UNOFFICIAL MEHRICAN EXCHANGE 9.0 REVEAL
20
What? AGAIN? I am the first to get a box?
YES. I. AM.
The below box was waiting for me when I got home from work today. The box was heavy and delivered FAST…great job @tlaughner for an excellent assortment of "treasures"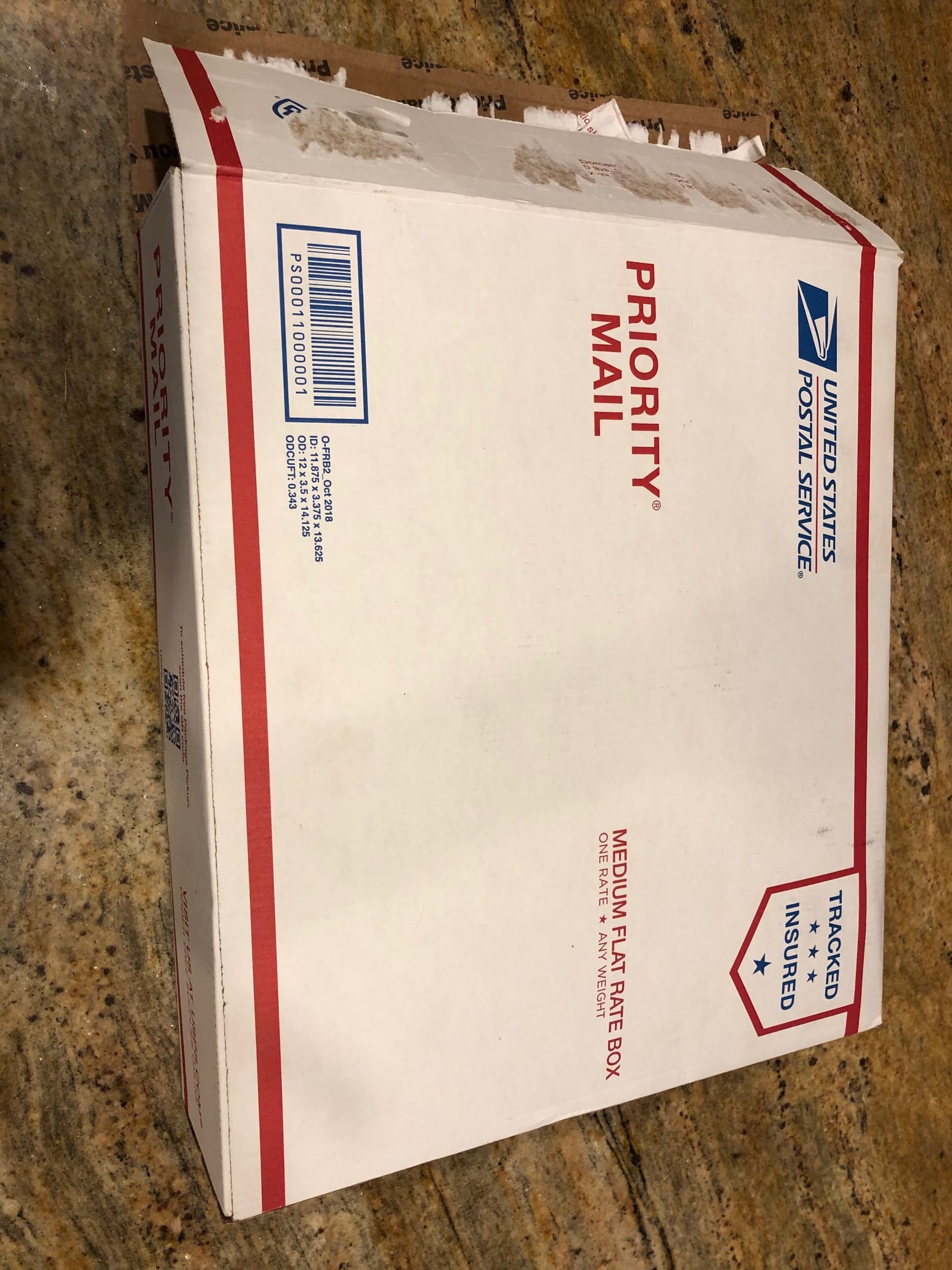 …And here is what I won: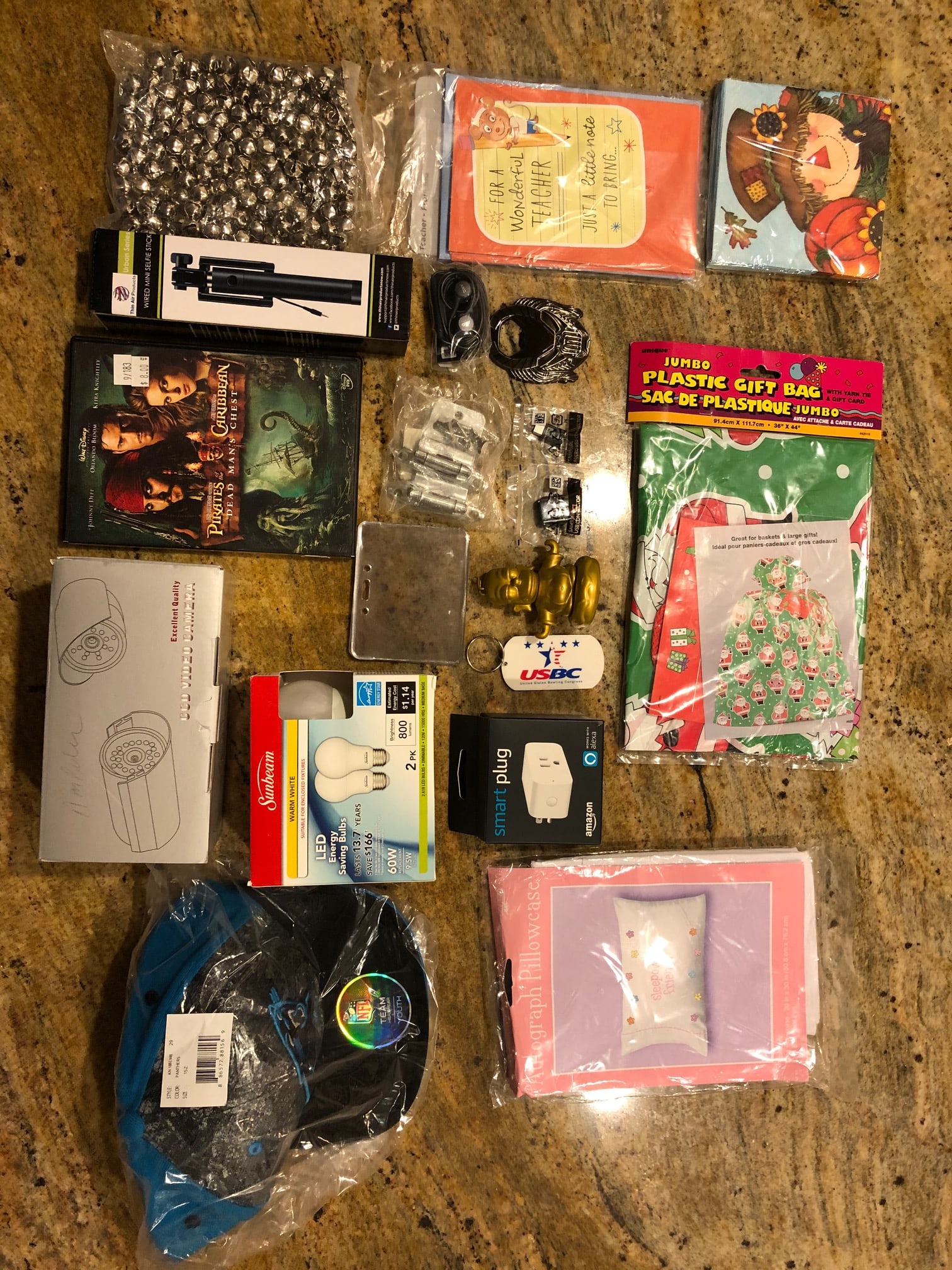 Bag of jingle bells
Wired mini selfie stick
Pirates of the Caribbean Dead Man's Chest
CCD video camera
Panthers hat
LED light bulbs
Amazon smart plug
Autograph pillowcase
USBC keychain
Buddha Homer Simpson
Christmas plastic gift bag
Door hinges
Two different Samsung plugs
Predator bottle opener
Headphones
Fall themed napkins
Teacher-from-kid greeting cards
Clear plastic name card holders
…and a little note: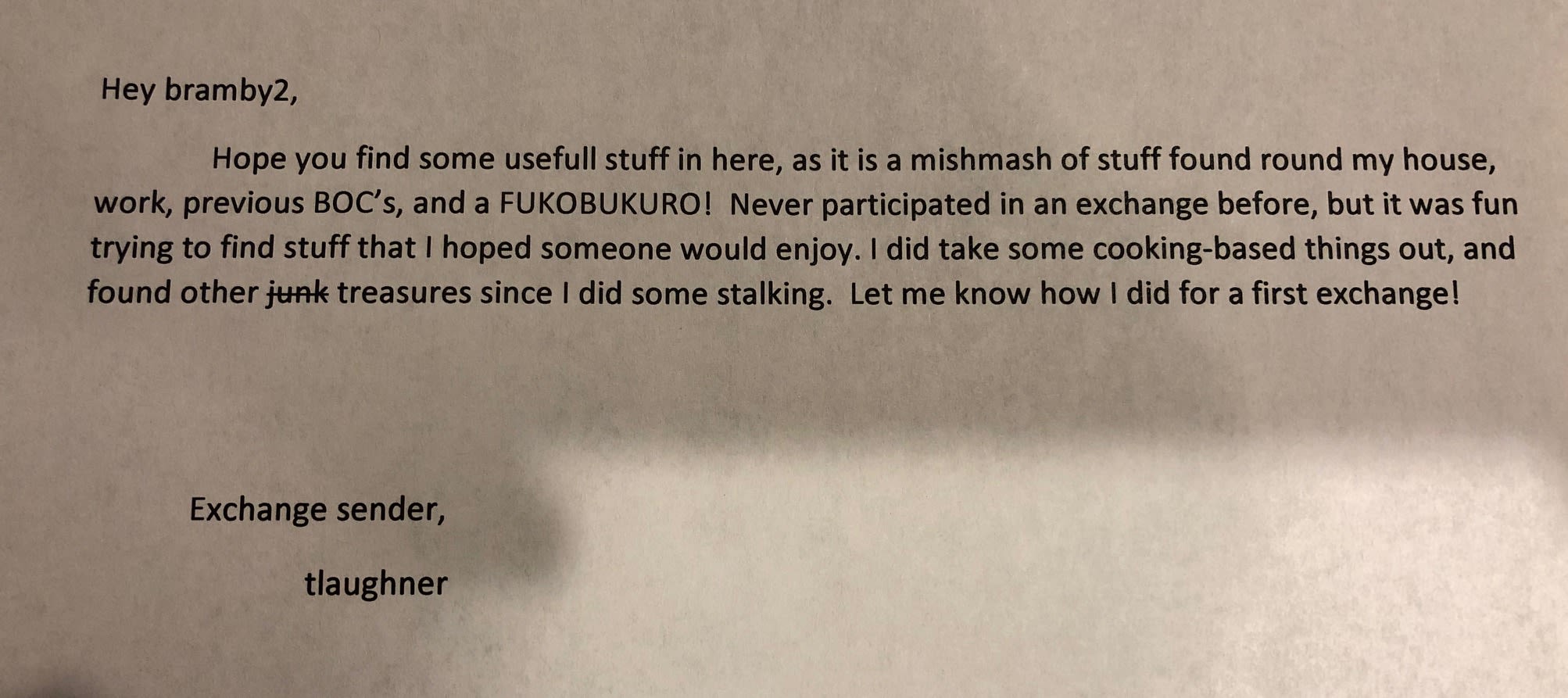 …Great job! You've set the bar for the rest of us to get our boxes together (me especially)! Thanks for the stuff!!