Stupid Goat! South Park Meme Contest (official un-goated version)
6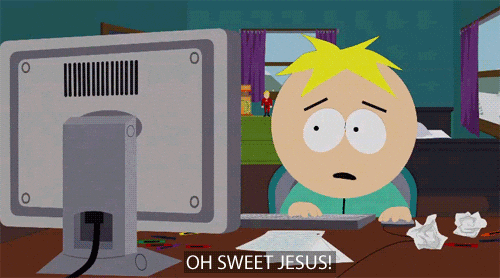 Since I completely goated-up my first meme contest completely (joke completely included). Let's try again. Sweet & Simple - I am going to provide you with 3 South Park images to work with (love that show). You may use any of the images you want AS IS. One image per post. Enter as many times as you want. No starring your own post. Staff may vote, but not play - sorry, it's your flasks that are the problem - not you.
Memes are easy. Just ask @KDemo who learned in minutes on my last thread. Easy way to do it: go to Imgur.com - free, easy, no signup required. Start with the blue button at the top that says upload images. If you don't think you can make it - post the pic with text.
Winner will receive a mediocre prize pack of stuff. The most coveted prize will be the only known handcrafted Tiny Tub Mummy doll from Irk's Breakfast Quest in existence (it's worth it's weight in Meh. gold).
There will also be an Amazon Gift Card, Cheerson CX-10 Quadcopter and other random stuff I can find. Now go out and be CREATIVE!
Contest will end on August 27th 1:00 AM EST. If you vote early for a meme please return near the end of the contest to give everyone a fair chance to also earn your vote.
Here are your three South Park images:


(for Drone.Horse)

(for @Sohmageek)