November 2020 IRK Reveal
16
So my IRK arrived on Friday the 13th. Let's see how bad my luck is today: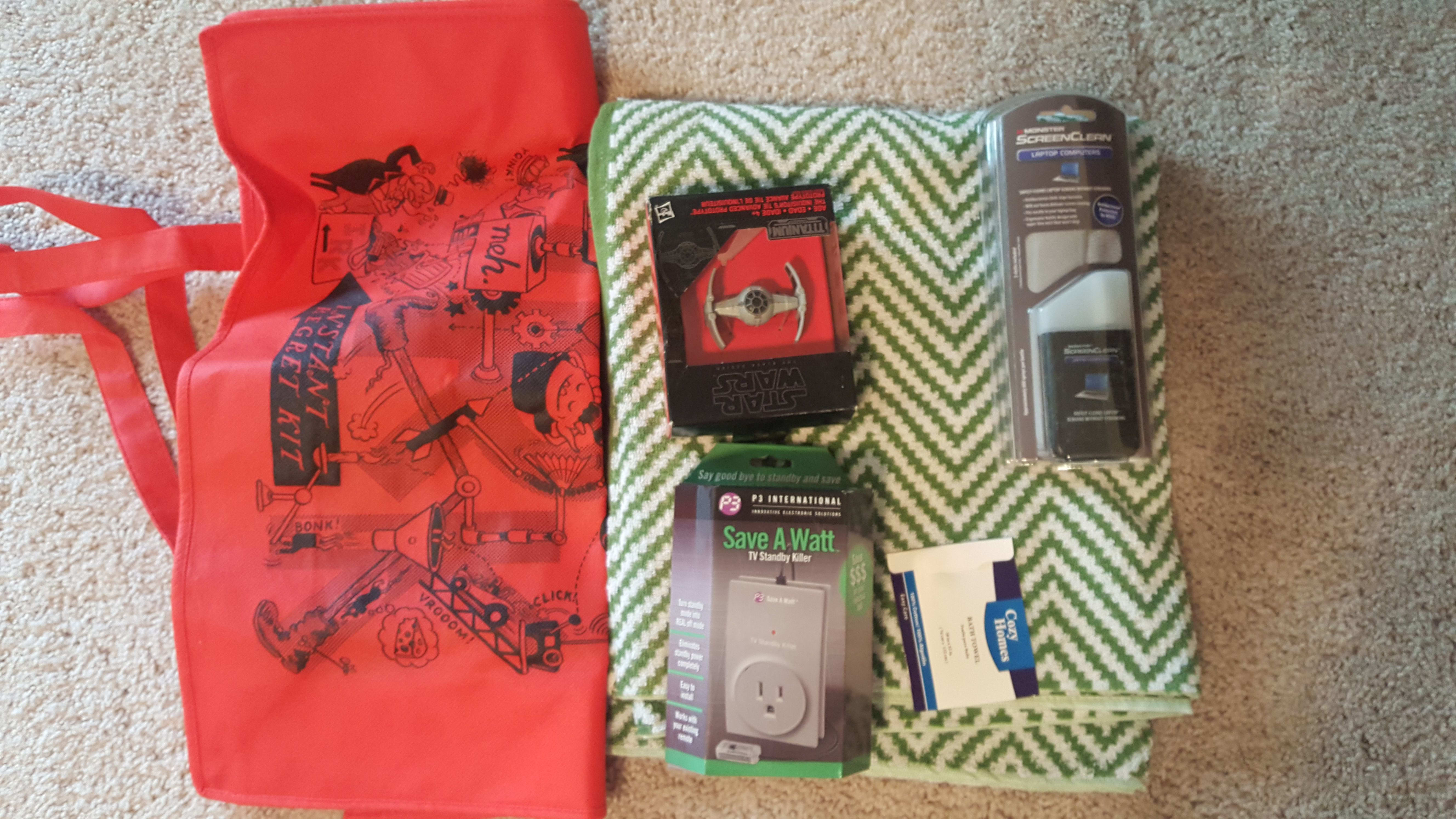 Red IRK bag
Green and white bath towel
Star Wars titanium fighter
Save-a-watt plug
Monster screen cleaner
Not pictured, postcards with SideDeal codes for Black Friday and Cyber week, featuring Irk and Glen! Thanks, Meh!
111 comments, 130 replies