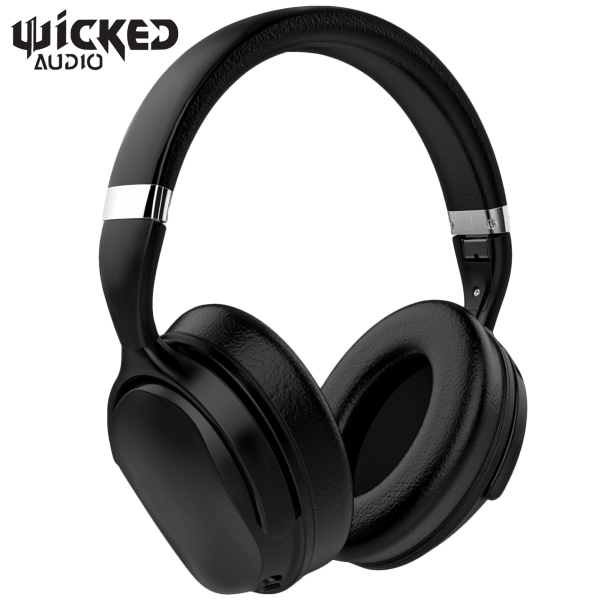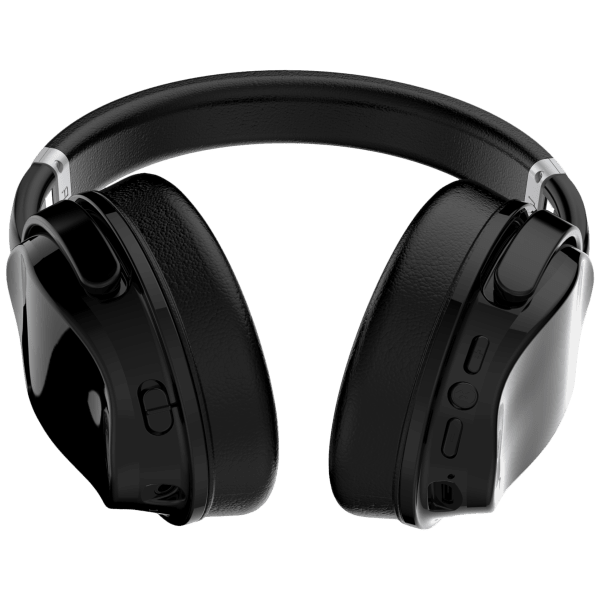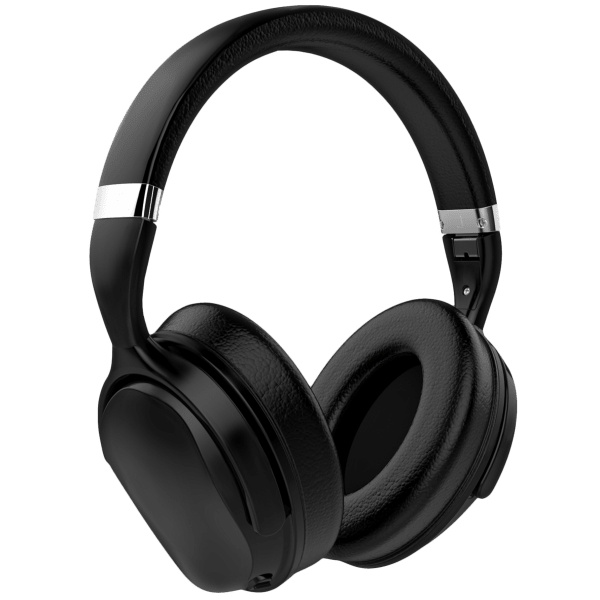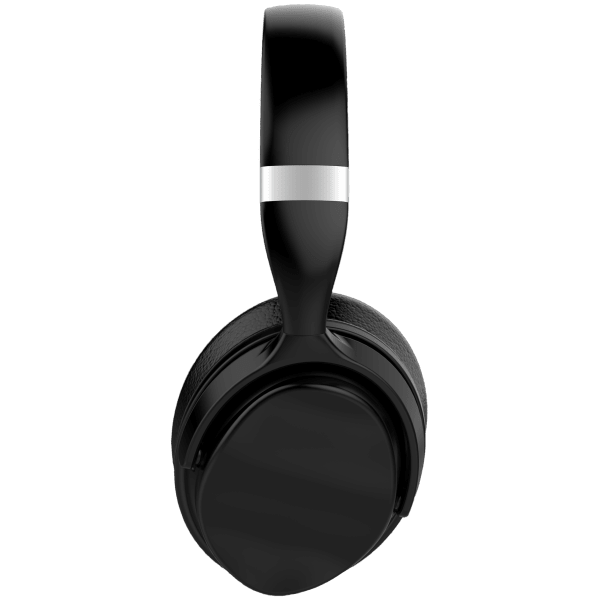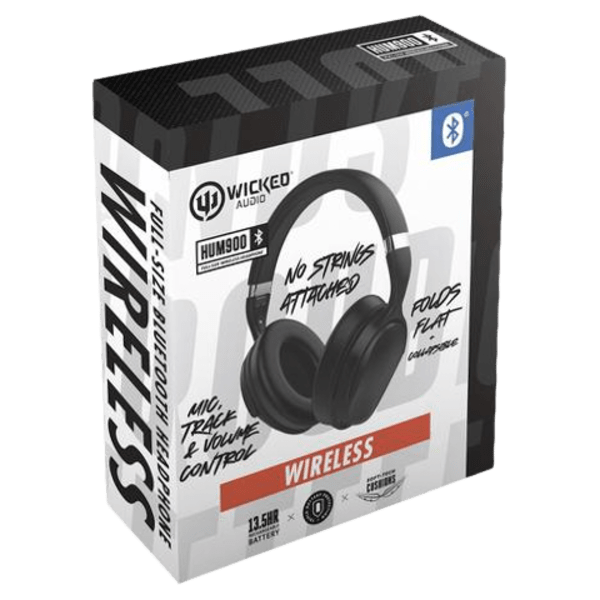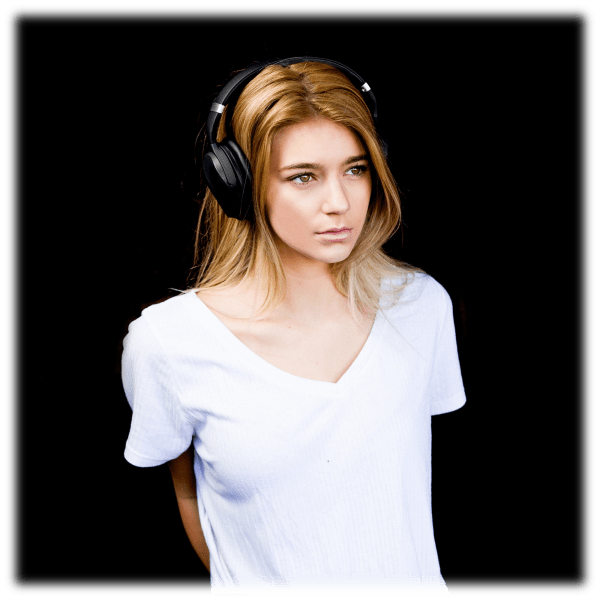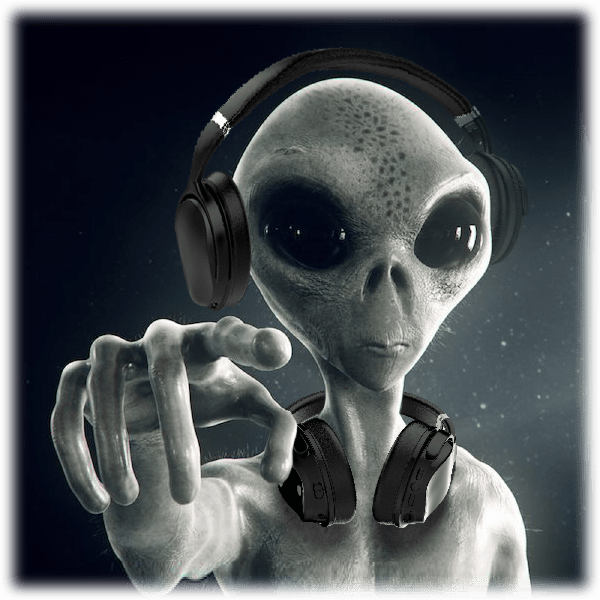 Wicked Audio HUM 900 Over Ear HiFi Stereo Bluetooth Wireless Headphones
Big comfy ear pillows made of sound
Battery life is crazy, like 13 hours
Also has an aux cable if you want to plug straight in
This reviewer and this reviewer had good things to say
And that was with a much higher price tag than we're offering
Model: WI-BT900, because whether you're in Wisconsin or Buttana, these things always deliver a 900-level performance
see more product specs
It's Time
Let us go back, to a night in mid-February.
In a large, densely-populated city, a young woman watches an old b-movie with her roommates. They laugh and laugh at how cheesy it is, and the young woman thinks of all the time she spent agonizing over her decision to move here. Living not only with her best friend but also her best friend's boyfriend? Would that be awkward? Now it seems so silly! Sure, the couple argues, and sometimes the young woman gets pulled in. But not very often, and besides it's only in the middle of the winter when the three of them are all stuck in the tiny apartment together for too long.
Elsewhere, in a small hamlet, a husband and wife watch television while their daughter sips restorative throat tea and reads a book on the couch next to them. They steal glances of their sweet little girl and exchange looks that convey only one thing: a knowledge that they made the right decision sending her to the special performing arts middle school so she could study opera. She leaves them each morning bright eyed and excited and returns exhausted but satisfied after a day of intensive vocal exercises. In other words, she is content and so they are content.
Elsewhere still, in the outskirts of a decent-sized town, a man sits on the porch of his beautiful victorian house and drinks a beer, enjoying the unseasonably warm night. He looks out across the street, at the warehouse surrounded by an expanse of cracked concrete, and chuckles to himself. To think, his friends warned him against buying this place! Yes, they said, it's beautiful, and yes, they said, the price could not be beat. But had he really considered how frustrating it would be to live right there, next to the jackhammer testing facility? But he'd been adamant: they only test the jackhammers during the day, when he's at the office. And so far, he's been proven right.
So, what do all these people have in common?
They're about a month or two away from realizing they could really use a pair of good over-the-ear headphones.