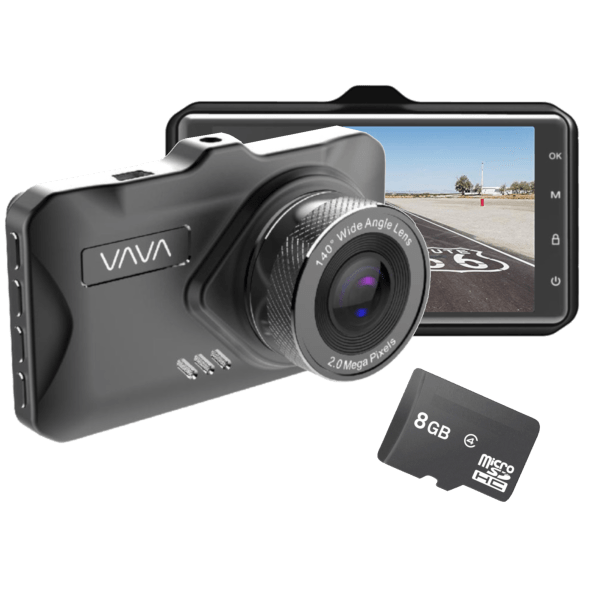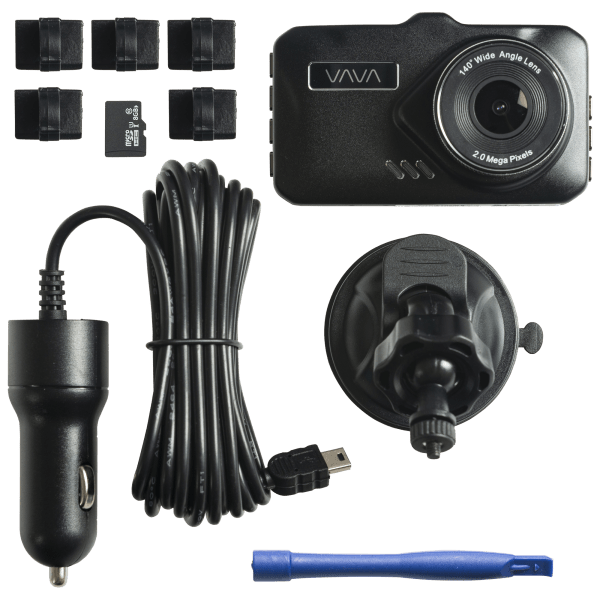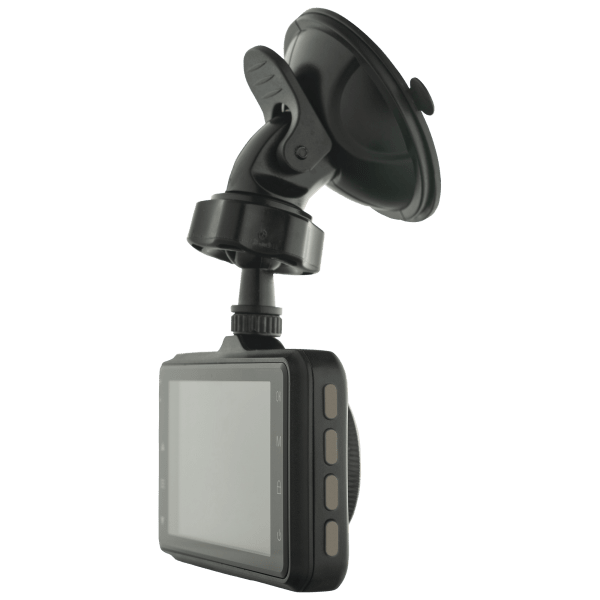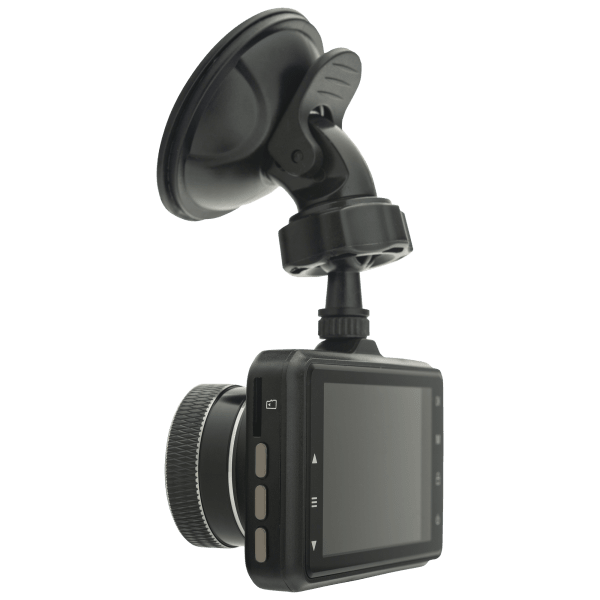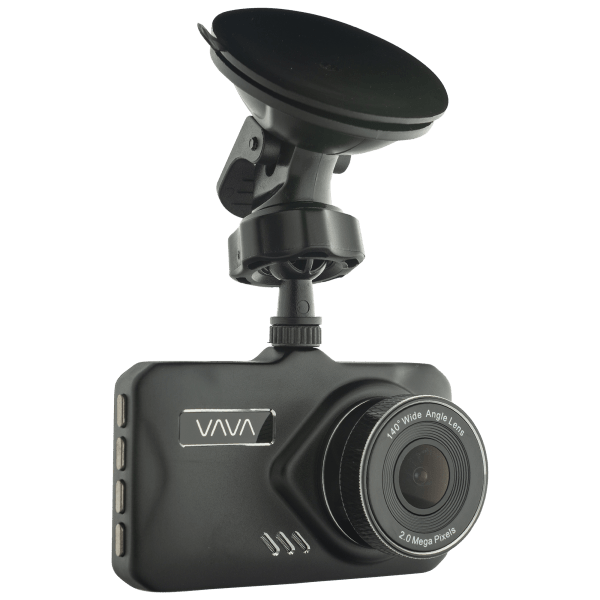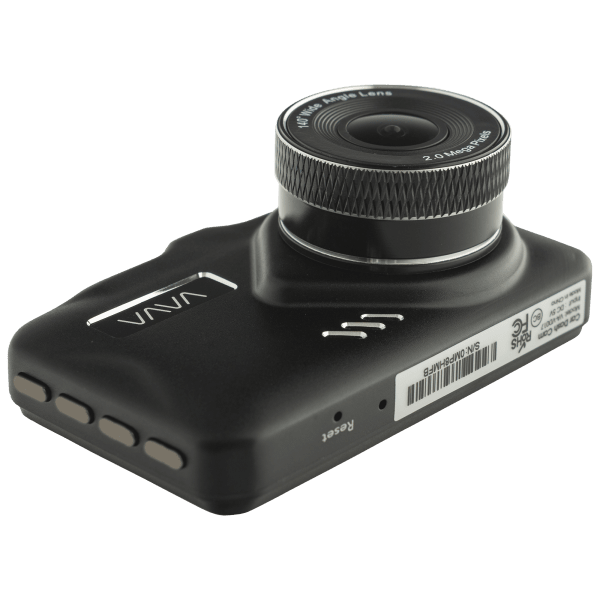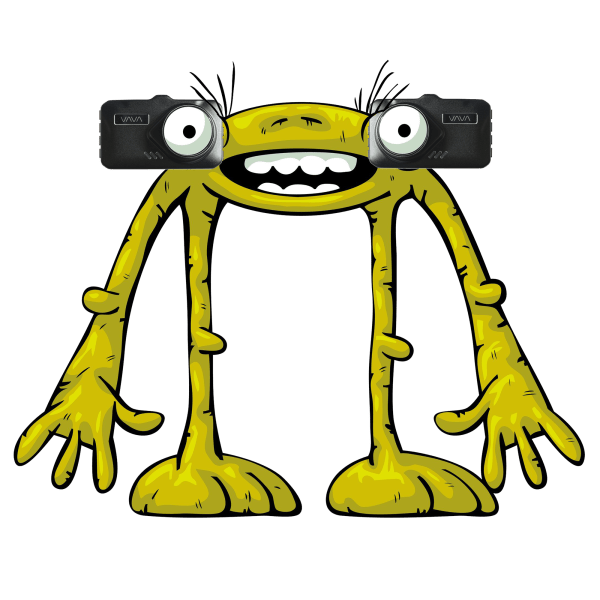 VaVa 1080P Wide Angle Dash Cam with 8GB SD Card
Your insurance company doesn't care how clearly you remember it happening
Records in 1080p HD video
Senses harsh vibrations and turns on automatically
Not just night vision, but SUPER NIGHT VISION
Loop recording, G-Force Sensor, all sorts of good stuff
Includes an 8GB SD card
Model: V4-V4-V4R0000000MMMM
see more product specs
Capture It On Camera
Hello, I am visionary director Alfonse Keffing, and I am excited to announce my newest project: Cabin By The Lake. It focuses on a young married couple who rents a mysterious cabin, and then strange things start to happen. Is the cabin haunted? Or are the pressures of life simply driving them mad? You will not know until the thrilling conclusion.
Now, I may seem ever the eccentric auteur, blind to practicality and oblivious to my own idiosyncrasies, but believe me: I'm aware of my reputation. I know that my films are defined, in many ways, by my cavalier choices of hardware. After all, I made my first two with film and shot my next three on digital video. After that, I did five with only a smart phone, and my most recent project, The Gull Understands, was actually shot using a security camera aimed at a mirror that was itself aimed at the actors performing a given scene.
Partially this was for the strange visual effect, and partially because the film takes place in a seaside town inhabited only by left-handed people.
But this new project will be my most ambitious yet, as I will film it entirely using VAVA Dash Cams.
I should note: the difficulty will have nothing to do with the quality of the picture. The VAVA captures everything in stunning 1080p HD. Plus it has super night vision, which will be great for shooting after sundown, not to mention a number of other features–like a G-Force Sensor, and a built-in mic–that I won't use, but do make it an excellent investment for those looking to keep their insurance premiums down.
So, no, the difficulty won't be due to some visual defect. The difficulty will be building a lakeside cabin that can fit at least three cars at a time. Why three? Because the couple I mentioned before, the central characters? They will be portrayed by cars.
What is the reason for this, you ask? Am I trying to make a point about the difficulty of navigating a relationship when technology renders us all into giant, elaborate machines? Or am I simply finding a way to buy three Maseratis and write it off as a work expense?
That's the thing about great art, my friends. There can be so many correct answers to every question.