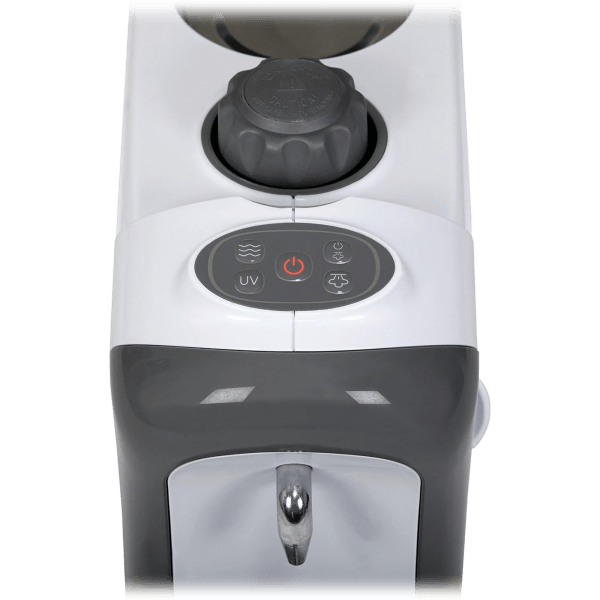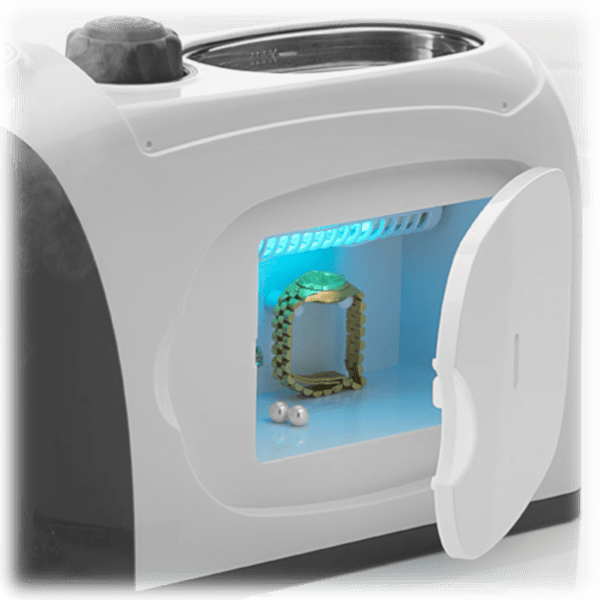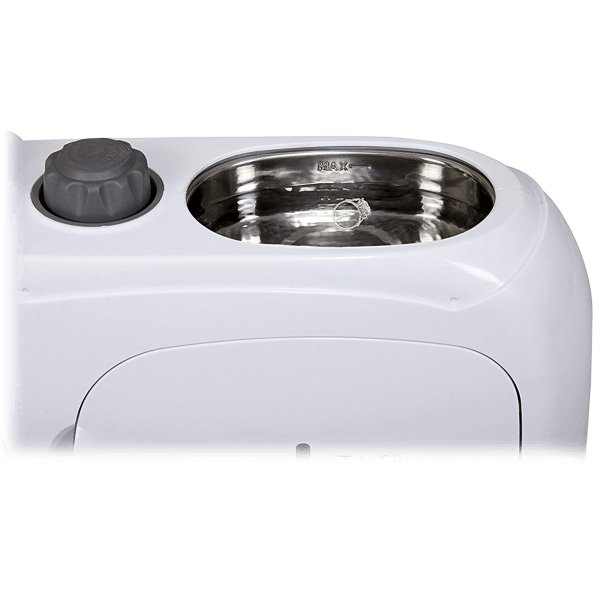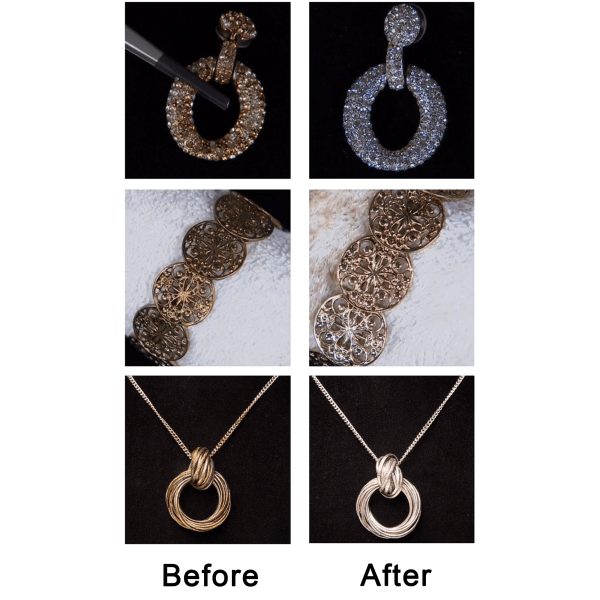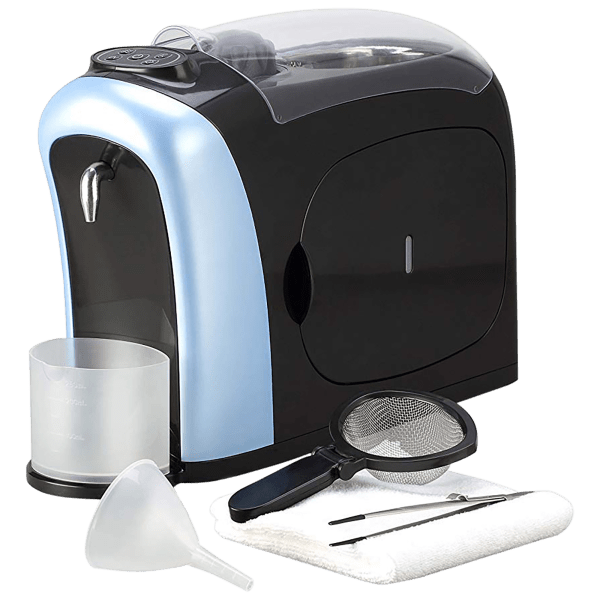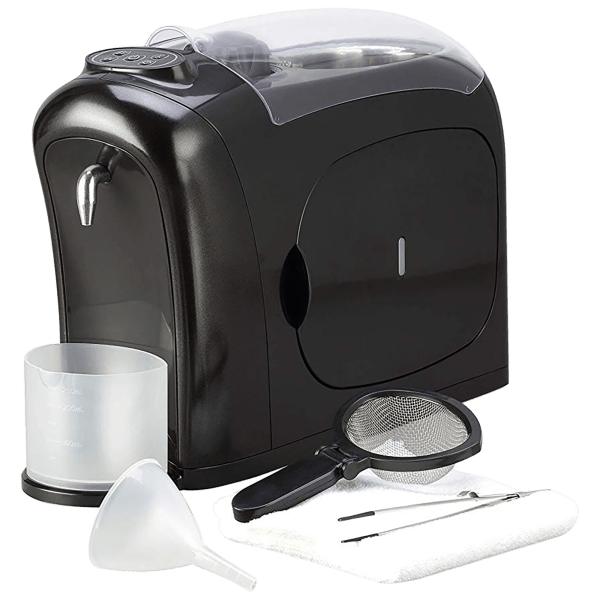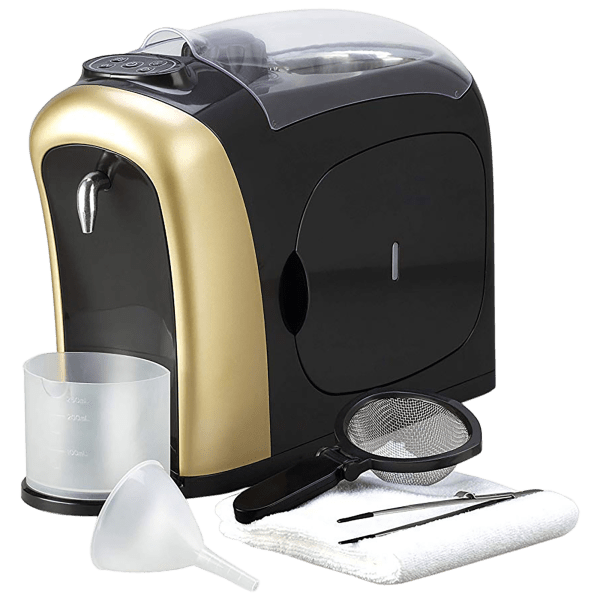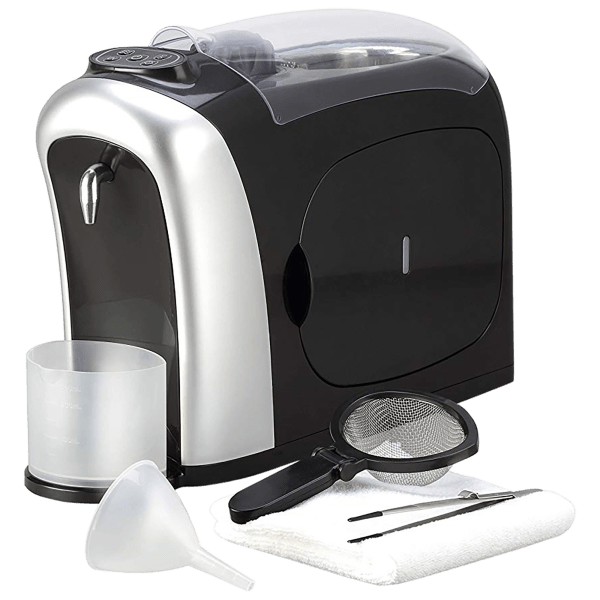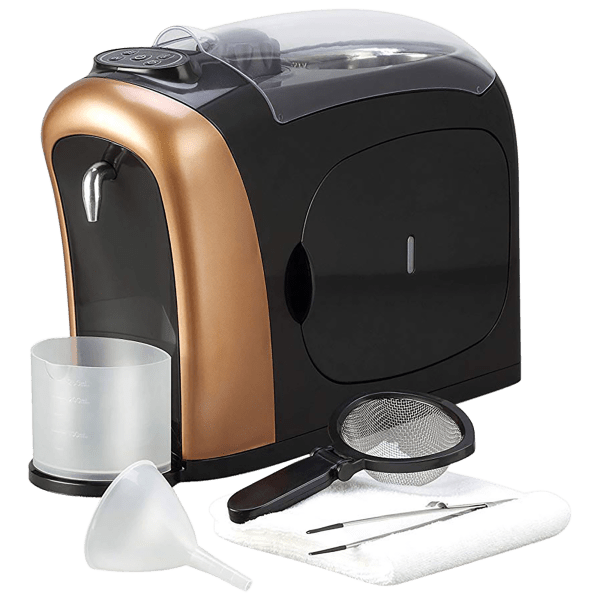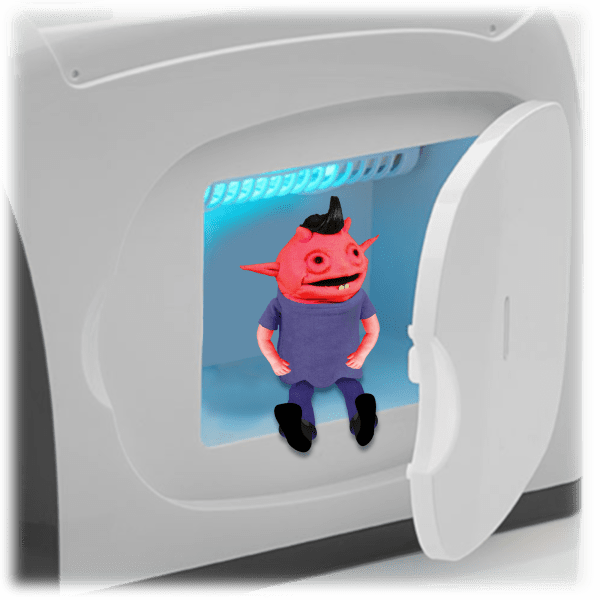 TrioShine / Dazzle 3-in-1 Jewelry Cleaner (Refurbished)
The ultrasonic bath massages the tarnish off your jewelry
The side compartment eliminates bacteria with a soothing UV light
The steam cleaner on the front blasts all sorts of gunk and residue loose
Is it weird if I wish they made this human-size?
Model: SJC-1601, which is an ode to Sebastian Joliet Christianson, who created the first jewelry cleaner in 1601
see more product specs
What The Hell Is Going On Here?
To celebrate selling these two (completely identical) jewelry cleaners, we wanted to introduce a brand new game. It's called:
WHAT'S! HAPPENING! IN! THIS! GIF!!!
Ready? Great!
Here's our first gif: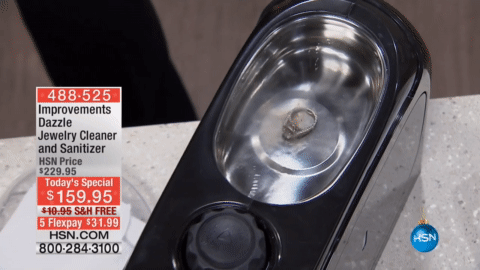 Is that a ring being deep fried, thus ensuring it has a crispy, firm exterior while its insides are juicy and delicious?
No. As a matter of fact, this is a ring being given an ultrasonic bath. Here's how it works: you drop a piece of jewelry into the water, and 46,000 sonic vibrations per second release the tarnish and restore its original shine.
Okay, next gif: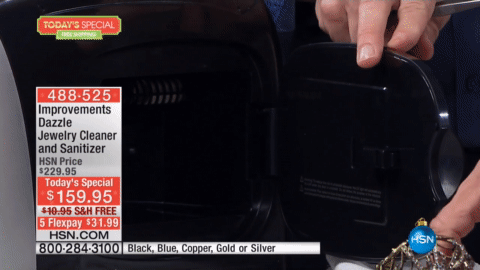 Is this from a story of star-crossed lovers whose longstanding family feud means they can only flirt by way of a secret compartment in a jewelry cleaner?
No. It's actually a ring being sanitized by UV light, which effectively destroys 99.9% of harmful bacteria.
And, the final gif: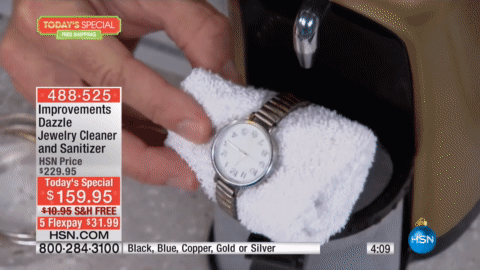 Is that a watch that often gets the time wrong, by way of steam, to tell the truth for once?
No. It's a watchband being steam cleaned. The steam cleaner will absolutely pulverize gunk and residue out of the various nooks and crannies in your favorite jewelry pieces.
So, there you have it!
Or, if you don't have it, feel free to watch this twenty (!!!) minute video explaining more: