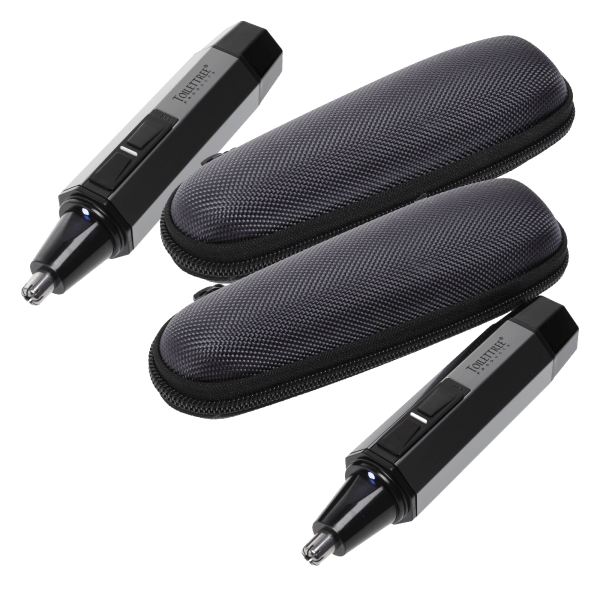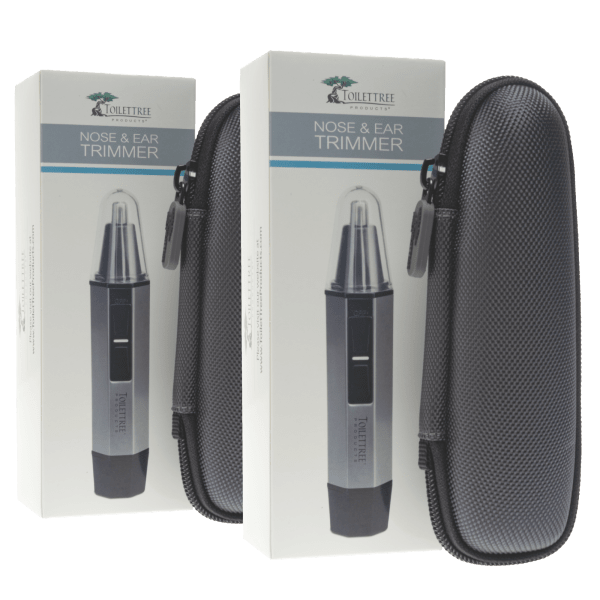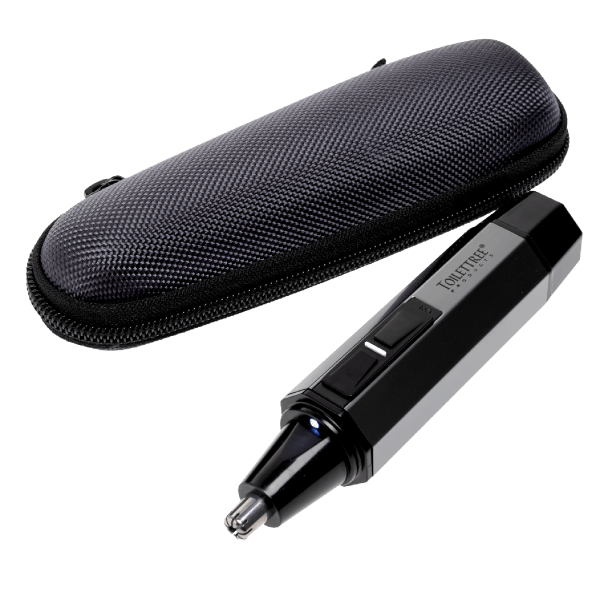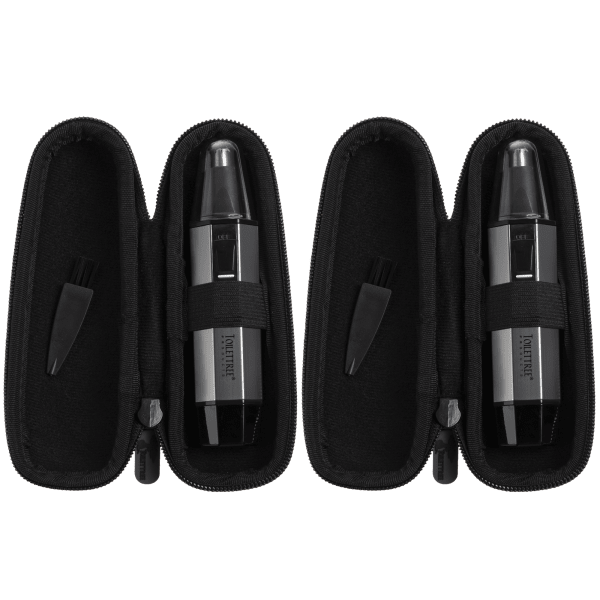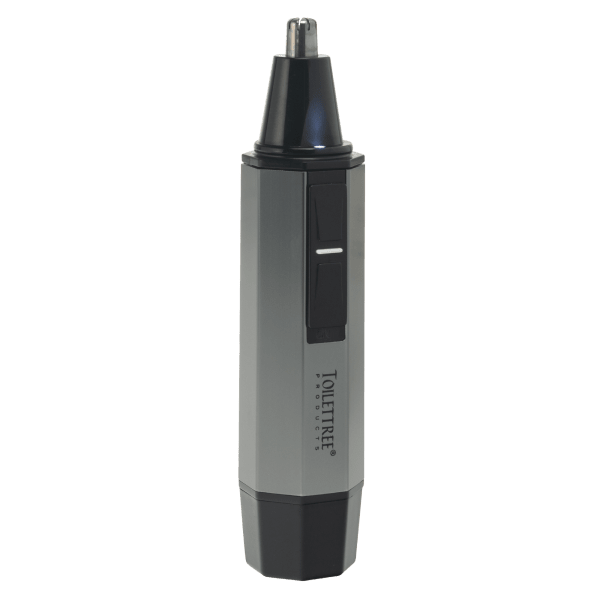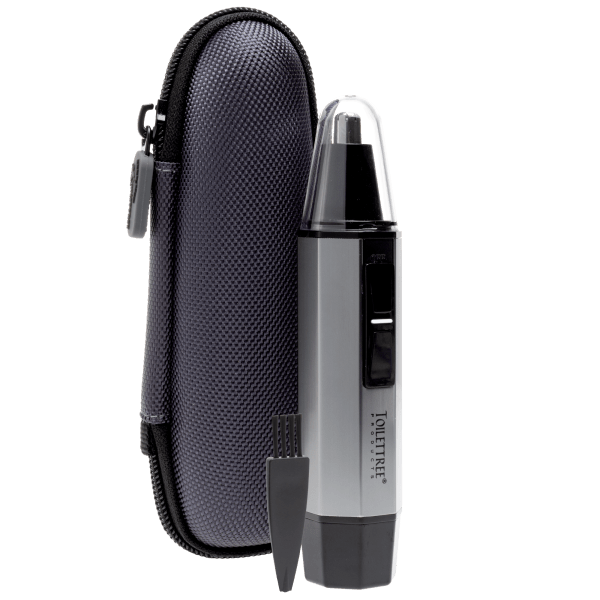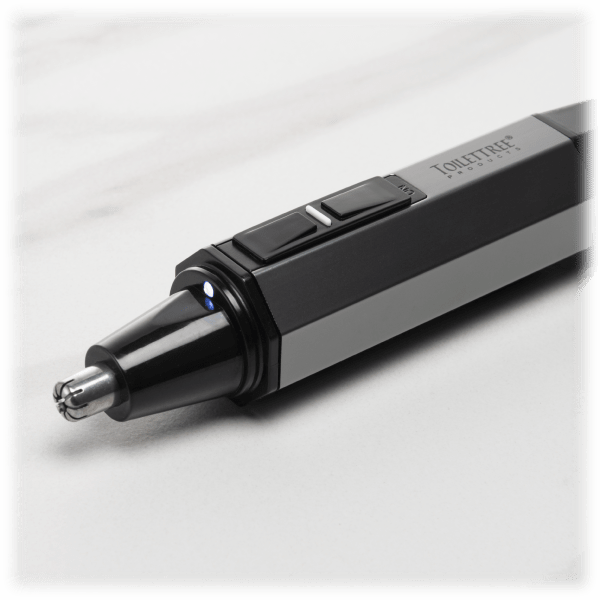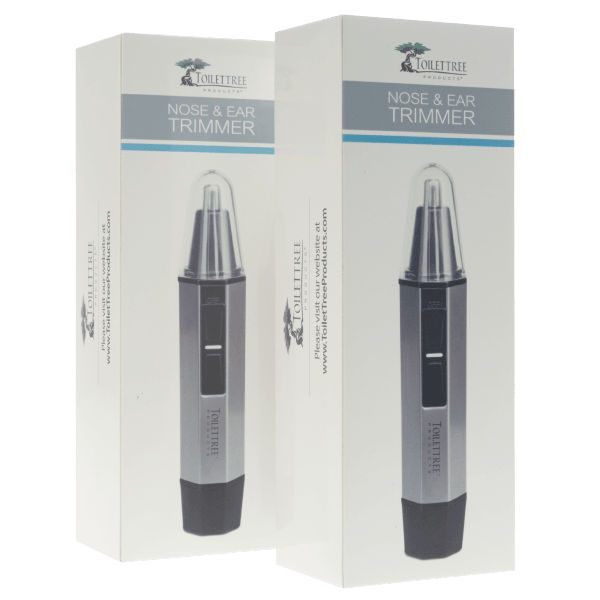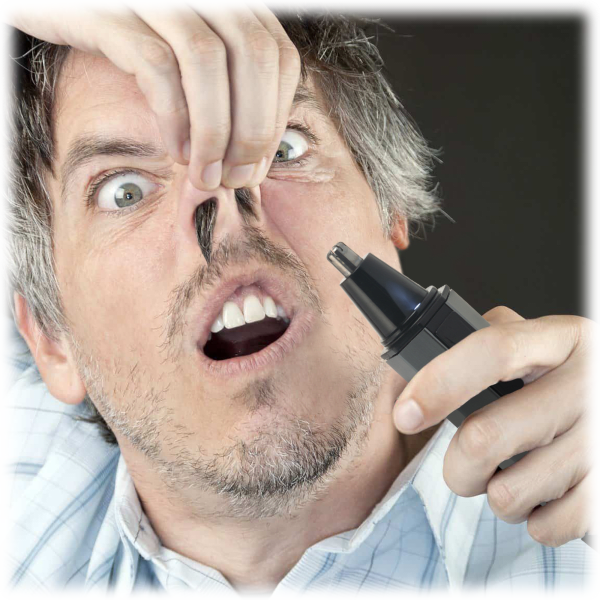 Toilet Tree Nose Trimmer - 2 pk with Cases
A power drill for your nostrils and ear holes
It'll trim the hair that grows there
LED for added visibility
A 2-pack, so you can give one to your hairy friend
Model: TTP-TRIM-1, TTP-TRIM-1-CASE, which really should be TTP-TR1M, right?
see more product specs
Not (Just) For You
Now, we offer two-packs (or sometimes greater-than-two-packs) just about every Tuesday. But never has the two-pack been more essential than with today's product.
Here's the thing: if you're young, chances are you see this and roll your eyes. Sure, you have nose hair, as in it exists somewhere in there. But it's more of an urban legend, something that you very rarely deal with.
And if you're old? Pfft! Trimming your nose hair is not nearly the most embarrassing part of your personal maintenance routine. Hell, you might be of the age where you hang out completely naked in the locker room at the gym, seemingly for hours on end, having loud candid conversations about drinking tart cherry juice because your doctor says it might help with something going on in your urethra. Trimming your nose hair is as natural as tucking your polo shirt into our khaki cargo shorts.
But for those of you who occupy the 30-45 year old demographic, this sale is an emotional roller coaster. Because there's a chance you see this heavy duty device, capable of taming nose hair (and ear hair), with a built-in LED for enhanced visibility, and you think, excitedly: Hey, I could use that!
And then you think, with dread: Oh no, I really COULD use that!
As in, your youth is officially over.
You could deny all those other signs. A hangover after three drinks? You probably didn't hydrate enough. Wearing earplugs to concerts? It's just better for your longterm ear health. Owning multiple biographies of Teddy Roosevelt? What can you say, he was an interesting guy!
But nose hair and ear hair? That's old guy stuff and there's no getting around it.
Which is why the two-pack is so ingenious. If you get two of them, you can give one away, which makes it easier to deny that you bought the other one for yourself. Insert guy-tapping-his-head meme here.
Hey! Look at that! You know a meme! Maybe not all is lost.