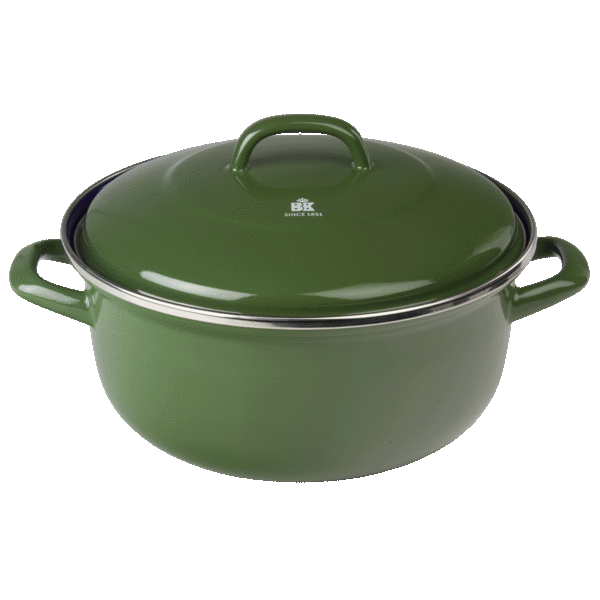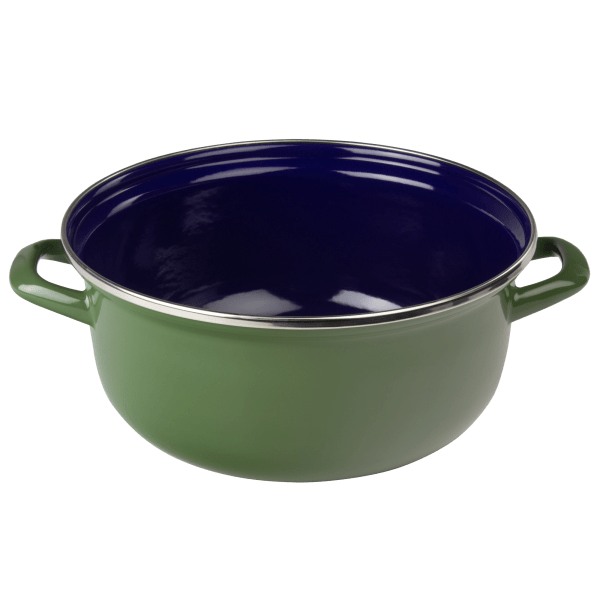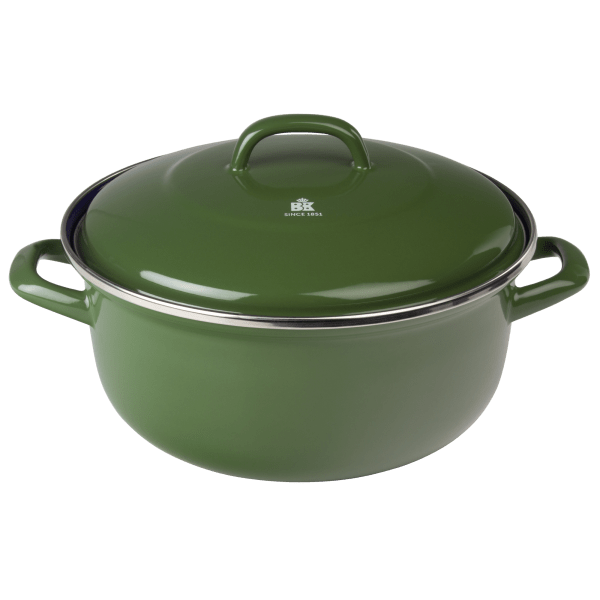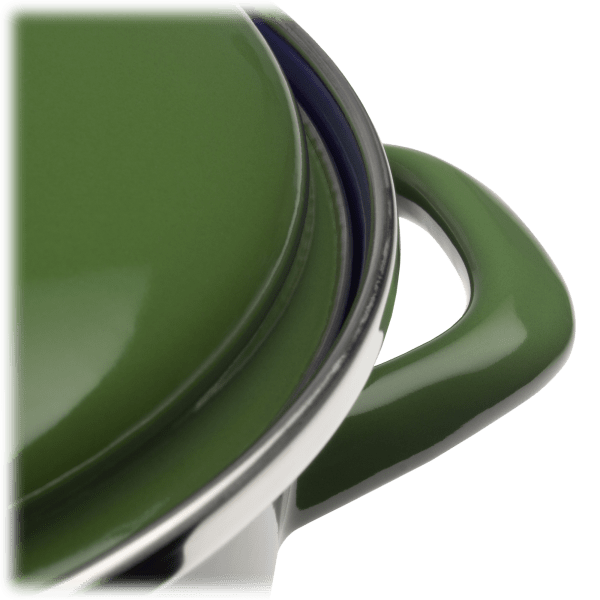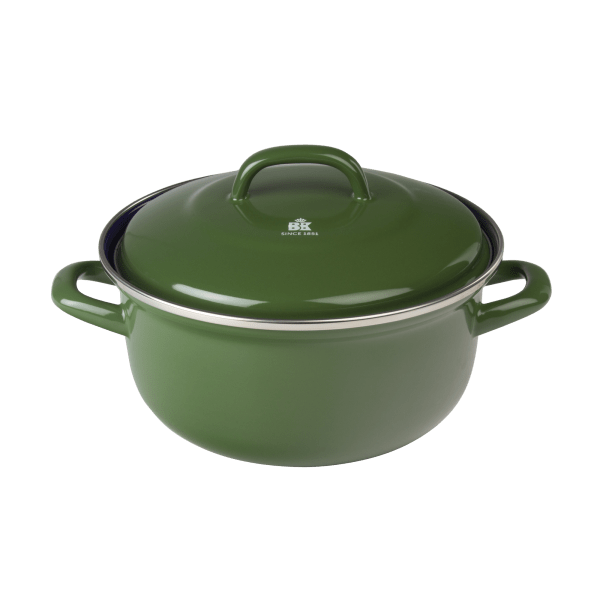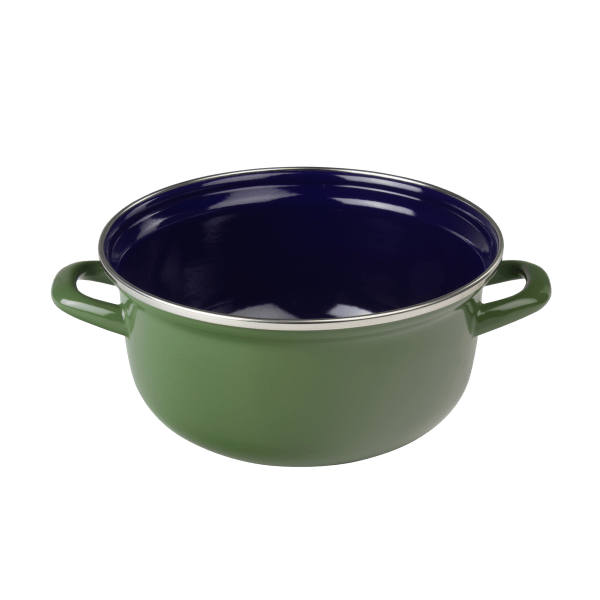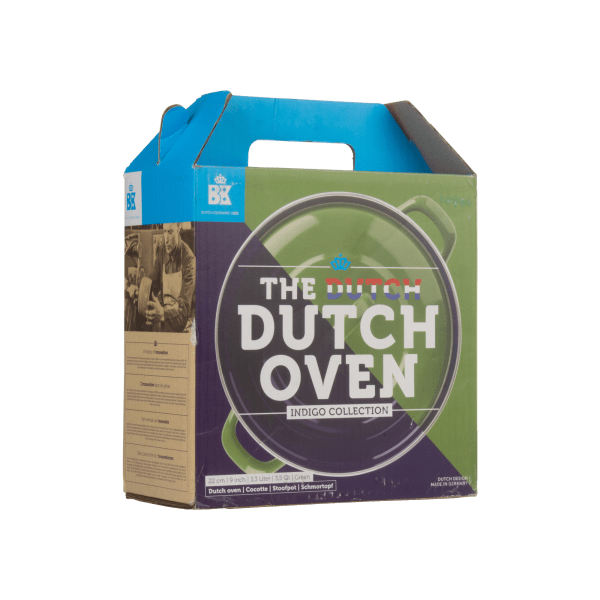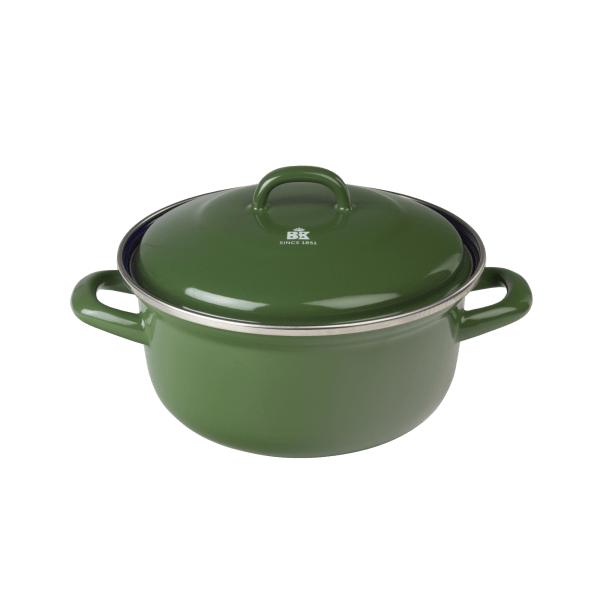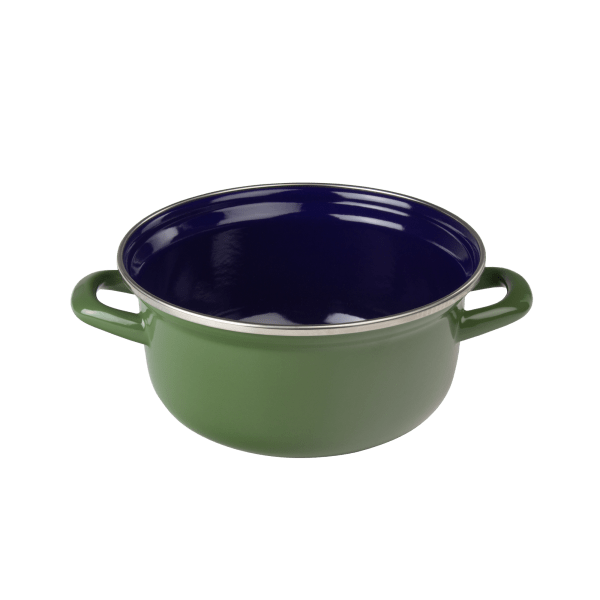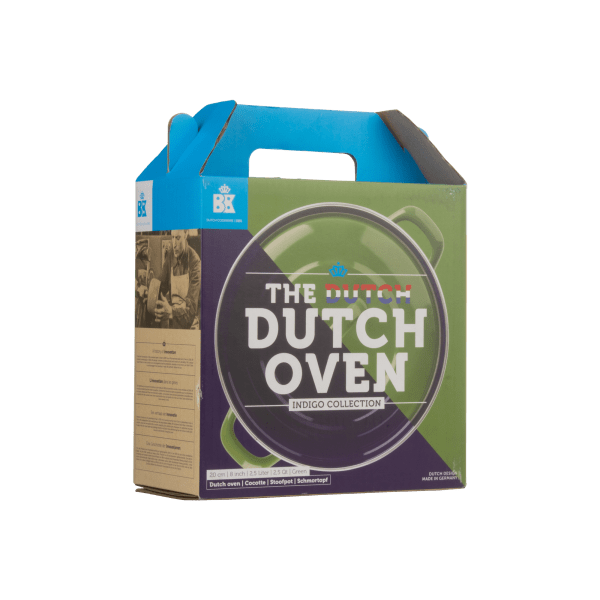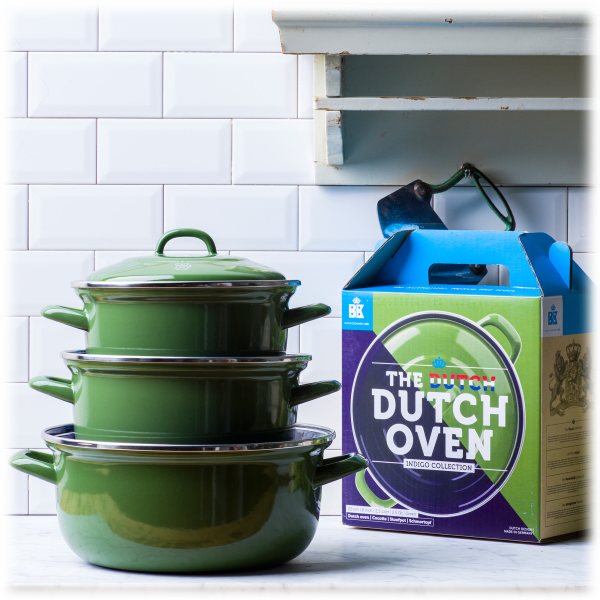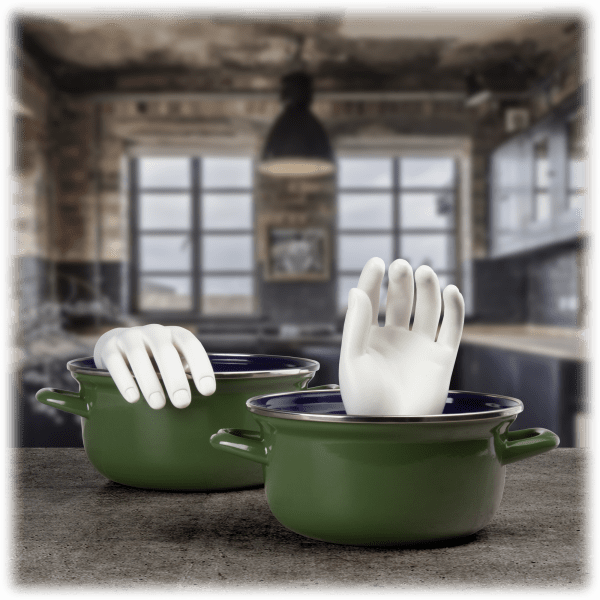 The Original Dutch Oven from BK (2.5, 3.5, 5.5Qt)
A seriously sturdy, seriously sexy pot
We're talking a carbon steel body with glazeguard coating and anti-chip technology
In other words, it'll last
Plus, BK is the real deal; they basically invented the Dutch oven and were awarded the Royal Predicate, which is pretty bonkers
Choose your size
Model: 8K-C0MPUT3R
see more product specs
Its Majesty
You know what's stupid? You can't call sparkling wine "champagne" unless it was produced in a certain region, but any company from Tokyo to Omaha can churn out an enameled pot and be like, "Yeah, this is totally a Dutch oven."
This Dutch oven, though? This is THE Dutch oven. We're talking the real deal. We're talking totally authentiek, which is the totally authentic Dutch way of spelling authentic. (At least, according to Google.) And that's not just some marketing speak. BK's got serious roots. You can read all about it on their website, but we'll give you a quick rundown:
Hendrik Berk Van Kampen began working in 1851, making milk churns and pots and stuff, but it was really his son Johannes in 1891 who had the genius idea to add the protective enamel layer, leading to the introduction of the quintessential Dutch oven in 1926. BK continued to tweak and perfect their products over the next few decades before being awarded the Royal Predicate by her Majesty Queen Juliana in 1951, meaning they can now refer to themselves as "the Royal Founder of the Dutch oven." And the innovation continues straight through to today.
Not entirely sure where Jaws, Lingo, Snaps, and Kid Vid came into the picture, but we're sure they played a pivotal part in the company's development.
Still, history is just history. What really matters is the quality. So, you ask, are these things any good?
Uh, duh. Of course they're good.
Seriously, do you think a company that makes nothing but cookware could stay in business for nearly 200 years if its products weren't fantastic? No way. BK's Dutch ovens feature pure carbon steel bodies, glazeguard coating, and anti-chip technology. In other words, they're gonna last. Also, they look stylish as hell.
And we know. We're living in the age of pressure cookers, slow cookers, air fryers, sous vide water ovens, and so on and so forth. But regardless of what culinary appliance is hip, you'll always need a good, sturdy lidded pot. And trust us: there's nothing better in the winter months than putting a pot roast in the oven, warming up the whole house, and filling the air with delicious smells for hours at a time.
So a get a BK dutch oven. They're good. Like, royally good.