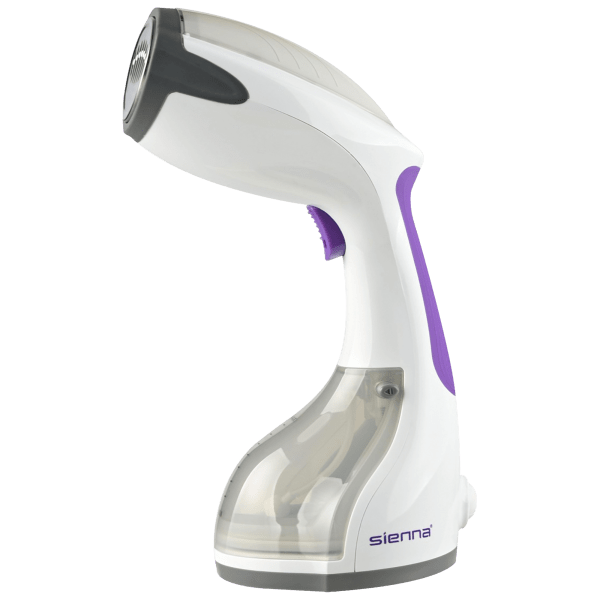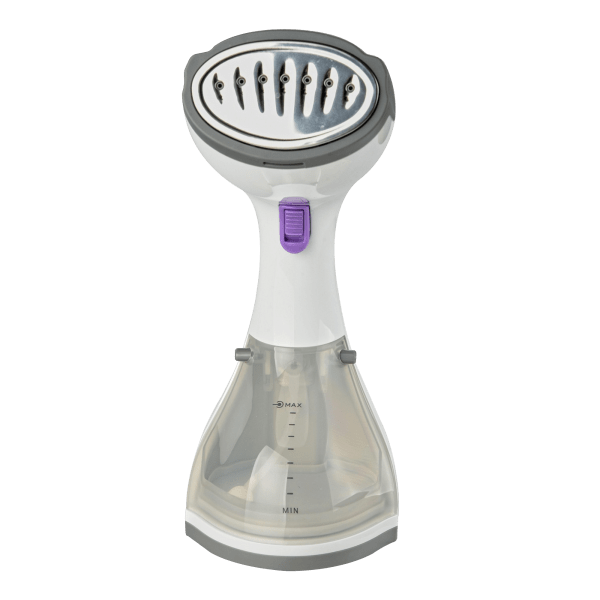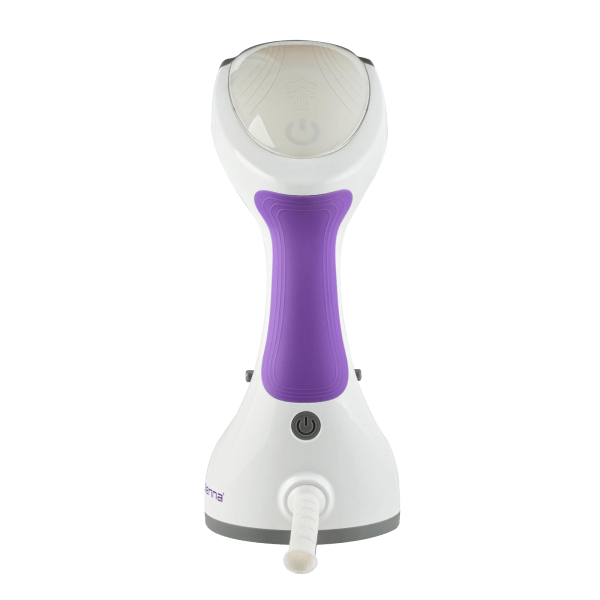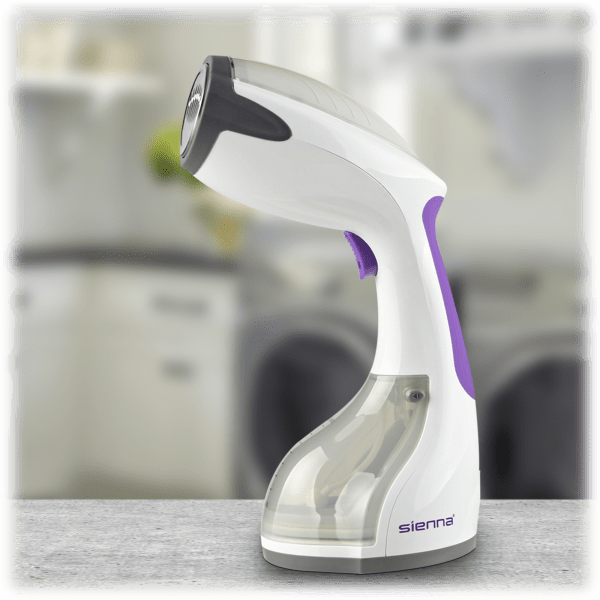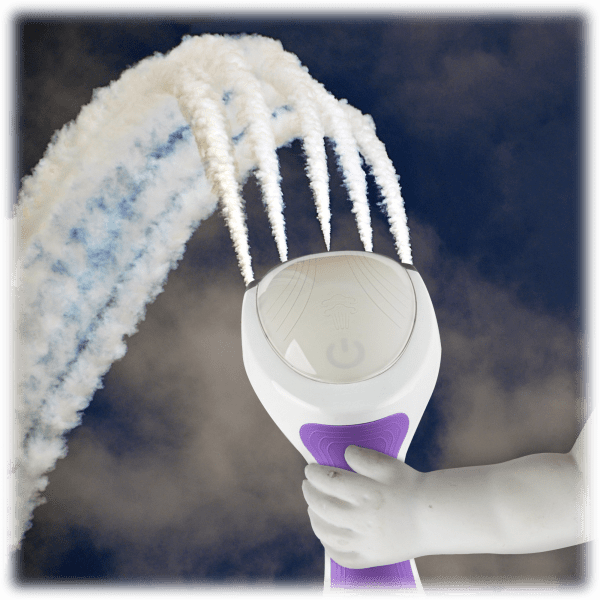 Sienna Vela Handheld Garment Steamer
1200 watts of steam power to knock wrinkles down
But can be switched to low power mode for delicate fabrics
So so portable and so so sanitary
Model: L1V1N6-TH3-5T34M
see more product specs
The Dream Steam
Hello, I'm a steampunk guy, and I'm here to tell you: when it comes to getting my garments good and wrinkle-free, there's no product I trust more than this Sienna Vela Handheld Garment Steamer.
Look, when I roll into a maker faire, it doesn't matter how perfectly styled my beard is. Nor how diabolical yet stately my suede plum-colored top hat looks upon my head. My goggles? My boots as imposing a locomotives? My R2D2-like robo-assistant made from a prohibition-era whiskey barrel and brass and covered in an excessive array of gages that signify nothing?
It's all for naught if my three-piece muted cobalt blue paisley-printed suit is wrinkled.
Seriously, just imagine if someone asked me for the time! I'd have to take out my pocket watch that looks like a gear from my wrinkled jacket, and then fetch my green-tinted prescription monocle that also looks like a gear from my wrinkled vest. Why, I'd be laughed right out of the convention hall and sent home in my copper-accented PT Cruiser with my head hung in shame.
Luckily, I don't have to worry about stuff like that with my Sienna Vela Handheld Garment Steamer.
Its 1200 watt power supply is enough to take care of the most stubborn wrinkles, but I can also switch it to lower power mode if I'm dealing with some of my more delicate costume pieces. And I don't need to worry about it overheating, thanks to its convenient intelligent auto shutoff feature. Which is to say nothing of the sanitary benefits. A nice burst of hot stream protects your garments from all all sorts of nasty stuff that can accumulate on fabric.
Best of all: it's very portable! And that's especially important for me, because a) I attend a number of out-of-town cons and faires throughout the course of each year, and b) I travel long distances exclusively by Zeppelin, where luggage space is very tight.
At any rate, if you need any advice on how to make it look a little more steampunk using tinfoil and reclaimed wood, let me know. In the meantime, I better go and get some things done. After all, my dog made out of a series of antique radio transistors isn't going to feed rusty bolts to itself, amirite!