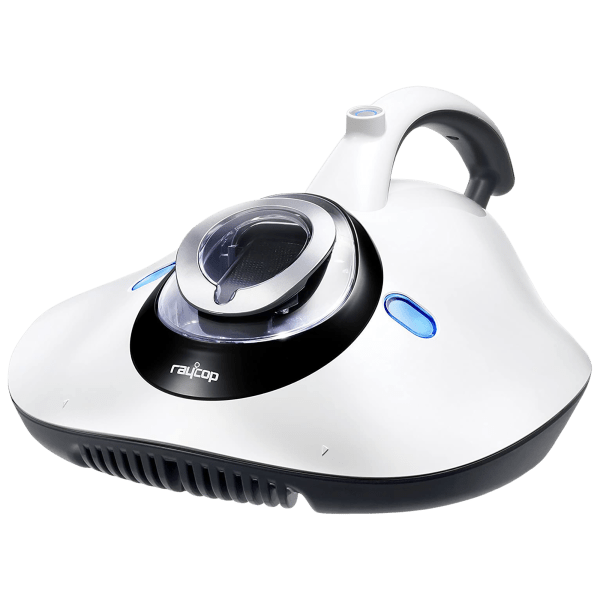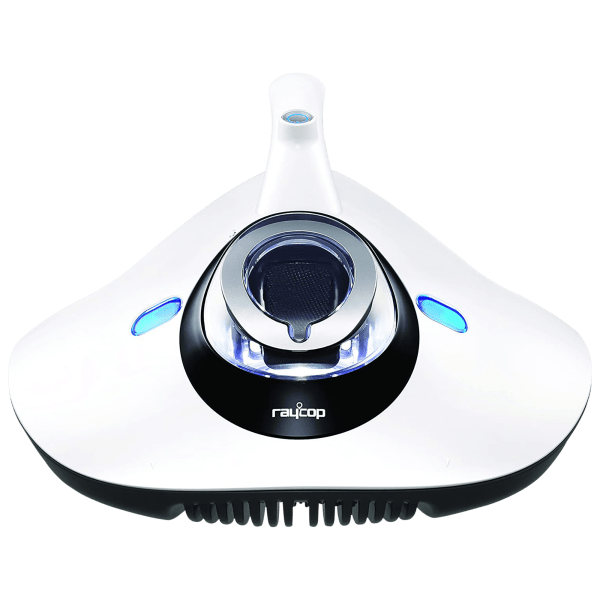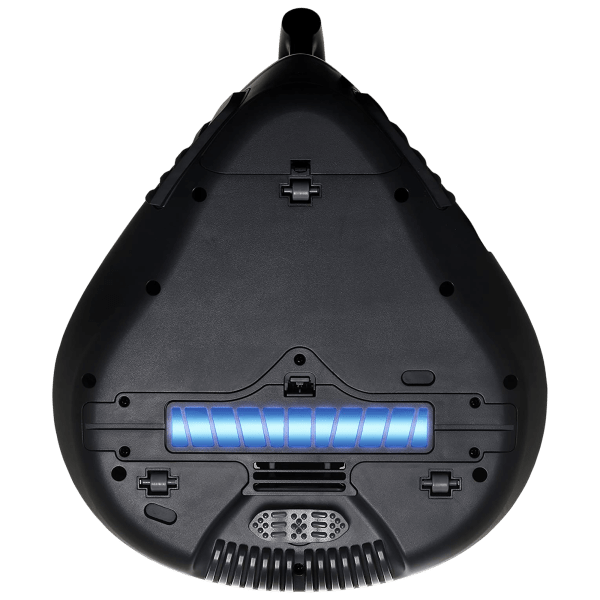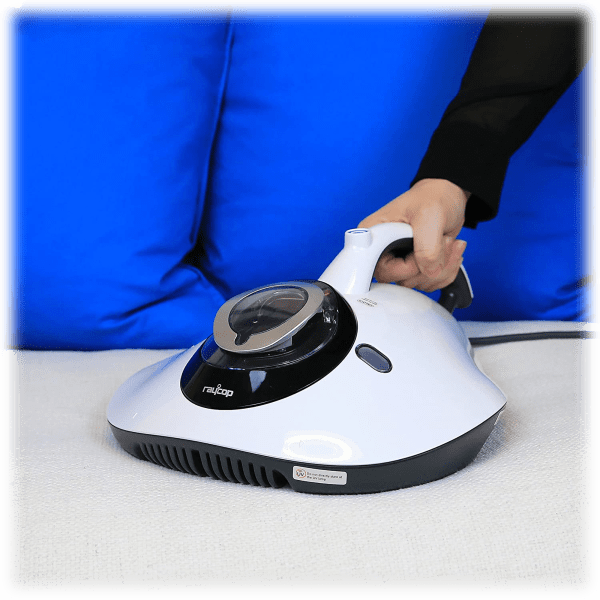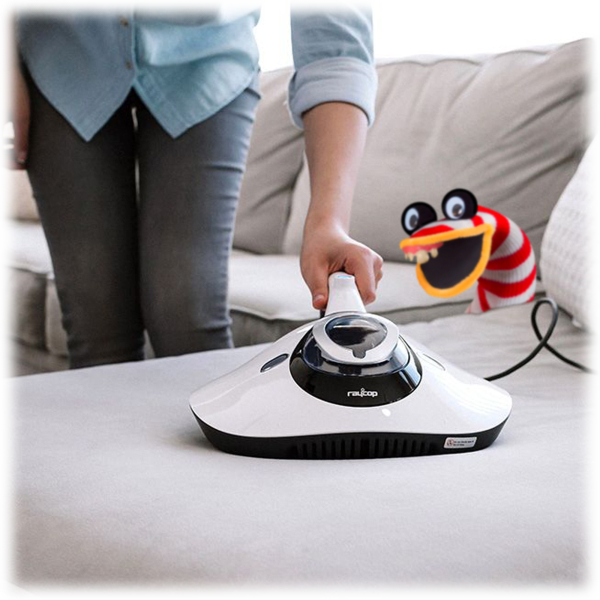 RAYCOP Lite HEPA Allergen Vacuum with UV Sanitizing (Certified Refurbished)
Sucks up the allergens like they're candy
UV light goes to work too, taking care of 99.9% of bacteria that might be living in fabrics
Clean air exhaust because, lol, duh, you can't have an allergen vacuum that spits out shitty air
Model: IT5-60NN4-83-L1T3
see more product specs
It Does One Thing
We sell a lot of vacuums that, according to their features, do about two-thousand things each. They clean the carpet, they clean the hardwood, they clean the ceiling, they they polish the walls, they groom the pets, they do the taxes, etc.
This RAYCOP allergen vacuum? It does one thing–it annihilates allergens–and it does it very well.
You use it on your mattress or bedding or your couch, like this: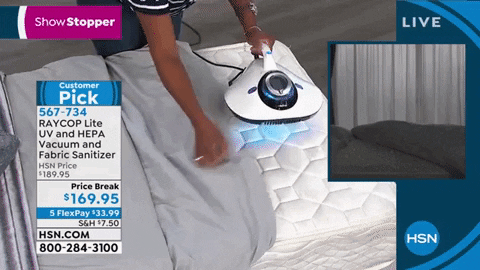 Then, you empty it like this: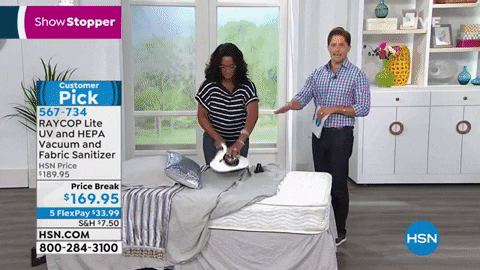 …and realize you've been living in pure filth.
Look, the truth is most people experience some form of allergies. And while there is a vast spectrum, in our experience it goes one of two ways:
On days when your entire deck is covered by a sheet of yellow pollen, you feel a slight tickle somewhere deep within your nose, or…

A flower blooms somewhere in your neighborhood and your face becomes a river of salt water and snot even as you eat Claritin like they're breath mints.
(Which, btw, is bad enough most years, but this year? It's an especially bad time to have a sneezing fit in public.)
If you fit into the first category, you might want to get this RAYCOP just to keep things a little cleaner. Whereas if you fall into the latter category, you might want this RAYCOP to, you know, sleep comfortably or just be generally less miserable.
Either way, not a bad investment.