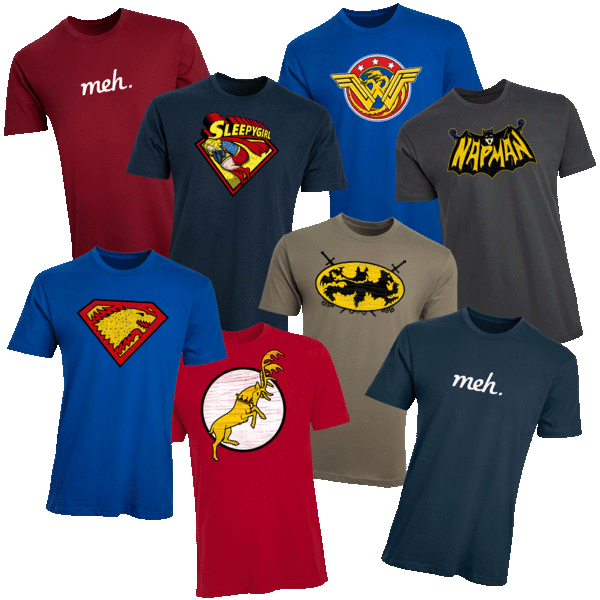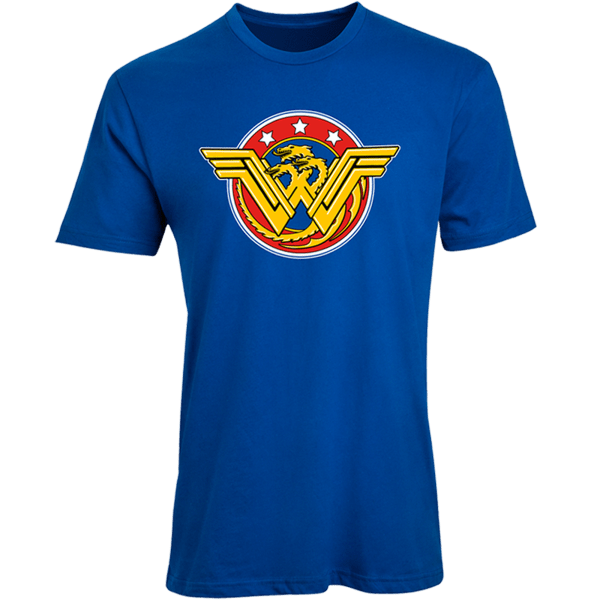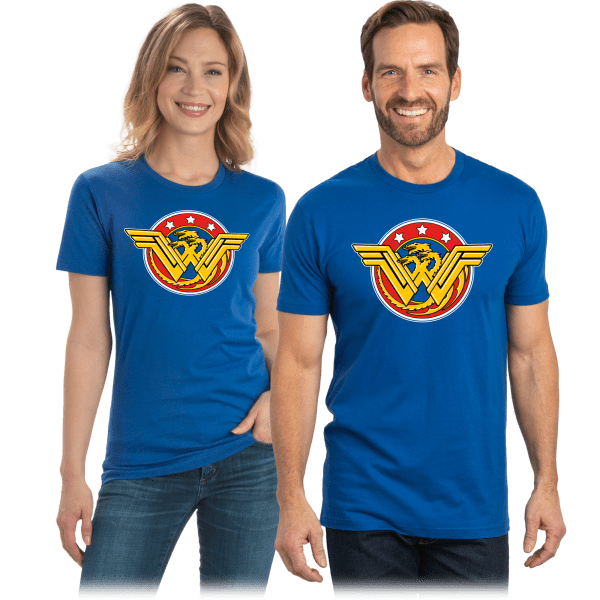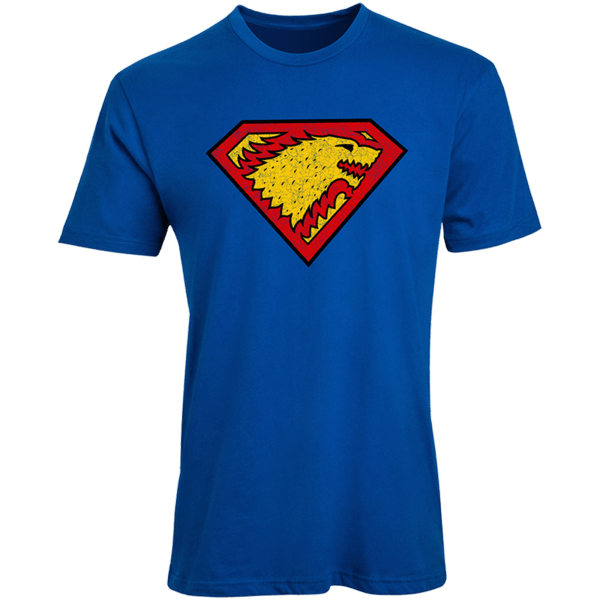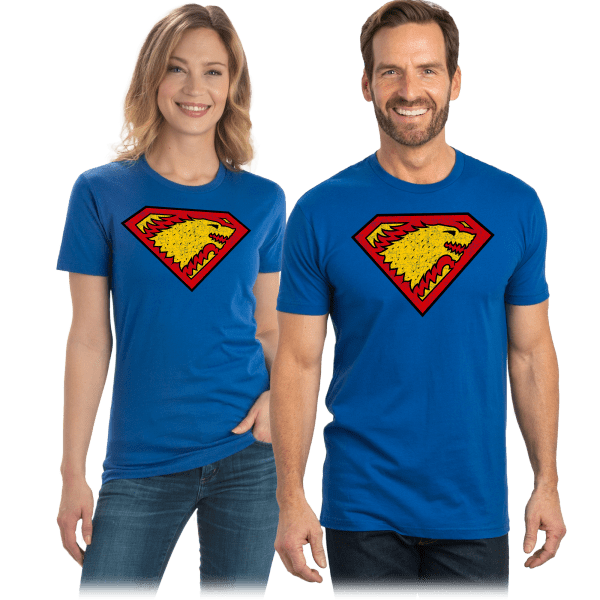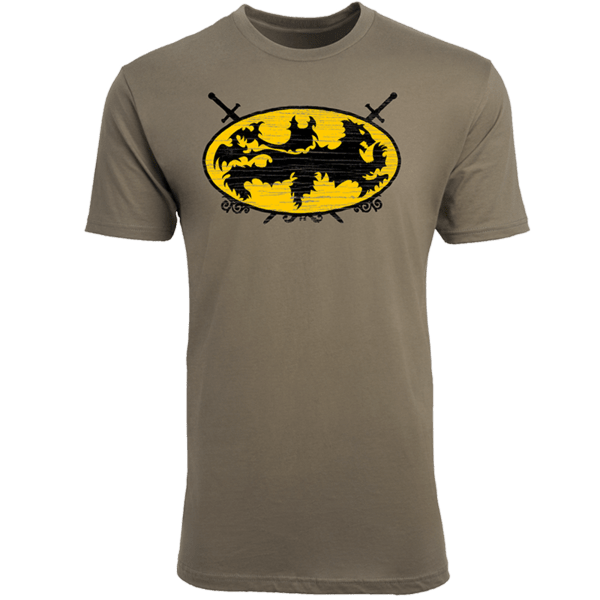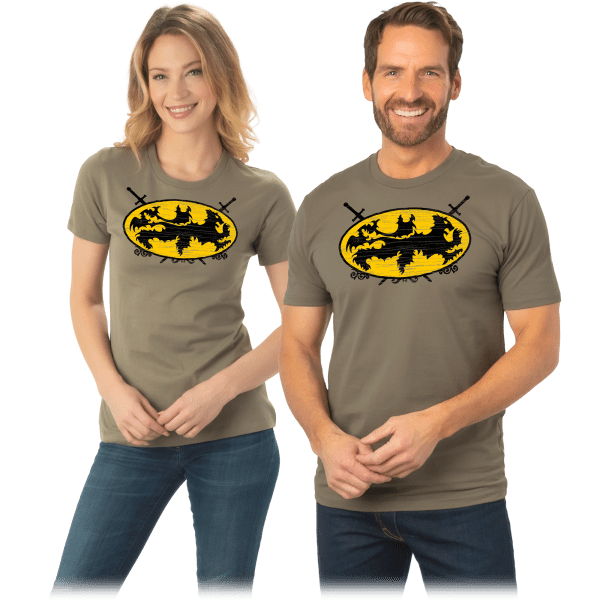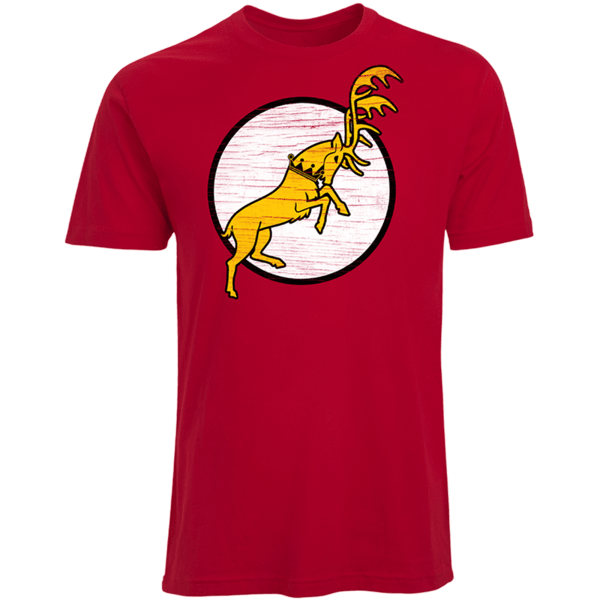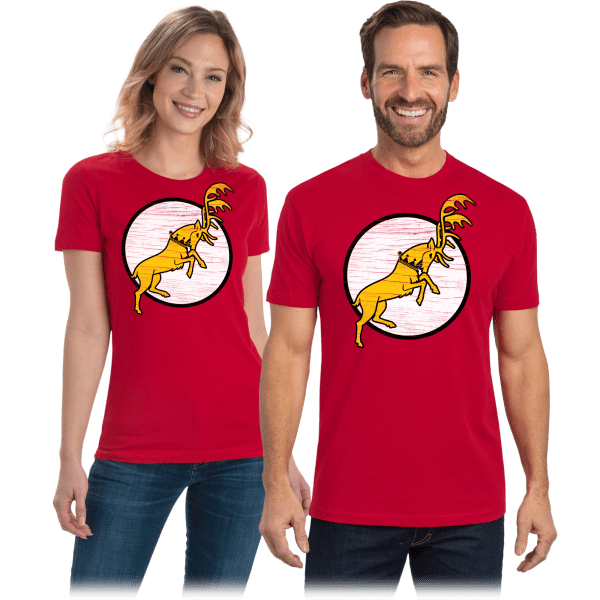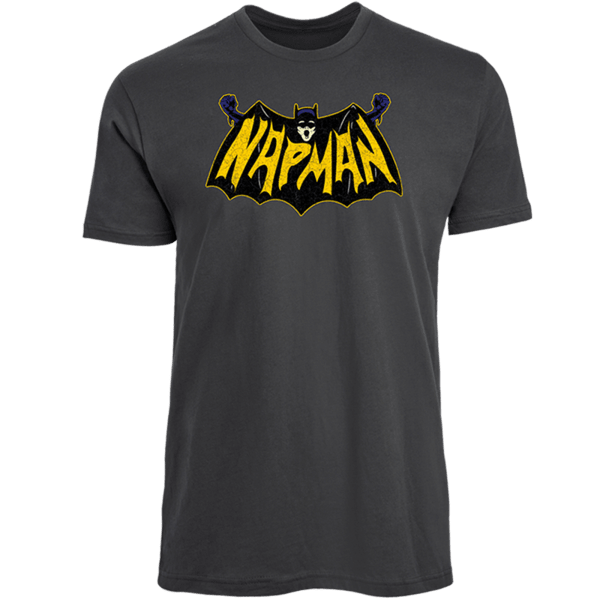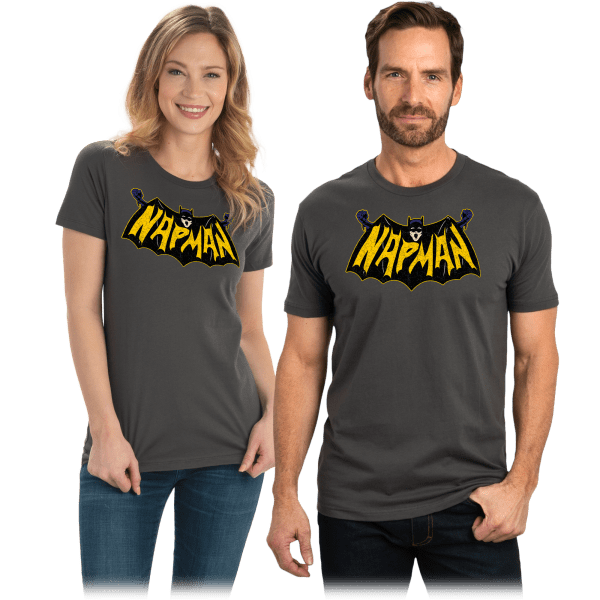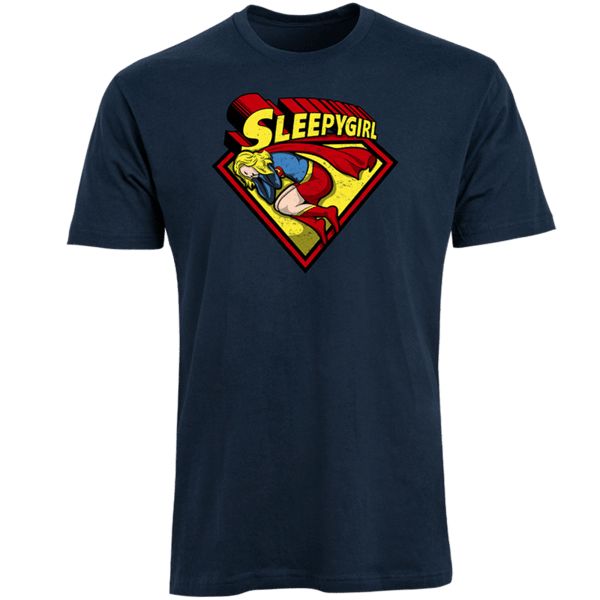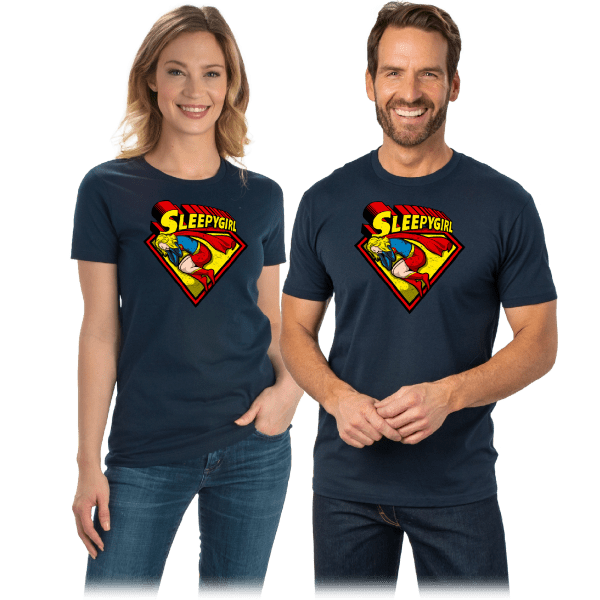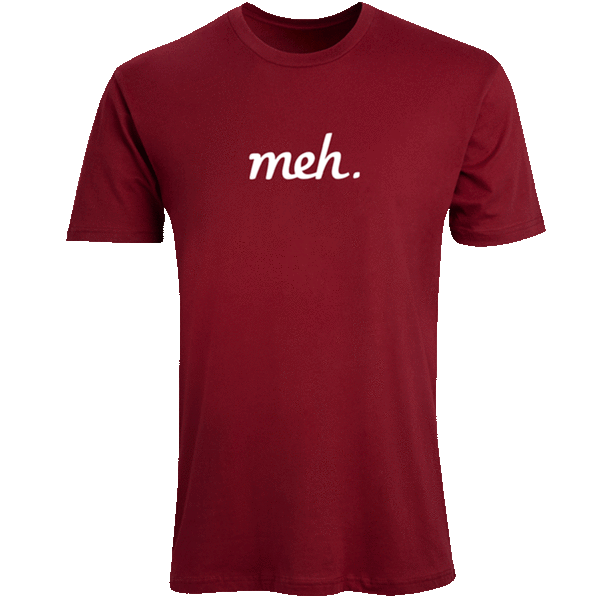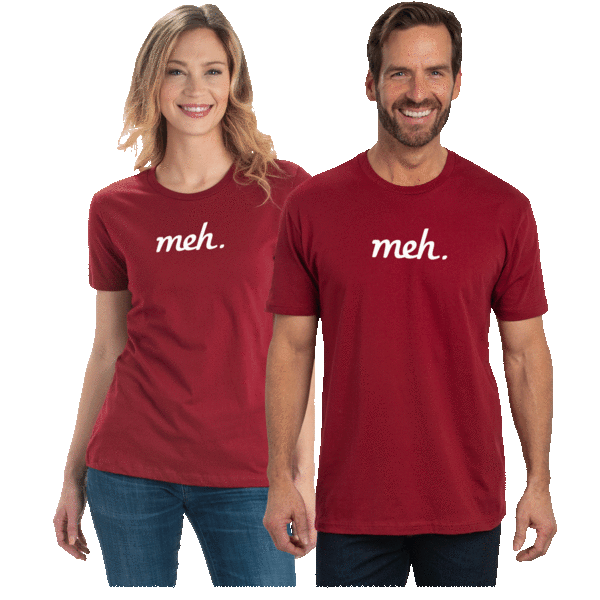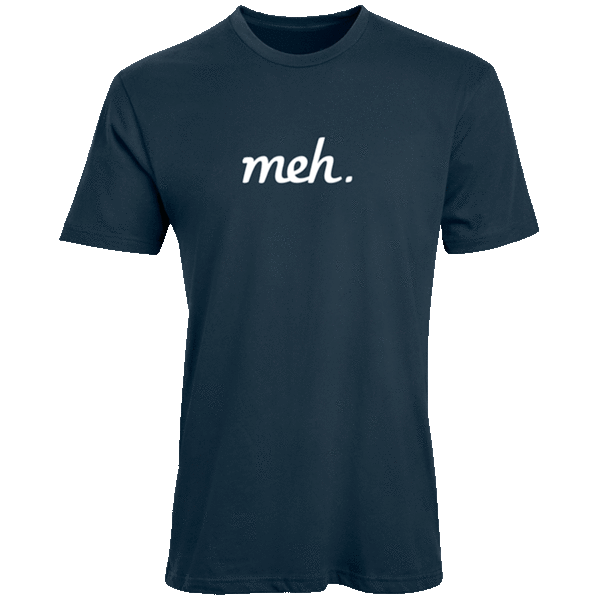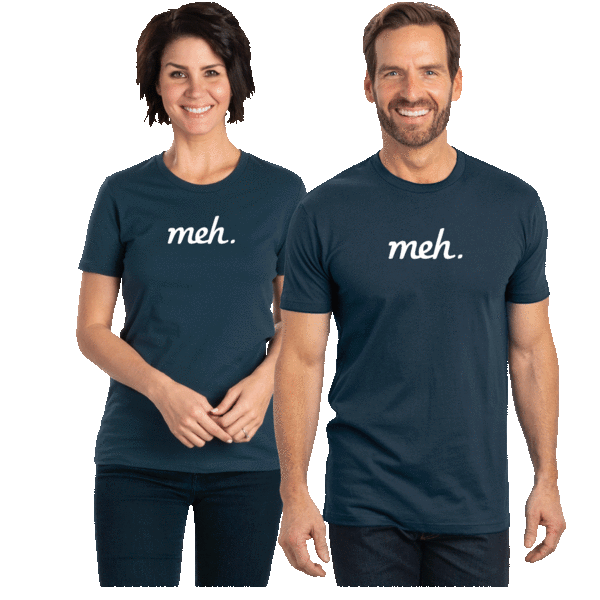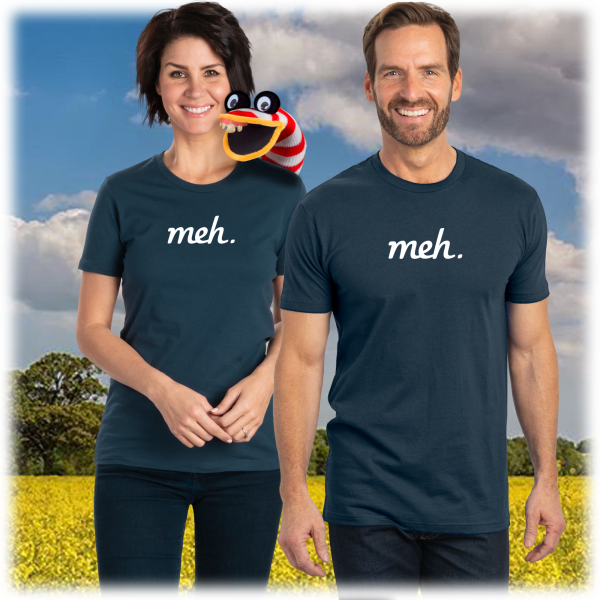 Mediocritee Classic Design or Glow-In-The-Dark Meh Logo Tees
Get a classic superhero shirt from the Mediocritee archives
Or get a glow-in-the-dark Meh shirt
Great, easy Halloween costumes for lazy people
Model: T33-H33-H33
see more product specs
Costumes Made Easy
Sure, there are plenty of graphic tee sites out there. But only one offers two related designs by the same artist each week. That site? Mediocritee!
But how much does anyone actually know about this innovative maverick in the staunch, traditionalist field of apparel? Very little. That is, until now! We here at Meh happen to have sources within the company who've given us a few juicy pieces of information about the goings-on over there. So, without further ado, here are:
Three Things You Probably Didn't Know About Mediocritee
1. They have a culinary origin story: The inspiration for Mediocritee came to founder and CEO Chip Peck one evening while making spaghetti. His tomato sauce came to a simmer and some bubbled out, spattering his otherwise clean white t-shirt. Stuff on shirt bad, thought Peck, initially. But later, he reconsidered: What if stuff on shirt… good?
2. They print all their shirts using a technique called 'shark transposing': How does 'shark transposing' work, and how is it different from traditional printing methods? There's no telling except that, according to our sources, it "involves a shark in a very disturbing way." This is why all Mediocritee shirts are printed on a former aircraft carrier in international waters.
3. Mediocritee tees are designed with versatility in mind: Mediocritee doesn't just innovate in the way they sell shirts. They also innovate with the kinds of shirts they sell. For example, did you know every Mediocritee tee ever produced is reversible? It's true! You just need to be willing to look like an idiot!
There you have it. Three things you didn't know about Mediocritee.
And you know what they say: knowledge is power, and power is money. So why not spend some money on these delightful superhero tees by prolific designer acraigl, or grab some glow-in-the-dark Meh shirts. Both would be great for a little holiday coming at the end of the month.
(It's Halloween. That's the holiday. Not sure why we didn't just say it.)