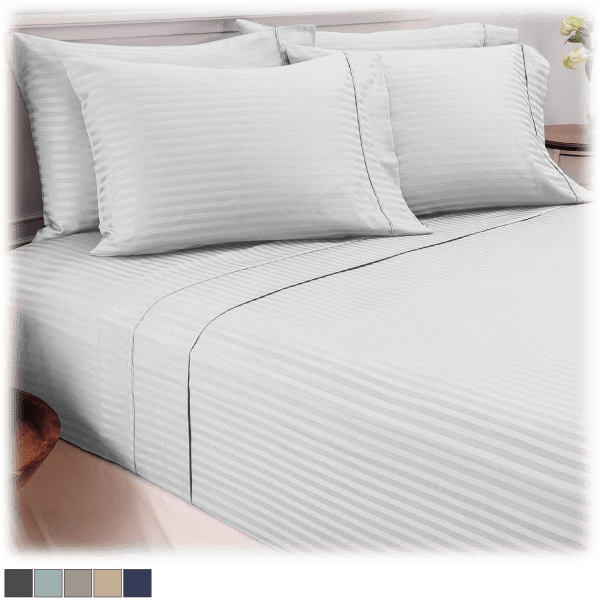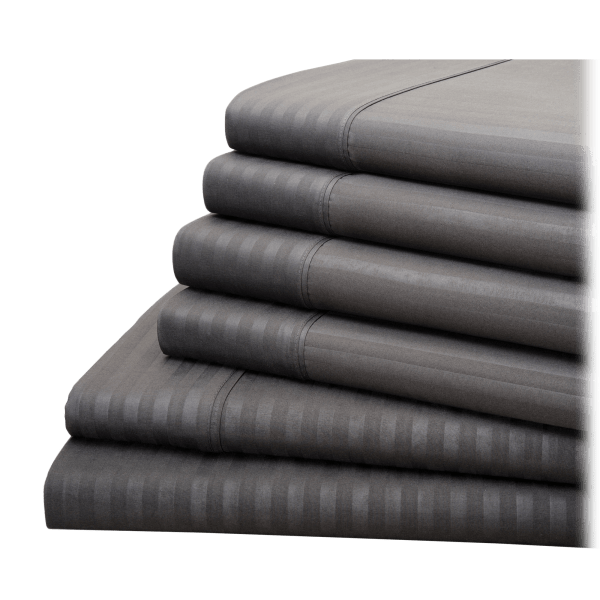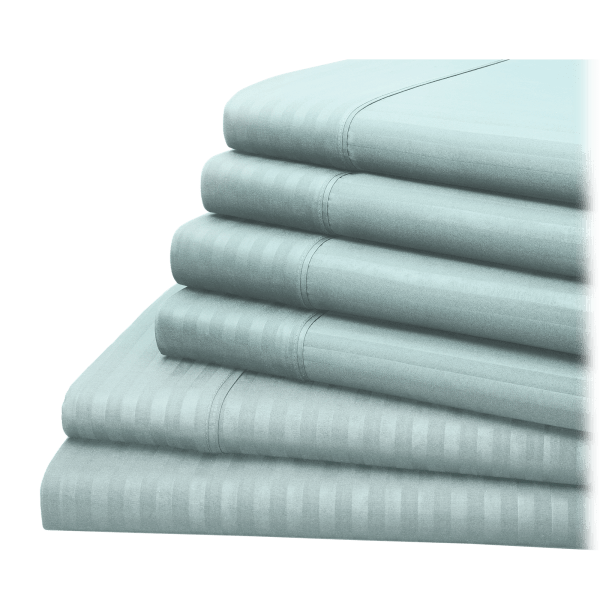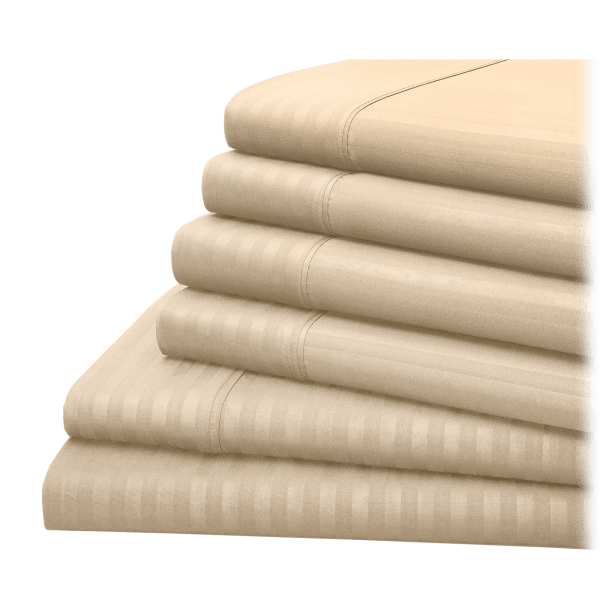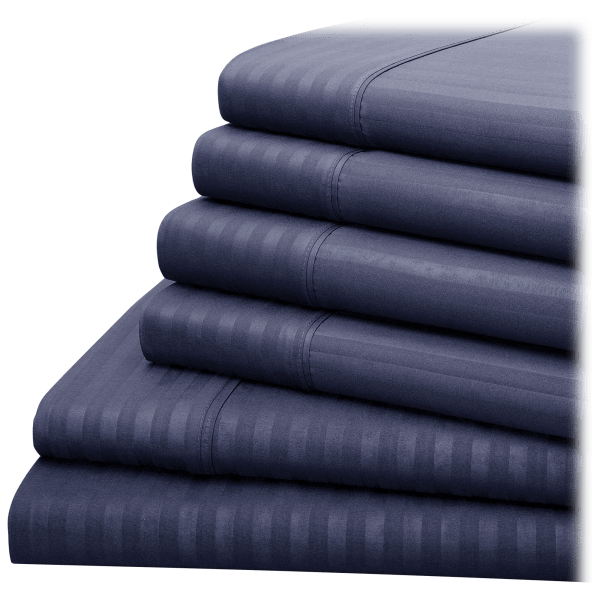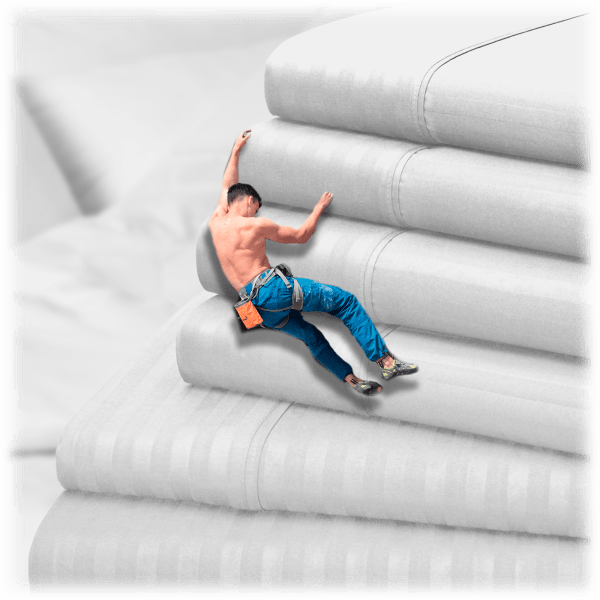 Hotel New York 6-Piece Dobby Stripe Sheet Set
Your sheets? They could use a refresh!
These ones are super soft
Also: they look very classy
But what about something super soft and wearable that celebrates The Terminator and/or Blade Runner: For that, we recommend you visit Mediocritee
see more product specs
Sheet Just Got Real
As it gets colder and darker, your bed gets more and more inviting. After all, there's no cure for winter quite like putting on some fuzzy PJs and curling up under the covers. Which is all to say: we don't need to make your bed any more enticing than it already is. But we're going to anyway. Because what's more appealing than a nice warm bed in winter? A nice warm bed with some ultra soft, stylish new sheets.
But let's be real: your sheets aren't the only things that need refreshing. No, we need some new sleep-related idioms to keep things up-to-date. "Hit the hay"? Played out! "Catch some Zzz's"? Cute but we've all heard it before. We should have some sayings that speak more to our modern lifestyle.
Here are a few we came up with:
"I think it's about time I log off of wakefulness for the night."
"I'm going to make like a dubstep producer and let the beat drop, and by 'beat' I'm referring to my heartbeat, which naturally slows as I rest."
"It's about time I go into power save mode and lay myself down on the original charging pad: my bed."
"There's a streaming service I ought to go watch: my dreams!"
"Tik Tok? More like tick tock, as in the noise a clock makes to indicate the passing of time as the day inevitably moves towards bedtime, which is now."
"I'm gonna go do some CBD: Crawling [into] Bed, Deliberately."
These are obviously all super great, and we're sure you'll be using them in no time. But if you have some fresh sleep-related idioms of your own to contribute, feel free to post them in the comments.
Or else buy some nice new sheets!