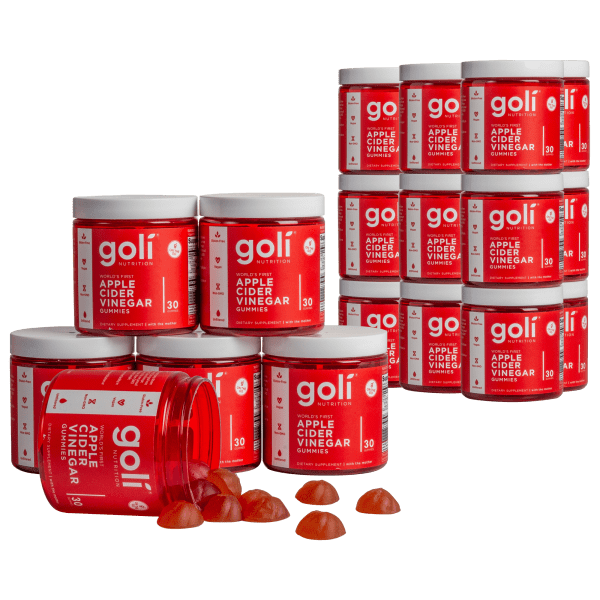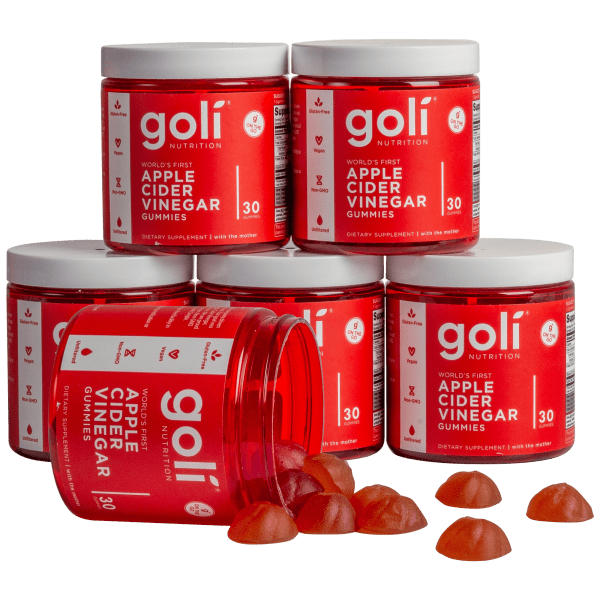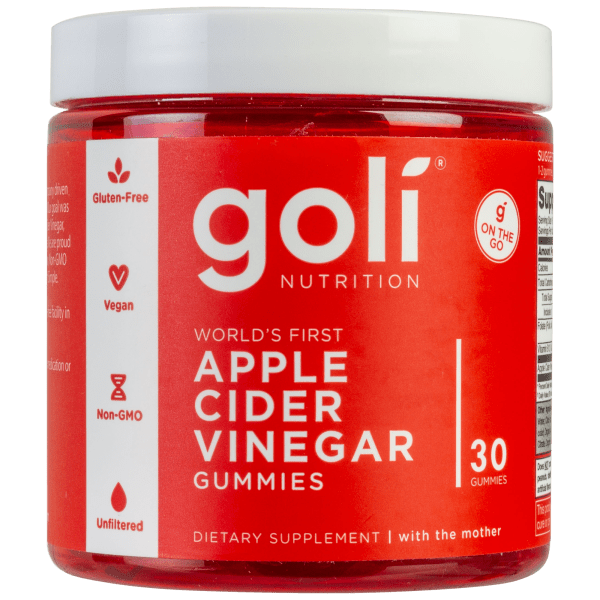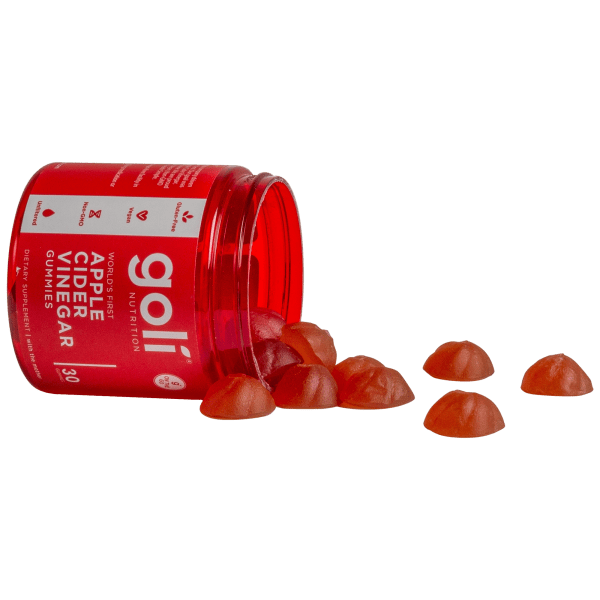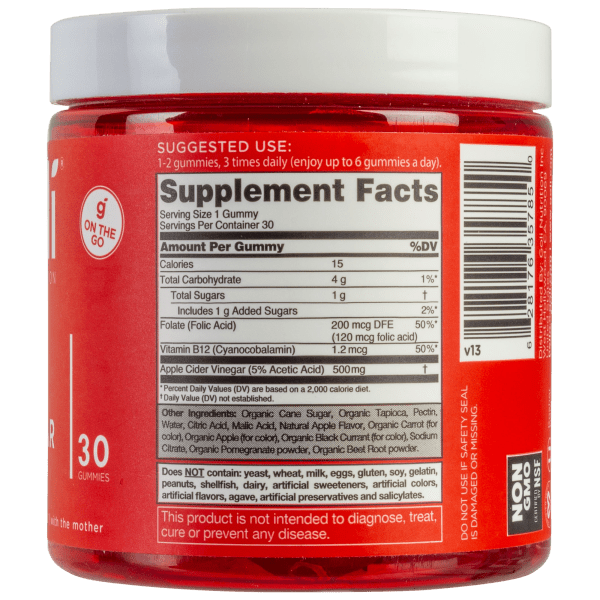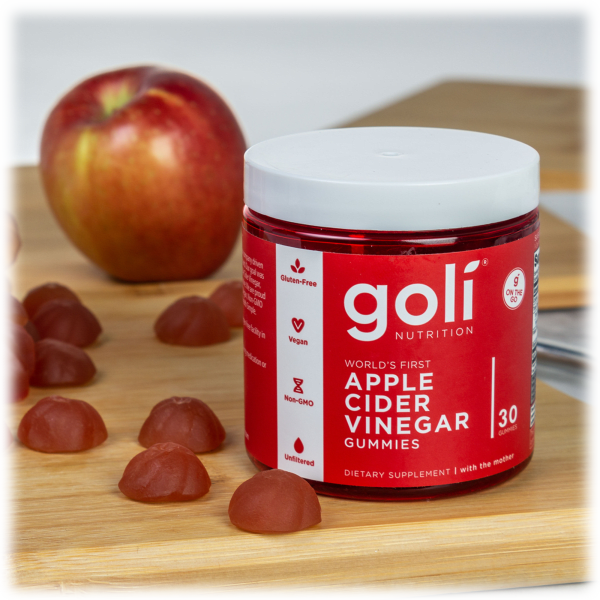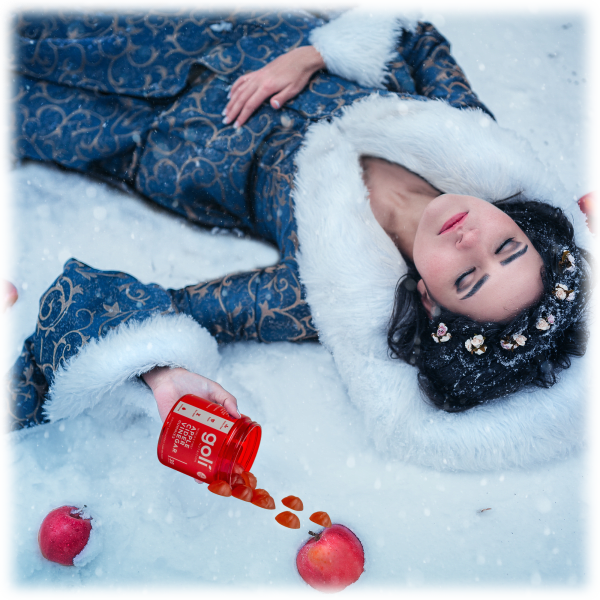 Goli Apple Cider Vinegar Gummy Vitamins (180ct or 360ct)
They might help with your immune system, your nervous system, your metabolism, and your overall health
Or they might not
Either way, they're gonna taste good
180ct equals 90-180 day supply
360ct equals 180-360 day supply
Are they Mac compatible: Yeah, didn't you read the product name? They're apple!
see more product specs
Solid Cider
Best case scenario? These do all the things they say they will. They help keep your nervous system in working order, boost your metabolism and immune system, and lead you to live a healthier life than before. And now you've spent only about $25 for a whole load of them!
Worst case scenario? You spent about $25 on something that doesn't do anything.
So, which is the more likely outcome? Hard to tell. Reading Amazon Reviews where these things earn a 4.4 out of 5 based on a whopping 359,971 reviews, you find varying levels of success.
User Marni has seen positive outcomes in their family:
Almost a year now and [my husband's] blood sugar is better and I don't get the heartburn I always had at all anymore. Really, I've tried everything before this, this is the only way I can take apple cider vinegar consistently.
Joan Grossman, meanwhile, speaks to their convenience:
I was trying to find a viable substitute for apple cider vinegar shots. This does not upset my stomach, does not need to be diluted and does not spill in my purse! It is a win for me!
Lindsay adds their voice to the mix, saying:
I was surprised by how good these taste! My energy has increased and appetite has decreased to overeat
Now, Lindsay touches on the good taste here. And even among the not-as-positive reviews, this holds strong. Jenny B, in a 3-star review, says:
This product has a decent flavor and is easy to chew however I have not noticed a single difference in anything since starting to take these. Will be cancelling my subscription soon
AGG echoes this, titling their review "great taste" while stating:
Didn't see any difference.
Okay, so, again, might be a little hit or miss. But let's update that worst case scenario: You spent about $25 on something that doesn't do anything except taste pretty good.
Worth a try?