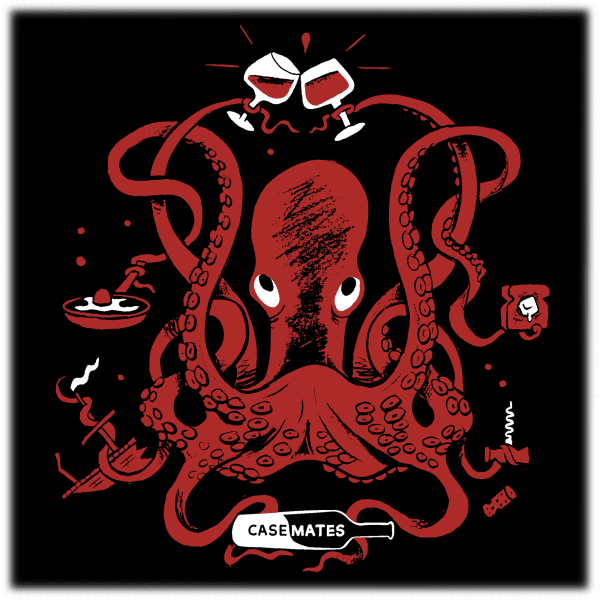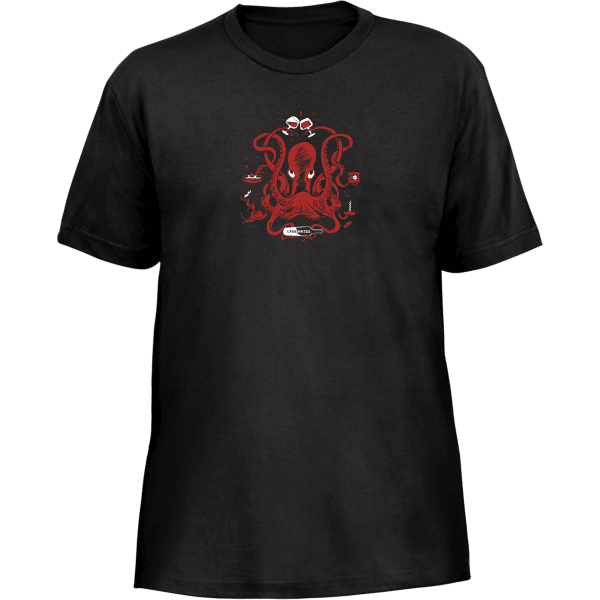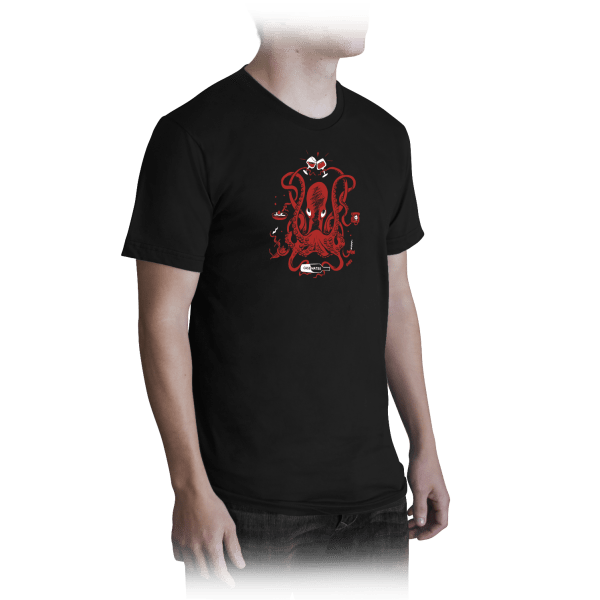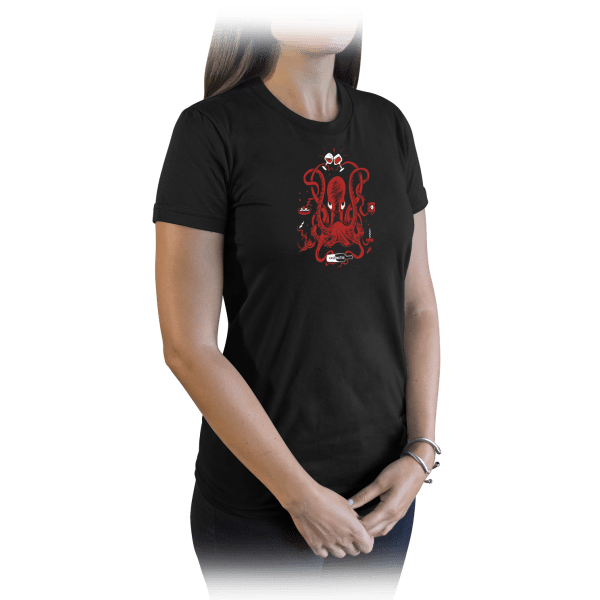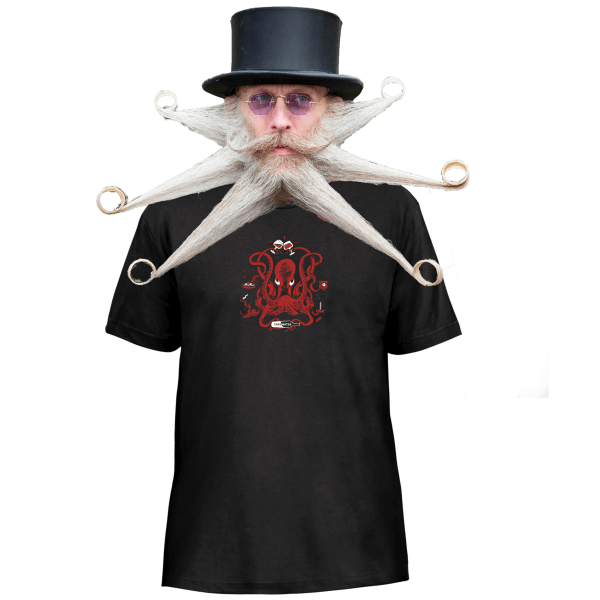 Casemates Launch Shirt
Casemates has launched!
We used 100% cotton, a bold strategy, let's see if it pays off for us
You'll get a tickle out of the whimsical illustration
In fact, you'll get ten
People who backed our Casemates Kickstarter will get a navy blue version of this tee in a little while, so they shouldn't buy this (unless they also want a black one)
Model: BREAKOCT-CMATES
see more product specs
The Breakfast Octopus's Creeping Appendages Envelop Another Marketplace
There's a rich history of octopi in propaganda, where they serve as a symbol for sinister forces spreading across the map, grasping at domination. The expanding menace could be anything, depending whose propaganda it is: communism, western imperialism, Prussia, or even Standard Oil.
In contrast, we present this particular stylishly rendered cephalopod's widening grasp not as something to fear, but something to celebrate. (Cheers!) 'Cause it's the Breakfast Octopus, friendly (if slightly squicky) mascot of all things Mediocre, heralding a new wine site called Casemates!
Casemates is a place where you can get great deals on great wine by buying directly from the winery. (With Amazon having pulled the plug on its own wine marketplace and Wine.Woot, it may be the only such winery-direct market online.) It's a collaboration between our parent company and Wine Country Connect, and we're pretty stoked about it.
If you somehow missed it, here's the explanatory video we posted on Kickstarter, in which WCC's David Studdert explains the whole thing:
We think you're going to like Casemates, and can't wait to see how its community of wine nerds grows. Hail the Breakfast Octopus's slithering advance! What will it get its nasty little suckers on next?