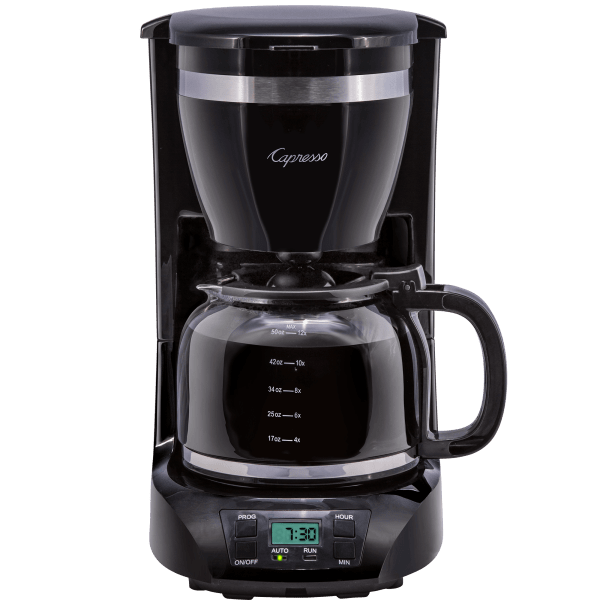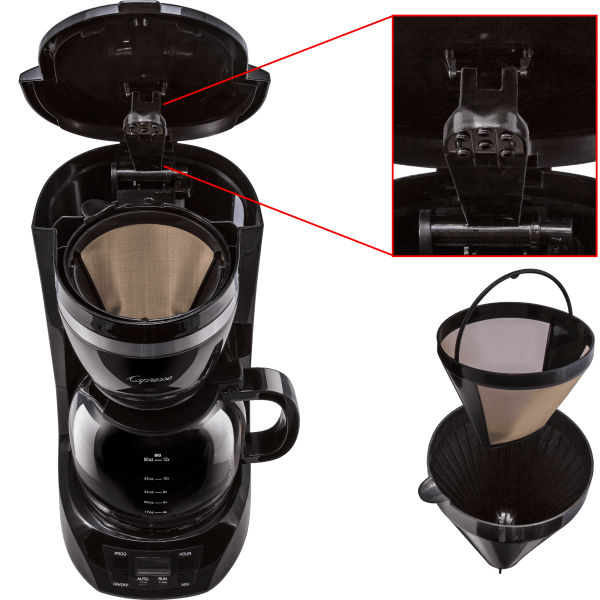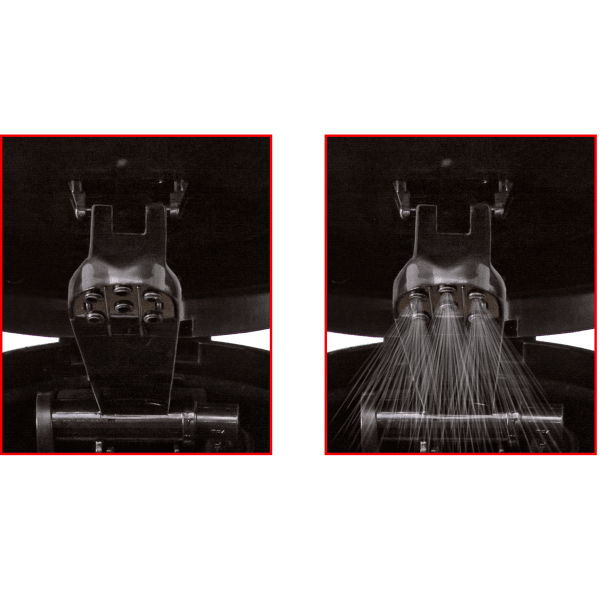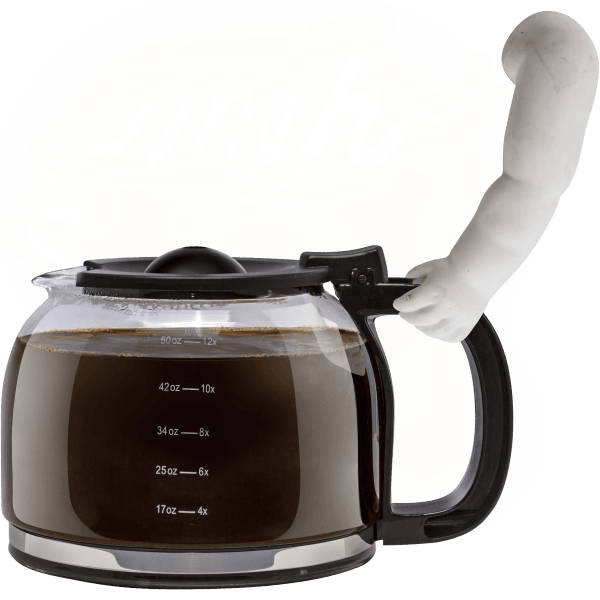 Capresso 12-Cup Coffee Maker
Model: 424.01
The lazy person's fussy way to make coffee
10 spray nozzles to fully saturate grounds
Fancy GoldTone filter, no need for paper filters
24-hour programmable timer
see more product specs
Pour and Lazy
You know how sophisticates are supposed to make coffee nowadays. You know Grandpa's old Mr. Coffee doesn't cut it in the Caffeinated Age. You've heard all about James Bond's ChemEx, the World Aeropress Championships, the trans-Pacific underground of Hario V60 smugglers. You're aware that one of the secrets of Internet success is "a fussy way of making coffee". (Yep, we're still milking our Gruber crush for all its worth.)
You know hand pour-over is probably better. A little, anyway. But standing around dribbling a little stream of water onto some coffee grounds… who's got time for that shit?
If that sounds like you, if you're looking for the lazy way to be fussy, let the Capresso 12-Cup Coffeemaker do all the work. It's just as easy and almost as quick as any other drip coffeemaker. But instead of pooling all the hot water in the middle of the filter, it's got ten different nozzles to fully saturate all the grounds. And it lets the water sit just a tiny bit longer, to get a little more flavor out of the grounds without overdoing it. "Why, that almost sounds like pour-over coffee," you're thinking. You're right, with one major difference: you don't have to actually pour it.
The permanent GoldTone filter is another way to flaunt your coffee finickiness without costing you your environmental cred, or too much free time. "Oh, you drink from a paper filter?" you can say. "I could never get that wood pulp taste out of my mouth." Fight bullshit with bullshit, we always say.
Even if you do put the work in to make your coffee one… slooow… pour… at a time, what do you do when you have company? If you're willing to make pour-overs for a dinner-table full of people, you may have crossed the line between "fussy" and "socially impaired". This Capresso gives you 12 cups of almost-like-pour-over coffee in ten minutes. If that's not good enough for your friends, you need new friends.
And it's only twenty bucks! Make one pot of coffee, throw it away, you're still coming out ahead. At this price, you can afford to spend a little more where it really counts: on a fancy grinder and shmancy beans. Bean-flaunting and grinder-shaming are sure-fire ways to deflect any shade thrown at your drip Capresso. And nobody expects you to grind your beans by hand. Yet.