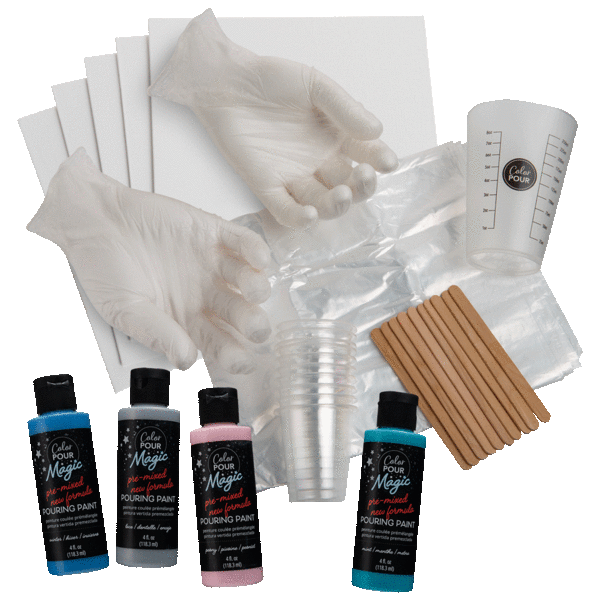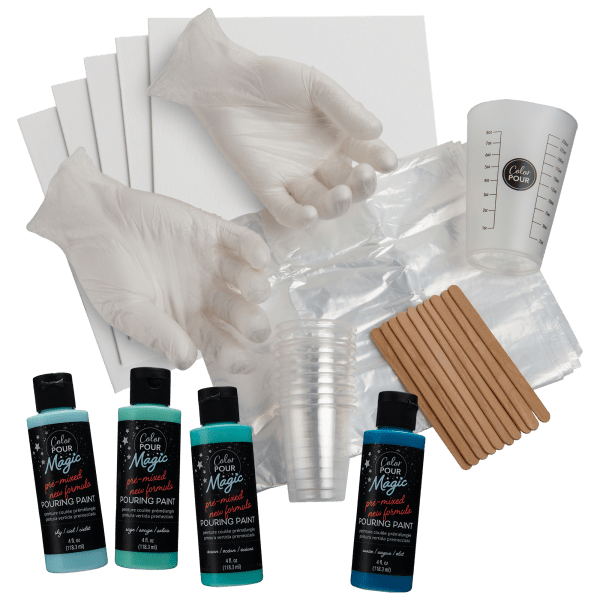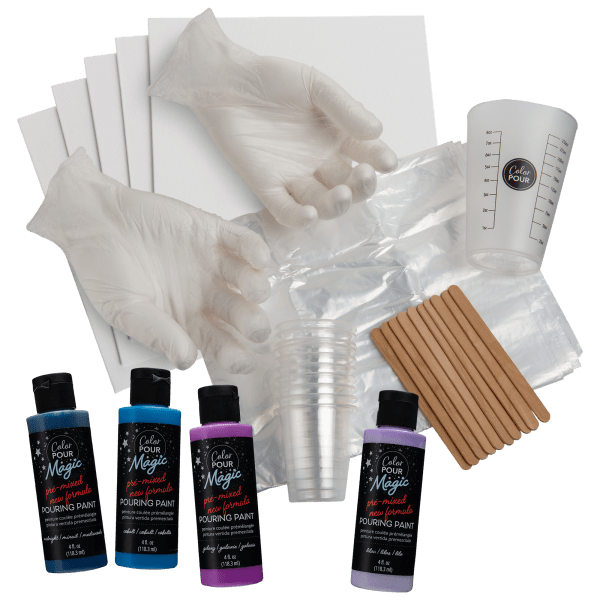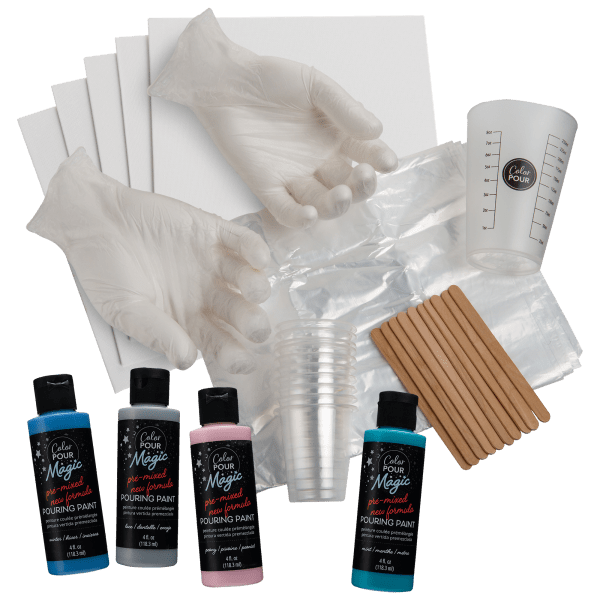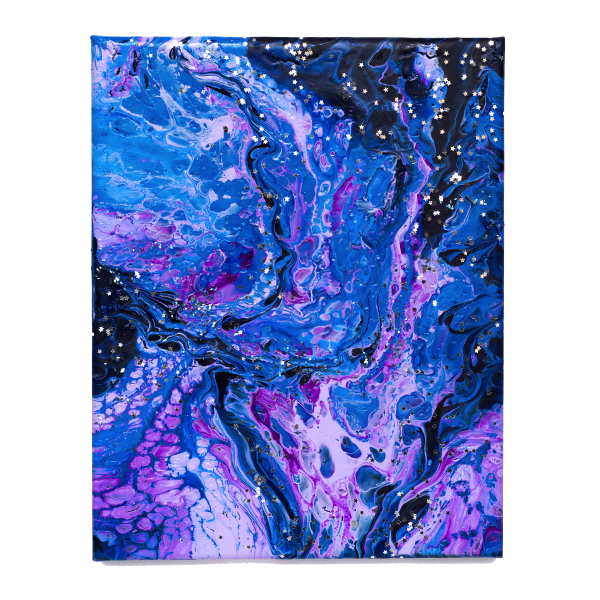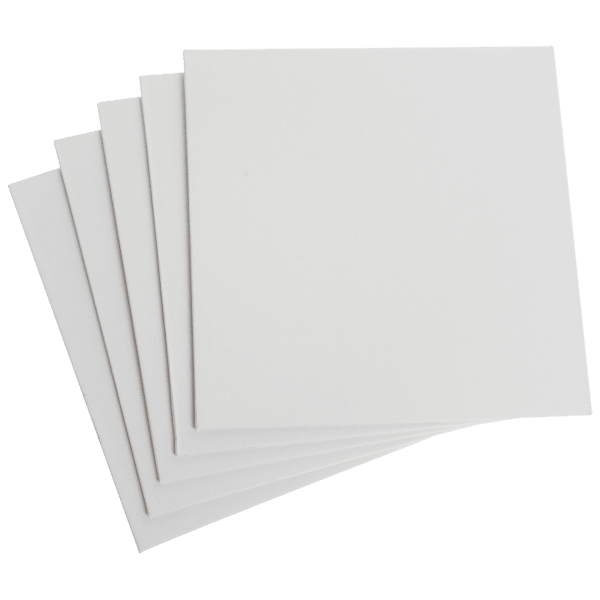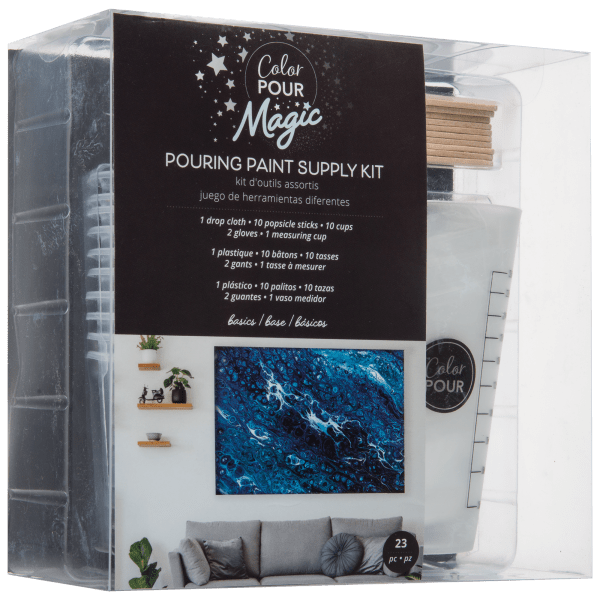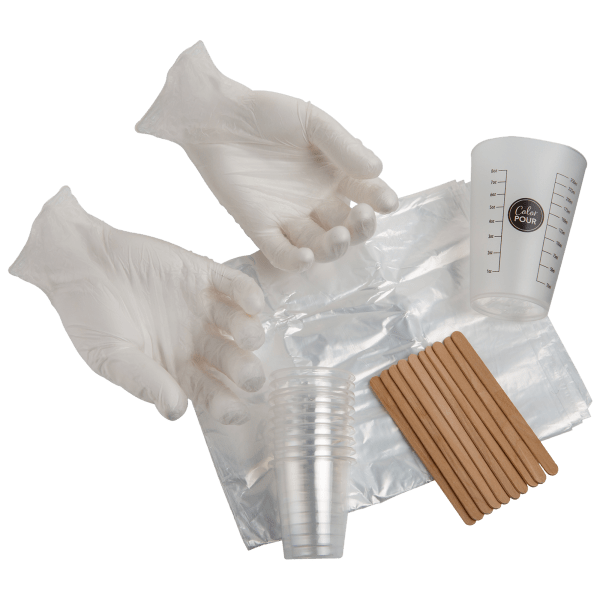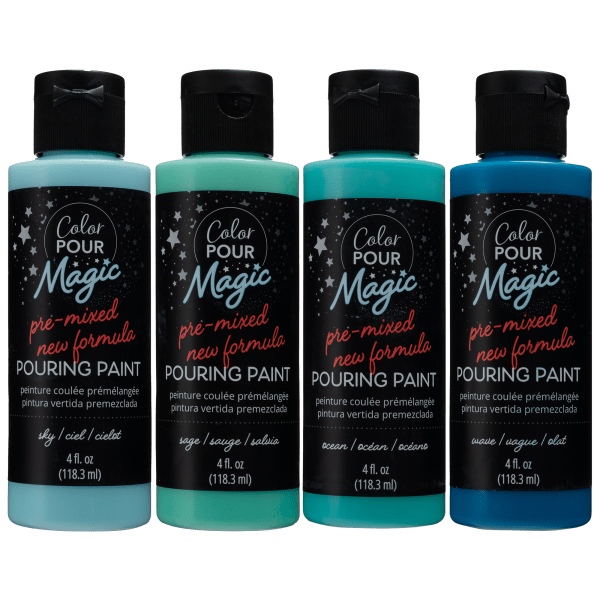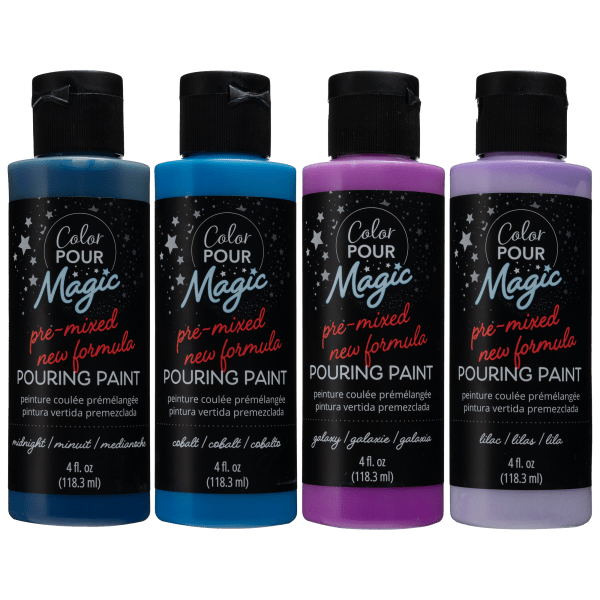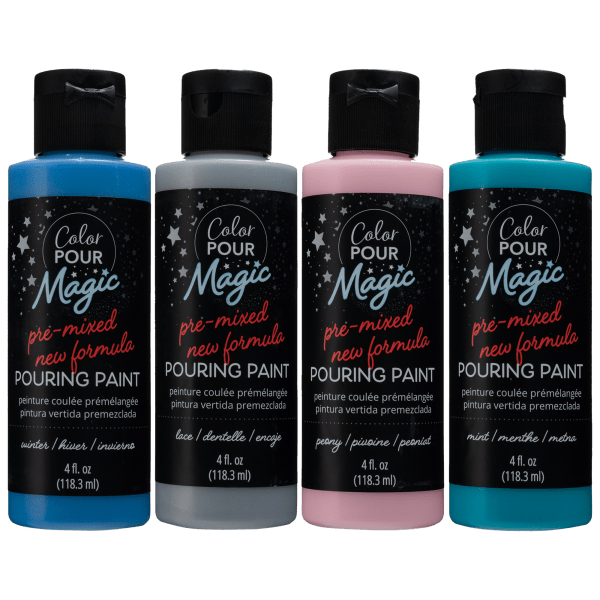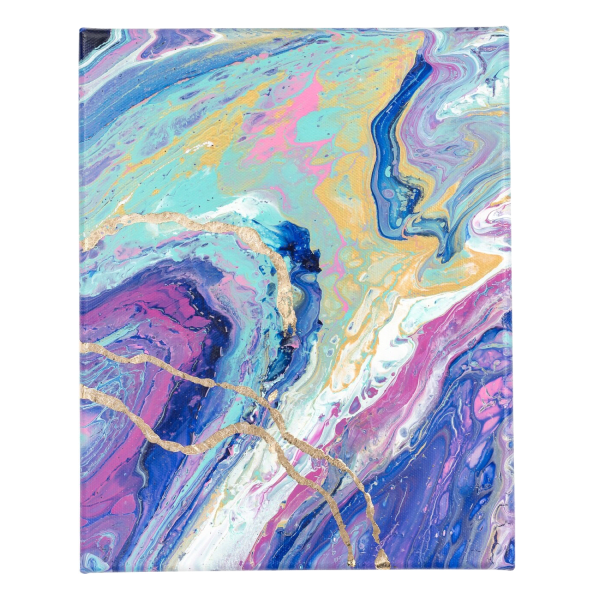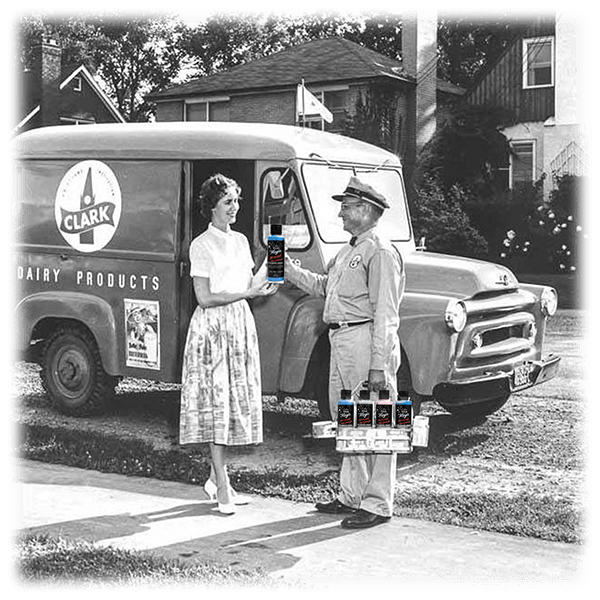 American Crafts 32-Piece Color Pour Pre-Mixed Acrylic Paint Bundle
You get the basics like cups, gloves, and stir sticks
You also get five 8" by 8" panels
Oh, and paint too, duh
Choose a four-pack of 4oz pre-mixed Color Pour Paints
Model: P41NT-TH4T-4-5H4M3
see more product specs
Pain't That Just Something
What we have here is a massive set comprised of everything you need to get a little messy and expressive. We're talking the basics like cups, gloves, and stir sticks, but also five 8" by 8" panels, and a four-pack of 4oz Color Pour Paints.
We know it's going to sound sales-y to say, but this really is the perfect time to buy something like this. Why? Because when you're stuck at home, it's easy to get stuck in your phone. You can promise yourself that you're only going to scroll through Twitter or Instagram for a minute while you eat breakfast. But a minute can easily become five minutes, which can easily become twenty, which can easily become forty-five, which can easily become an hour. The gravity of the screen is undeniable, and your usual methods of freeing yourself from it–you know, getting out of the house, going into work, seeing your friends, getting some fresh air–aren't as readily available as they once were thanks to some combination of cold and, well, everything else.
Which brings us to the second reason you should buy this paint set today. Many of you have likely had to cancel your annual crafting vacation, which means you haven't been able to hit the town and see the sights in one of the many great art cities our country has to offer. You know, places like:
Paint Louis, Missouri,
San Franciscrochet, California,
Stitchita, Kansas,
Water Color-ado Springs, Colorado,
Kansas Knitty, Missouri,
Photographoenix, Arizona,
El Glassblow, Texas,
Ceram Diego, California,
Sew-klahoma City, Oklahoma,
or Louisquille, Kentucky.
But with this set, that's no big deal! Because you can get your arts and crafts fix right from the comfort of your own home!
Look, we're sorry about the puns. We've also been stuck inside a little too long. Anyway, consider buying some paint stuff.