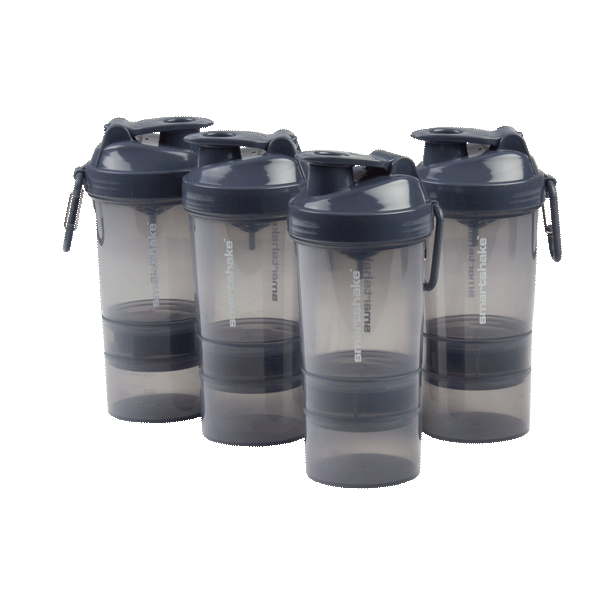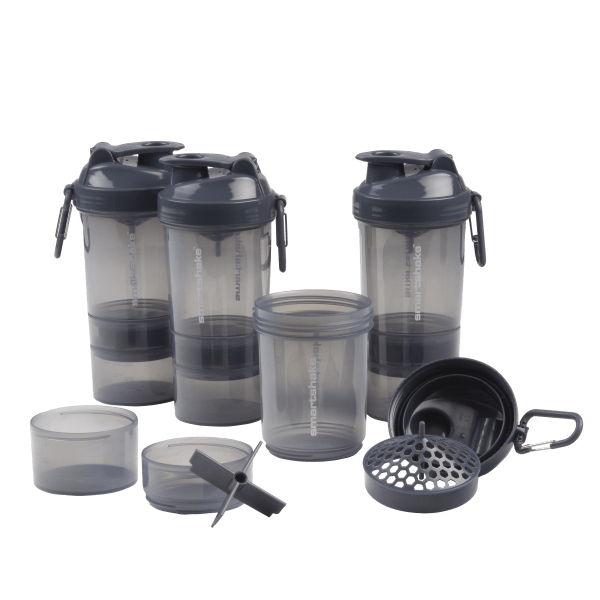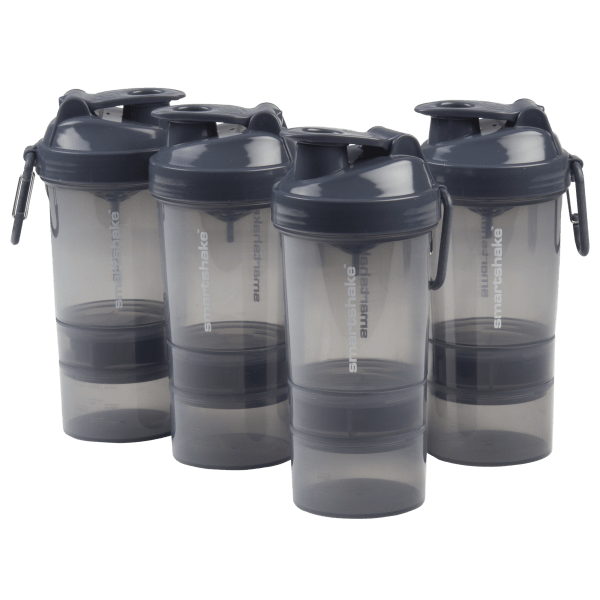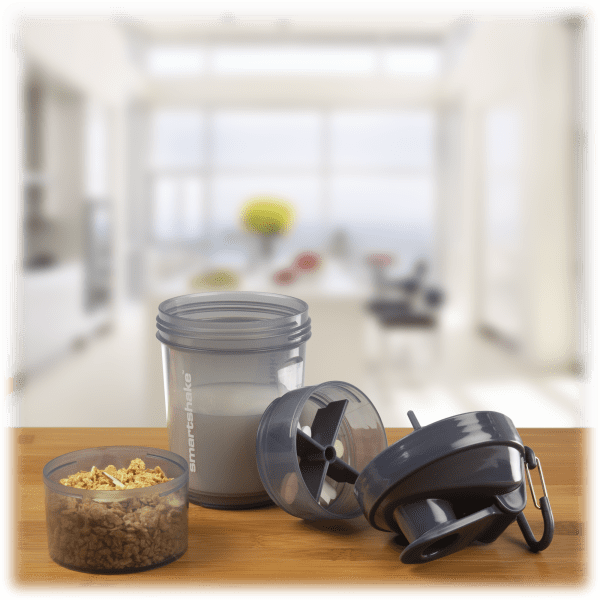 4-Pack: SmartShake Hydration & Snack Bottle Bundle
Each bottle is a bottle
But it also has a couple compartments for snacks or whatever you need
One of the compartments is even divided, so you can use it as a pill sorter if you want
Power mixer built-in for "lump free drinks"
Model: 5M4RT-L1K3-4-F0X
see more product specs
Actually Pretty Cool
"The SmartShake Original2Go all-In-one storage solution bottle was designed for people who are on the go."
That bit of manufacturer copy might sound buzzy, but it's true. Here's what one looks like: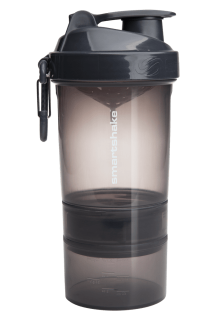 And here's what one looks like broken down: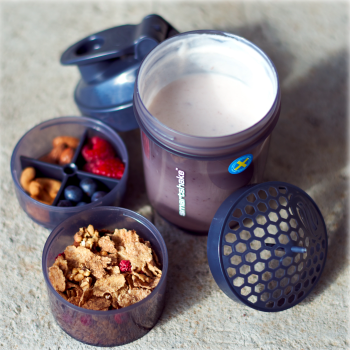 Which is actually pretty rad. A smoothie? Some granola? An assortment of delicious berries? That's a whole friggin' meal right there that you can take anywhere you go!
And we just happen to be selling them now… when no one is going anywhere.
BUT, consider two things:
If there's one thing that everyone agrees is totally cool and safe right now, it's going outside, hiking somewhere remote, and spending some time in the presence of nature. The only issue is nature doesn't have a stellar snack scene. Like, seriously, have you watched Alone? Even those people struggle to find something to eat in the great outdoors. So having a bottle that has compartments for packing snacks (or anything, really; pills, change, what have you) isn't such a bad thing.
And…
Let's be honest, when you have a water bottle, you just drink more water. Even if you're working from home and can walk three feet whenever you need to refill your eight ounce glass from the Brita, you still don't end up hydrating nearly as much as when you have something as sturdy and serious as this. And, on the flip side, it's much easier to ration your treats when you've got a container to do it for you.
Oh, and it's not just a water bottle that you can put smoothies and shakes in. It also has a power mixer to keep everything "lump free."
In conclusion, these are totally useful, even right now, which means you are morally obligated to buy them.