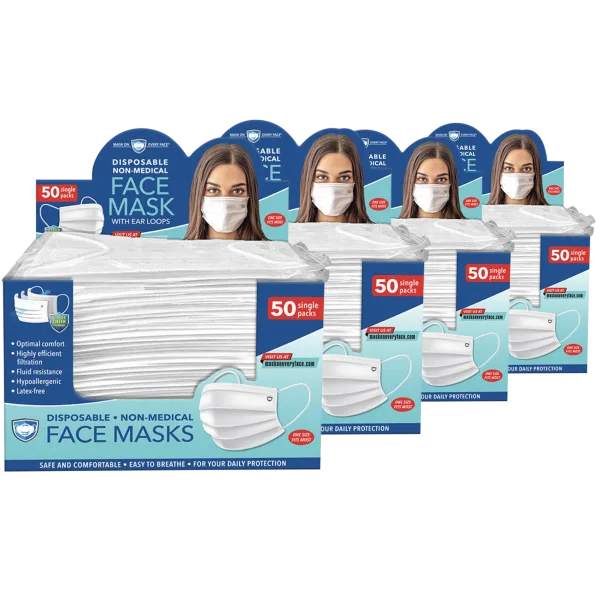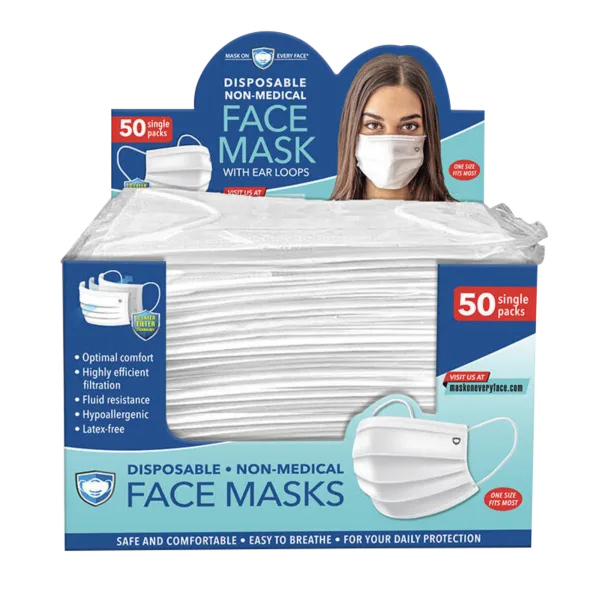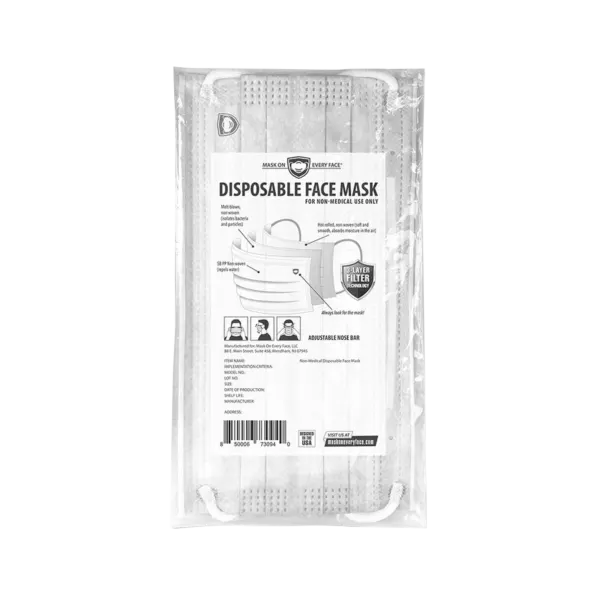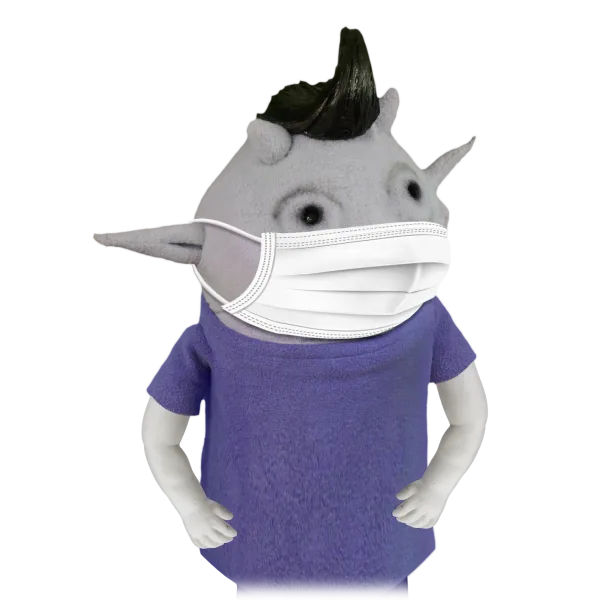 200-Pack: Individually Wrapped 3-Ply Non-Medical Disposable Masks
Couple hundo disposable masks
Each mask is 3-ply
We're talking 600 individual plies here
Is that how you spell the plural of ply? No idea
Each one is individually wrapped (the masks; not the plies)
Model: DISPMASK50WHT, wait? Excuse me? Who are you calling a dispmask, you friggin' dispmask?
see more product specs
Not Your Main Mask, But In A Pinch...
Are these better than a well-constructed reusable mask?
No! Of course not! Come on!
You should really have a good three-layer mask that you can wear over and over again, a mask you can toss in the washing machine when it needs a refresh, a mask that's a little stylish and fun, a mask that really highlights the beauty of your unique jaw line.
Okay, maybe we're going a little overboard here. You don't need it to be stylish. And you definitely don't need anything sculpted to your particular face shape, though comfort and coverage is important. The point is: you should have a good, reusable mask rather than relying solely on disposable ones.
But the key word there is 'solely'.
Like, you shouldn't always eat off of paper plates and use plastic silverware, but you might want some around lest you end up lugging 30 pounds of fine china and table settings to the park for a picnic. Or, while you shouldn't always use paper towels for cleaning up, you might not want to soil your favorite fabric napkin to dispose of the hairball your cat coughed up. And you probably want to wash your hands with soap and hot water as often as you can, but that doesn't mean it isn't smart to have some hand sanitizer in your car or your purse.
Same goes for these masks: you don't want to rely on them, but you shouldn't feel bad falling back on them occasionally. Like, say, when your reusable mask is in the laundry. Or you just forgot it. Or your friend forgot theirs. What we're getting at is having a couple individually wrapped disposable masks in your bag or your purse or your glove compartment might end up saving you a lot of stress.
Oh, and BTW, we're not just selling you a couple. We're selling you 200.