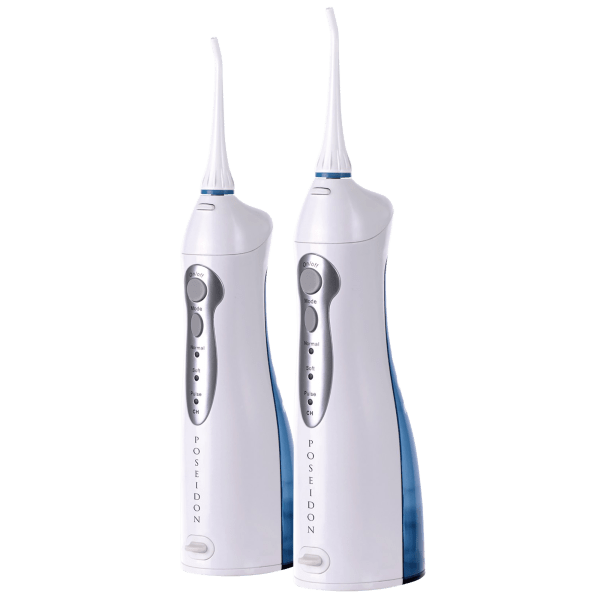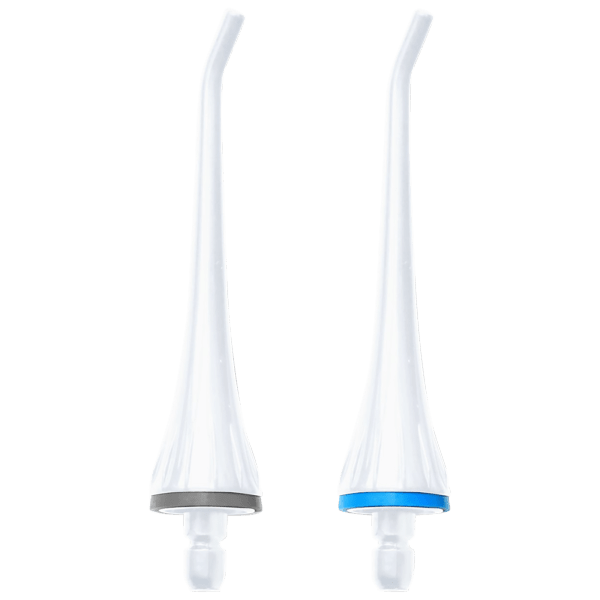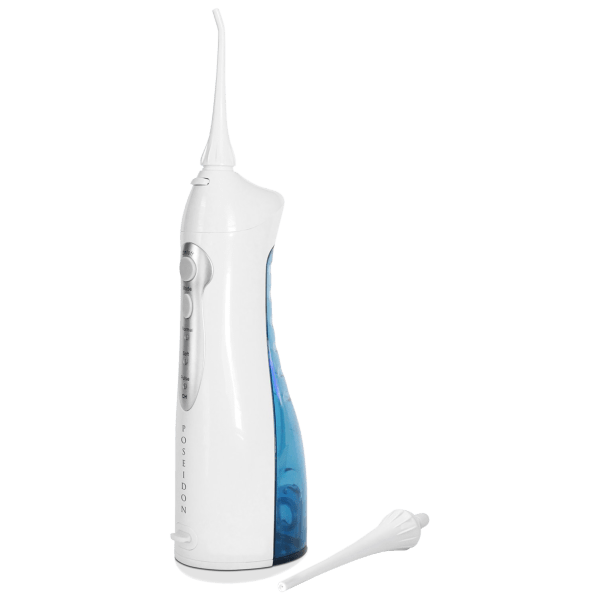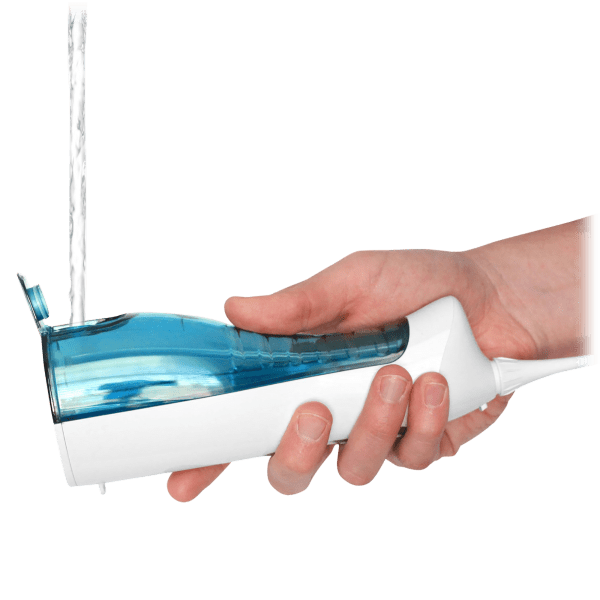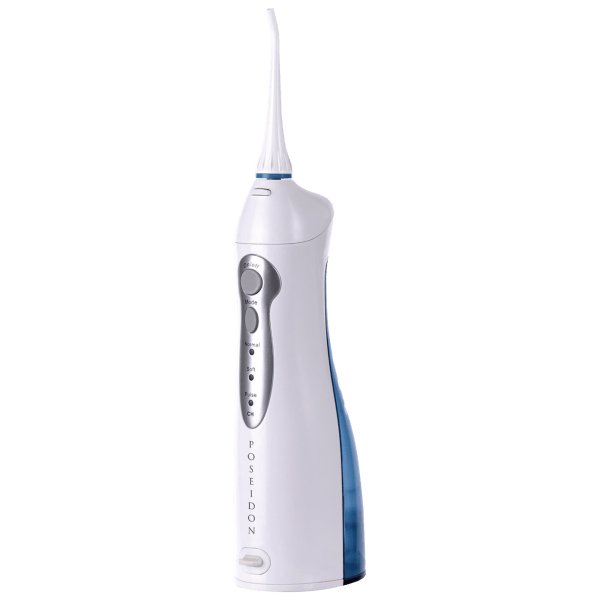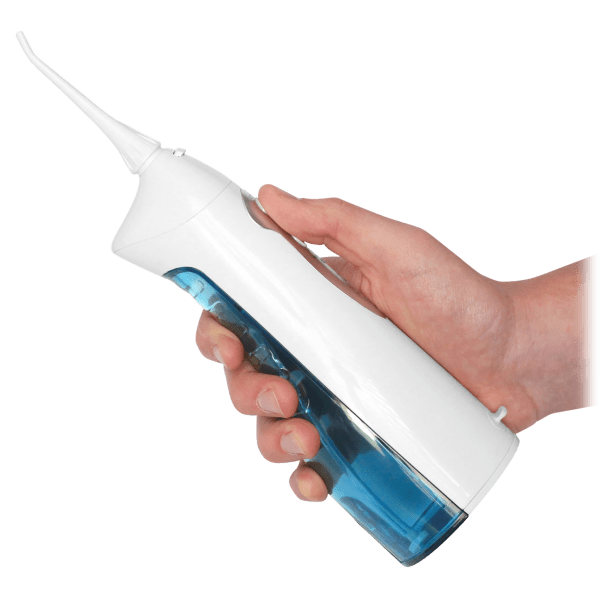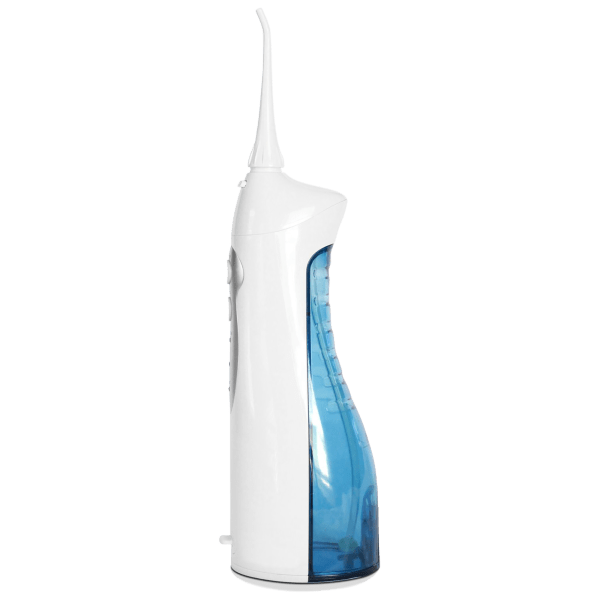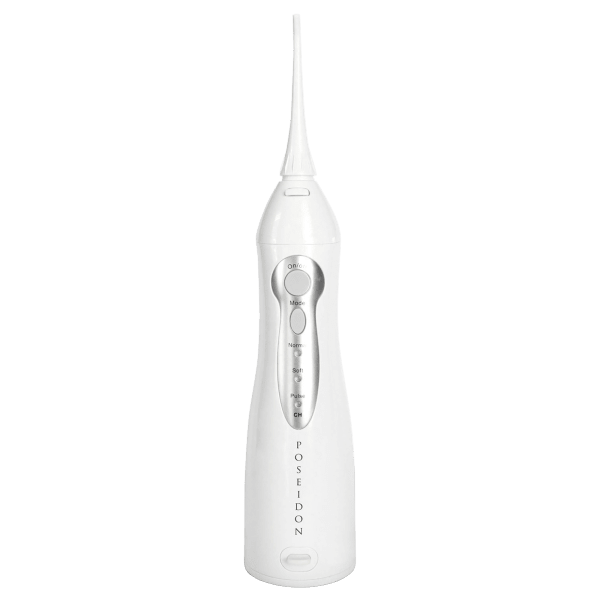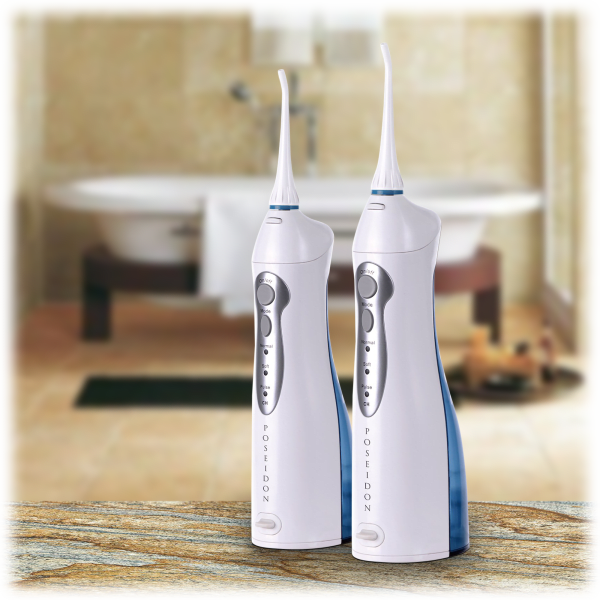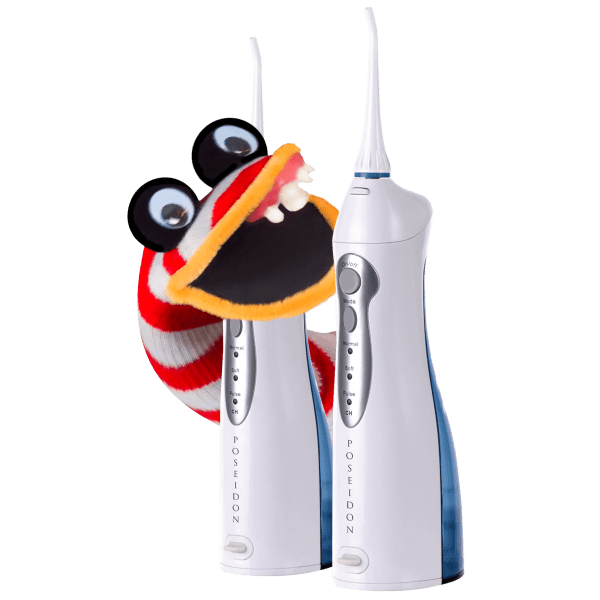 2-Pack: Poseidon Oral Irrigator
Easy-to-fill integrated water tanks
Rechargeable battery power
Quiet operation
Three intensity settings
Two interchangeable tips
Model: TTP-PRO2000-WHT, where TTP stands for "Total Tooth Perfection"
see more product specs
We know you don't floss.
They might seem friendly, but everyone at your dentist office hates you. Don't take it personally, though, because they hate everybody.
They hate everybody because every single person who walks through that door lies to them.
"Yes, I floss daily." LIE.
"Of course…I even keep floss in my purse just in case!" LIE.
"Um…pretty, pretty much every day…mostly" LIE. LIE. WEAK, SCARED LIE.
The only true answer to that question is the one you never hear.
"I flossed two days in a row after the last time you scolded me and for 40 minutes straight right before coming here in hopes that you wouldn't punish my gums with a pointy instrument."
Well now is your chance to be the hero of that place—the one person on the appointment schedule who isn't completely full of crap (and probably gingivitis).
Be a daily flosser.
In theory you could accomplish this by purchasing a mint-flavored package of string that you're supposed to drag between your teeth with your two fists stuffed halfway into your mouth. Or you could get something that you'll, you know…do.
It's a water flosser.
Do you know why people use water flossers daily despite never once depleting an entire package of dental floss? It's because they feel good. They are easy to use and downright satisfying to run through your mouth.
And as water flossers go, this one is easier to use than most.
Because it's portable. It's cordless. It works wirelessly and doesn't have a big clunky water reservoir that has to sit on your bathroom counter, hard to fill up and constantly taking up space.
The best flossing device is the one that you'll actually use, and this is the one you'll actually use. Not only that, but we'll send you two of them, so feel free to share with your significant other or keep the other one in the car for on-the-go hygiene at stop lights.
Get 'em now and look forward to your next dental visit for a change.