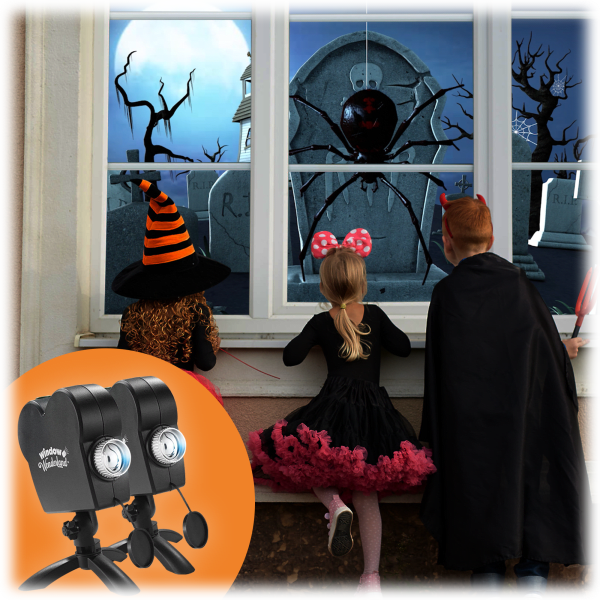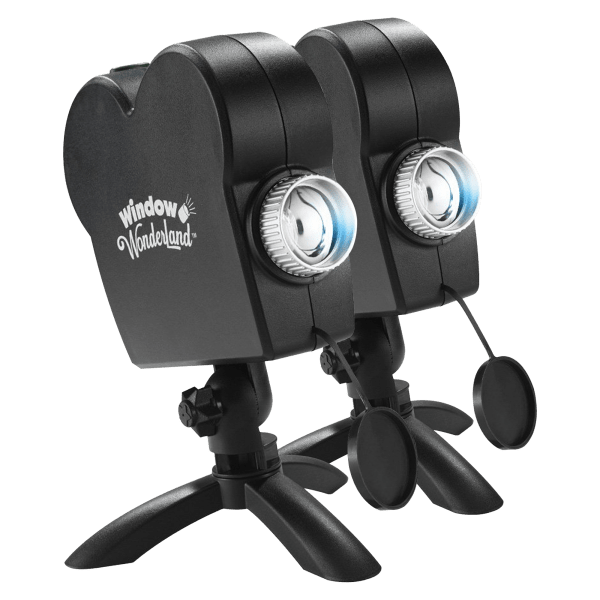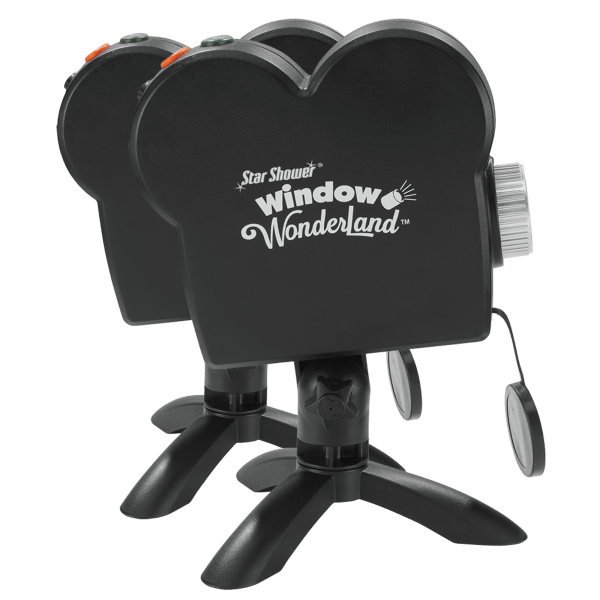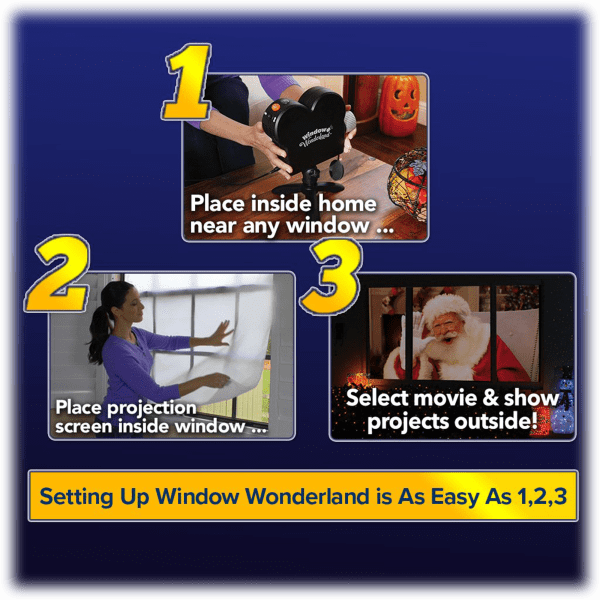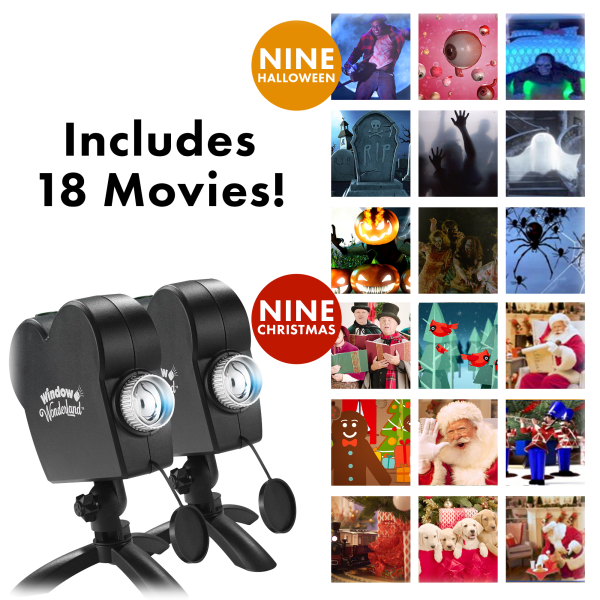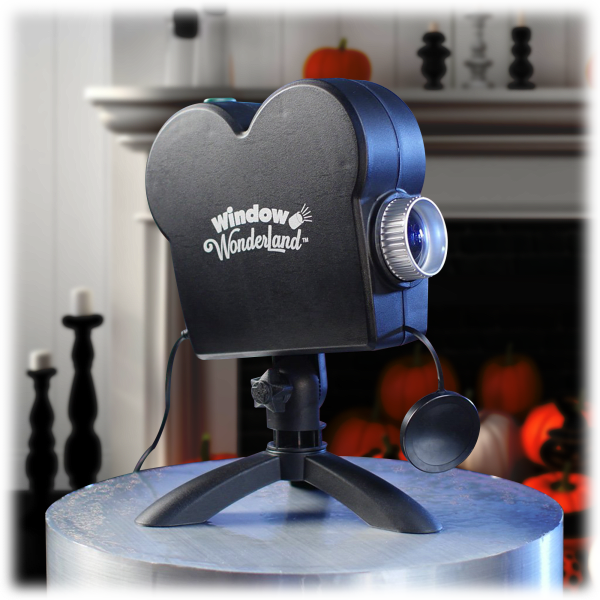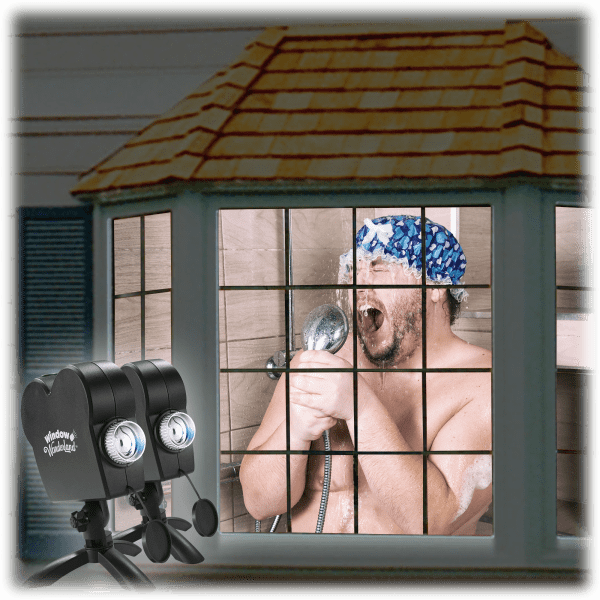 2-for-Tuesday: Window Wonderland Deluxe Indoor Holiday Projectors
Get spooky AF with the flick of a switch!
Just hang the translucent projection screen on your window, turn on the projector, and select from a variety of absolutely spooktacular videos (or Christmas, once November first rolls around).
So, more than the flick of a switch. We might've simplified things a bit.
"Styled like a classic Hollywood camera" which is very important.
Model: 12120. According to a Google search, this is also the zip code for Medusa, NY, an appropriately scary sounding town!
see more product specs
One And Done
We might've rolled our eyes when pumpkin spice lattes started appearing on coffee shop menus in late August. And we might've scoffed at the gourds set out in the swampy 80 degree days of early September. It's like how Black Friday begins the day before Thanksgiving now, or how Christmas music will be on blast starting in mid-November. It can feel like a bit much.
But it's October now. And there are no more eye-rolls, no more scoffing. Because we are go, friends. It's officially time to put on our cardigans and wander the streets, our gaze cast up at the trees overhead, observing how their once green leaves have exploded into vibrant reds, oranges, and yellows.
But moreover, it's time to spookify this shit.
Problem is–and I think we've talked about this before–Halloween enthusiasts are among the most enthusiastic people there are. So if you want to decorate for Halloween, it's a case of going big, or going home. You can't just put up a few fake spider webs and a jack-o-lantern on your stoop without being overshadowed by the house a few doors down with the front lawn that's been turned into a graveyard with real gravestones, each one chiseled with a pun related to some bit of local lore.
And yet, to truly compete with that would take too much effort, right?
If only there was something, something small that could… I don't know… project a much larger, more terrifying image? Like… I don't know… a projector preprogrammed with a variety of terrifying images that can be cast onto your front window? One that… I don't know… you could also use for other holidays? Like… I don't know… Christmas? Thus… I don't know… allowing you to have big bold holiday decorations while only requiring you to set up just a single thing, as illustrated in the following infomercial?
Yeah, if only there was something like that. That would be dope.