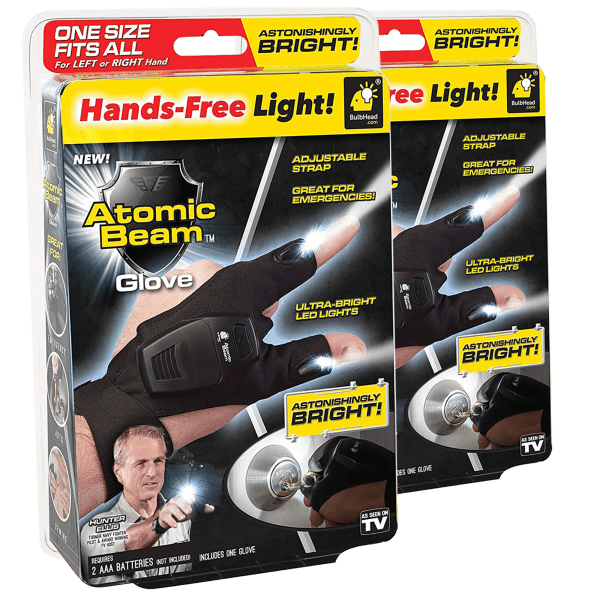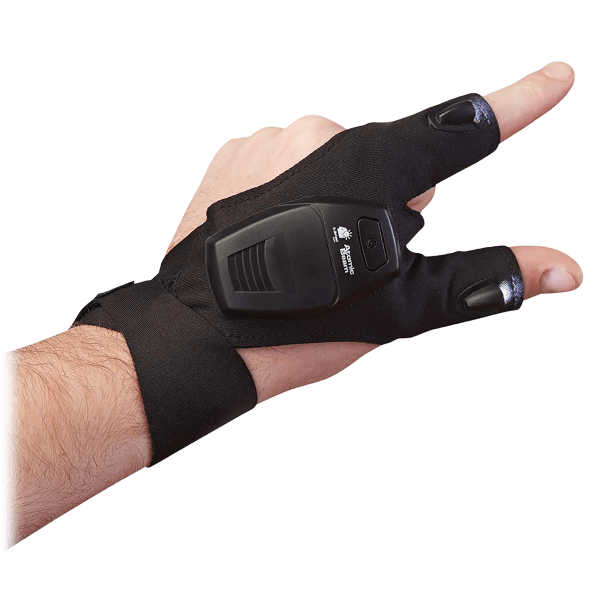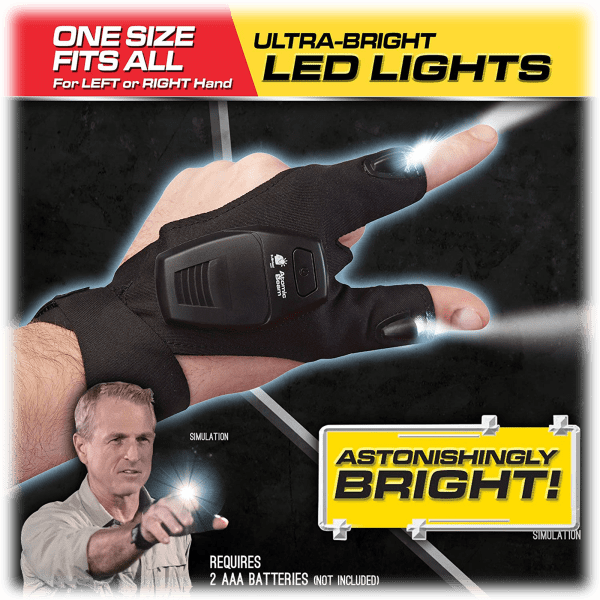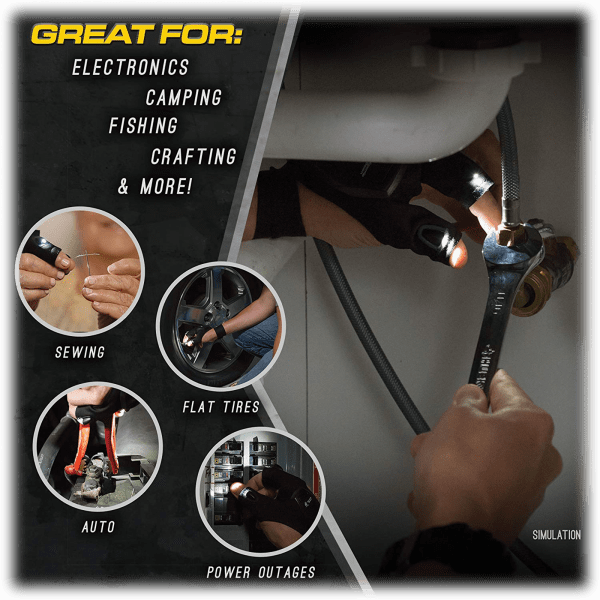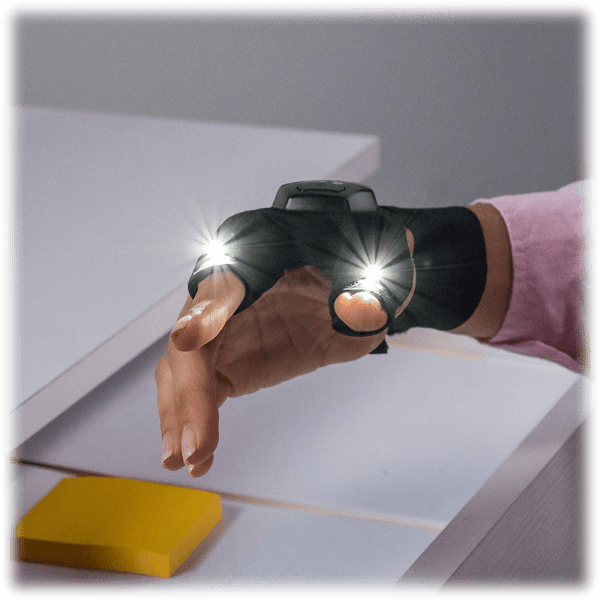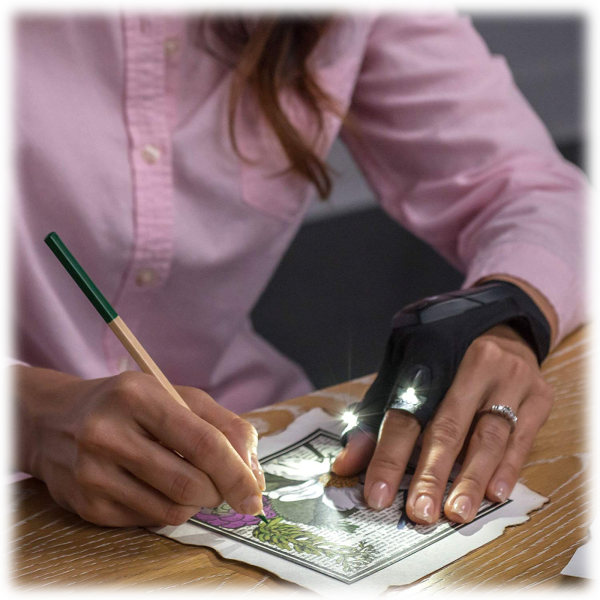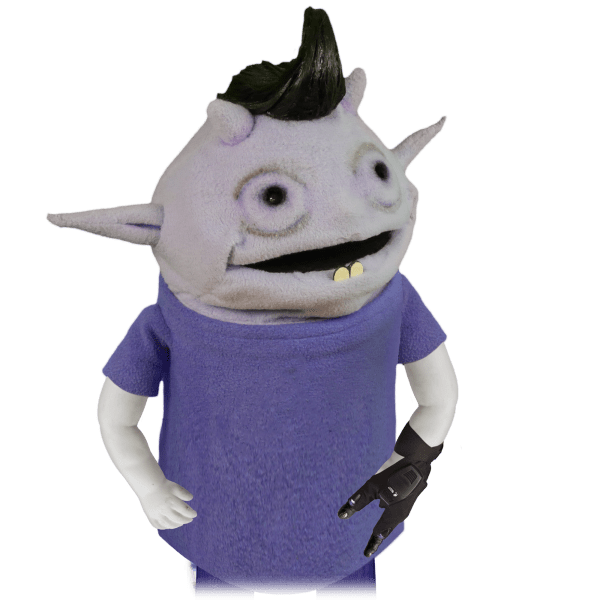 2-for-Tuesday: Atomic Beam Flashlight Gloves
2 "gloves."
Each glove has 2 lights, so 4 lights total.
At $6, that comes out to $1.50 per light.
Now if only we had lumen-count to break it down by the cost/lumen.
Each one takes 2 AAA batteries (not included).
Model: 11753. We've been staring at this number for nearly 5 minutes now, unable to think of a joke. It has… BROKEN US!
see more product specs
Truly Illuminating
Has this ever happened to you:
You're working on a little home improvement job, and you tell your Flashlight Technician, "Hey, would you shine the light over here?" To which he says, "It is dark in this workspace, hence your requiring of my services, and therefore you cannot use such locationally undiscerning phrases as 'over here.' In fact, to do so violates the Flashlight Technician Contract."
And next thing you know, you're in front of the Flashlight Technician Board of Oversight, arguing that you don't deserve the hefty $459 fine you were given for the above-described "violation." But once you've made your case, the Board members merely shake their heads at you so hard that the room grows cloudy with the powder that's come off their ornate antique wigs. And then everyone in the crowd starts chanting, "To the pit! To the pit!" So you're dragged to the edge of the pit, cast in, and forced to fight Glendor, a creature who is half Flashlight Technician and half wolf. Only, when you beat him using a series of subtly ingenious moves, you find out that your reward is not the erasure of your fines. Rather, you are appointed Senior Overseer to the Flashlight Technician Board of Oversight, a position you don't even want!
So?
No?
It hasn't happened to you?
Okay, what about this:
You're working on a home improvement project that requires a little bit of handy work and a little bit of light. Only, it's taking a lot longer than expected because you've got just one hand with which to do the actual work while the other holds the flashlight. And you're starting to get annoyed, but you don't want to pull in someone else for something that should be simple.
Fine, you're right. This one is more relatable than the first.
The point being: if you're struggling with some issues of illumination–namely, if you need your hands free while working somewhere dark–maybe get a 2-pack of these cool light-up future-pants for your fingers!
(C'mon, don't they look sorta like overalls for your hands?)