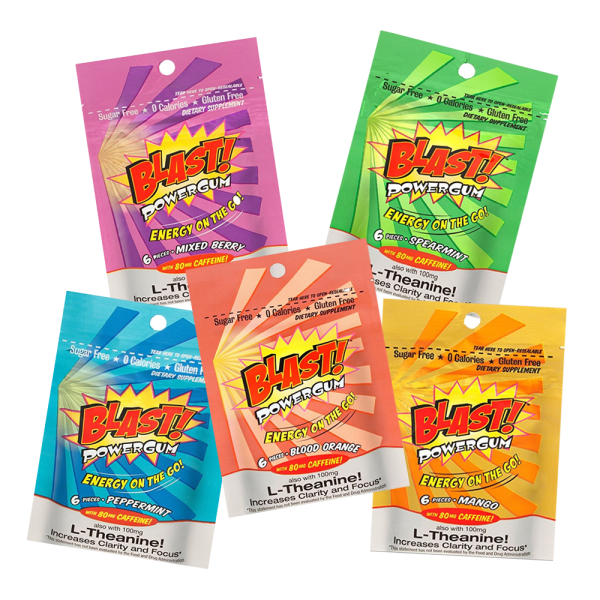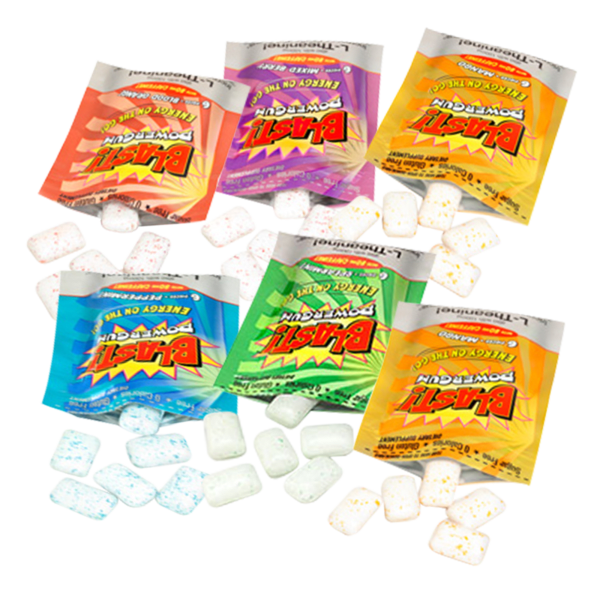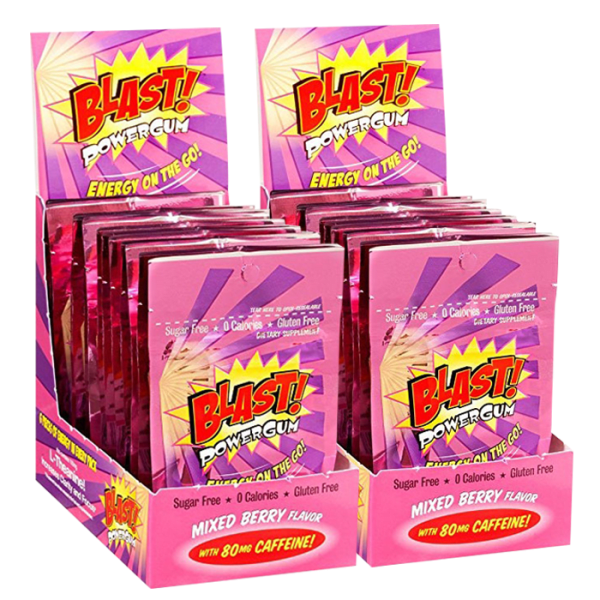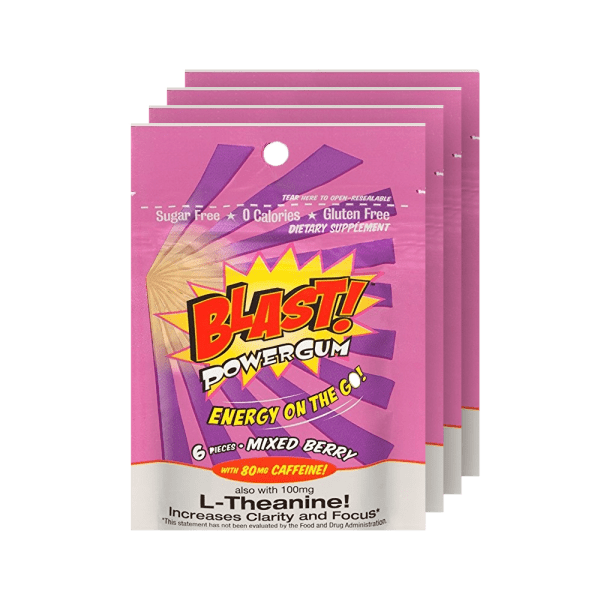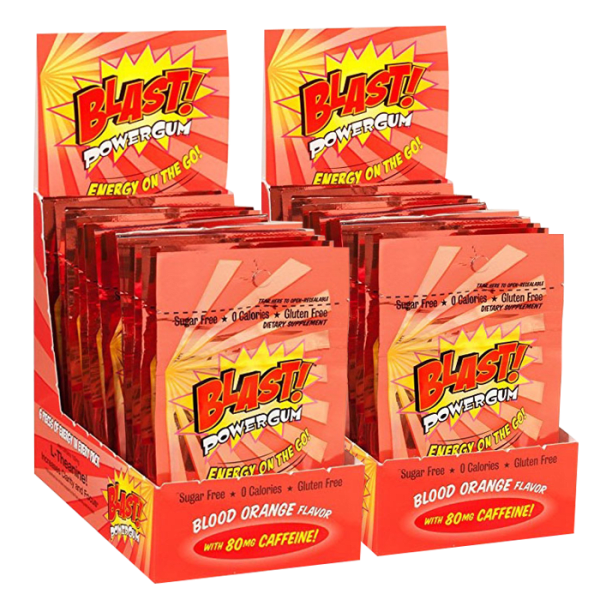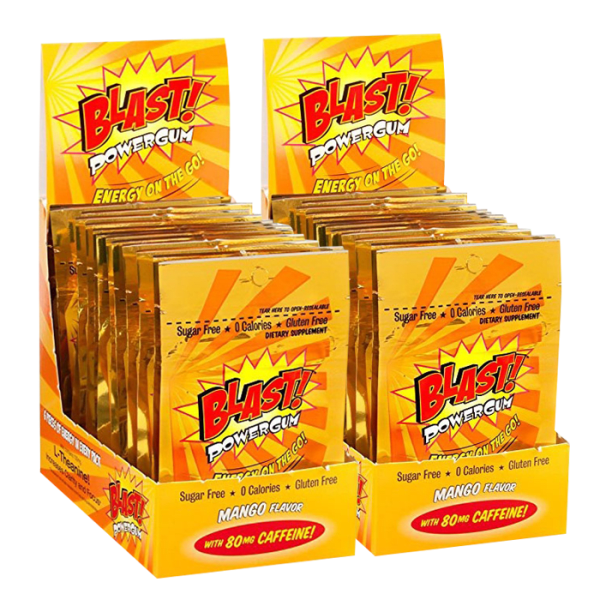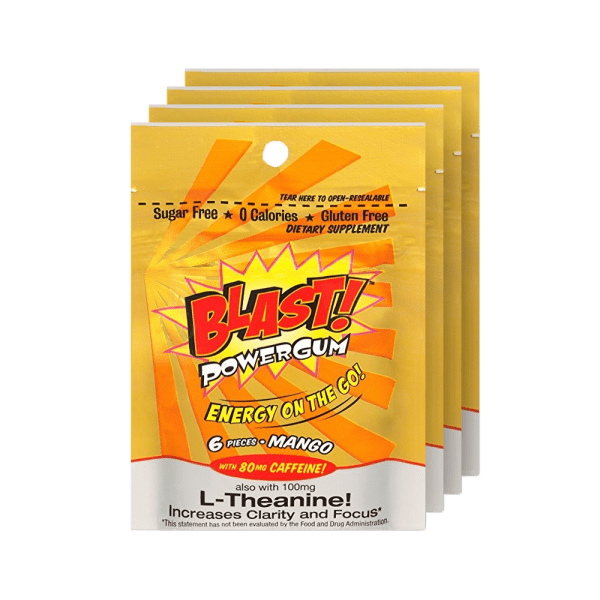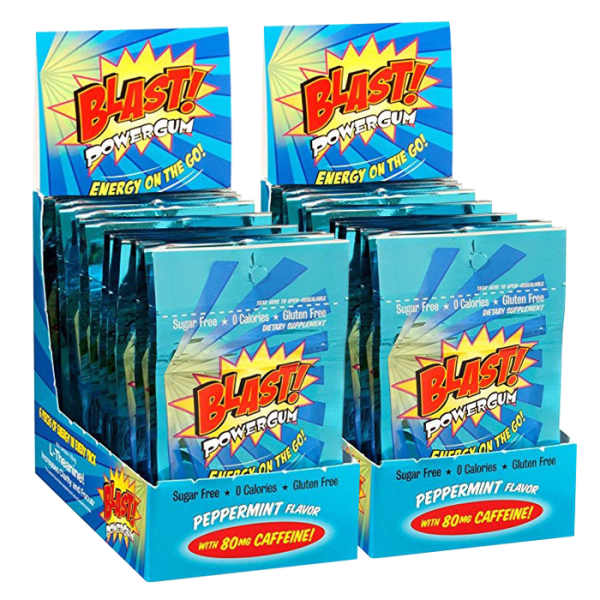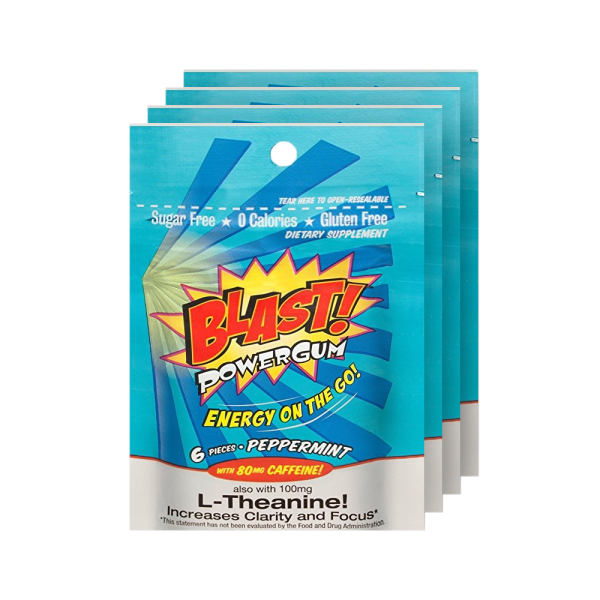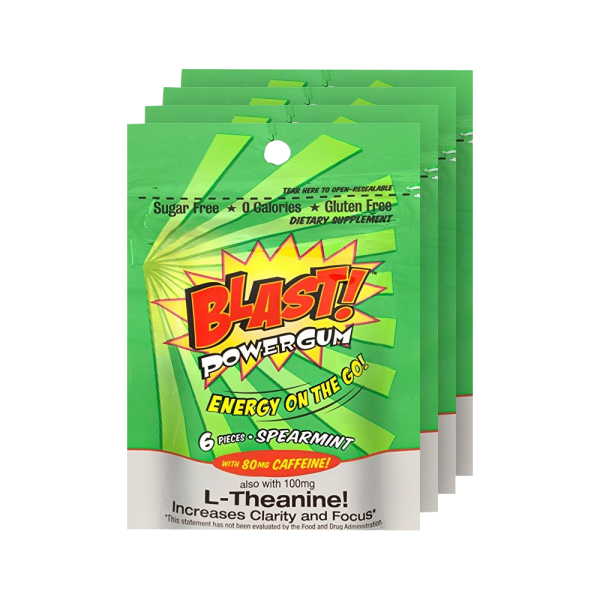 144 Pieces of Caffeinated Power Gum
Each piece has 80mg of caffeine plus 100 mg of L-theanine
That's the same amount of caffeine as an 8.4oz can of Red Bull
Ruminate on that, literally
0 calories – no need for extra vigorous chewing to maintain your physique like you have to do with higher-calorie gums, or pork gristle
Model: 612CTBPG which stands for "612CTBPGum"
see more product specs
More Powerful Than a Chew Chew
There's no pep in your step! You're behind in your grind! There's no verve to your oeuvre! Are you kin to the mythological Chimera? Because half of you is a-lyin' and the other half is a-draggin'.
You need Blast! Powergum energy on the go! Blast! is the only chewing gum that's also an exclamation! Oh, wait, we forgot about Hubba-Bubba. OK, the only caffeinated gum that's also an exclamation.
Blast! It's got the invigorating power of caffeine and L-theanine in every piece! And every piece is gum. You know, for chewing. Because sometimes a body just needs a little extra energy, but finds itself in circumstances where eating or drinking is inconvenient, or even prohibited!
Like, it's fine to guzzle coffee in a meeting at work. But it's frowned on in church. Or an art museum. Which is almost not fair, because name an experience more snooze-inducing than church or an art museum; you can't.
But while cracking a Mello Yello in either of those places will get you ejected, it's fine to chew gum in both. Maybe not "fine." It's uncouth, but not expressly forbidden by any authority with the power to enforce its rules. Like wearing a ballcap in a restaurant, or clipping your nails in public.
It will definitely get you some dirty looks, though, from scandalized oldsters with better manners than yours. Looks that say what kind of ill-mannered oaf masticates away like a barnyard animal in such a place as this?
Their withering glares will hurt your feelings a little. But actually, you're doing them a favor. Because if you hadn't popped a stick of Blast!, you'd be snoring instead. And they'd give you the same judgey stinkeye for that. But you wouldn't be awake to meet their gaze and be shamed. So really, this is better for them too.