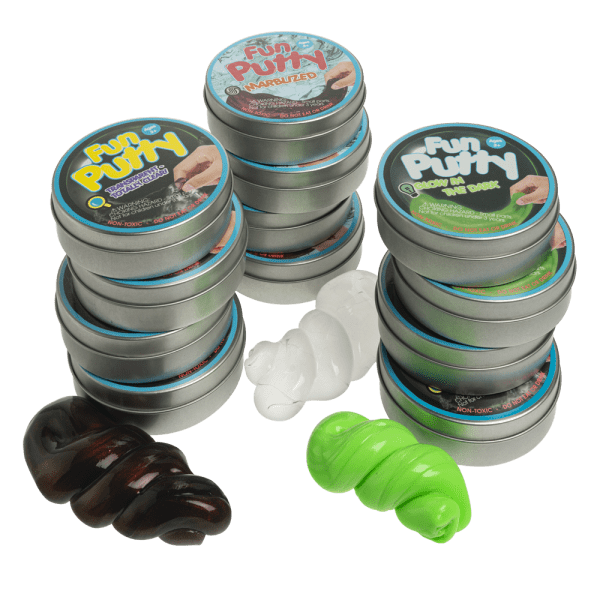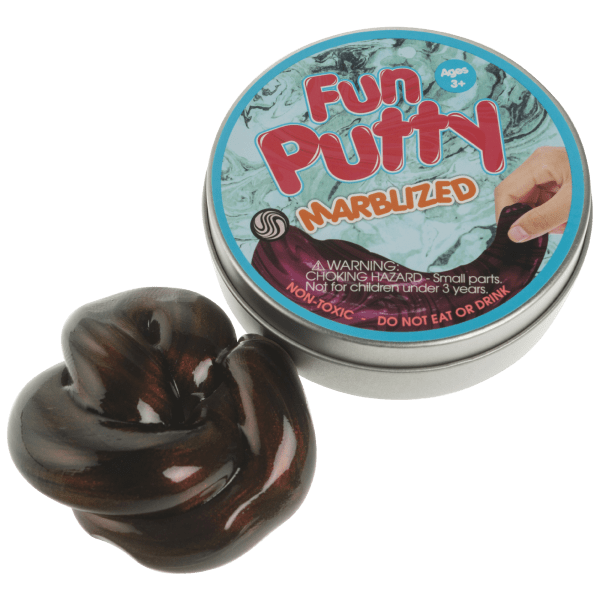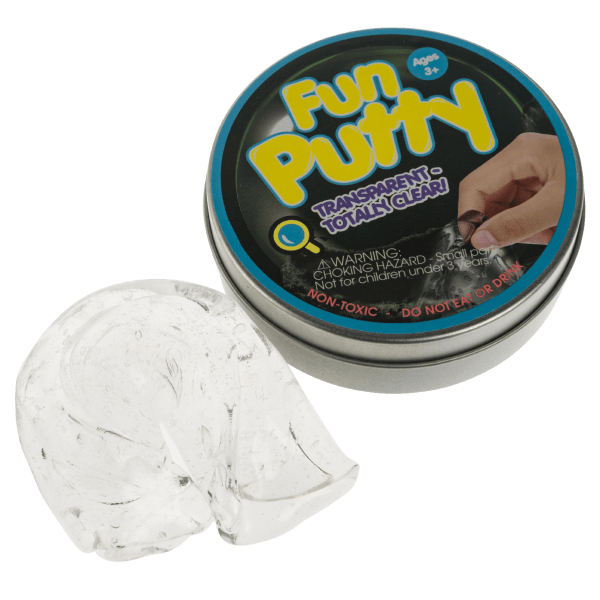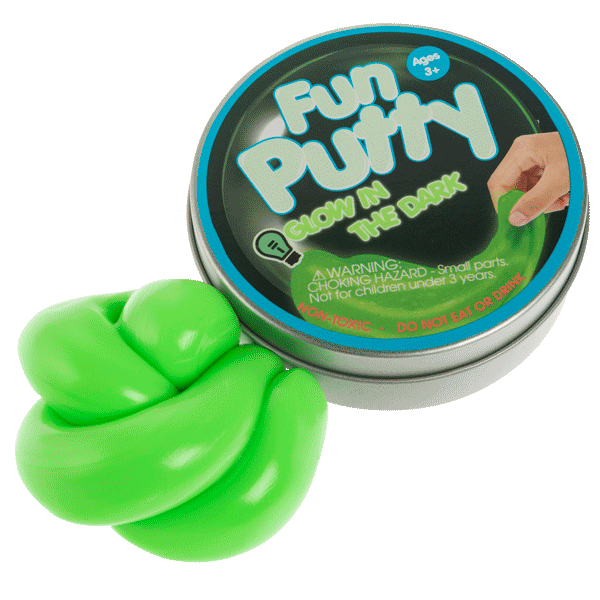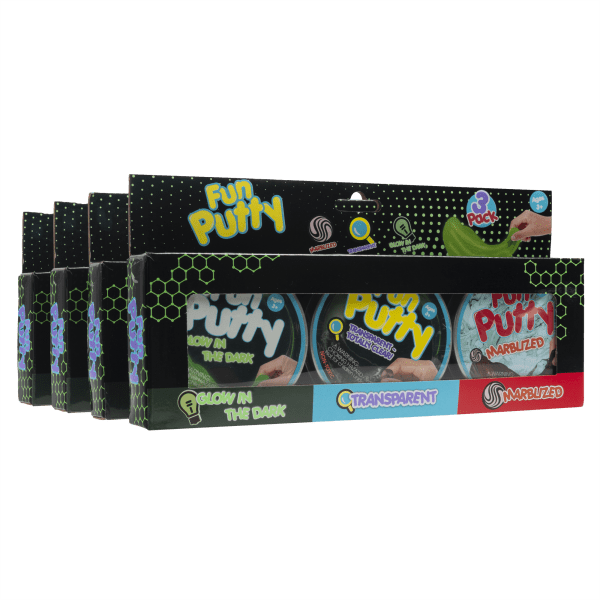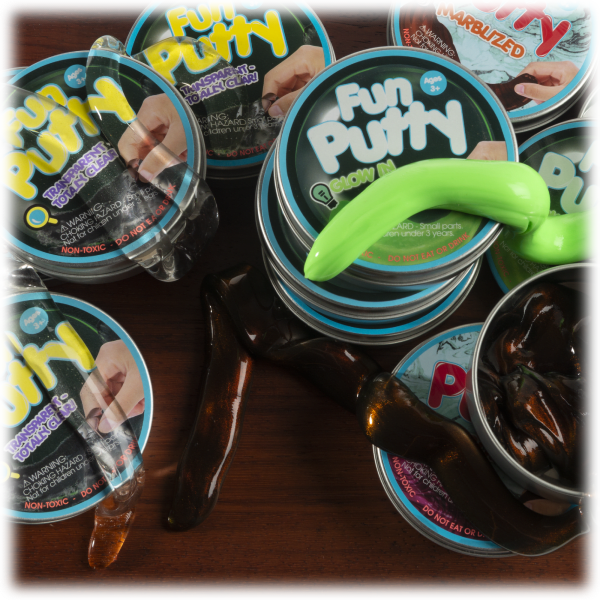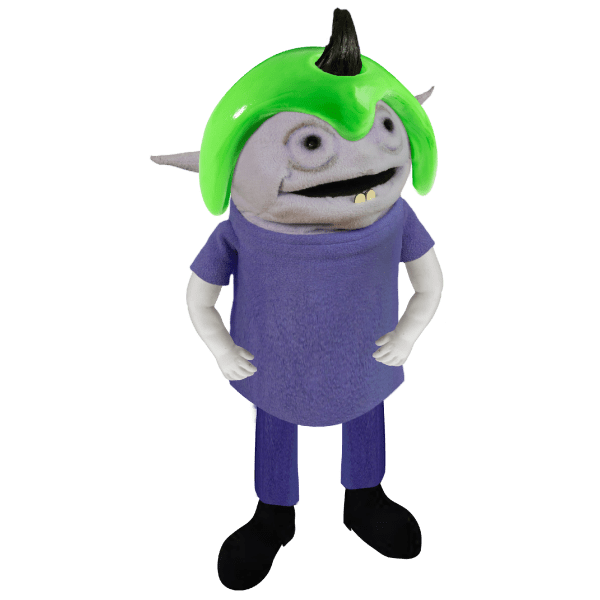 12-Pack: Fun Putty Assorted 1.8oz Tins
4 packs of clear putty, 4 packs of marbleized putty, 4 packs of glow-in-the-dark putty
Gross but in a fun way
Good for kids and adults who want to feel like kids
Model: AW-TKPT3PKS2, because this is the putty you've Always Wanted
see more product specs
We Double Dare You To Buy This
The other day there were a number nostalgic Tweets about the classic Pizza Hut dining experience. Apparently, the youth of today were unaware that Pizza Hut was an actual restaurant with seating and wait staff and a killer salad bar. This, of course, led those born in the late 80s and early 90s into a nostalgic reverie.
(And you know what? That's fine. 1990 was thirty years ago. If you're someone who rolls your eyes at people being nostalgic for 90s culture, then you better not have spent those same 90s driving around with your car radio tuned forever to the local classic rock station, because those songs you love from the 60s? They were as old then as Nirvana is now.)
But to my mind, as someone who spent the bulk of his youth and adolescence in the 90s, Pizza Hut is not the first that comes to mind when I think of that period of my life.
It's slime.
Slime was ever-present in my young TV-watching experience. It truly was the golden age of goop, and not the Paltrownian kind. In cartoons, in children's game shows–every where I turned there was some poor soul being doused in semi-translucent sludge, a disgusting substance that existed in a terrifying between-place, not quite liquid, not quit solid, not quite right.
But also not quite wrong either. You know what I mean. When you turned on an episode of Double Dare (which yes, I know, came out in 1986, but went all the way through the 90s) and you watched as the slime began to rain down on some kid, you'd notice something: the expression on their face would be one of mostly disgust, but tinged ever so slightly with delight. And so too did you, the viewer, feel a strange mix of pity and jealousy as you watched. Because the the truth is, gross as it looked, you secretly wanted some slime to call your own.
And now, it can be yours! Okay, fine, it's putty. But it's slime-like for sure. And you get a bunch of it: 4 packs of clear, 4 packs of marbleized, and 4 packs of glow-in-the-dark.
So get some and relive your youth. Or, give it to your kids and teach them how you kept yourself entertained in the olden times.