When *faced* with a problem...
38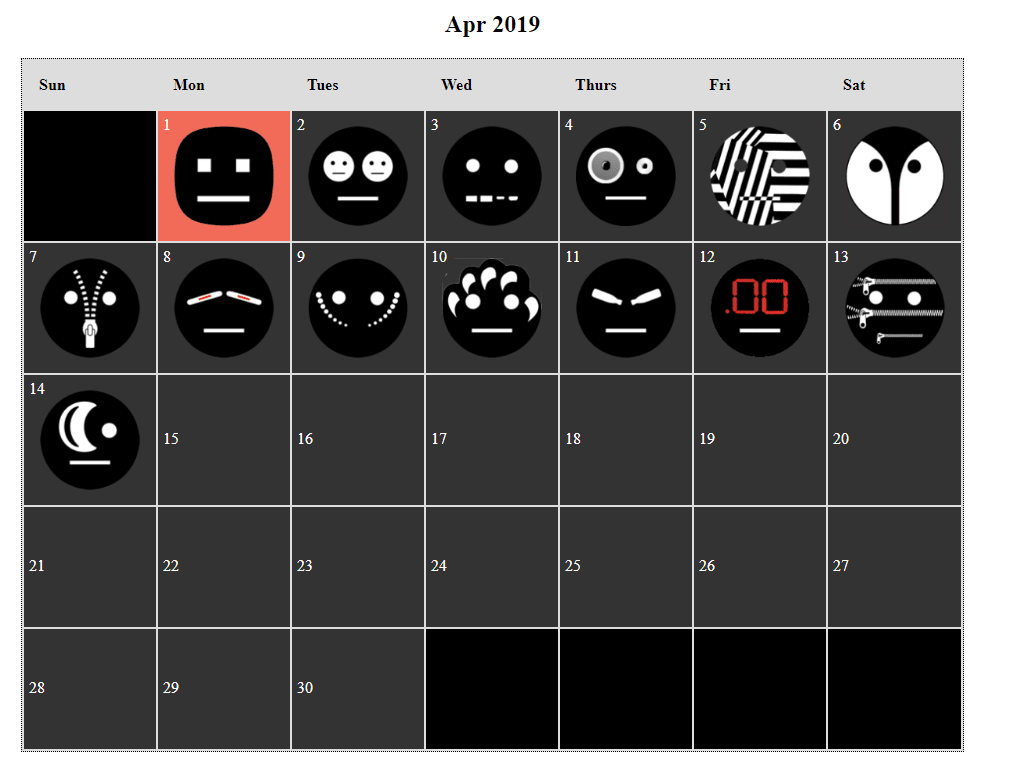 This will not show your personal calendar, but it will show an overall calendar of the click faces.
Hover over a face to see an image and title bar of what was sold that day. Click the face to go there.
Mehrathons are shown with a red background, and only use a single clickface (sorry).
Updated automatically the day after the sale.
https://mehstalker.com/facecalendar.php
May not be in it's final form (I might add filtering etc), this was a quick thing thrown together.