Upcycled And Regifted: our awesome gift from @djslack
Moose
posted some pics
said
64
It is (was) our birthday! We're in the business of sending stuff to people, but every now and then one of you surprises us with something in return.
Last Friday, @djslack tracked us down and stopped by our office to give us something we had sent to him years before.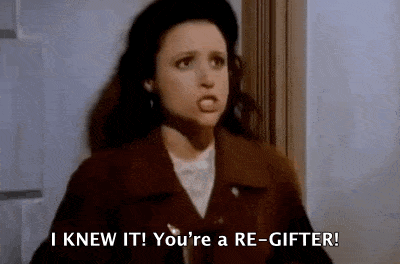 It was a combo Marlboro sign/clock/menu board, the kind you see in gas stations that haven't dusted their counters in 30 years.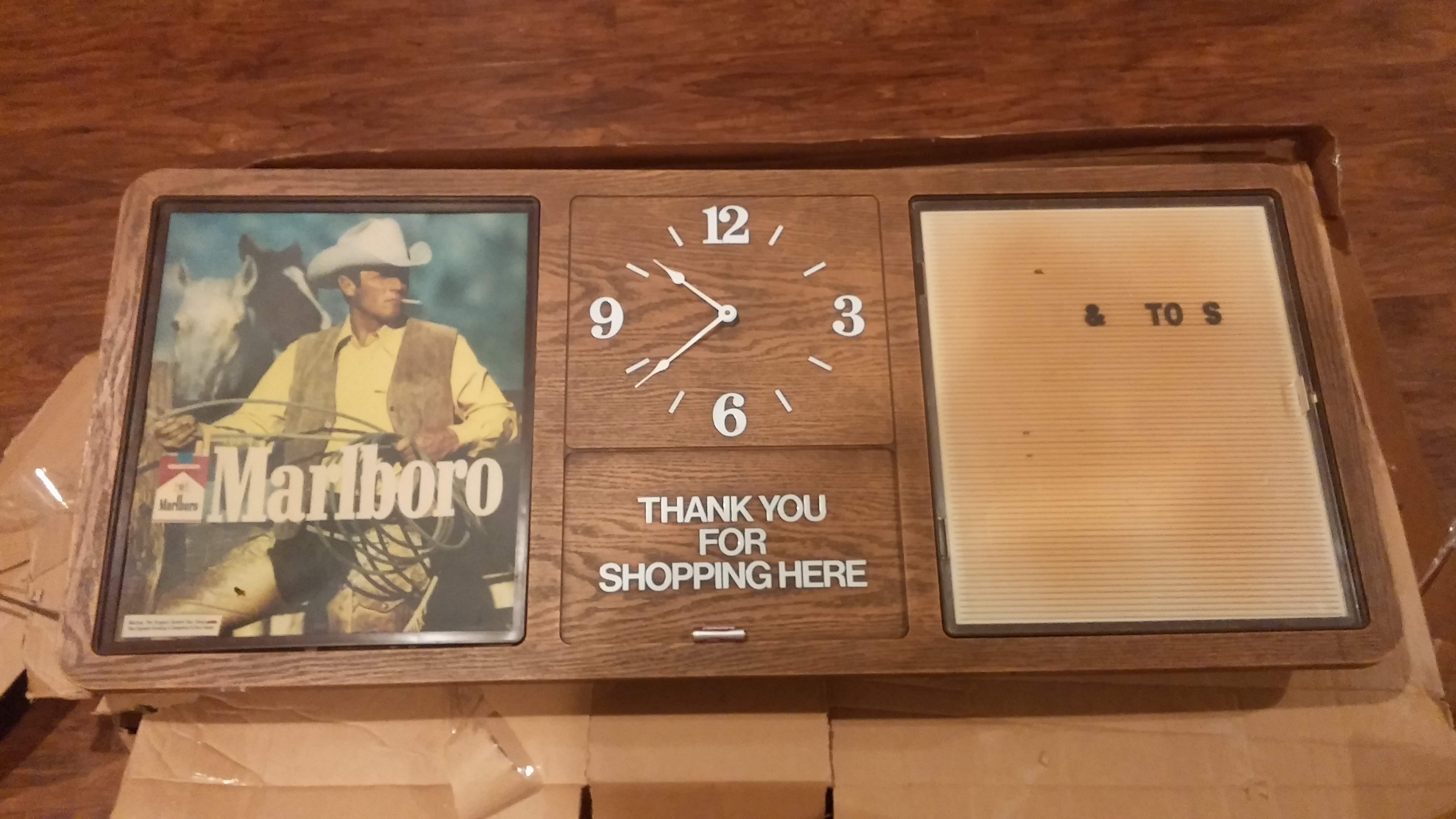 Well, almost, anyway. That picture is the "before."
Back in 2015 I received a Marlboro sign as part of a Fuku, and I saw it as an unspoken commission for a piece of art.
I began bugging Matthew for a favor, and he cheerfully came through for me. I then procrastinated, moved, thought about it, and finally worked on this art piece. About a month ago I said I would get the sign done and deliver it to Meh HQ for their birthday. I took Friday the 6th off as a good day to deliver, so I had a hard deadline to make.
True to a good procrastinator's form, about a week ago I really started working on it. I did a little bit over the past week, and then it really required an epic all nighter to get it done. (There's no minute like the last minute).
And here is the "after":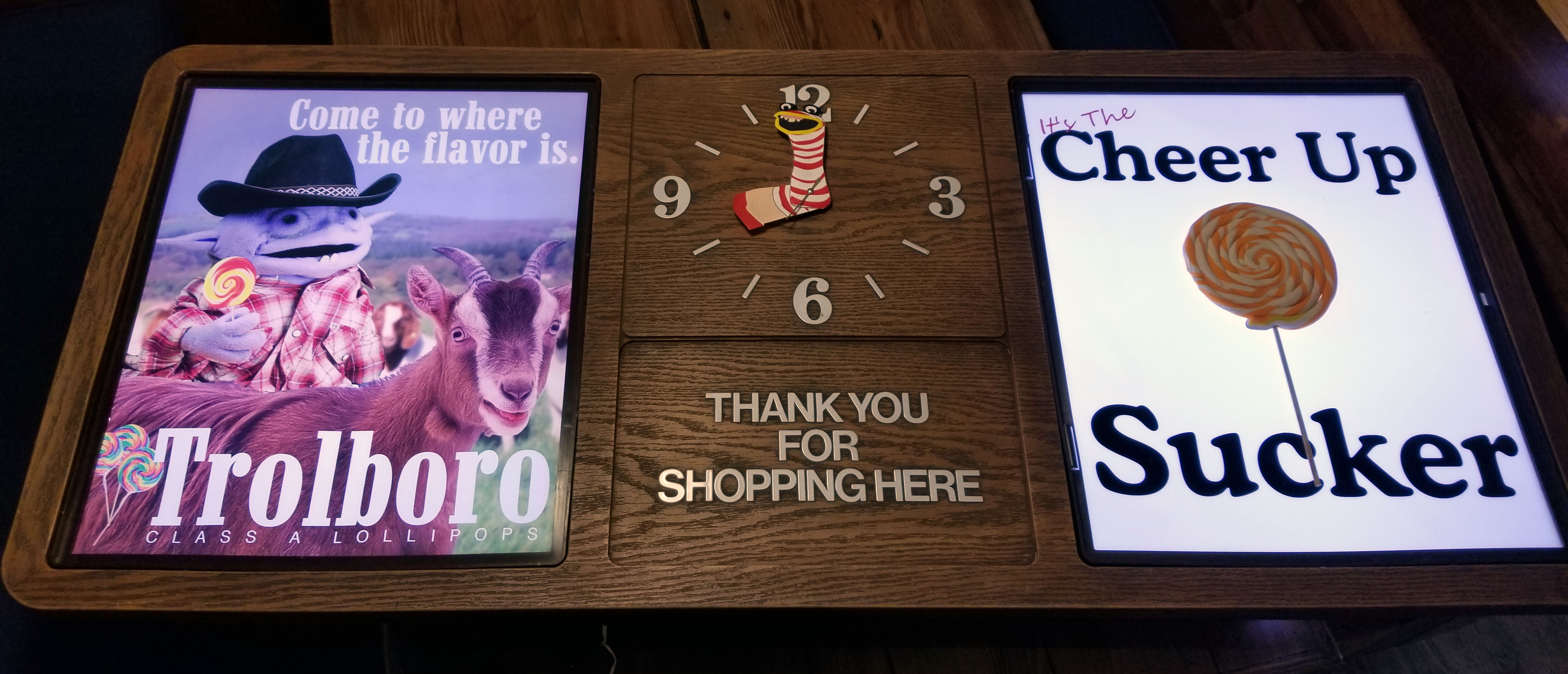 It is simply amazing. The more you look at it, the more little details you notice, like the little Glen arms serving as the new clock hands, and the molded Cheer Up Sucker, softly glowing from the backlighting. Definitely a great addition to our office, and a nice reminder about how cool and dedicated our community is.
Now to find more trash art materials to send him…