TALES OF THE DARK GOAT O' PENN'S WOODS, NIGHT TWENTY FOUR
7
MIDNIGHT!
(OK, tomorrow I'm going to sit down and work the rest out in advance.)
---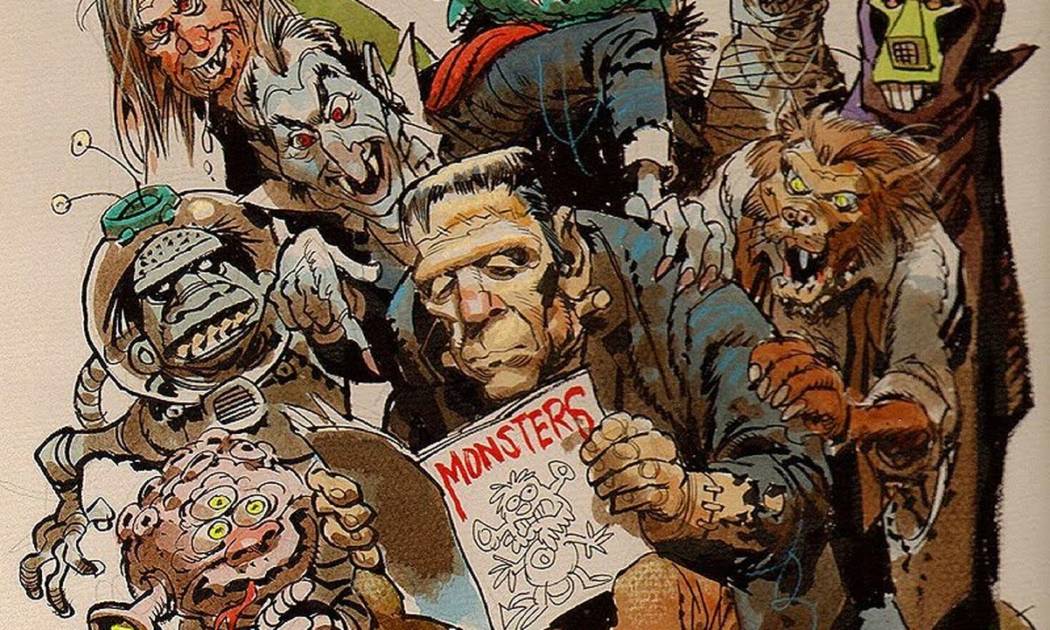 Jack Davis
Man, talk about sorely missed!
---
So, for some reason I was thinking of sneaking in some Robert Bloch by linking to some out-of-copyright Robert Bloch story in Weird Tales, but when I started trying to find one I realized that I never really cared that much for Robert Bloch. His stories were kind of comic-twist things, which never really worked for me. Also it turns out the issues of Weird Tales that have the Blochs I remember have all been redacted or whatever. So here is a PDF of an available issue with a selection of stuff. Look, they have Clark Ashton Smith!
Farnsworth Wright, editor
Weird Tales
Volume 25, Issue 1 : January 1935
Paul Ernst • Rulers of the Future [Part 1 of 3]
Laurence J. Cahill • Charon
Seabury Quinn • Hands of the Dead [Jules de Grandin]
Bassett Morgan • Black Bagheela
Arlton Eadie • The Trail of the Cloven Hoof [Part 7 of 7]
Clark Ashton Smith • The Dark Eidolon [Zothique]
Robert Bloch • The Feast in the Abbey
Wallace J. Knapp • The Shattered Timbrel
Charles Henry Mackintosh • Death in Twenty Minutes
G. Appleby Terrill • The Supreme Witch
A. Leslie • Color
Edgar Daniel Kramer • Wharf Watchman
(Cover art by Margaret Brundage)
https://www.pulpmags.org/collections/pdf/wei19350100.pdf
---