TALES OF THE DARK GOAT O' PENN'S WOODS, NIGHT THREE
8
MIDNIGHT!
(I know it's early, I stuffed myself at a raw bar and I'm fading fast)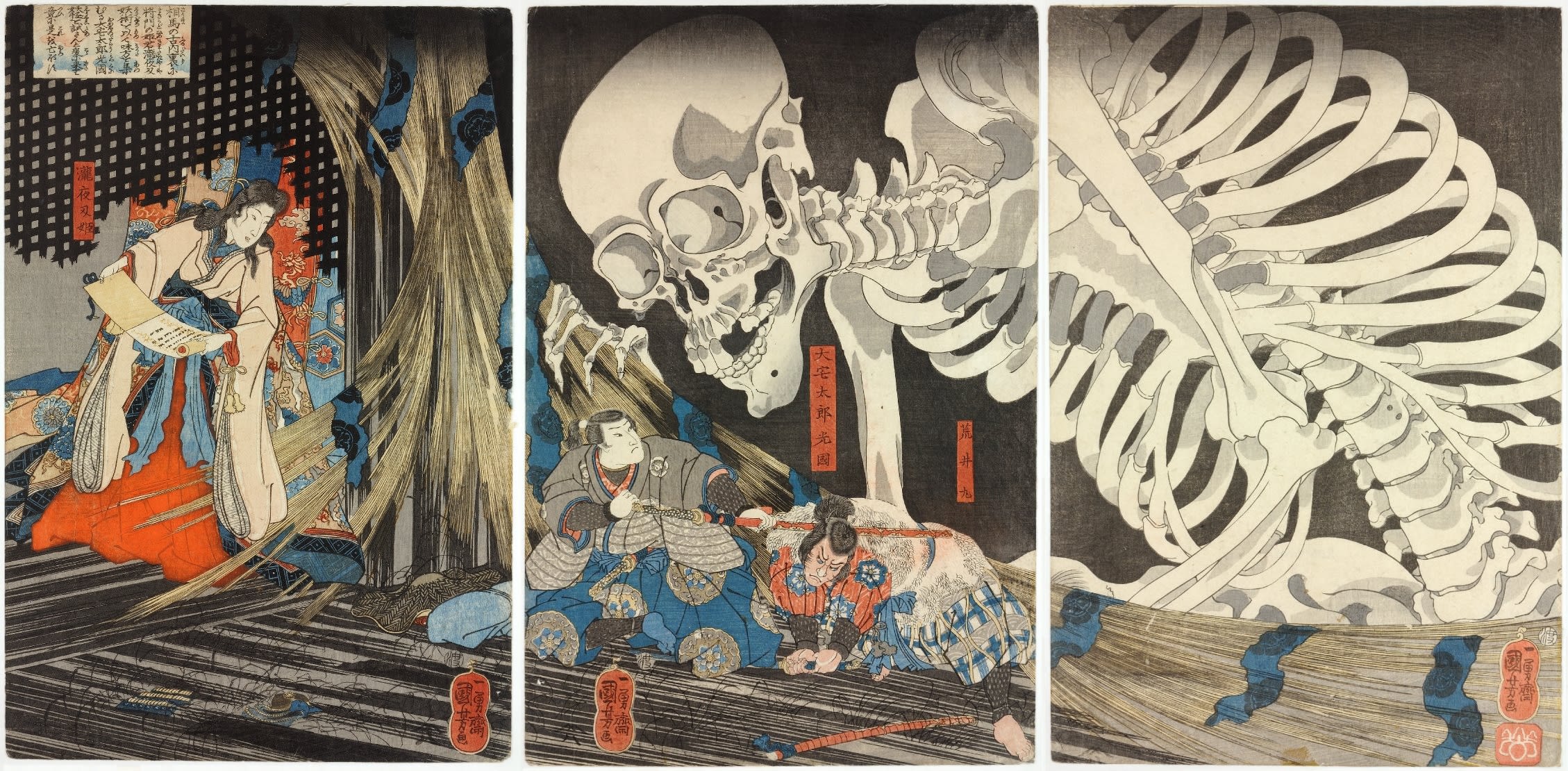 Lafcadio Hearn's life was a story in itself, but more melodrama then horror so never mind. His fame as an explicator of Japanese culture seems to've pretty much vanished circa WWII, but I still find his stuff interesting, though a little prolix as is typical of his era. Anyhoo in 1903 he collected and published a selection of Kwaidan, i.e. weird tales, which is an interesting subset of Japanese folklore (there are many other variations of these tales). This particular publication is courtesy of Google's scanned-books library, which has a number of interesting things (though I'm not crazy about the format):
Lafcadio Hearn
Kwaidan: Stories and Studies of Strange Things
https://books.google.com/books/about/Kwaidan.html?id=0L4OAAAAIAAJ&printsec=frontcover&source=kp_read_button#v=onepage&q&f=false
In this case the art is by one of my two favorite Japanese woodblock artists, Utagawa Kuniyoshi, all of whose haunting work is worth seeing.
salt air lupo italian kitchen jam bistro bluecoast