Show meh the love – February video event {CLOSED}
JonT
posted some pics
said
13
It's February and that means love is in the air and/or you're tired of hearing about how love is in the air.
I'm here to let you in on a little secret…beneath our gruff, prickly, greasy, perpetually damp exteriors we crave love just like everyone else.
So for just a few days let's all put aside our apathy and embrace our romantic sides (in a totally appropriate way ಠ_ಠ).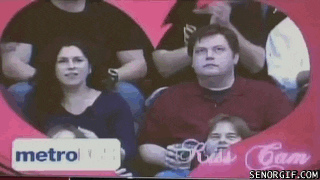 Show us the love. Post a webcam video of you showing us your affection in whatever way you please.
The rules are:
1. Keep it to 7 seconds and under
2. Keep your pants on
3. Include yourself blowing a kiss to the camera in your video
We're going to be using these videos for something so make sure you're okay with looking stupid on a mildly successful-ish ecommerce site.
Post your video on YouTube so they embed properly and we can download them. If you don't know how check this out.
So what's in it for you?
We want to reward people for participating in the community so we're trying out something new: SUPER SWEET temporary FORUM BADGES!
Everyone that posts a video will be rewarded with a brand new forum badge that'll be displayed until the end of February. The badge is still being designed and implemented but should start to show up for those that participated by next week.
These event badges will override every badge besides the scapegoat (sorry @Barney) but they'll only last until the end of the month. Think of them as super exclusive collector's editions if that makes you feel better.
In addition to the badge, the top two videos with the most stars and one staff choice will get another prize! They're probably going to be terrible but it's something!
To get things rolling here's my terrible and awkwardly silent submission: