Project Precipice Week 4: a breakfast octopus prequel
27
week 1 how's it going
week 2 say hello to inlo
week 3 strategery and defiance
week 4 a breakfast octopus prequel
week 5 brainstorming with bezos
---
This week, a departure from progress reports to share a previously untold story, a prequel, if you will, to the breakfast octopus story that I had shared for this article from 8 years ago:
Scene: It's March, 2006 —16 years ago. I'm 34 years old. About a year and a half after launching Woot. A few weeks prior, I took a phone call. "It's Mike from Seattle," my assistant had relayed. Mike said word was getting around about Woot and he was a big fan. A few of his colleagues were enjoying it at his office. He worked at Amazon. They wanted to meet me.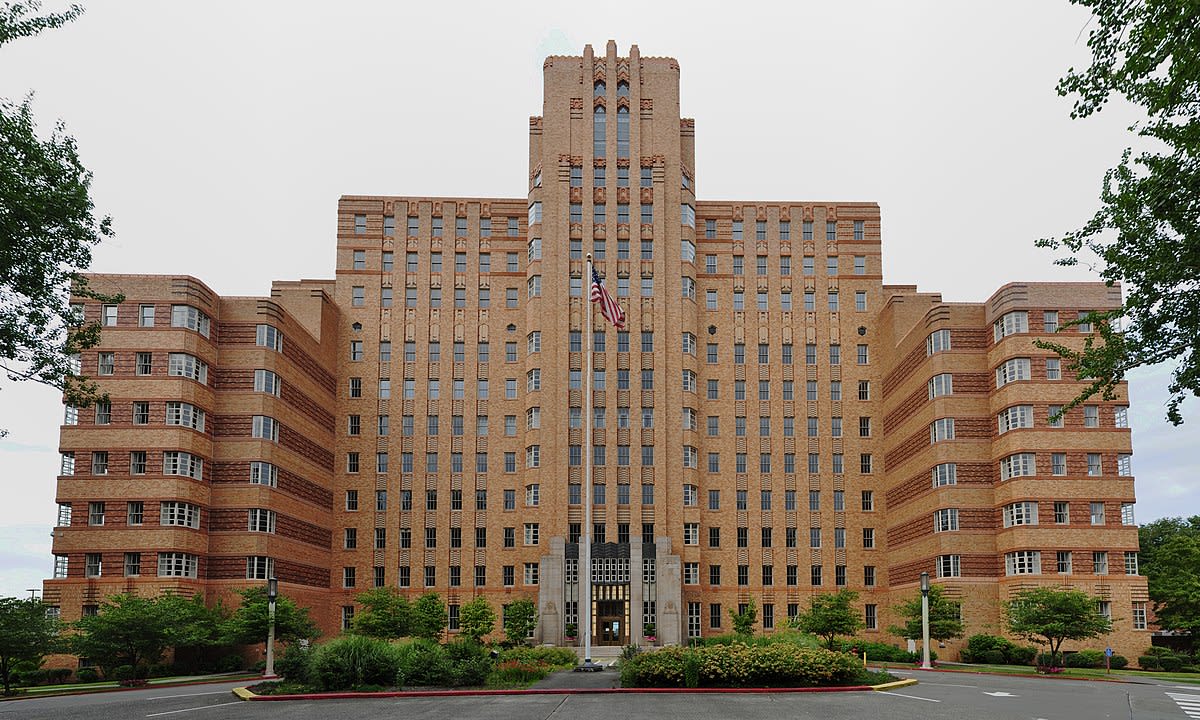 My taxi (remember those) pulled up into the parking lot and I get out to this view. Amazon's early PacMed HQ on Beacon Hill. I can still feel the intimidation competing with my general feeling of excitement. You can't help but gaze up at those top center windows and wonder who is looking out at you. No-no, I thought. Look down and walk normal.
Now 2006 was long after the dot-com bust and even well into the Web 2.0 era. Amazon had survived but it wasn't today's Amazon. They were not infallible or even yet entirely dominant in ecommerce.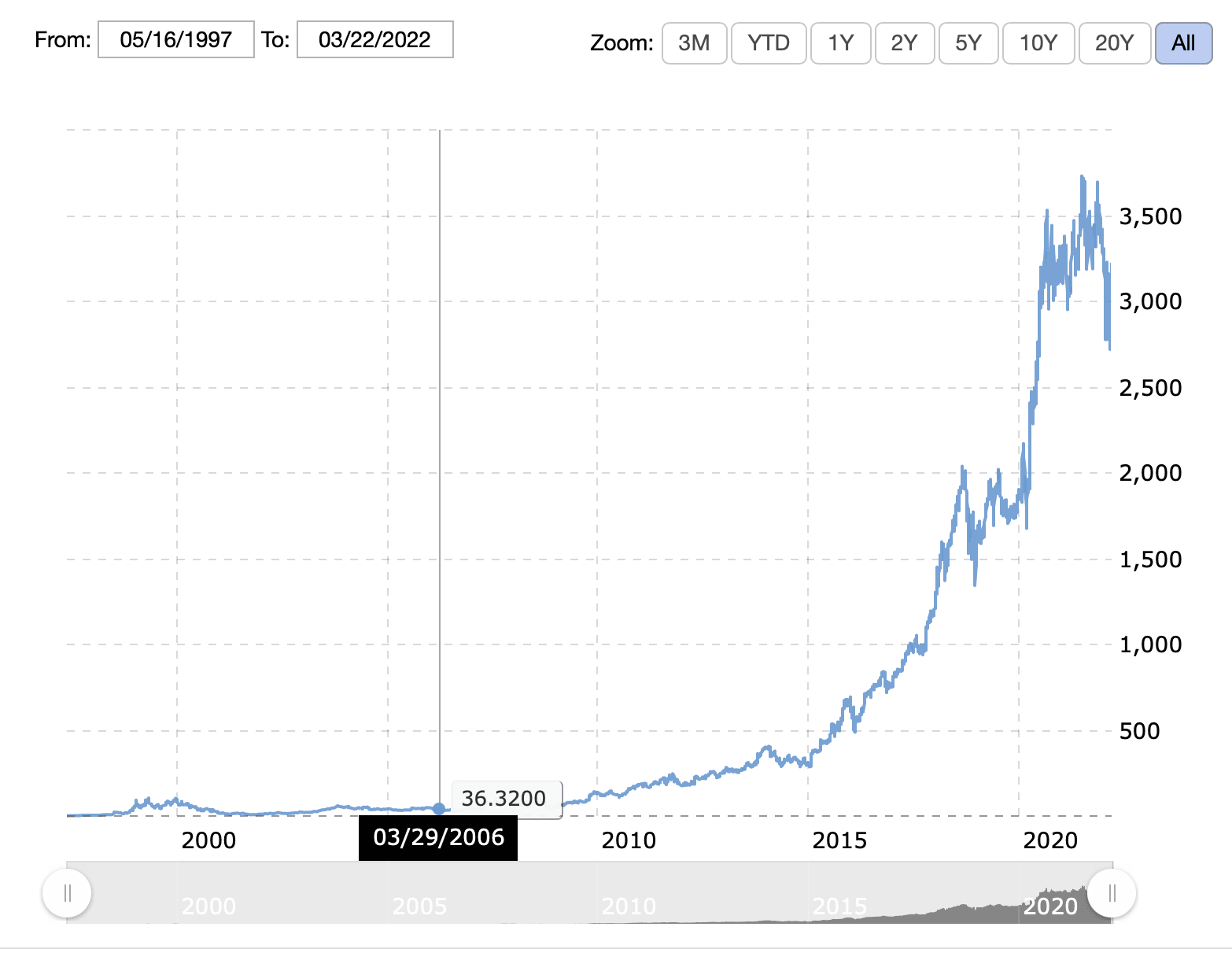 That point on their graph seems absurdly low by today's valuation, but that $36 share price still represented a $15 Billion company, about the same as meeting with Ford at the time (or much of the time since). So it was actually kind of a relief to walk in (and to the right) to a warm little curio-room of culture that served as a guest lobby. Lots of employee crafted signs and fun-looking dot-com memorabilia. A juxtaposed dot-com museum within an art deco industrial era HQ. Even when I spotted the Time Person of the Year plaque, I wasn't stressed. That was already a relic of the dot-com boom, 7 years prior.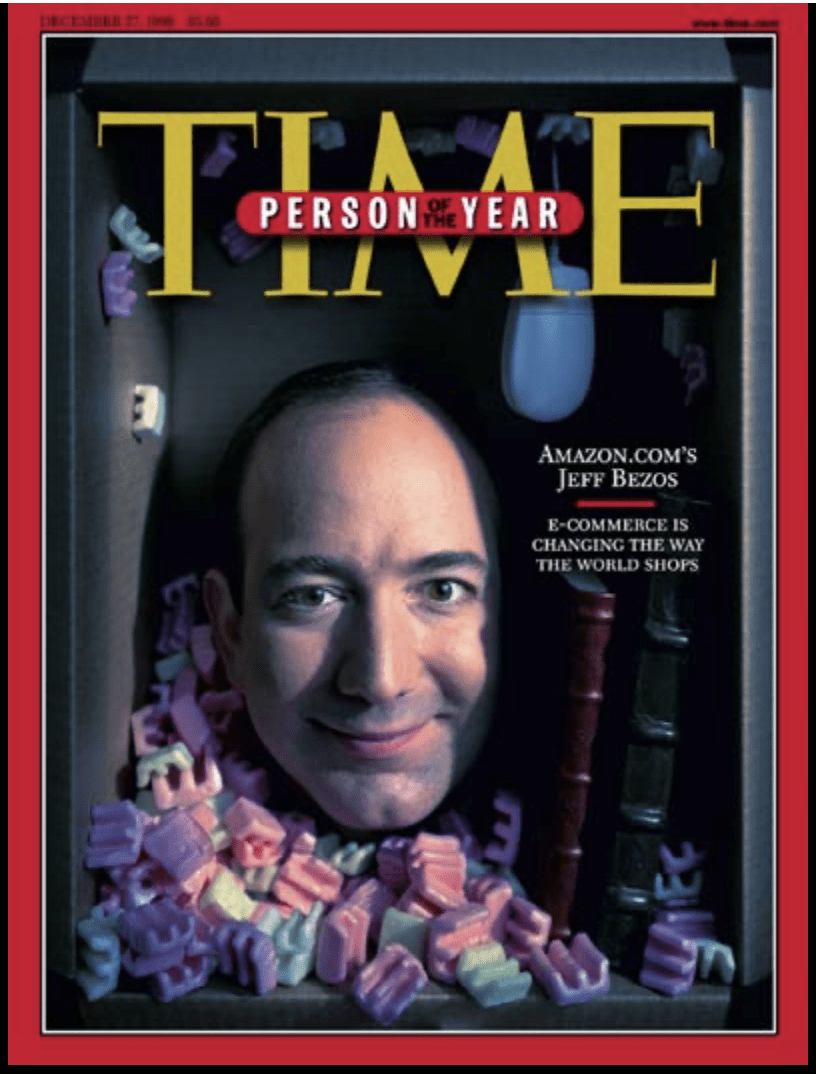 (plus it's just not a very intimidating photo!)
So, yes, I was to meet with Jeff Bezos for the first time. There were a few others who said hi and then I was led up to one of the top floors. A large empty conference room. I hooked up my laptop and pulled it up to slide one showing my childhood Apple II computer. Then I went through 15 slides trying to explain how @dave and @luke ran a blog and I was a wholesaler. How Woot came about, the press we'd received and the growth we'd experienced.
During my presentation they had pulled up the website and were reading the story of the day and even in the forums scrolling through all the F1RSST!!!1!! / "I stayed up for this?!?!" comments, alternating from snickers at those posts to a few questions on a couple of my slides. Then it was done. Surreal but simple. Everyone got up, shook hands, thanked me and started leaving.
Except for Jeff. He sat back down and motioned that I join him.
"That was great Matt. I love what you're doing with Woot," he started. I offered my comments of appreciation for the invite and some sarcasm I don't recall specifically managed to solicit a classic Bezos laugh. I was really pleased to just get through this experience smoothly, mostly avoiding eye contact and being cheery. And then, out of the blue he asked me a question that made me pause and really take a look at him in response.
What was the question?
Well. First I'll tell you my answer. Ok, well after 3 or 4 seconds of silence, it was "Uh… I… Um… Yes, I have actually thought about that."
The question surprised me then and went on to make me far more curious about Amazon and Jeff than I ever expected to be. I shared it with @dave —most of our team had no idea I took the meeting. Over the next few weeks, I offered up terms on which I'd accept a minority investment from Amazon and they agreed to become the only investor in Woot.
---
Next week I'll share what Jeff Bezo's question was and how it actually relates to an early idea we have for SideDeal.
Feel like making a guess? Fire away. Pretend you're Jeff Bezos in 2006 asking me a question so unique that I remember it word for word 16 years later.