November IRK Reveal
25
It's here, and OMG did I get pasta for Turkey Day?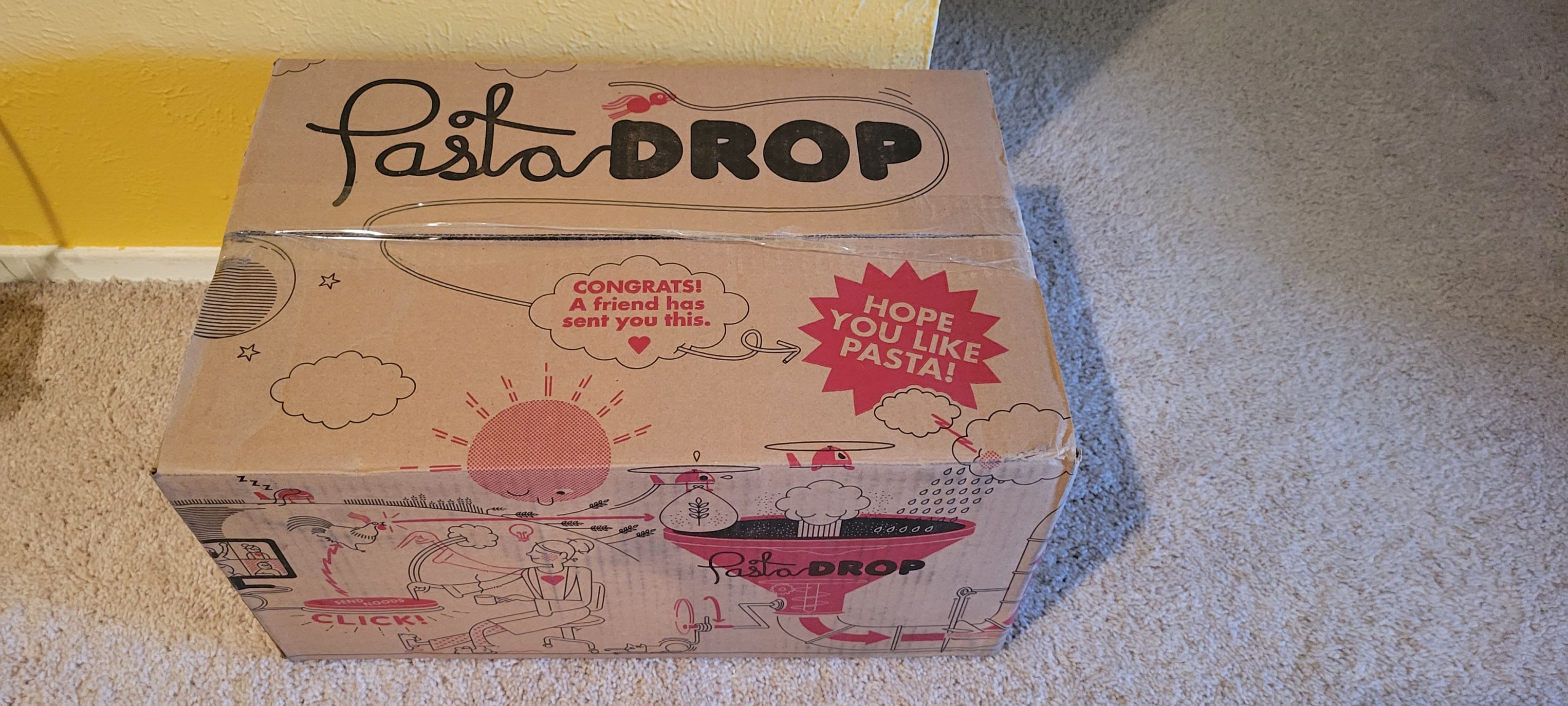 Nope, but it's still pretty good. I've been blessed several times by the Cuisinart fairy: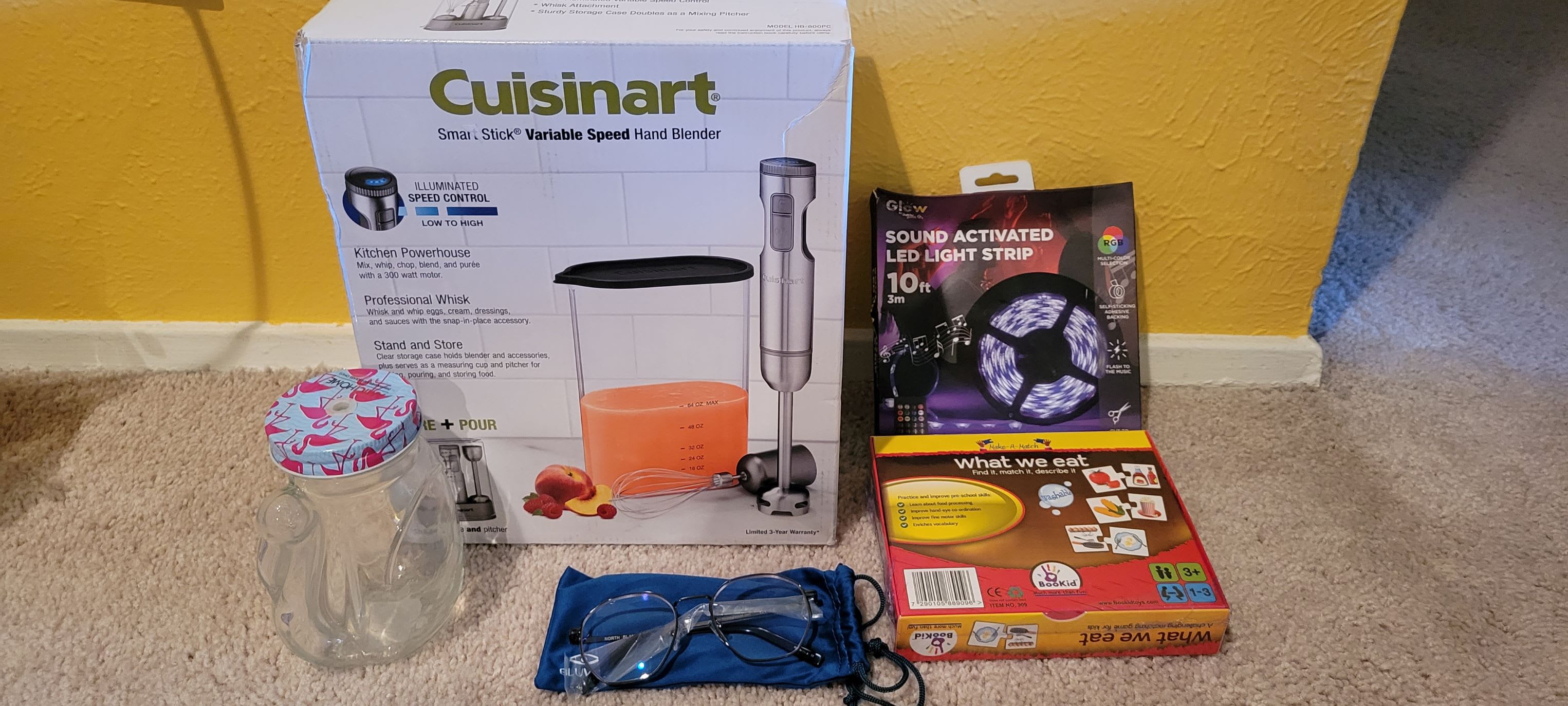 NIB Cuisinart hand blender
Kids card matching game
Sound activated light strip
Granny blue blocker glasses
Weird flamingo shaped jar
Not pictured, royal blue IRK bag and Black Friday coupon.
I will give thanks that this IRK was not a turkey!