Mystery IRK
2
I've already received my zero-day IRK and Birthday IRK several days ago.(Happy birthday, Meh!)
But look what I got on my doorstep today:
Red IRK bag
Pink Claws (sadly a bit small for adults and too big for the kids)
2x Meh toothbrushes (violet and pink)
Little monsters socks
Vivo mineral clay mask
It does not match any of the tracks in my orders.
Could this IRK be from the scavenger hunt thread?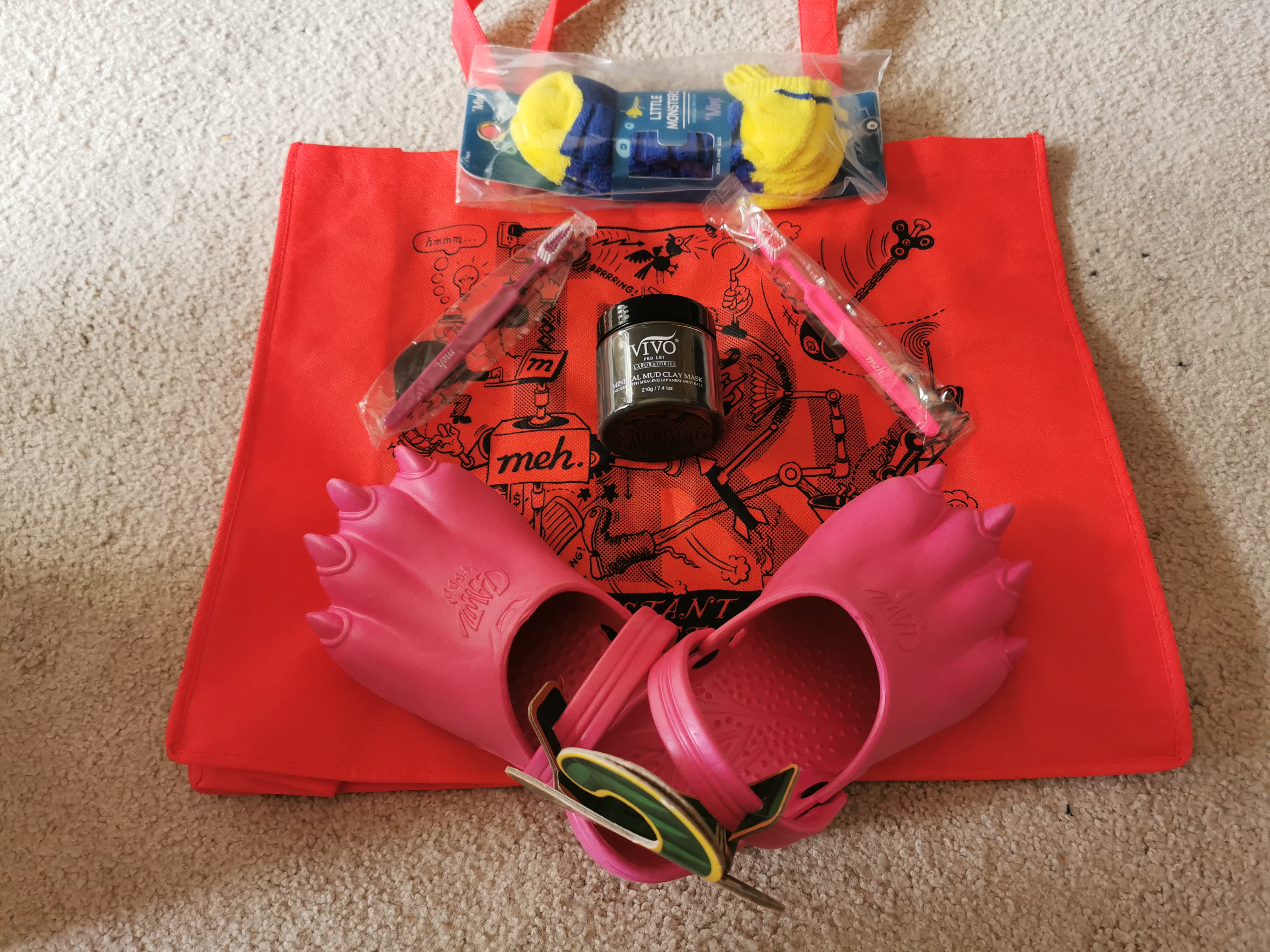 They gave some out for the AMAs.

0

Oh, I see what has happened.
My whole IRK queue got shifted.

The tan IRK I thought was zero-day was actually from June.
And the second tan IRK is the real zero-day.
And this IRK isthe Meh birthday IRK. But it's from sidedeal (we're there any Irks on meh.com?) so it's not in Meh orders.

Case solved.

4

The common content at the moment centers on mud mask, mehworthy chargers, The Bag, kidsox, and Claws. Both of mine had bag, sox and mud mask. The sox will go to the partner's grandkids, the bags will replace some worn out grocery sacks, and the claws… Damned if I know who will end up with those.

0