Late November Mehrathon Irk Reveal
11
Wow, pretty soon these things will just teleport to my door after ordering. Let's get to it: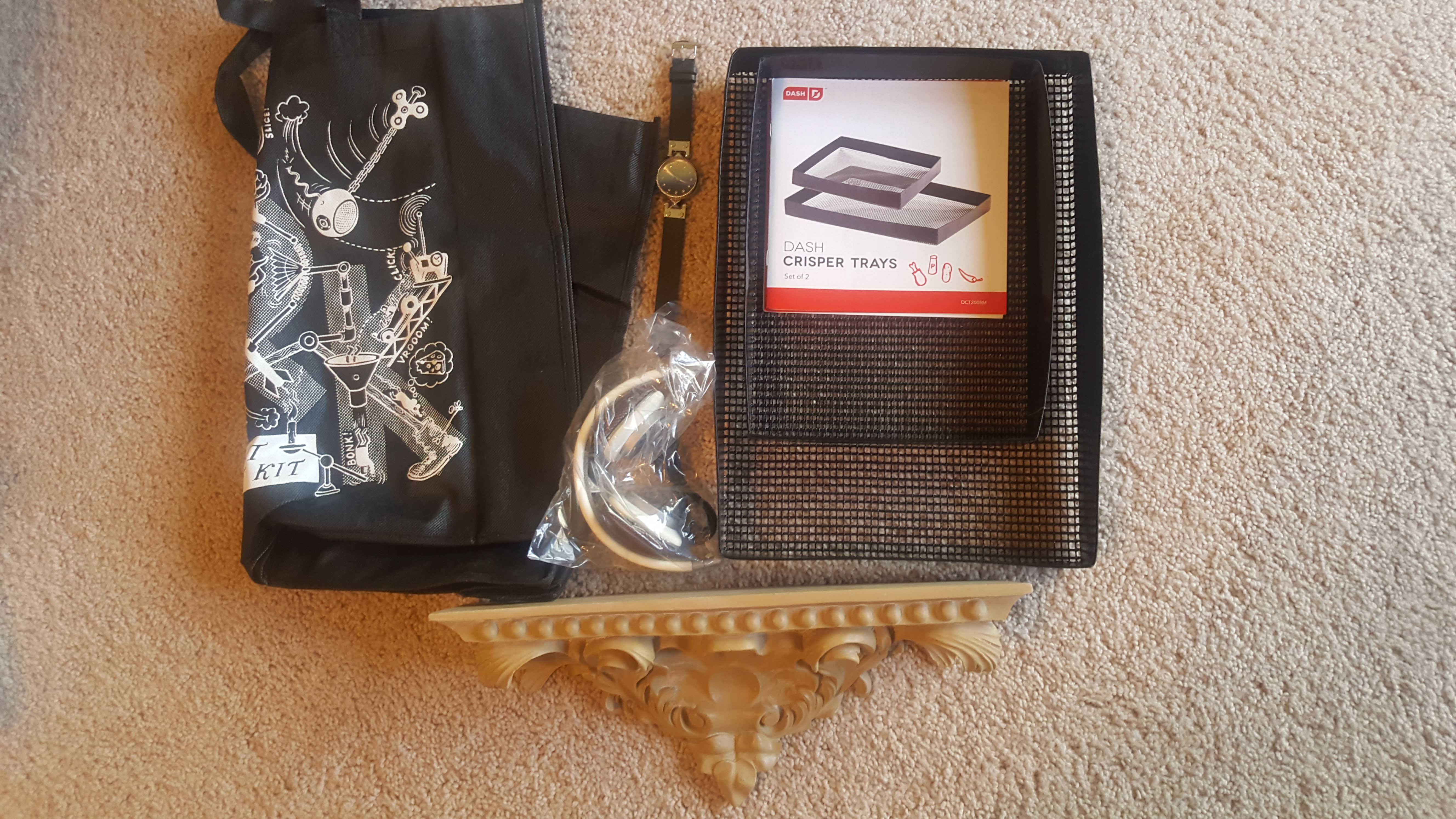 Black Irk bag
Dash oven crisper trays, but made of plastic? I dunno about this
Steve Madden watch, with barely visible ST, so it looks like Eve Madden
Bowers & Wilkins P3 headphones
Wall shelf, unbroken and heavy enough to inflict damage when dropped on toe.
I've had better Irks and also worse Irks. I would say this one is perfectly meh.