Feb 2019 book deals and book chat
2
Start things off with a deal from audible:
Cribbed from slickdeals
https://slickdeals.net/?sdtrk=iphone&apikey=b125c57c240217c7f7b27d7f3167064b126475d6&api_key_id=16085672&sdpid=124965460&sdtid=12745375&sdfid=9&sdfib=1&lno=1&trd=https smile amazon co wbr m b no&pv=&au=&u2=https%3A%2F%2Fsmile.amazon.com%2Fb%3Fnode%3D18265620011%26ref_%3Dpe_1840220_386259380_sub_aucc_us_crm_020119_adbl_alexa_feb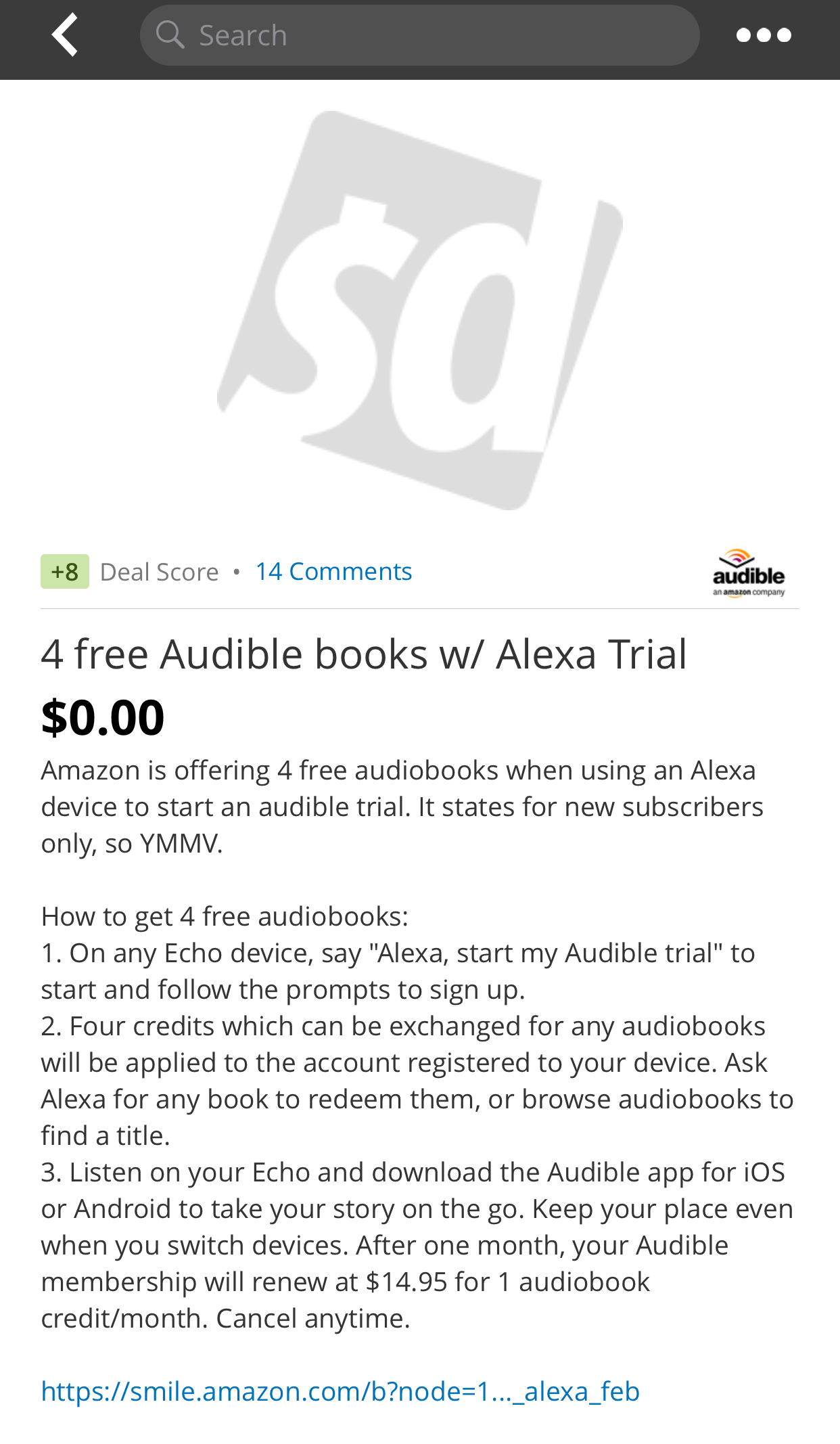 I think all this means you can start a new monthly credit subscription through an Alexa device and get 4 free Audiobooks up front.
You prob have to have not had a recent credit subscription.
I don't know what the time limit is before a member is considered a "new subscriber" again. Prob somewhere between 6 months and 2 years.
This offer would be better than audible's usual offers.
If interested be sure to read t&c.
I think this offer is available through Feb 7th or 8th?