A Month of LEGO - Ghostbusters!!! - 75827 Firehouse
10
If you haven't seen the trailer for Ghostbuster's Afterlife, start here -
Now that I have your attention, let's talk about the 3 sets released under the Ghostbusters license. There are a few sets that were part of the LEGO Dimensions series, but we'll leave those out today. Well, all but this little guy…nice doggy ???
The first of the sets to be released was an Ideas set (created by an AFOL) and released in 2014. Ecto 1 - the original car from the original movie.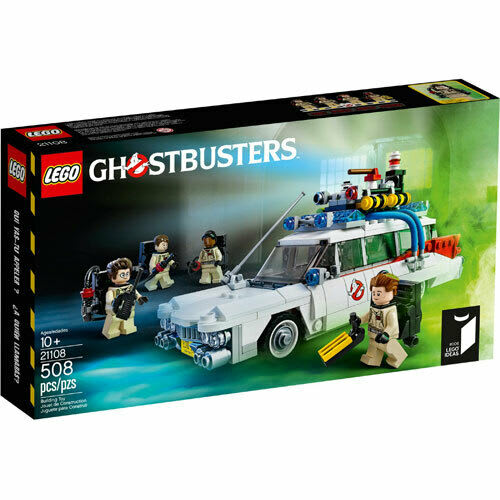 Included in this set were the car - a 1959 Cadillac ambulance, the 4 original ghostbusters, proton packs and all the paranormal gear you could need to bust your own ghosts (ghosts not included)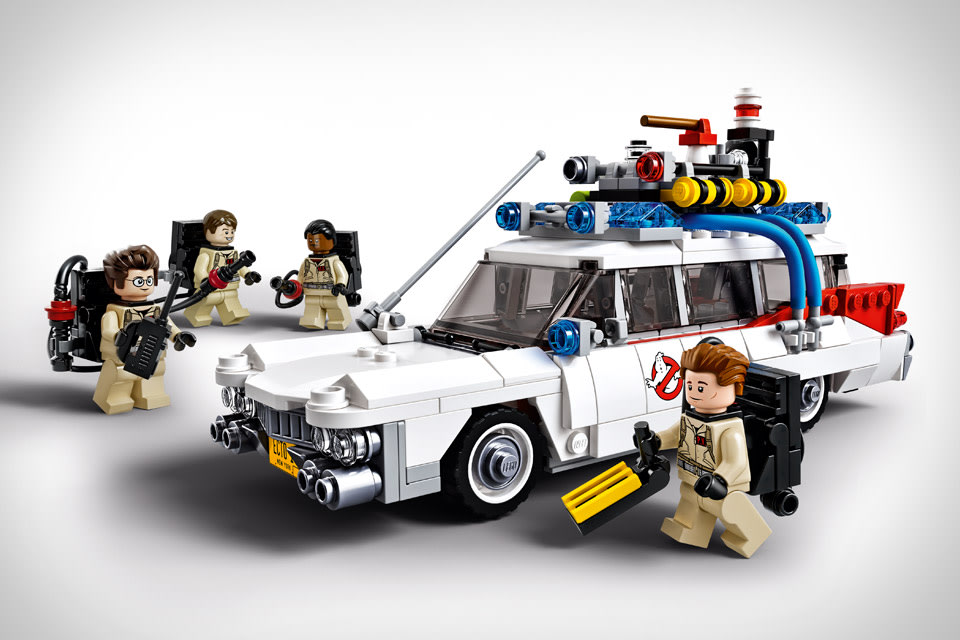 The second and third sets were released in 2016 to coincide with the Ghostbusters reboot starring Kate McKinnon, Kristen Wiig, Melissa McCarthy and Leslie Jones. Ecto 1 & 2 was released later than the Firehouse, but let's talk about it real quick.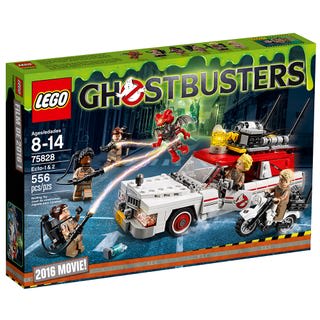 This set includes a few more playable features. Remember, the original Ecto 1, was built by fans, which leads to a more model type view. Ecto 1 & 2 was built by LEGO designers so they incorporated a little bit more play into it. This set includes the Ecto 1 car, the Ecto 2 motorcycle, the 4 Ghostbusters, their dopey assistant Kevin and a Mayhem figure. It also has all of the paranormal gear to catch Mayhem as well.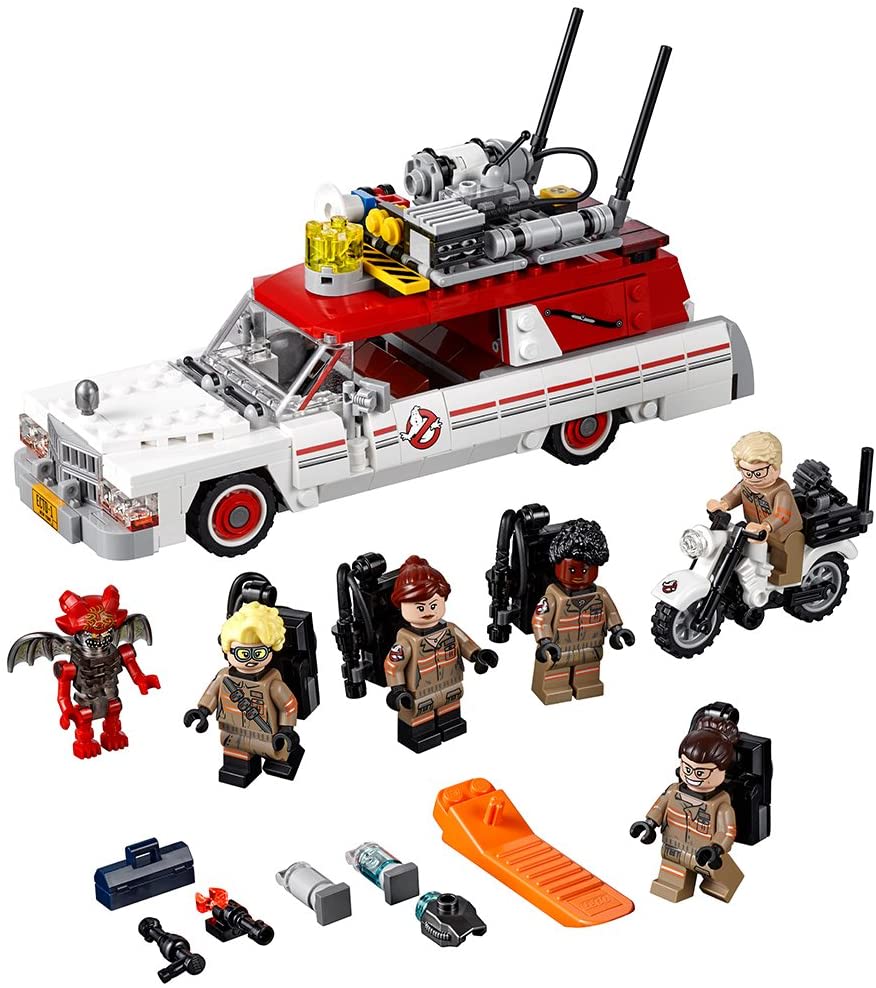 The "key date" set (ok, I also collect coins) is 75827 Ghostbusters Firehouse. In a sealed box, it will set you back somewhere between $600 & $700. Not too shabby for a set that retired only about 18 months ago. It's likely to go up when Afterlife finally makes it to the theaters as it will be a reminder to folks.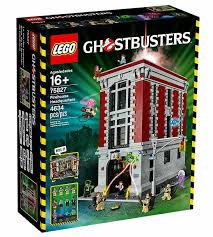 So, my middle daughter really wanted this set for Christmas that year. We obliged (didnt have to twist my arm to have this one in the house) and it took her nearly a year to finish it. She would build a section, then set it aside, build a section, set it aside again. With 4634 pieces, she certainly got her enjoyment out of it. She still has it displayed in her armoire. Closed, the set is a complete building. The side opens with two joints to allow for access to the interior.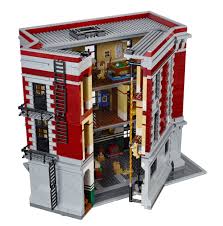 This set has so many things from the movie. Starting with the minifigures. There are 9 (plus 3) - Peter Venkman, Raymond Stantz, Egon Spengler, Winston Zeddemore, Janine Melnitz, Dana Barrett, Louis Tully, Zombie Driver and Library Ghost are the main ones. It also includes 3 ghosts - Slimer, an unnamed blue ghost and an unnamed pink ghost.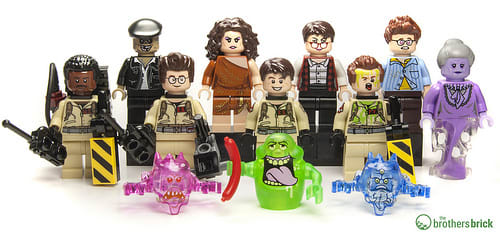 Hey, does this pole work? Wow, this place is great! When can we move in? You've gotta try this pole!

When the Ghostbuster's run out of money, they spend the last of their petty cash on…pizza? Pretty sure it was Chinese in the movie, but hey I'm not sure they have any LEGO takeout boxes.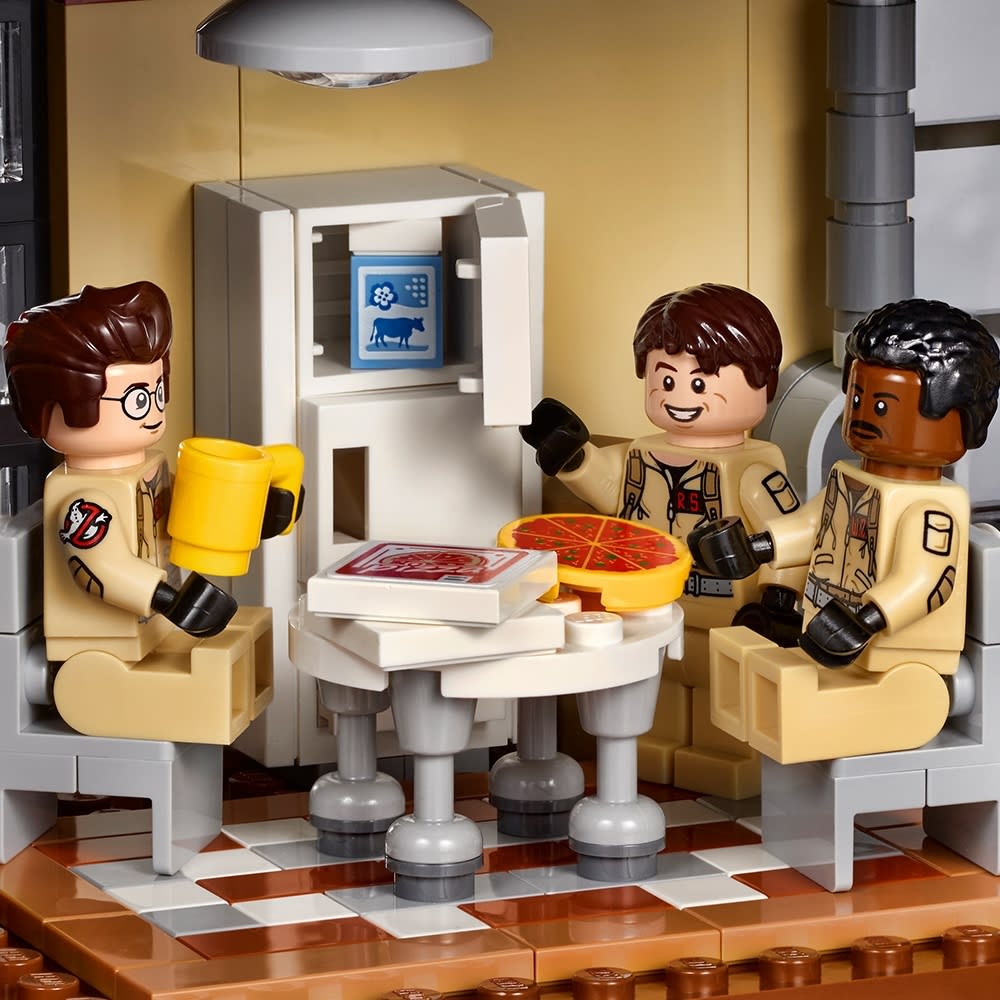 After they get their first call, they have to test Louis Tully to see what is possessing him. Looks like one of those doggies!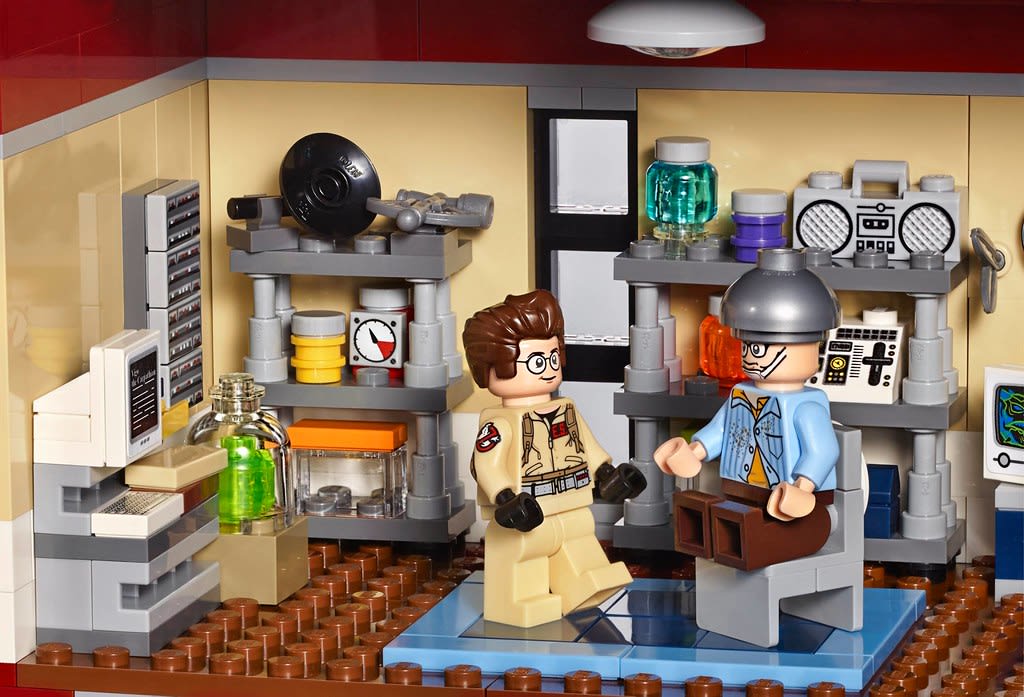 Finally, while Slimer doesn't attack them in the Firehouse, we have a nice scene of the little green guy having some fun.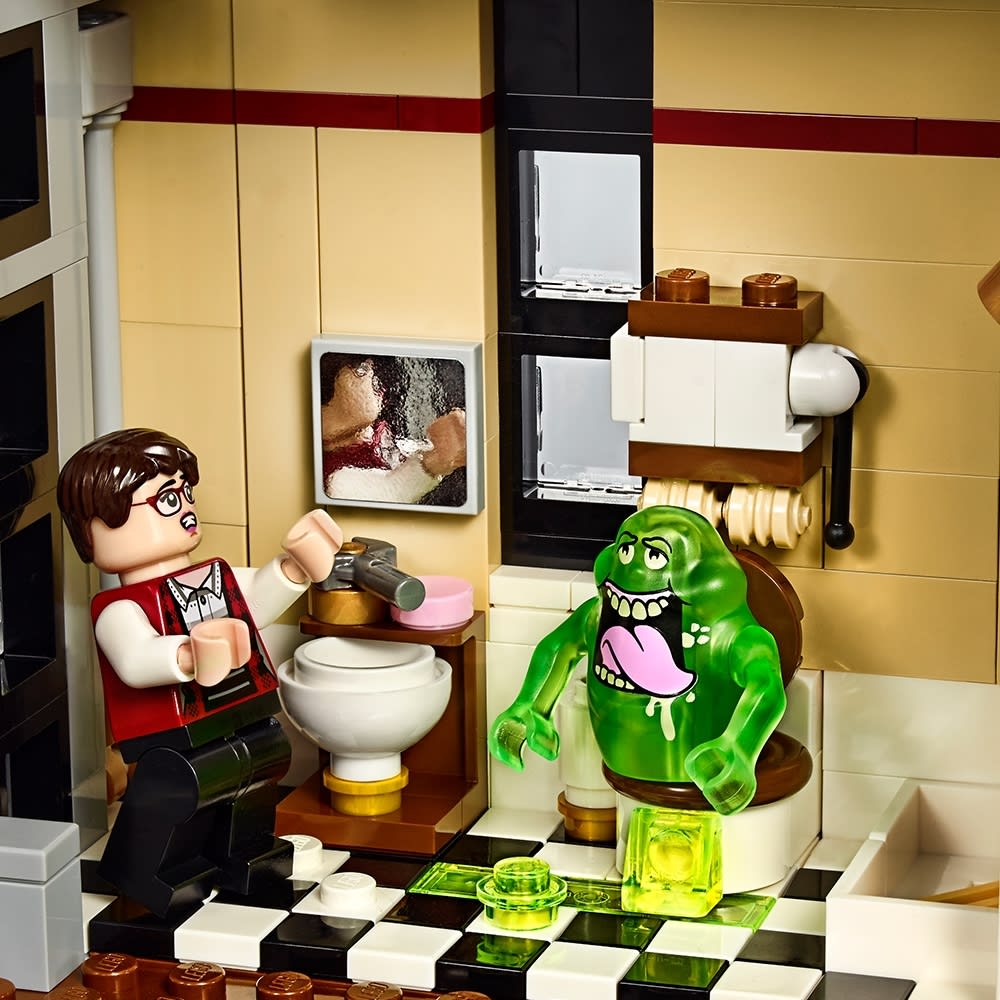 What a fun set…and a good investment if you got it. Can't wait for the Afterlife
Very Nice. My kids both loved No, LOVED Legos as kids and we still have a huge Rubbermaid tub of bricks the grandkids use when they come down to visit. Each year my daughter and her entire family (hubby, and 2 kids that are 13 and almost 9) create projects for a Lego competition in Nashville.

0

Lego's are great until you step on one barefooted.

1
0