A Month of LEGO - For the (Jay)Bird - 21301
14
In honor of my new friend @jaybird, I thought I would write about the birds today. See, @jaybird doesn't like it that the Goats have started writing about their hobbies and something about clickbait practice (https://meh.com/forum/topics/no-ballots-needed--vote-right-here--november-2020-goat-nominations#5f9711091f31a10b6c1bf100).
So, today I decided to dedicate this post to him/her. @Jaybird, these LEGO sets are for you.
We'll start with the LEGO Ideas set 21301. This set was released in 2015 after being designed by an AFOL named Thomas. It's 580 pieces can be reconfigured into the extraordinary Colibri Thalassinus (aka the hummingbird), the ever so common Erithacas Rubecula (the Robin) and the quite contrite Cyanocitta Crusteezy (more commonly know as the @jaybird).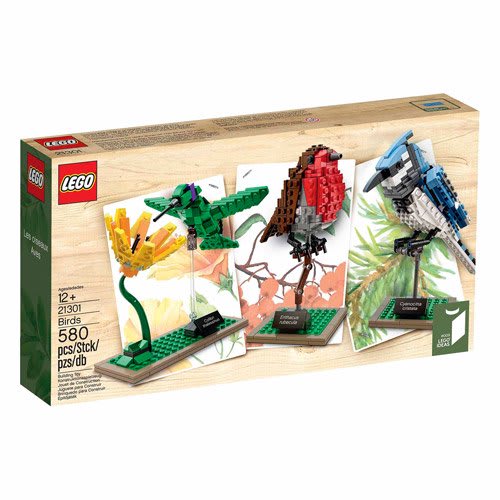 Each of these magnificent wing-ed creatures can be displayed on their very own stand. The hummingbird in an action pose, while the others are merely hanging around.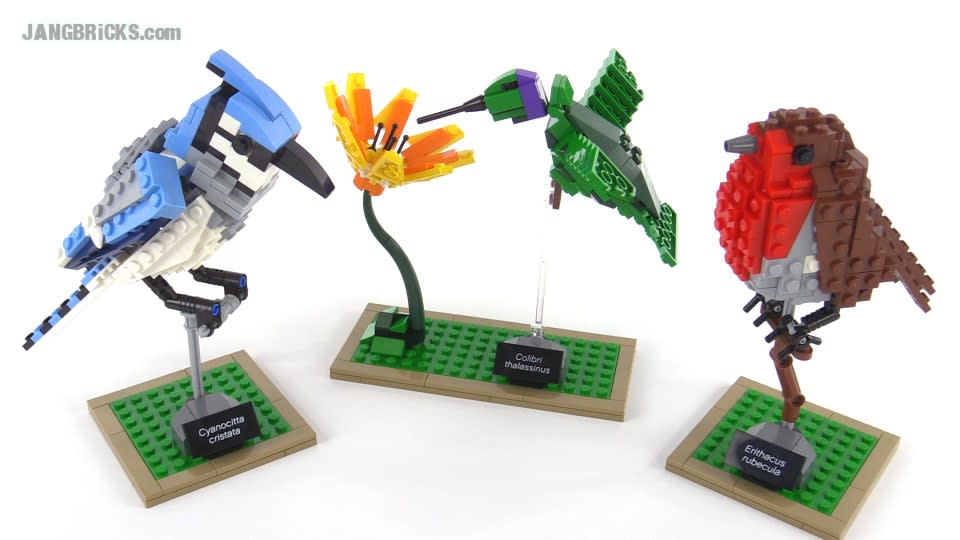 But if that wasn't enough LEGO birds for you, there is also a very special employee only release from 2014. The LEGO Hub Birds. These birds are from countries where LEGO Hubs exist (hence the name). This set included 5 birds: the bald eagle (USA), the crimson sunbird (Singapore), the robin (UK), the whooping crane (China), and the swan (Denmark).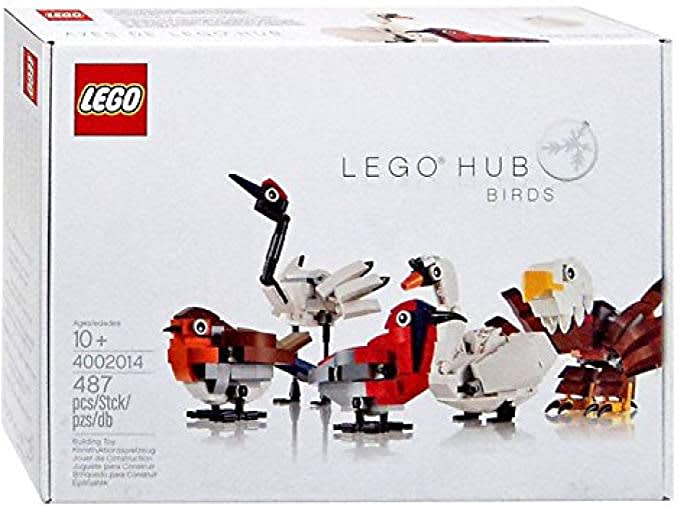 But, let's not stop there, there is a new set on the horizon - Birds 2. Thomas is working again and has come up with three new birds in his Birds series. In this series, Thomas brings us the ever so busy Dendrocopos major (Great Spotted Woodpecker), the very red Cardinalis cardinalis (Cardinal) and ordinary beer from India Alcedo atthis (Common Kingfisher).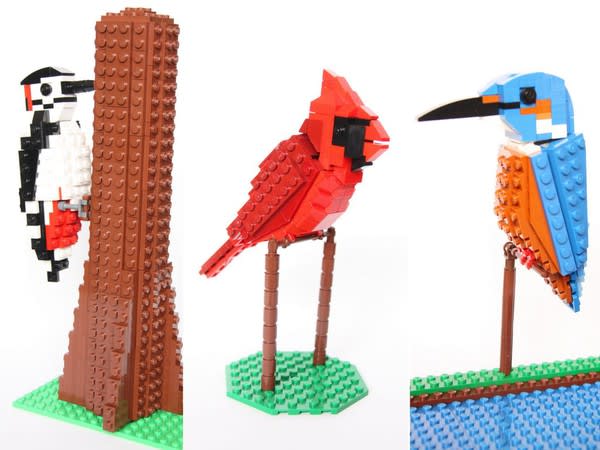 OK, I lied, Birds 2 never got the votes for the dream to become reality, so there is no need to click on this random clickbait…
https://ideas.lego.com/projects/73dec92c-e4f4-4e38-8c6e-82bf1e51a28b/official_comments#content_nav_tabs
Finally, @jaybird the piece de resistance of the LEGO Bird Universe.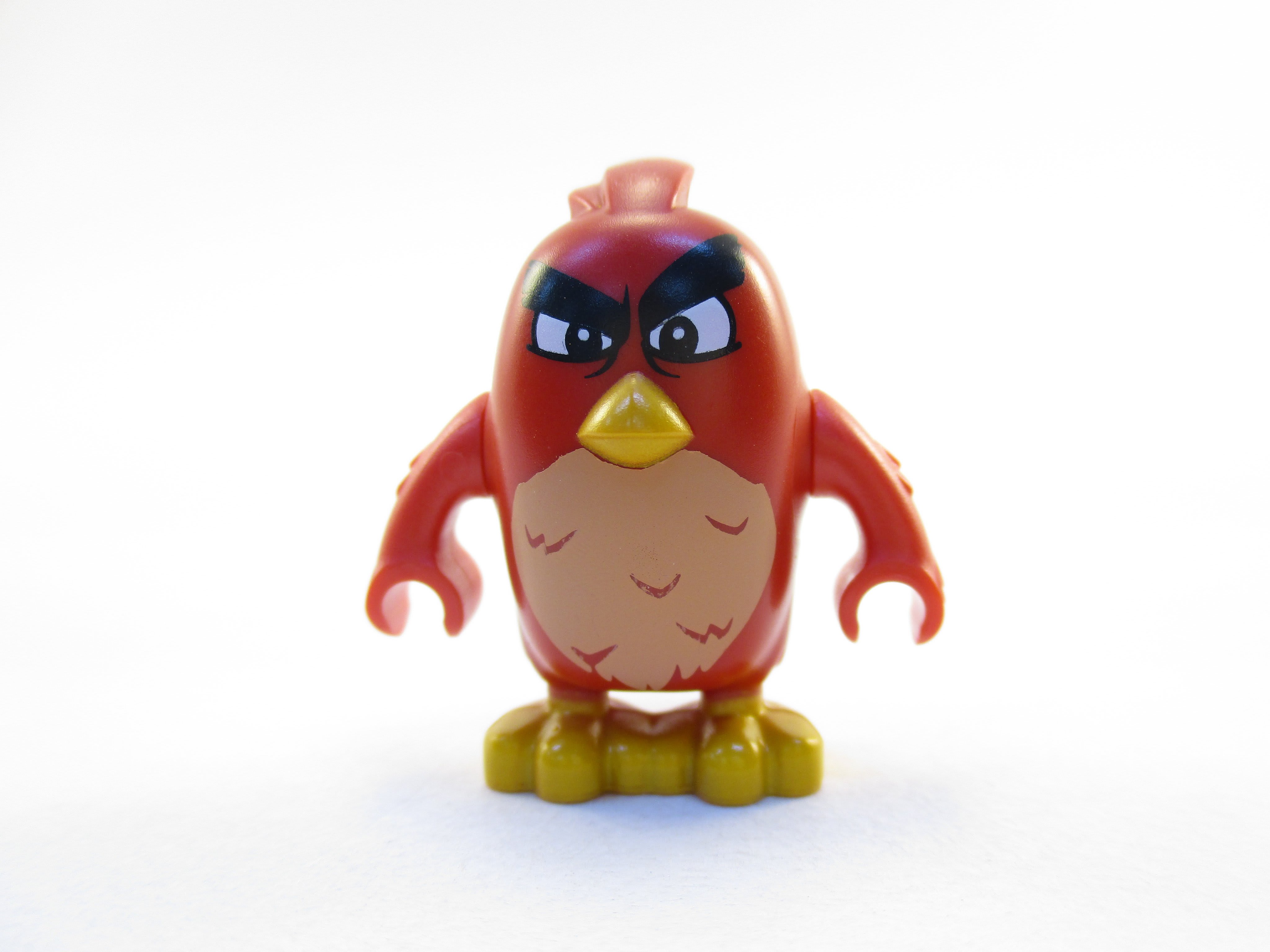 @jaybird I just hope you're not an Angry Bird.
Thanks for joining today's episode of a Month of LEGO. If you haven't enjoyed today's session, please blame me, your October Goat. Thank you and have a nice night.