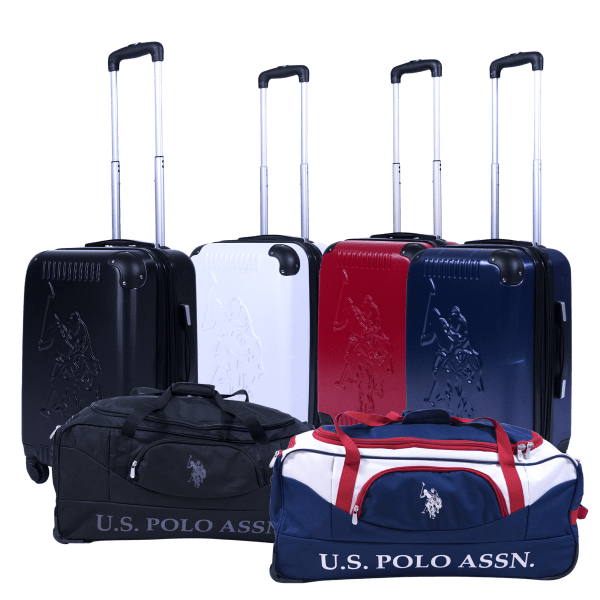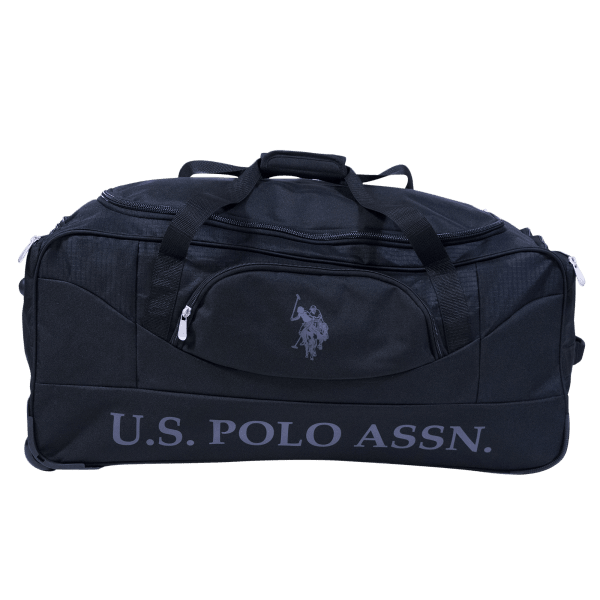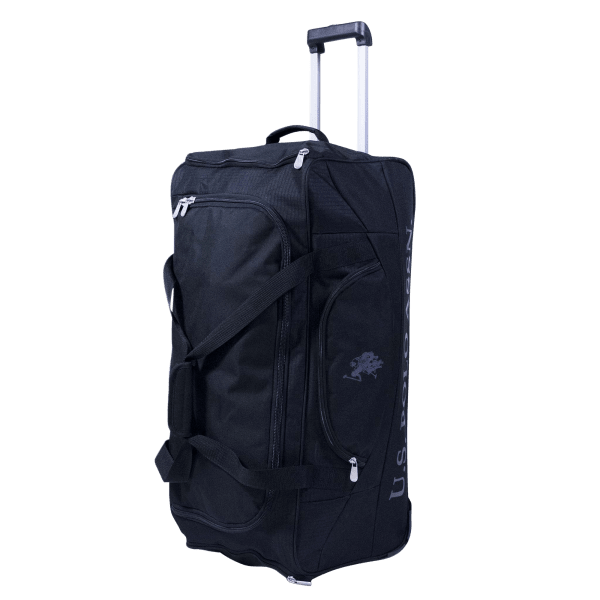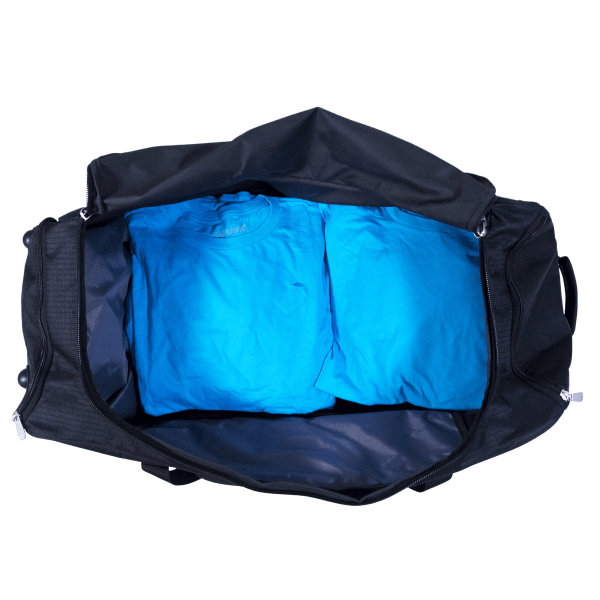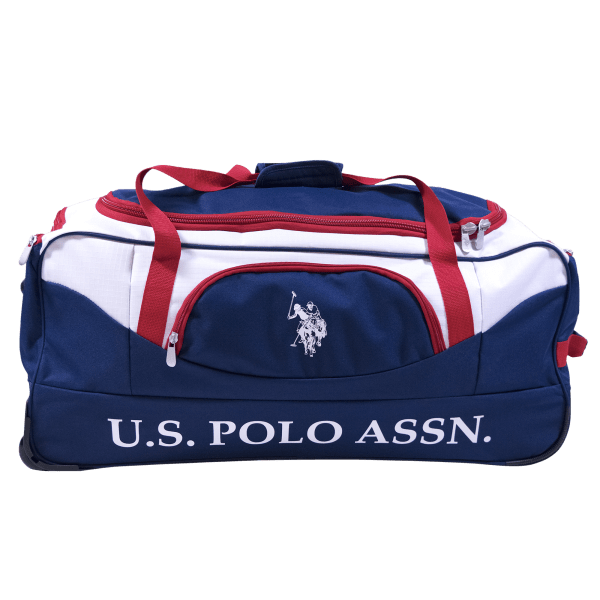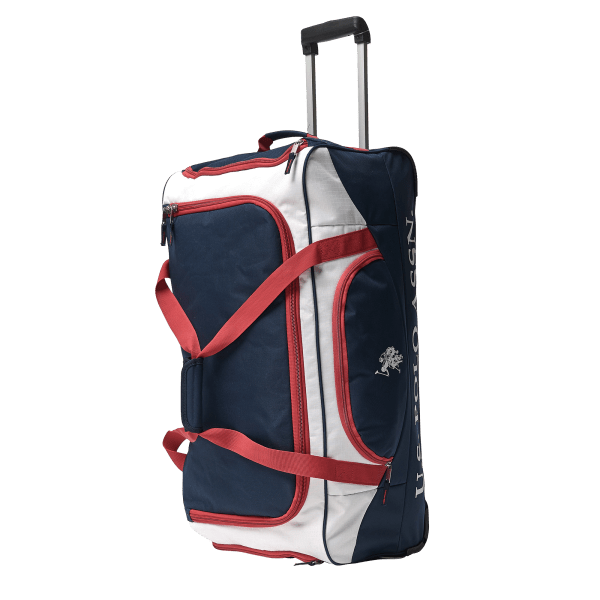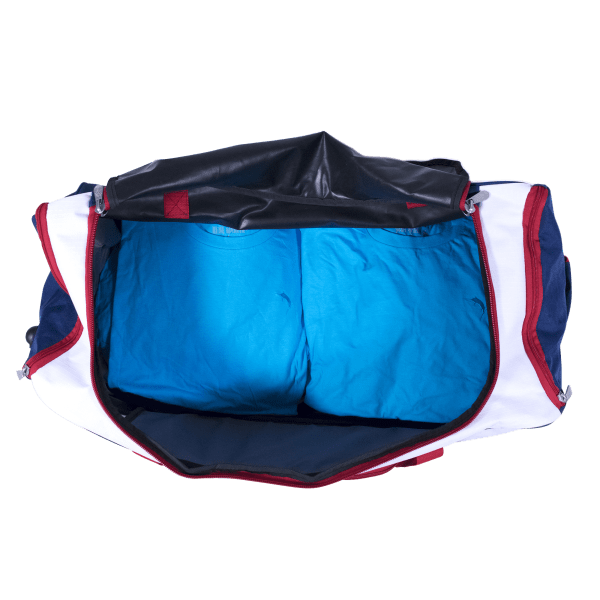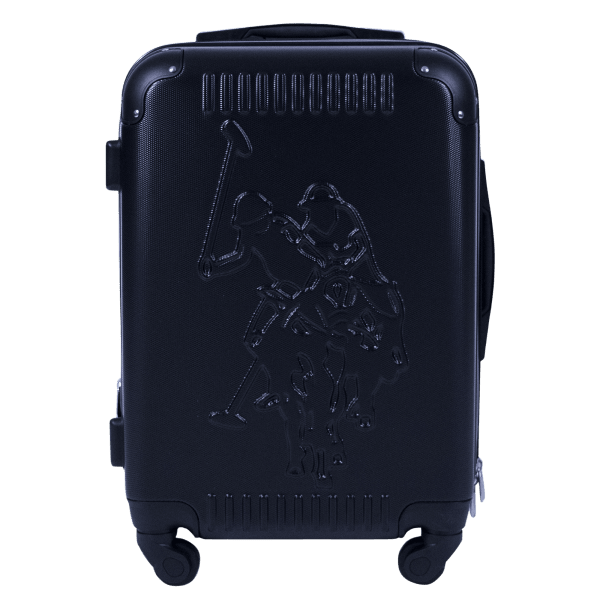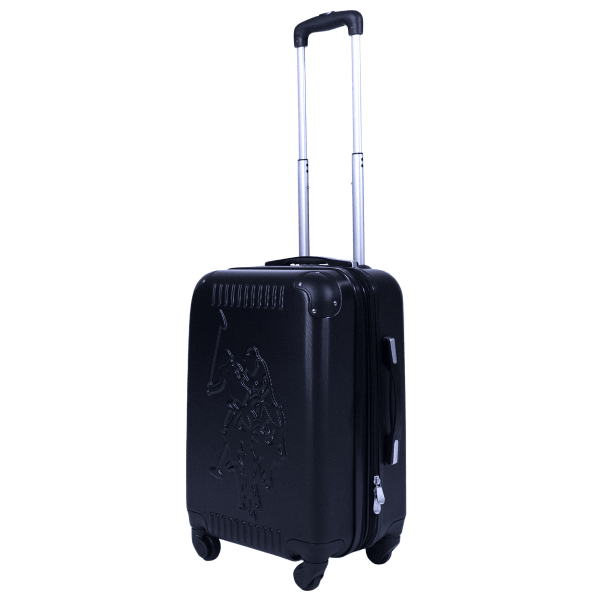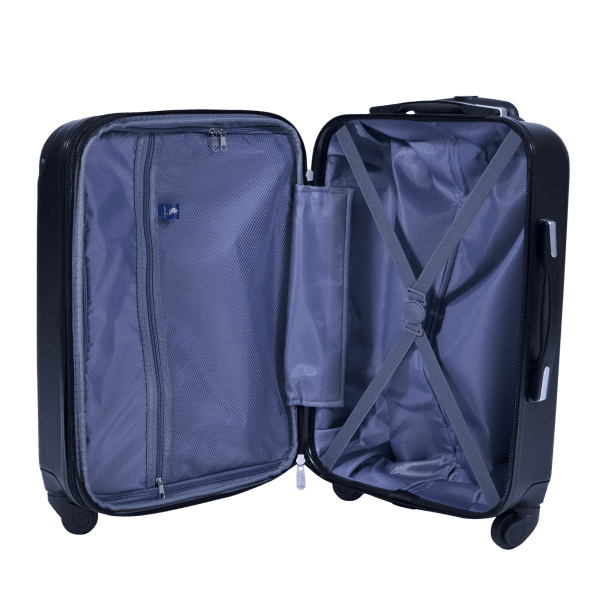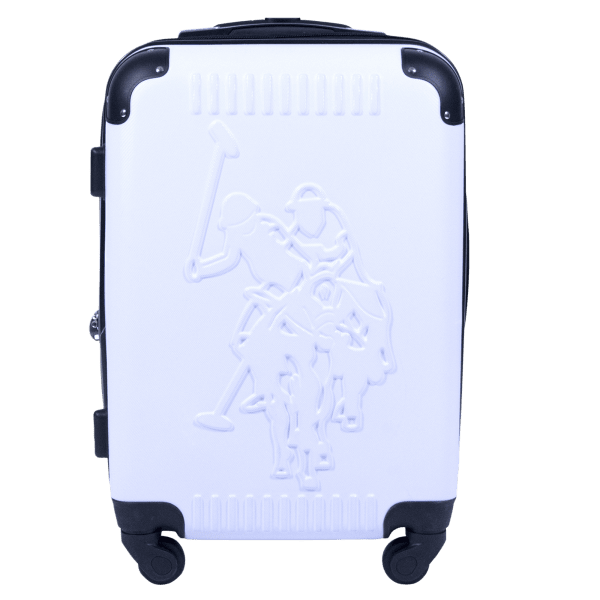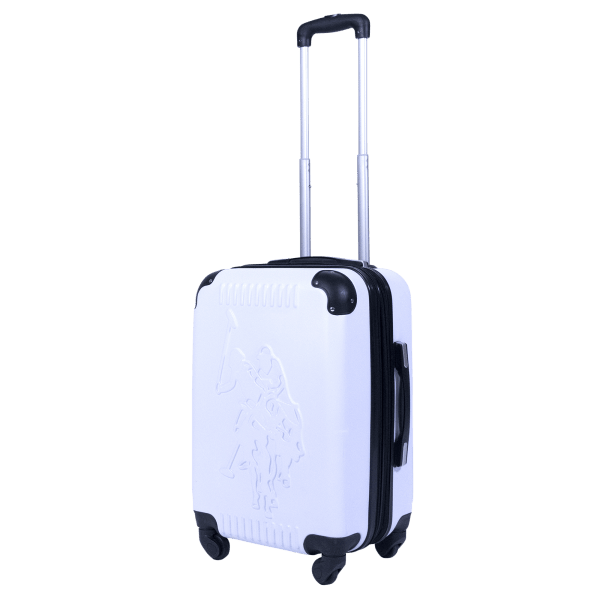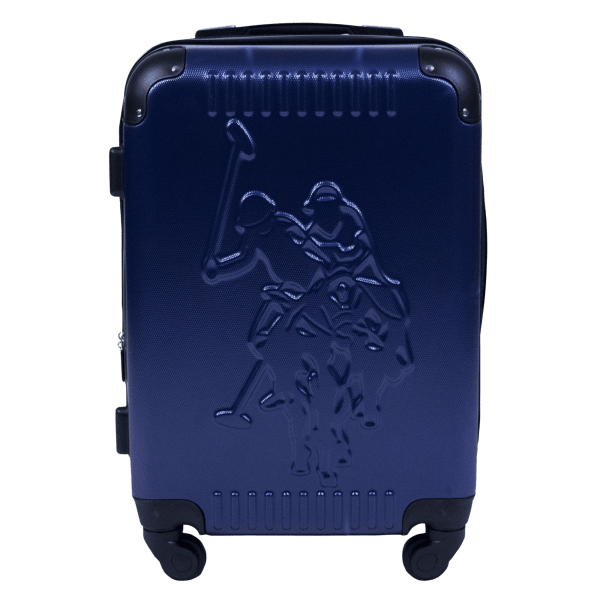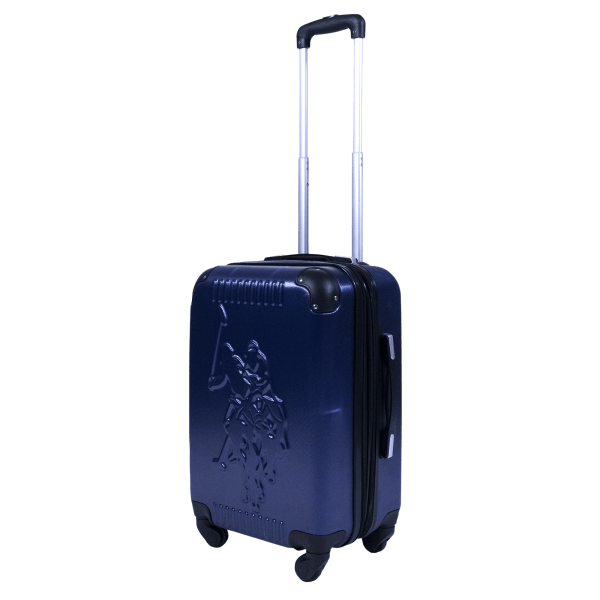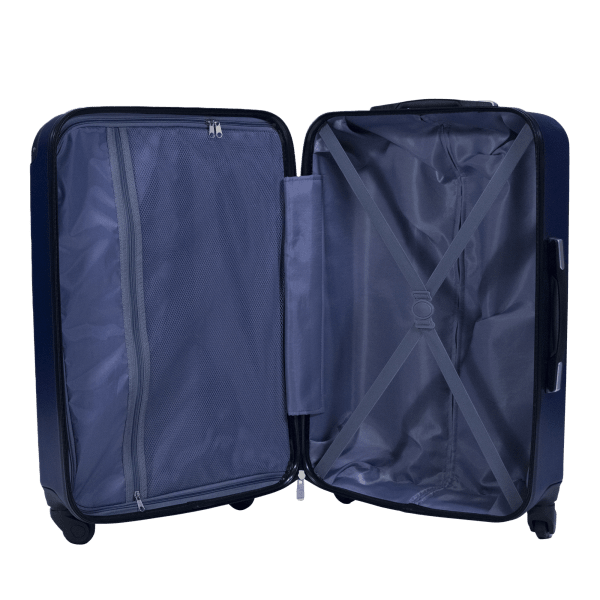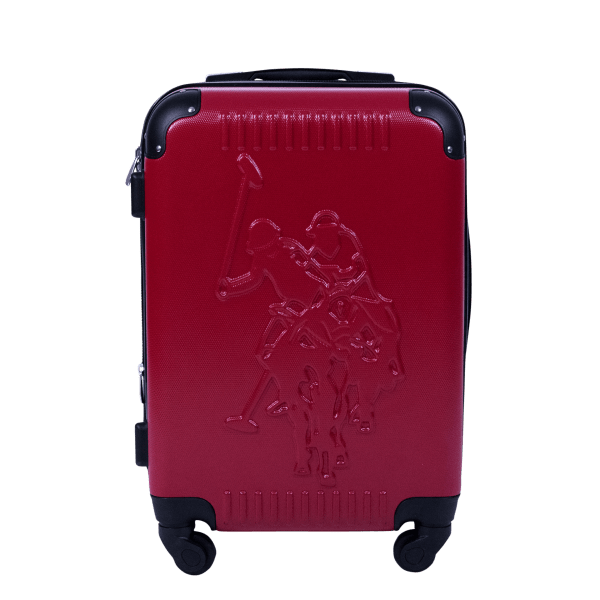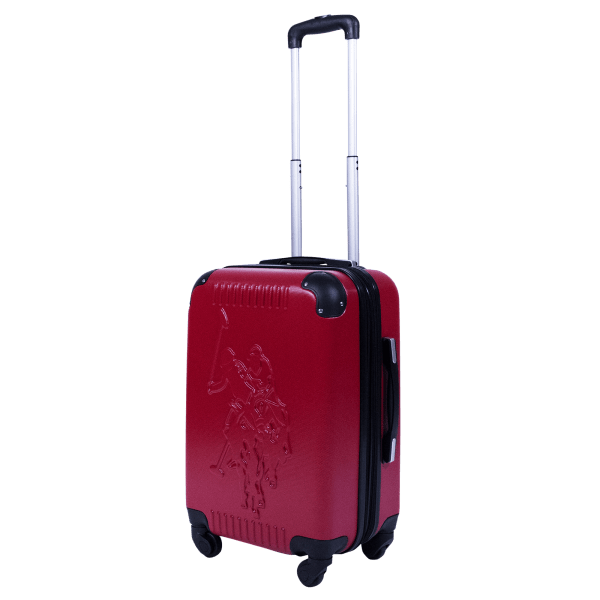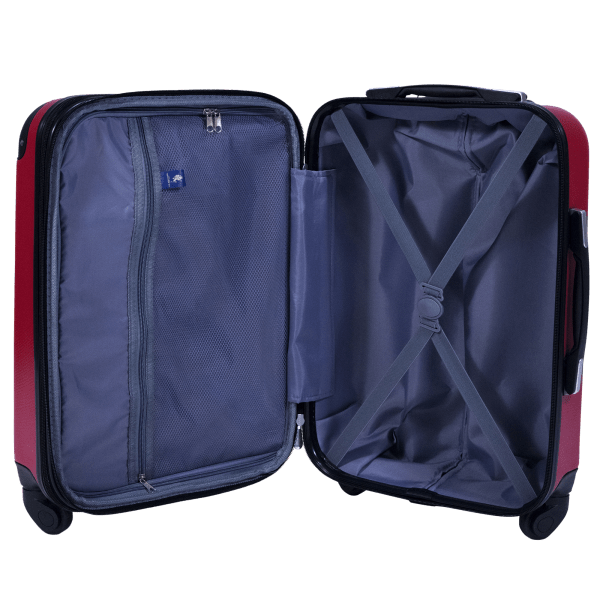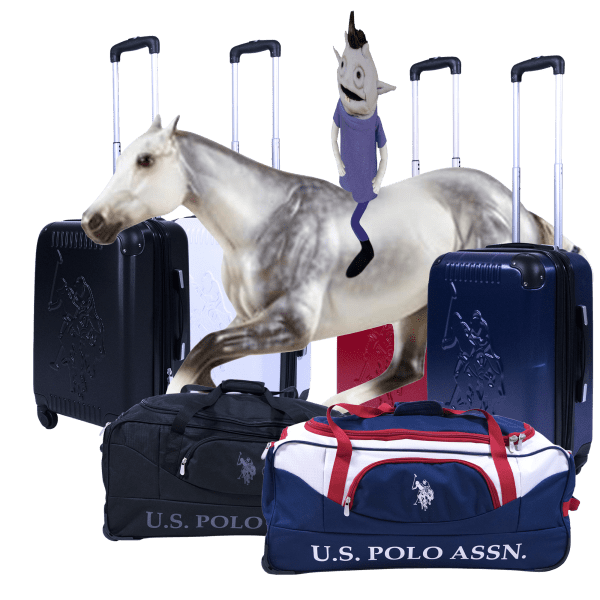 U.S. Polo Assn 21" Hard-Sided Luggage or 30" Duffels
You can get either a hard-sided suitcase or a rolling duffel.
It's a decision between hard and soft. Like M&M's vs. Gummy Bears.
Hard-sided luggage dimensions are 9" x 14" x 21"; Duffel's are 13.75" x 30" x 13".
Models: ABPE5059, ABPE5056. Because if you buy these you instantly get ABs and PEctorals like a Polo model.
see more product specs
A Firm Decision
We all have our preferences when it comes to luggage. Some of us prefer the hard-sided rolling bag. We like that what we see is what we get, that its shape remains steadfast always. We find comfort in knowing that our things will be safe inside. Perhaps we go on a vacation and buy a commemorative glass; with our hard-sided luggage we can be sure that it will be safe, as long as you don't pack it too loosely. You don't have to worry about some other bag in the cargo crushing it.
Others of us prefer the duffel. It's casual but also classic. It can go down the street to the gym, or across the world to Shanghai. If you don't have much to pack, it'll take up less space. You can pack lightly or overpack a little bit. Its soft sides are forgiving. Also: they're malleable. Pack one full of clothes, and you can squeeze it almost anywhere. It's like a firmer pillow.
And yet…
There are times when we wish our hard-sided luggage had just a little bit more give to fit in the tight space behind the passenger seat of a fully packed car. And there are times when we'd like trust our duffel to hold its shape just a little bit more. For example, when we travel to wine country in Oregon, we want to bring back a bottle of wine, not a bag full of wet wine-scented clothing and some decorative shards of glass.
In other words: when it comes to bag-style our preference is not as firm as we might think. And facing this knowledge, it quickly becomes clear that the options aren't hard-sided or duffel. They're:
We can refuse to choose. We can eschew bags altogether. We can wear all of the clothes we want to bring on a given trip, layered over each other. The top layer can be pair of cargo pants and a hoodie with a big pouch. In the pockets: our toiletries, our travel knickknacks, our phones, etc.
Or…
We can choose both. As in, we can buy one of each: a U.S. Polo hard-sided bag, and a U.S. Polo rolling duffel. If we're going for ten days at the vase expo, we can bring the hard-sided luggage. If we're driving across the country and want something that's easy to roll in and out of motels every night, we can take the duffel. But with both, we always have what you need.
Okay, fine. This is manipulative. If you really want to buy just one or the other, that's fine too… But know this: some day, you might regret that choice–some day, you might need those hard sides or that soft top–and when that day comes, we won't be able to help you. Because we're a deal-a-day site. And we might not be selling luggage that day.