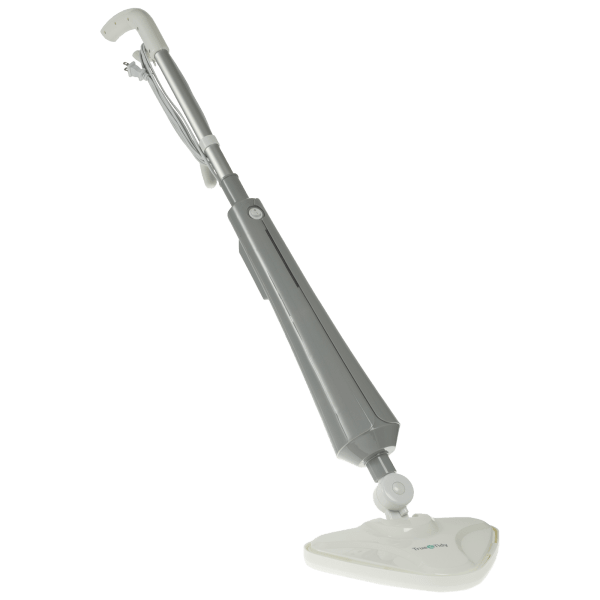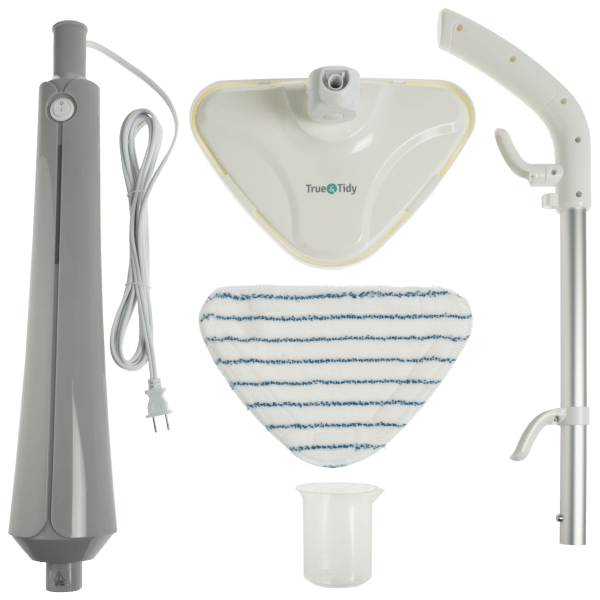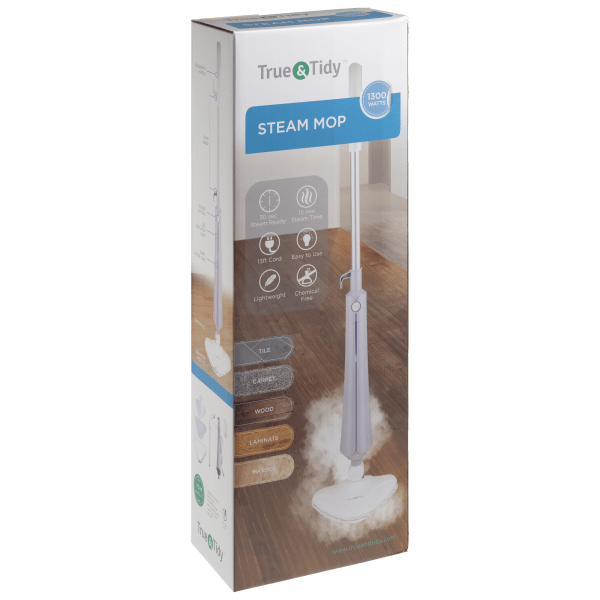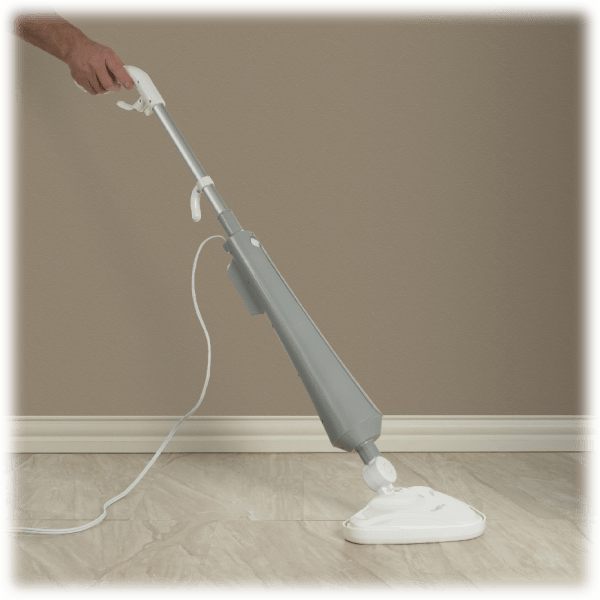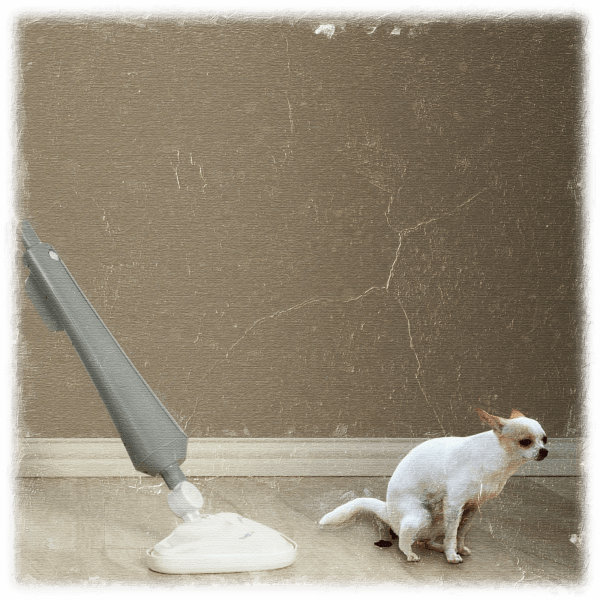 True & Tidy Multi Surface Steam Mop
1300 watts of steaming power
Can work on all sorts of surfaces, even carpet thanks to an included attachment
Red light means it's heating up, blue light means it's steam time, bruh
Model: STM-300 Gray, and honestly, hats off, just a very efficient model number we do say so ourselves
see more product specs
The A-Steam
This True & Tidy Multi Surface Steam Mop is pretty simple: it's a device for cleaning floors and surfaces–whether they be tile, hardwood, cement, or carpet (thanks to the Snap-on Carpet Glider)–without any nasty chemicals or detergents. Instead, you use good old fashioned steam!
But don't let the simplicity fool you; with 1300 watts of power and a nice wide surface mop head, it's no slouch.
Now, when you order from us, you get everything you need–the mop itself, the aforementioned carpet attachment, a measuring cup–except one important component: distilled water. Which is why we thought that we'd use this space to highlight a few of our favorite startups currently disrupting the water-distribution industry!
H2-You: Let's face it, a lot of water providers have a downright antiquated one-size-fits-all approach to water. Not H2-You! Fill out the six-page questionnaire and their team of specialists will go to work designing a distilled water that fits your style and personality perfectly. But, as we all know, things that seem great on paper can be awful in practice. That's why, over the course of your first six months as a member, H2-You will send you one ounce samples of that custom-built distilled water and make adjustments based on your ratings and feedback. This truly is the most personalized water-aquiring experience on the planet!
WTR: Ever wish there was a productivity-optimized distilled water that was as good for your steam mop as it was for you? Well, now there is! And it's called WTR! Here's the lowdown: WTR is a one-stop meal and hydration solution for on-the-go millennials. Packed with tons of protein, nutrients, vitamins, caffeine, lard, and Adderall, one bottle (and ONLY one bottle) is enough to get you through an entire day of coding, gaming, or TikTok-ing back and forth with your homies on Tinder!
Aqua Again: On the far opposite end of the spectrum from WTR is Aqua Again, the world's leading distiller of reclaimed water. Each Aqua Again delivery includes not just the water itself but also a handwritten note describing where your distilled water originally came from (although we recommend you opt into the note-free subscription for $5 more a month; seriously, some of this water comes from disgusting places). And, in an effort to move towards an even more sustainable business model, as of 2020 all bottles containing Aqua Again are also made from reclaimed water! By which we mean, they're ice. Which, in turn, means they need to overnighted in cold-storage. Hence the shipping cost of $78 per 20oz bottle.
Anyway, those are some of our favorites in the water game. You could also just go to the grocery store and get some distilled water for your new steam mop, we guess. But c'mon, where's the innovation in that?