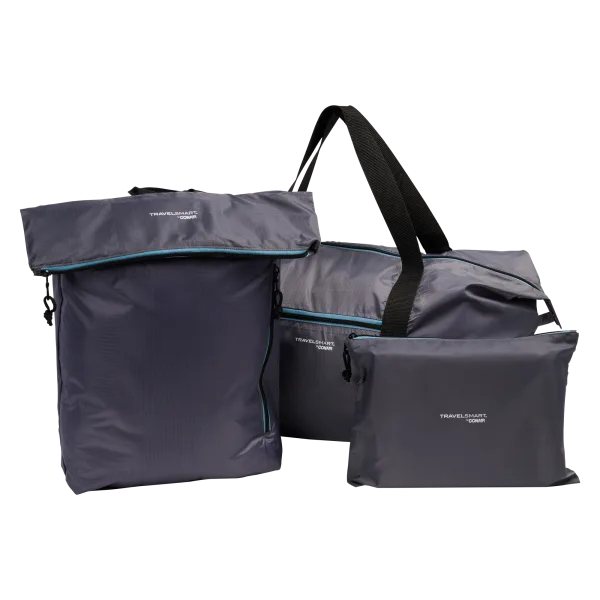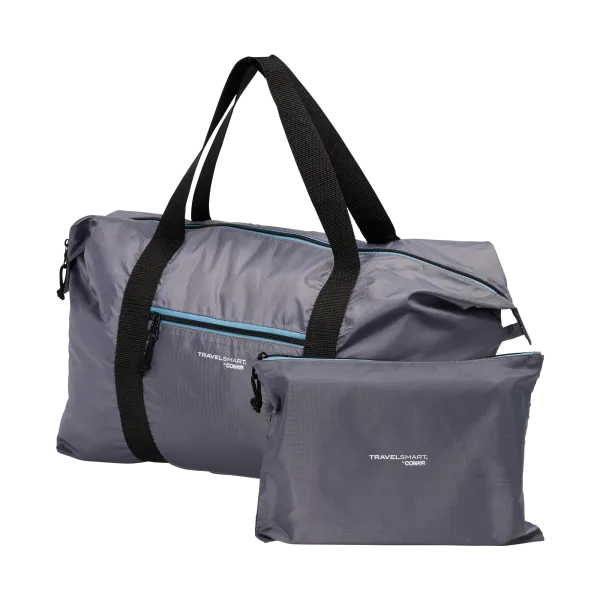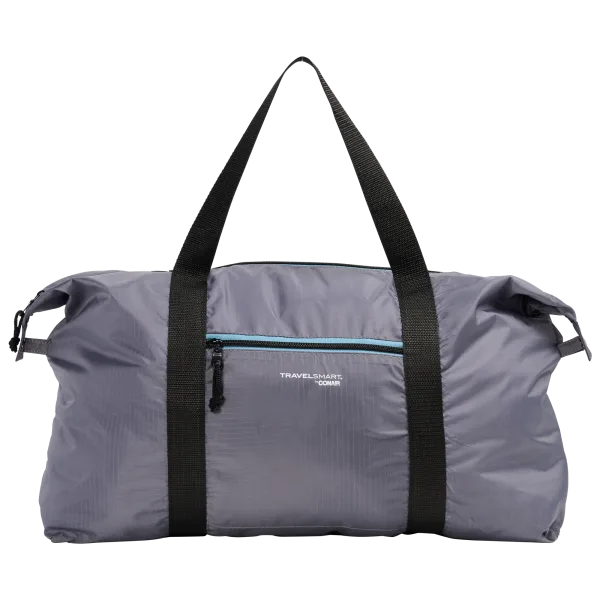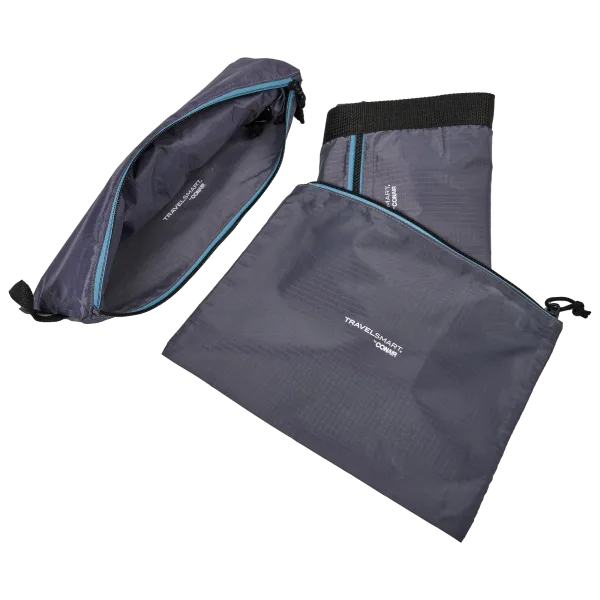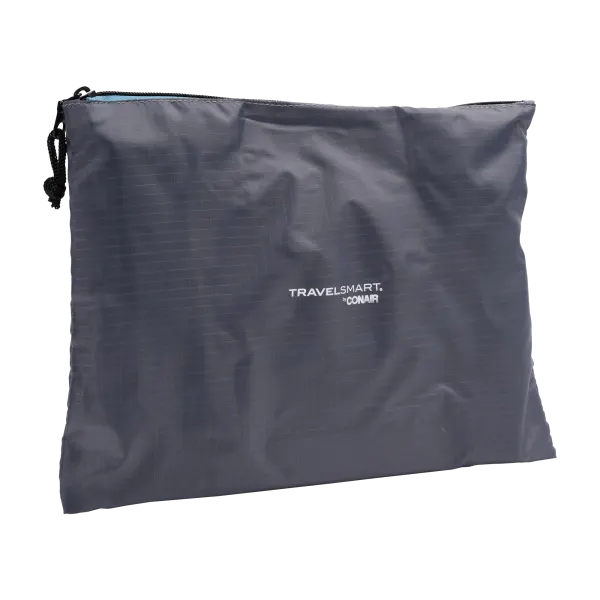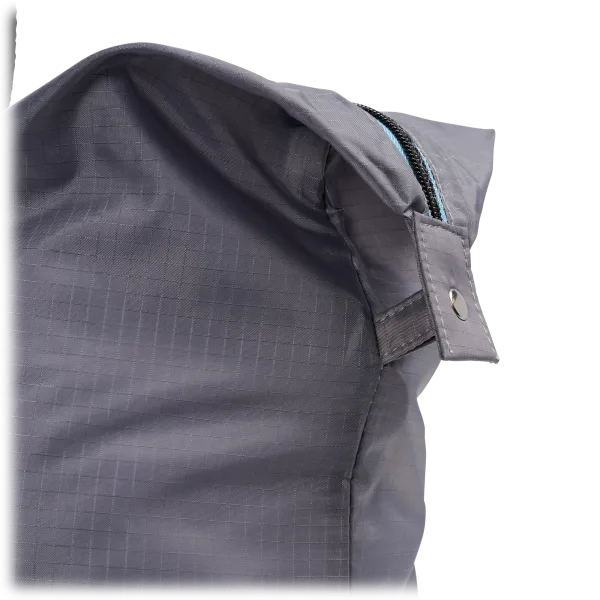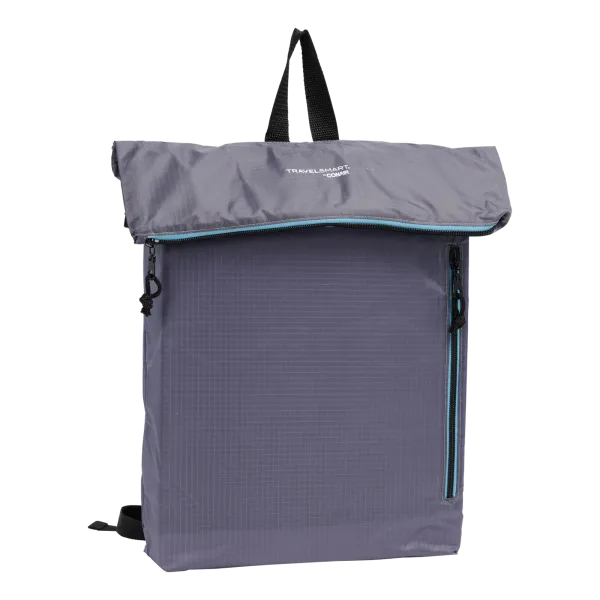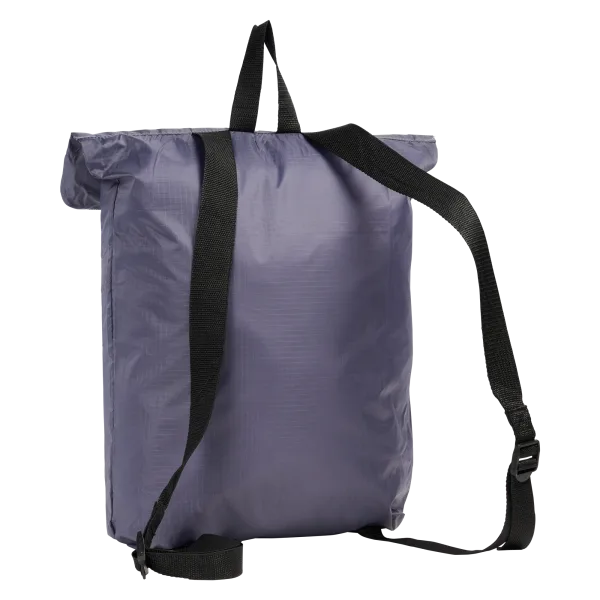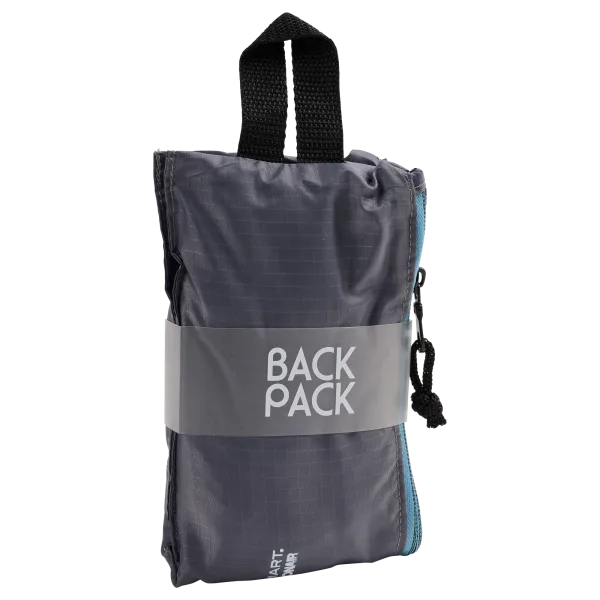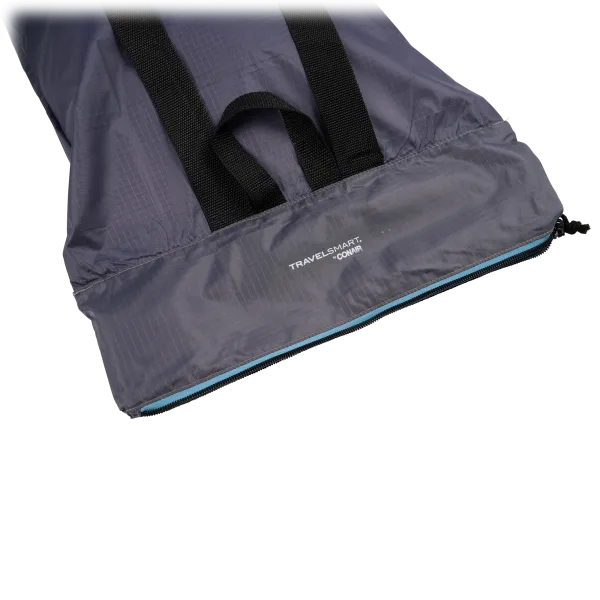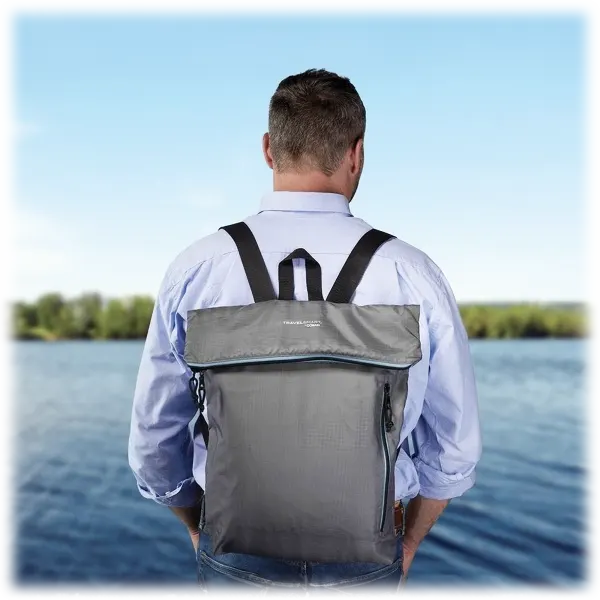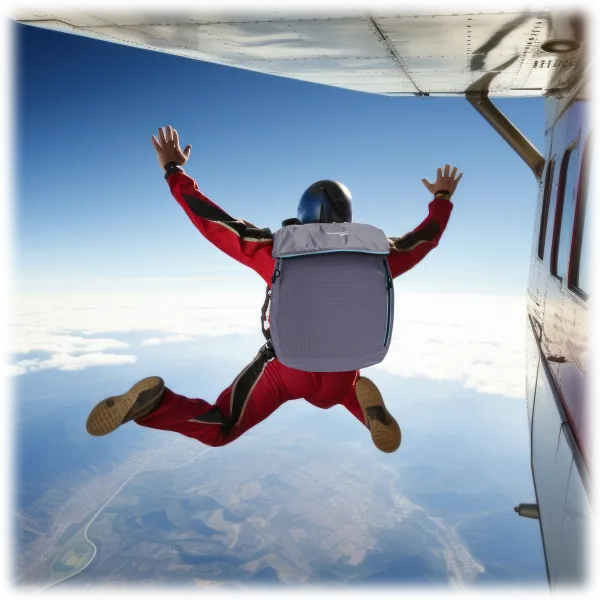 TravelSmart by Conair Packable Backpack & Duffle Bag
Full-sized bags that fold down into tiny packages
That means you could put your bags inside… other bags
Great for trips where you know you're coming home with more than you took with you
What would it be called if you folded the duffel, put it in the backpack, and then put that backpack in a different, larger duffel: Bag-ception
see more product specs
I Fold
Dearest mother, father, little brother, and big sister! I've asked you to join me here in the living room to discuss the shock you very possibly experienced upon my arrival here at our family home for Christmas. Not the fact of it. After all, we are family and this is the holidays! No, I imagine I issued quite the scare by arriving adorned as I did. Or, to put it more accurately, un-adorned as I did.
Seeing my mere roller bag likely sent chills down each of your spines! And I assume that you all, in knee-jerk fashion typical of our clan, rushed here to the living room before I could and removed my presents from under the tree, fearful that I would not be able to take them home with me. You certainly broke down the entire assemblage with commendable haste. You only had the minute I took to stow my bags–you'll notice my use of the plural, more on that in a moment–to fully disperse with what I know, in my heart of hearts, to be a veritable bounty of gifts.
I just want to say, I appreciate this gesture. I really, really do. I would feel terrible knowing you took such efforts to provide me with so many offerings if I could not give them safe transport home.
But fear not, family! For I possess within my bags something almost magical: two other, full-sized bags! You see, early in November, I purchased a 2-pack of packable, foldable bags, one duffel and one backpack. In other words, I will suffer no inconvenience vessel-wise in bringing any number of game systems, kitchen appliances, and Italian leather shoes back to my humble abode.
So go ahead. I'll make a pot of coffee and you all can go retrieve the gifts that will soon fill my additional luggage.
Ah, yes, little brother! I'm certain you didn't get me anything! Wink, wink! And big sister, you make this claim–that you only buy presents like game consoles for your children, not your siblings who are nearly forty–with a faux sincerity worthy of Juilliard. As to your assertion, mother and father, that our gift to each other is our company… well, I think we all know that's not going to be very fun to unwrap.
So, again, I'll make the coffee. You all, get your presents. And remember, I have a duffel and a backpack ready to take them with me, so don't leave any hidden!