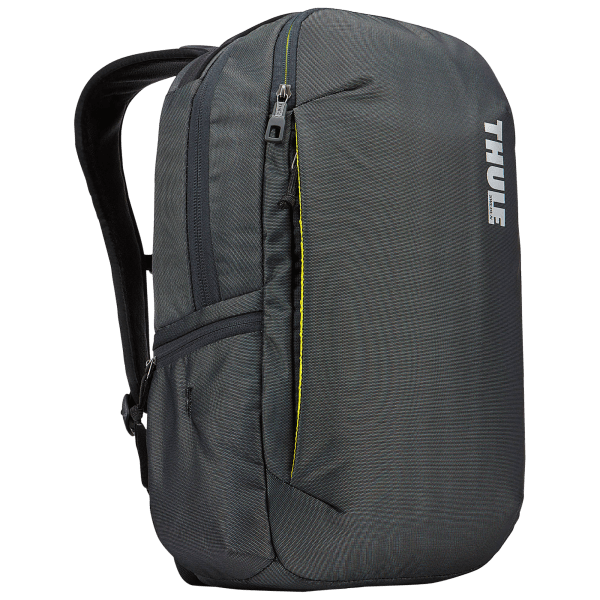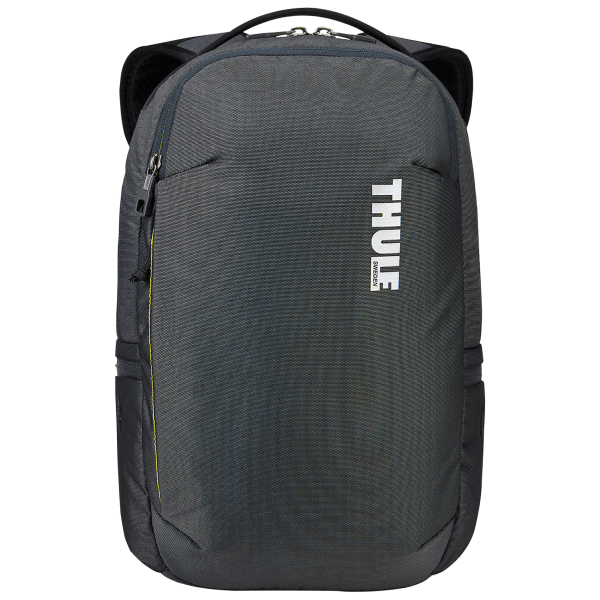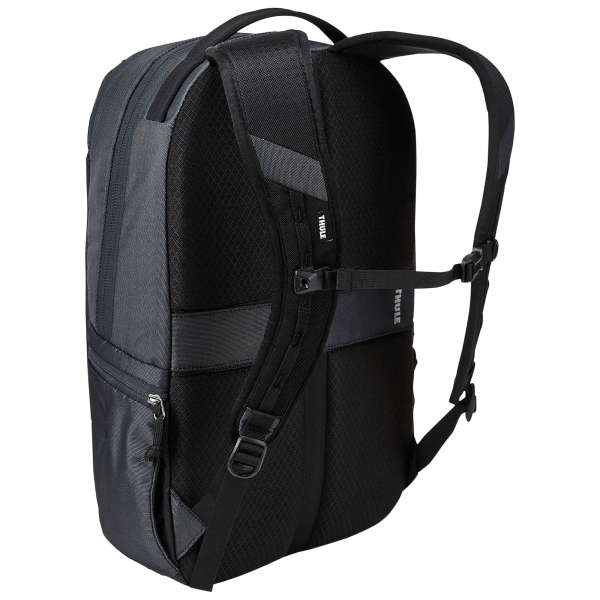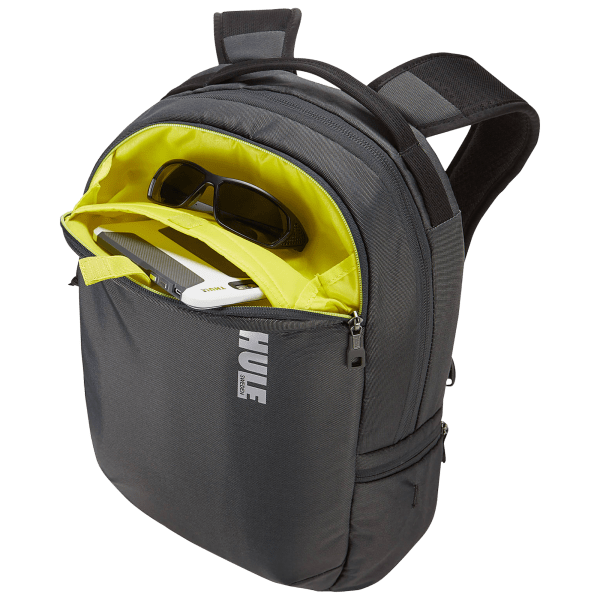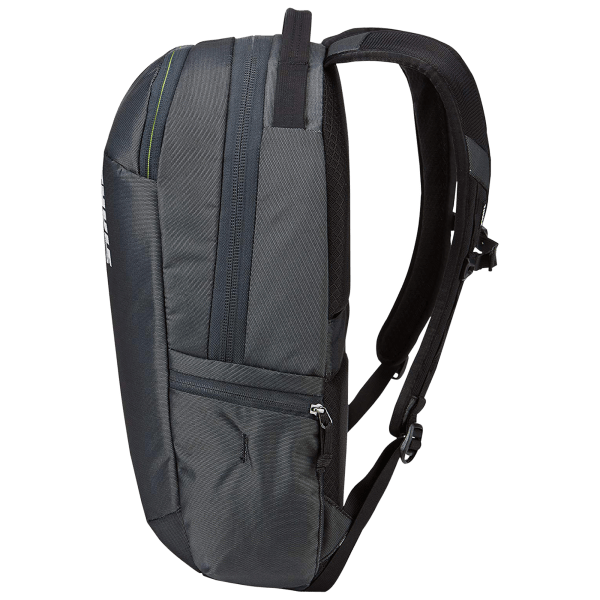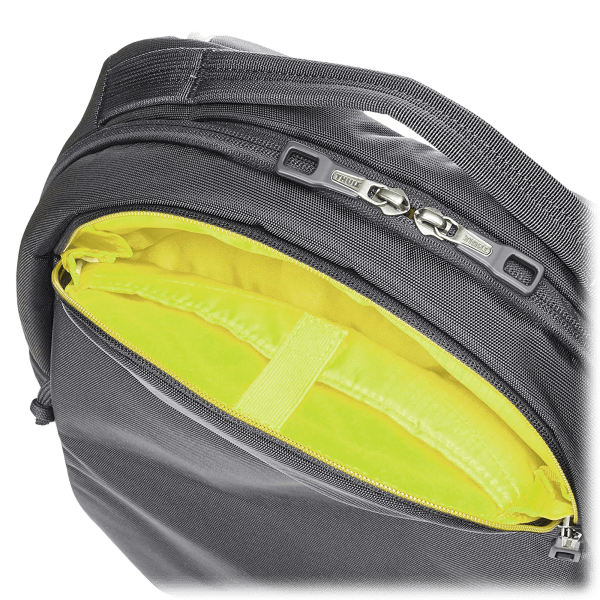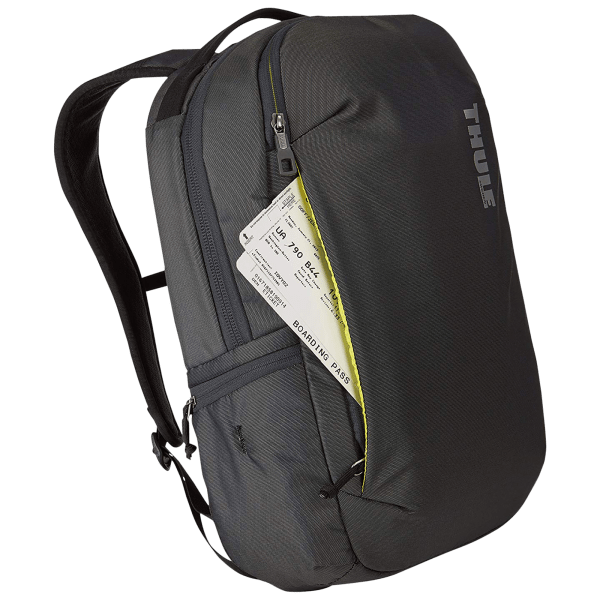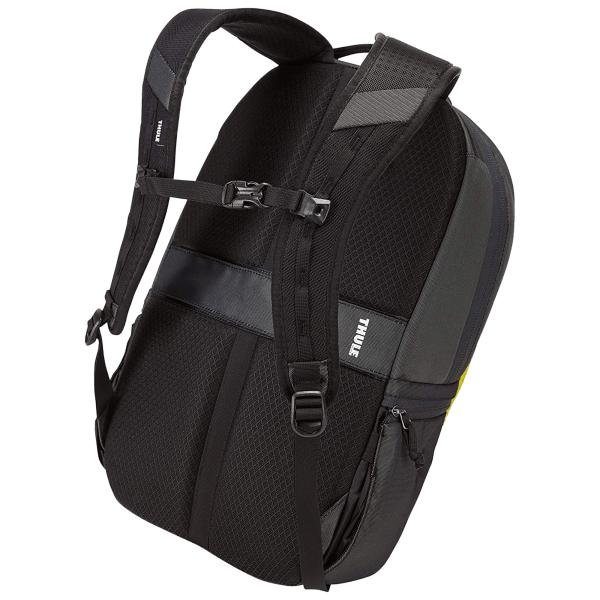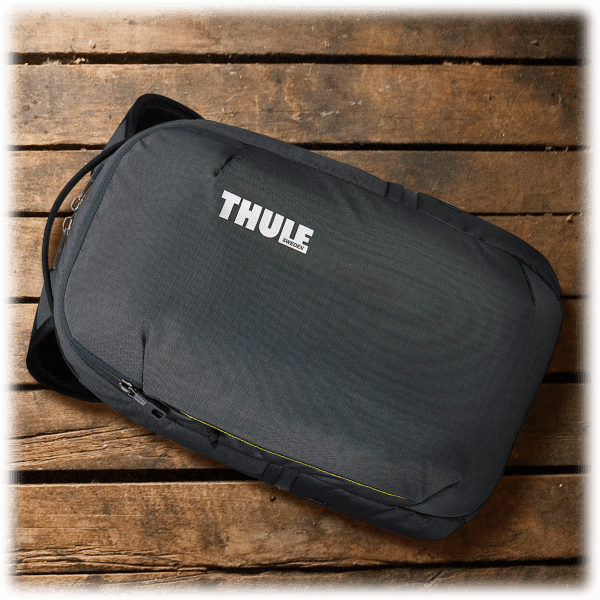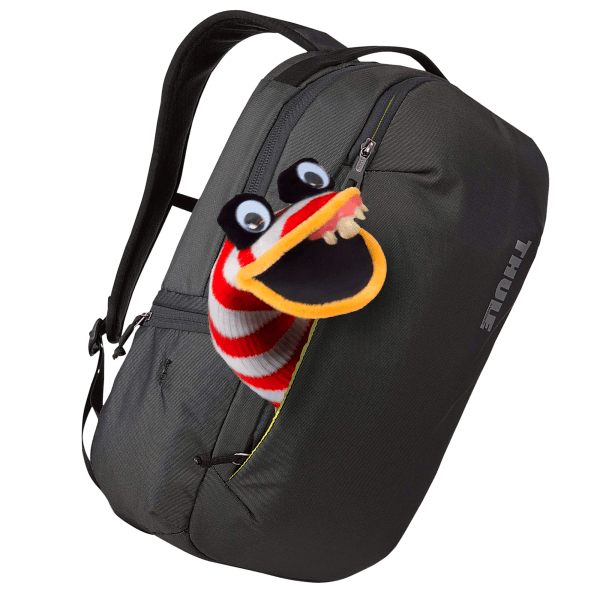 Thule Subterra 23L Backpack
You get a 23L backpack with many pockets and compartments
A padded interior compartments for your laptop (up to a 15" MacBook Pro or 15.6" PC), a side pocket for water bottle storage, really all sorts of pockets and shit
Will slide nicely onto the extended handle of a roller bag for easy airport navigation
Just looks really simple and nice
Model: THUL3-M3-0NC3
see more product specs
Will Get Thuled Again
An excerpt from my screenplay Triple Cross Chris sponsored by Thule backpacks.
INT. WAREHOUSE DAY
SVEN ducks into the abandoned warehouse, crouching by the door. Through the threshold we see several Italian police officers rush by. SVEN breathes a sigh of relief. Then he takes off his Thule Subterra Backpack and slides the tablet out of the padded sleeve. He types in his password, but the screen flashes: ACCESS DENIED!
SVEN
What the hell?
JESSICA (off screen)
Having some technical difficulties?
SVEN looks up to find JESSICA emerging from the shadows. She's also wearing a Thule Subterra Backpack.
SVEN
Jessica! How did you find me here?
JESSICA
That's not the question you should be asking, Sven. Instead, you should be worried about how I managed to pull a tablet swap on you without you knowing.
SVEN
A tablet swap? You mean…
JESSICA
That's right. That tablet? It's just a decoy. The real one is right here in my Thule Subterra Backpack.
SVEN
In the protected sleeve?
JESSICA
No, in the side pocket that's convenient for water bottle storage. Of course it's in the padded pocket, you imbecile! But I'll take it out and give it to you. You just need to pay up.
SVEN
Then we're done? You promise to quit meddling in my shady international business deals?
JESSICA holds up her hands to show no crossed fingers.
JESSICA
As soon as I get $100,000 cash, I'll walk out of this warehouse, go back to my hotel, slide my Thule Subterra Backpack easily onto my larger roller bag's extended handle, and I'll be on my way to the nearest airport. You'll never see me again.
SVEN
Fine. I have a brick of cash in here. It shouldn't be hard to find, what with how well-organized the interior is. Let me just get it for you.
CHRIS (voice muffled)
Not so fast!
The Thule on Jessica's back slowly unzips from the inside and CHRIS emerges.
JESSICA
CIA Special Agent Chris Glethers! Are you telling me…
CHRIS
That's right. The tablet that you thought was the real tablet? That you swiped for the other tablet? That was me. In disguise. And now I'm here to take you both in for questioning!
SVEN
How do you fit in a 23 liter backpack?
CHRIS
I have a rare bone condition.
CLOSE UP: a solitary tear travels down JESSICA's cheek.
JESSICA
So I guess all those times I said, "I love you, little tablet," and the screen flashed back, "I love you too," it was all part of the act, huh?
CHRIS looks away.
CHRIS
No, Jessica. I could never fake something like that.
And it goes on from there. If there are any movie producers reading, hit me up! This screenplay is very much available!