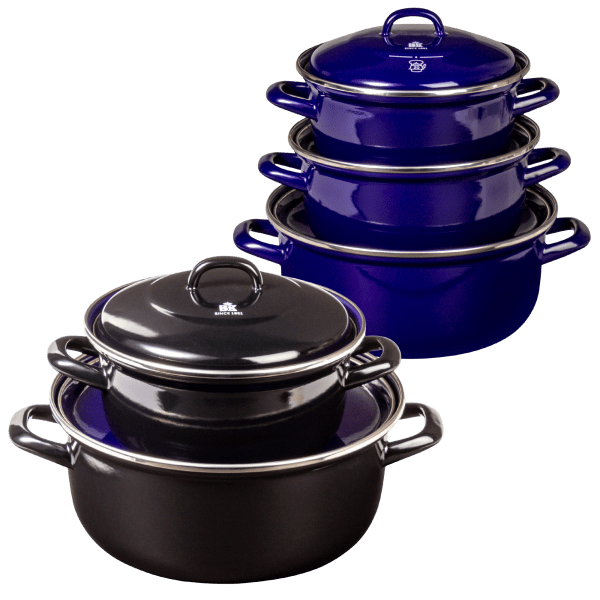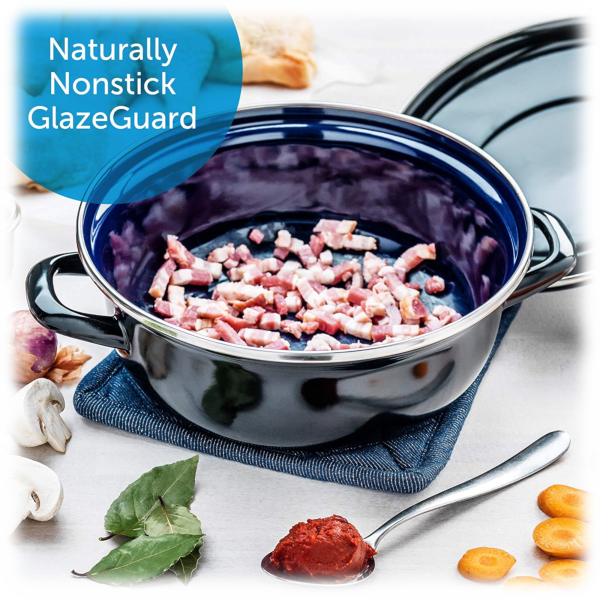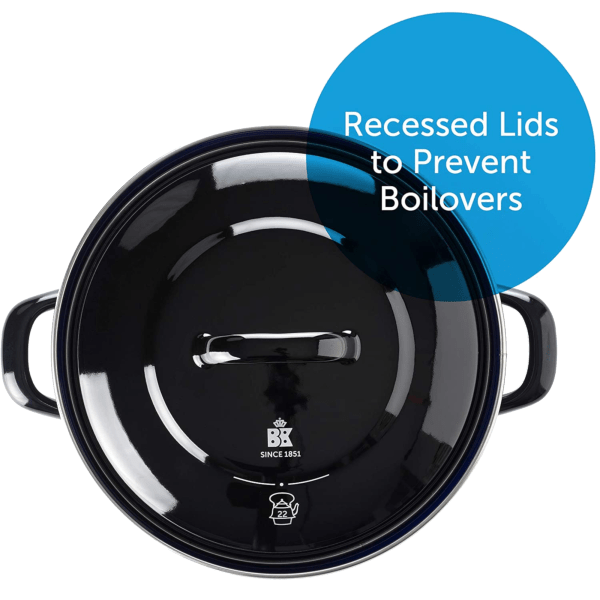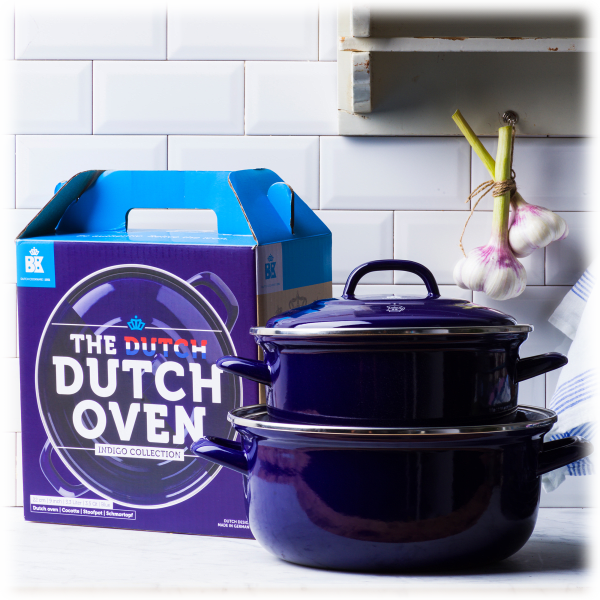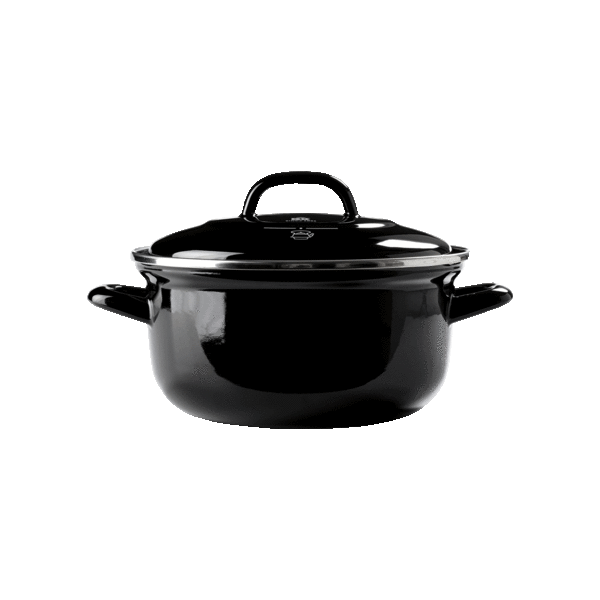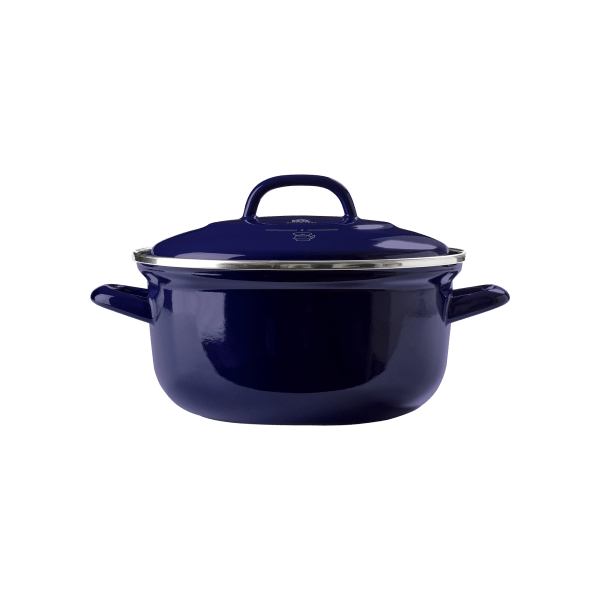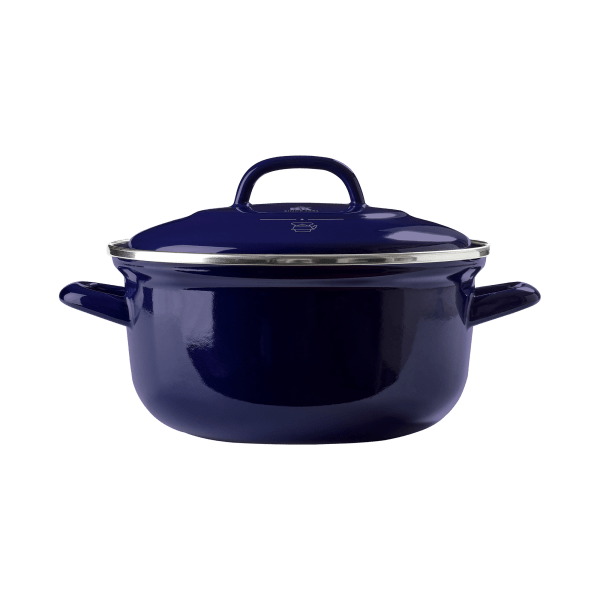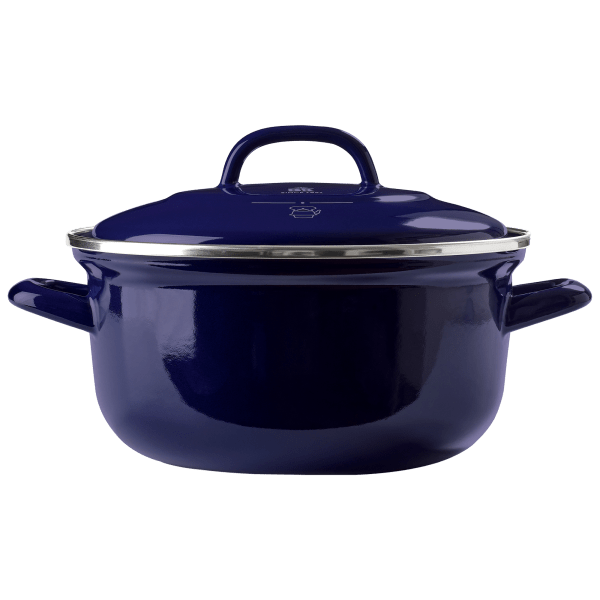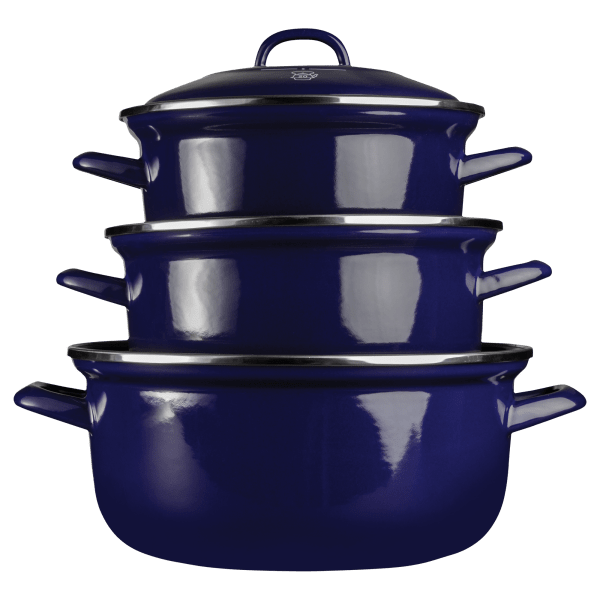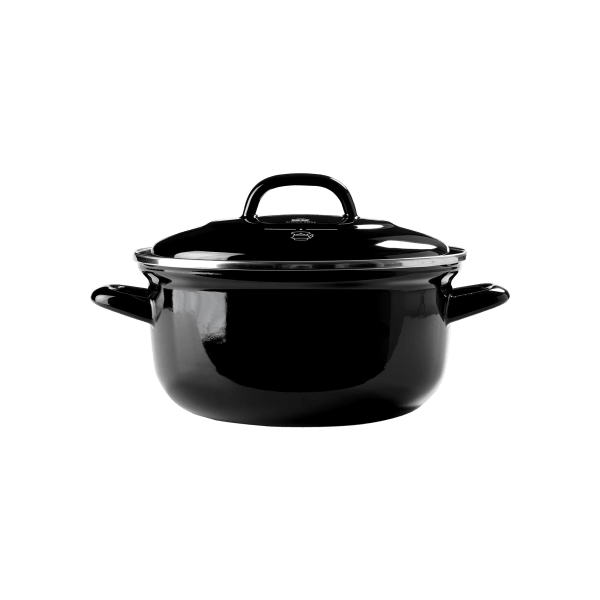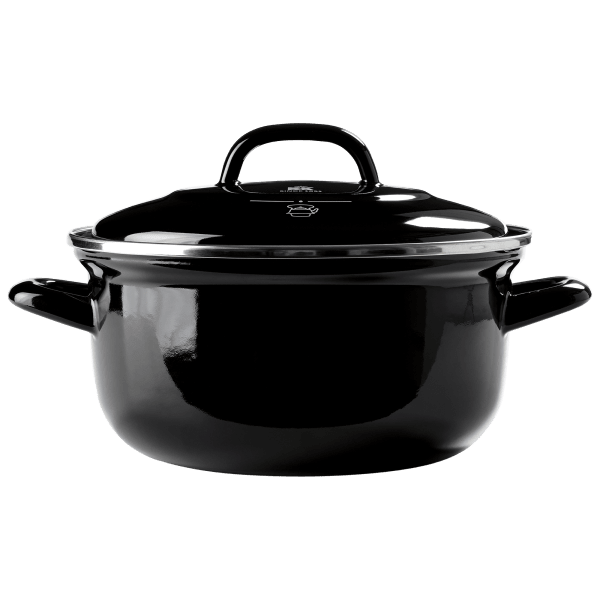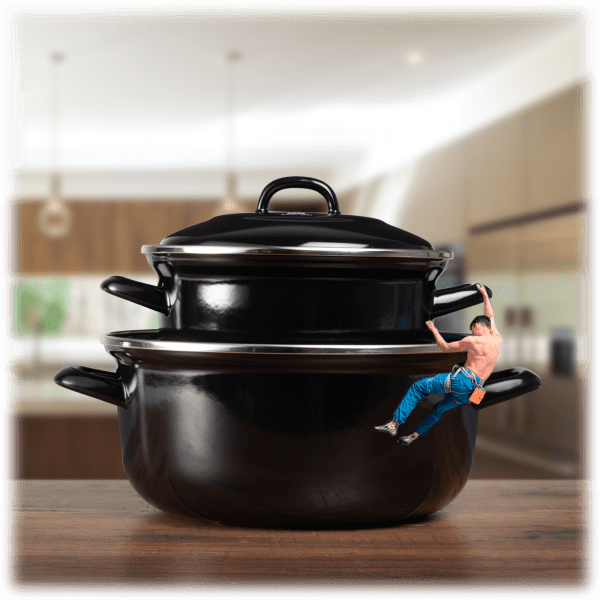 The Original Dutch Oven from BK (2.5, 3.5, 5.5 Qt)
The enameled carbon steel body is strong AF
The glaze-guard coating and anti-chip technology guard the glaze and deny the chips
But you CAN put some chips in it if you want
This company basically invented the dutch oven
Mehtizens loved it last time we sold the green ones!
Made in Germany
Can it make a margarita: No, but if you fill it with margarita, then you can drink it all, and that only counts as one margarita
see more product specs
Dutch Summer
We've got these in a bunch of fun new colors, but otherwise, they're the same dutch oven we sold in January of 2021 and then again in October. You'll notice that those dates are in the winter and fall respectively. If you're thinking: What the hell do I do with one of these things in the summer?, we'll get to that down the page a little.
But first, a brief overview!
BK basically invented the dutch oven. In 1951, Queen Juliana of the Netherlands even bestowed upon them the "Royal Predicate," which is something that can "only be awarded to an organization that's highly prominent in its field, of national importance and in business for at least a hundred years." (That's from the heritage page of their website, by the way.) Today, they build their pots out of carbon steel, with glazeguard coating and anti-chip technology.
Cool! Now that that's all covered, let's get back to the initial question: what do you do with one of these things in the warmer months?
Because, after all, what's the first thing you think of when you hear the phrase "dutch oven"? Okay, fine. What's the first culinary thing you think of when you hear the phrase "dutch oven"? Maybe a hearty beef stew? Maybe pot roast and potatoes? Something simmering on the stovetop or cooking for hours in the oven, filling your cold house with warmth and delicious smells on a snowy night?
Yeah, well, that's the last thing you need in summer! No way, you want a fruit salad, a cold cut sandwich, and a margarita, not something designed to line you with a layer of fatty chill-fighting insulation and put you to sleep at 7pm, because the sun's already been down for 4 hours.
That's why we decided to do a little research. Emphasis on the 'little.' Like, we seriously googled "Summer uses dutch oven" and clicked the first link, which was this blog post from Fresh Australian Store titled "7 Greatest Summer Uses of a Dutch Oven."
A lot of the reasons are pretty simple. Aka, just because it's summer doesn't mean you, like, don't cook anything, and many summer favorites still call for a pot. Plus, you can use it to cook on the grill, or when you're camping. But our favorite suggestion is to use it as a serving vessel for cold meals. After all, the same properties that make a dutch oven great for retaining heat will also allow it to keep cold stuff colder for a little longer. They even suggest using it as a cooler.
This kind of reminds us of the Mitch Hedberg joke about how escalators don't stop working; they become stairs. Just because it isn't soup season doesn't mean your dutch oven ceases to exist. You can use it to fry chicken. Or you can fill it with ice and keep a few beers cold. Hell, you can put your onions in it for all we care. Point is: it's a thing with a bottom, some walls, and a lid, so it has plenty of uses.
And then, once fall rolls around, all you need to do is clean it out and get stewing!