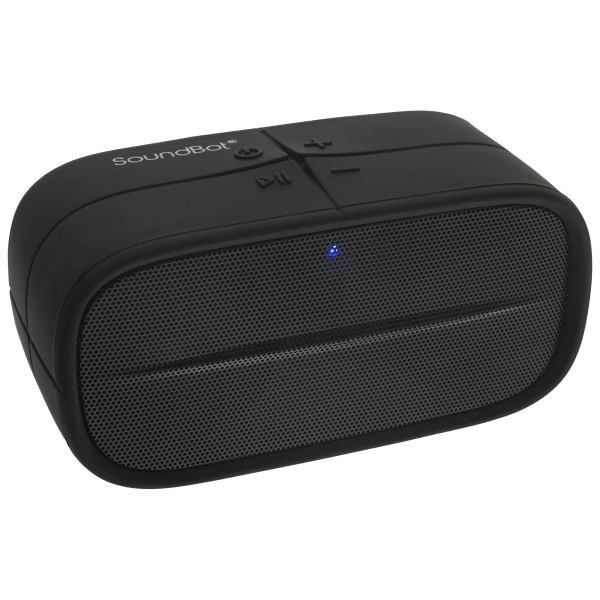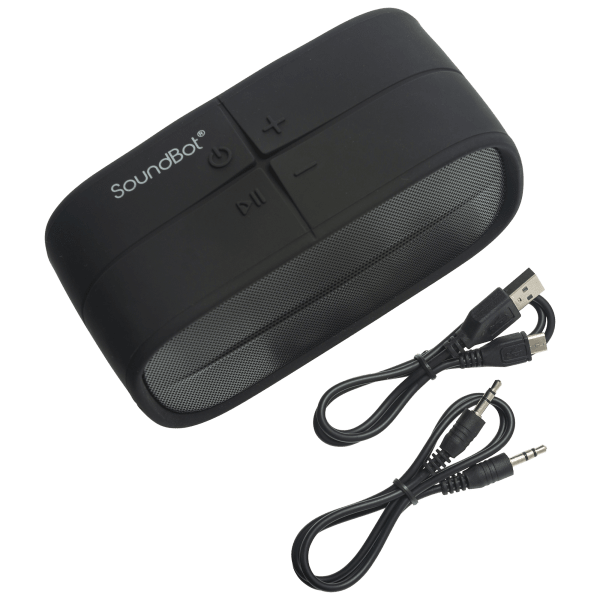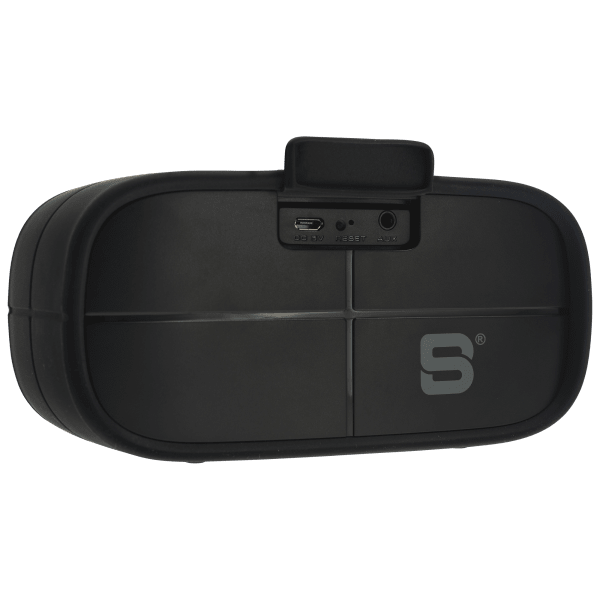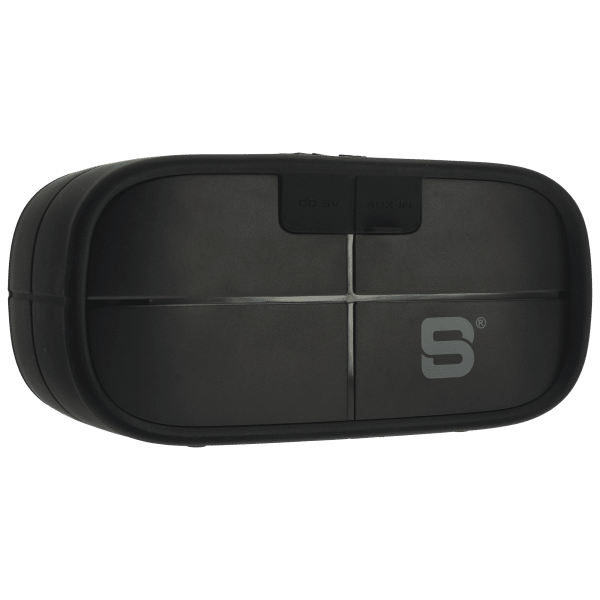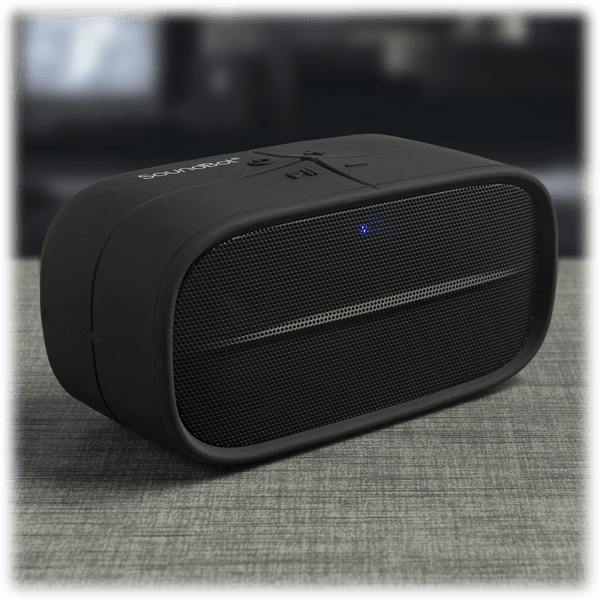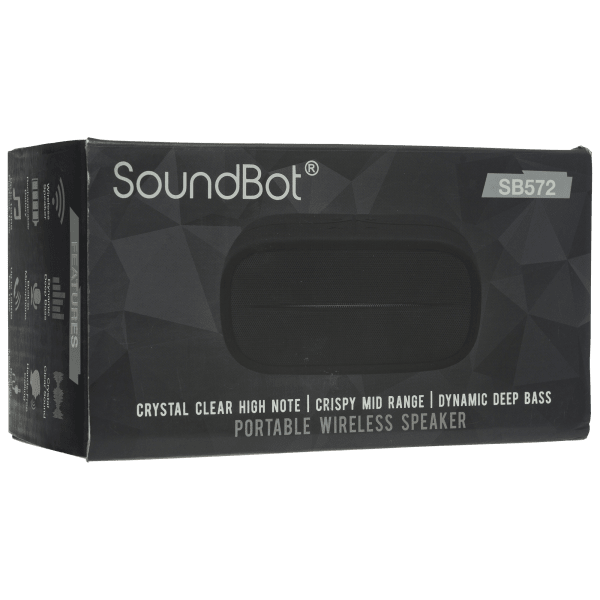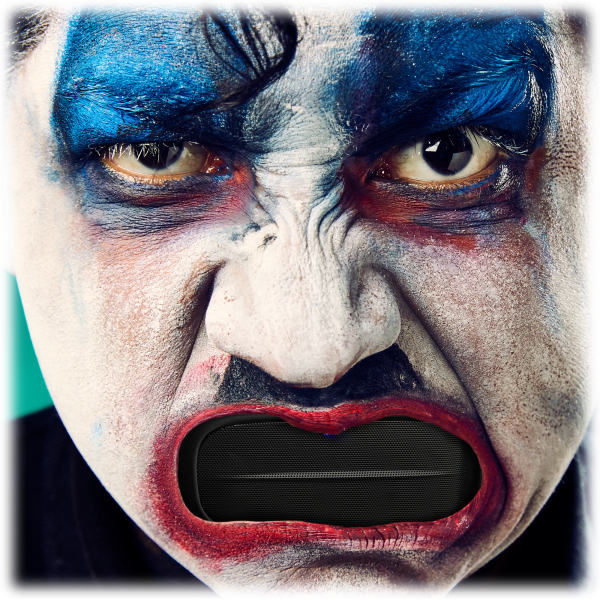 SoundBot SB572 Bluetooth 4.1 Wireless Speaker
These things actually get pretty good reviews
Shock and water resistant, so great for a game of Toss The Music After The Rain Storm
No wires, but you know that by now
A great gift for someone who, I don't know, wants a bluetooth speaker?
Model: SB572, because it sounds better than at least 572 other bluetooth speakers, if not more
see more product specs
Do You Hear What I Hear?
Dear members of the Underground League of Cheer,
As news travels fast here in the manor of Lord Grontam, you have likely already heard the news: that terror that is Lead Gardner Harribold discovered one of our new recruits, young Donovan, wearing Christmas socks, and reported him to the holiday-weary lord himself.
And you likely know the unusual result: unlike the many outed celebrators of the past, Donovan was not dismissed, not even disciplined, as a matter of fact!
We, the members of the Underground League of Cheer must take this as evidence that the grief of the decades old Christmas-related disaster that left Lord Grontam jaded and unable to enjoy the winter festivities is at long last giving way! And we must strike while the iron is hot.
This is why, with each copy of this letter, I have included a SoundBot SB572 Bluetooth 4.1 Wireless Speaker. They each feature a full spectrum high quality 3W premium 52mm driver for excellent sound, are shock and water resistant, and moreover work with any bluetooth-enabled device.
Therefore, here is the plan:
We will hide the Soundbots throughout the manor. Then, we will pair them with our various music-playing devices and play the harpsichord rendition of 'Silent Night' that a local musician recorded for me. This track should be perfect for our mission, given that Lord Grontam has often mentioned hearing harpsichord music when he looks longingly out the window, likely something from a long-faded memory of famed harpsichordist Merriman Charlton, one of the lord's close (and only) childhood friends. Why, on certain occasions, you might see our melancholy employer's hands lift as if to play upon an invisible set of keys in front of him! Though, of course, he could never touch a real harpsichord himself, due to his intense ivory allergy.
But that's beside the point. What's important to know is that we will play the harpsichord rendition of 'Silent Night,' quietly at first, so that Lord Grontam thinks it is only in his mind. Slowly, though, we will raise the volume, and in turn, his spirits.
Of course, this is a very dangerous undertaking that could cost all of us our employment. But let us all admit the truth: from the day we founded the Underground League of Cheer, we knew a day would come when we would no longer be satisfied simply wearing secret socks.
We are on the precipice of something truly spectacular, friends! The time to act is now!
Sincerely,
Yvette Fontue
Senior Assistant Maintainer of Roaring Fires
The Estate of Lord Kilroy Grontam