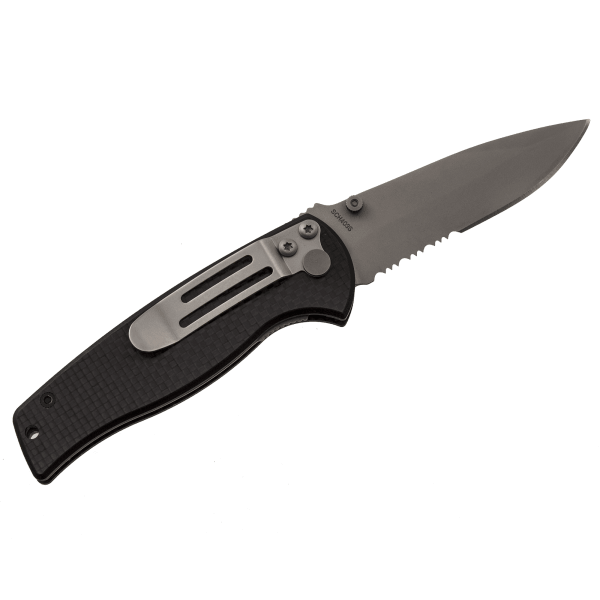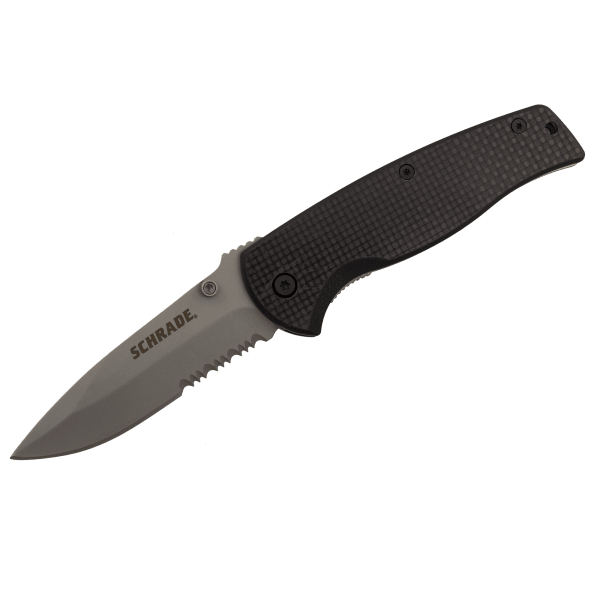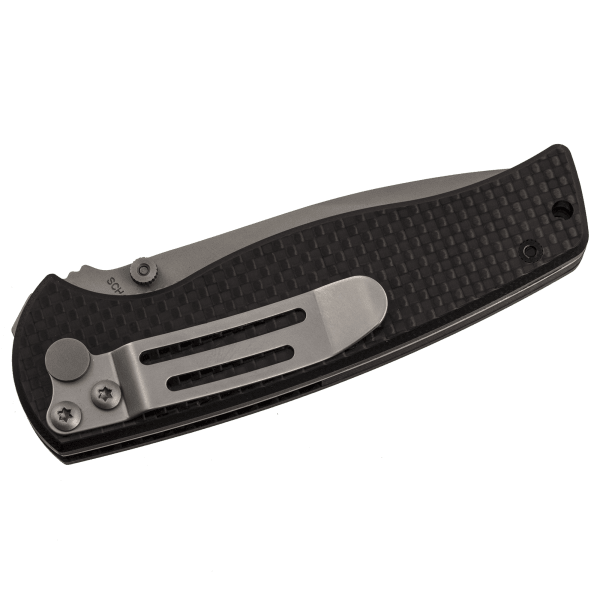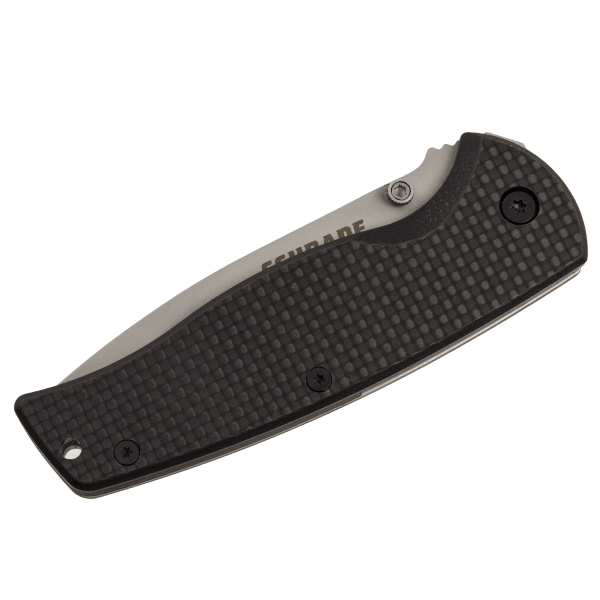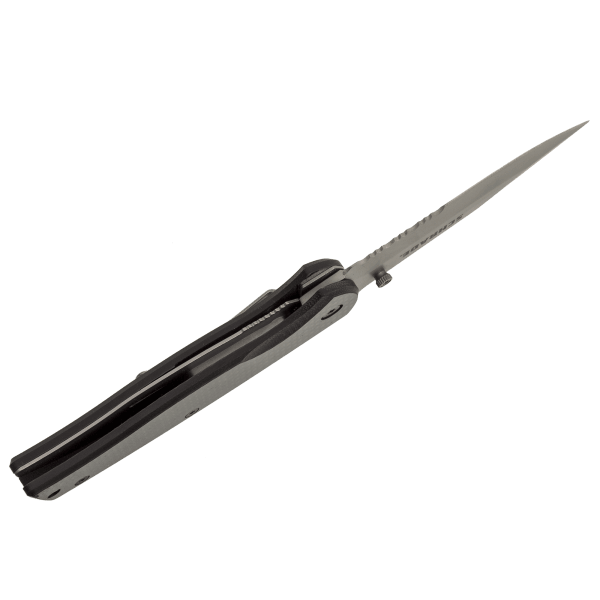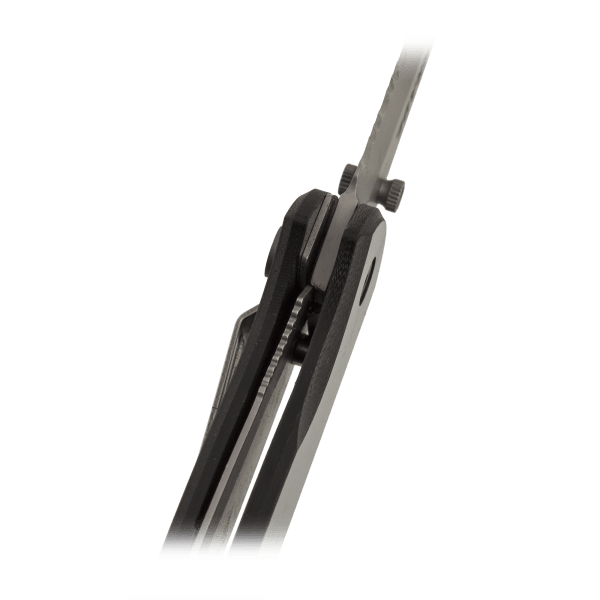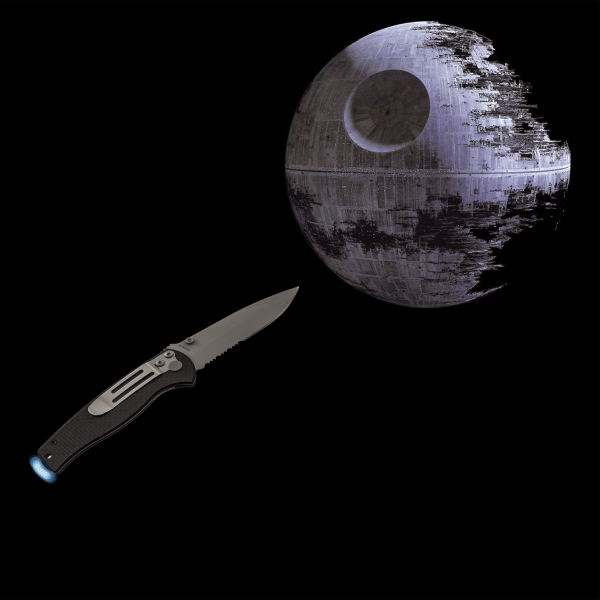 Schrade Partially Serrated Drop Point Blade Knife
A knife
With a 3.3" drop-point blade
And a carbon-fiber handle
Plus a serrated bit near the handle in case your survival situation requires cutting a crusty baguette
Model: SCH403S ("SCH" stands for "Schrade" and the "S" at the end for "serrated," possibly, but what about "403"? The prime factors of 403 are 13 and 31. The prime factor of 1331 is 11 (11 x 11 x 11). In the Netflix series "Stranger Things," the character Eleven knew of an alternate version of reality called "The Upside Down." The song "Upside Down" by Jack Johnson was featured in the film "Curious George," which was produced by Ron Howard, David Kirschner, and Jon Shapiro, and "Shapiro" is an anagram for "O, I Sharp.")
see more product specs
Memes Your Know: This Much Green
I didn't know there were this many knives in the whole galaxy.
Meh writer @skemmehs here to describe yet another knife. I've only been on this job for a few weeks but have already exhausted my sparse supply of witticisms about cutting instruments. This one's "partially serrated blade," differentiates it somewhat from the pack, but on the whole its much like the others: a solid knife at a good price.
I feel about knives much the same way Rey feels about "green" in this recently popular video:
Being a dilettante of online memery, I came to this video through one of its many mash-ups:
This of course referencing the "Yee" dinosaur video from way back in 2012:
Which (this was new to me) was extracted from this incredible Italian Land Before Time knockoff:
I found the Yee/Rey mashup funny as a standalone piece without knowing the original context (as in the original green-screen joke context). This contorted self-referentiation in memes creates, I would argue, a kind of jazz-like beauty. The original joke or theme, passed from one artist to the next, eventually loses what made it stick out in the first place, but gains interesting new angles, cadences, and humor.
Take this version:
I would say it's more funny the less you understand it. Maybe you recognize the clip as YouTuber iDubbbzTV, maybe you even recognize the specific video its taken from. But knowing that or thinking about that takes away from the core absurdity that makes it funny.
What's funny about absurdity? That's out of our pay grade. It just is.