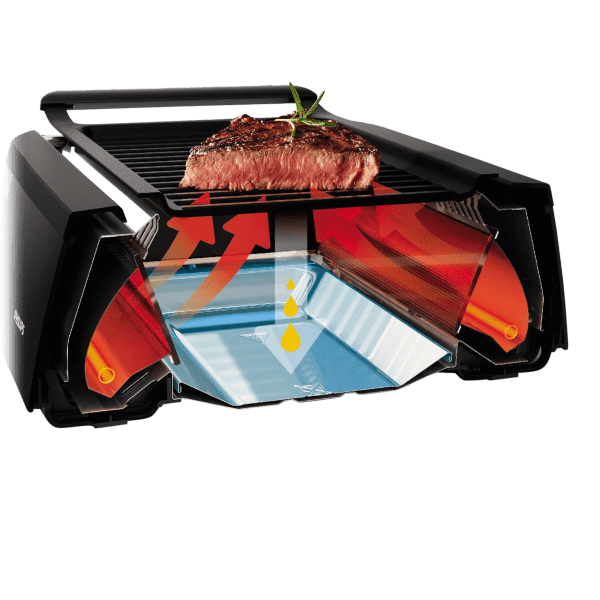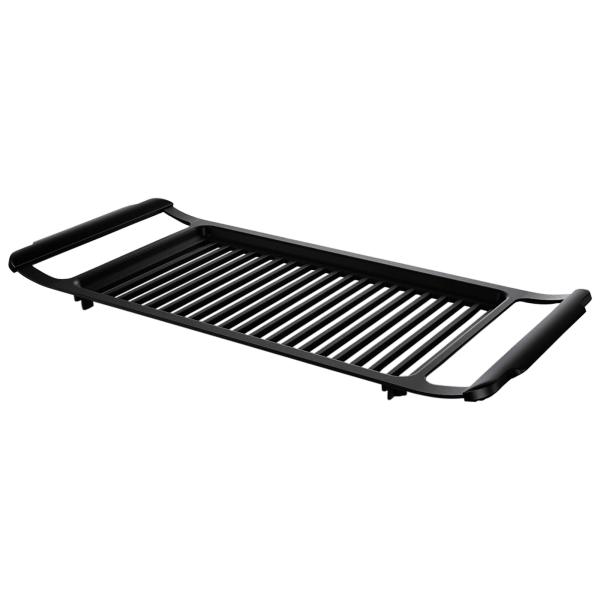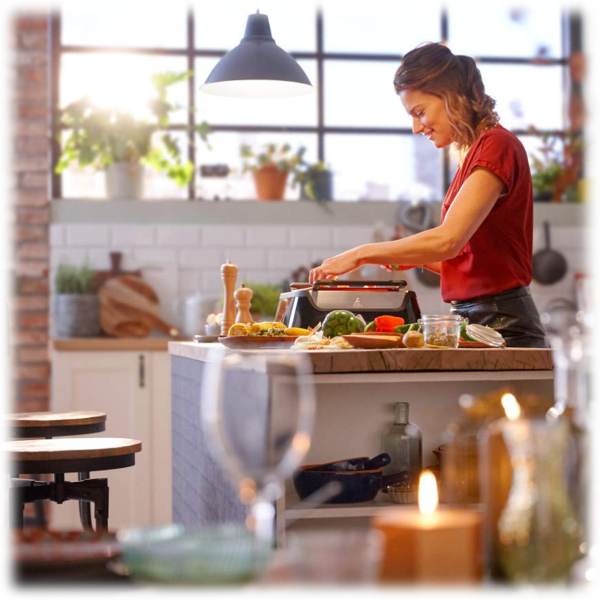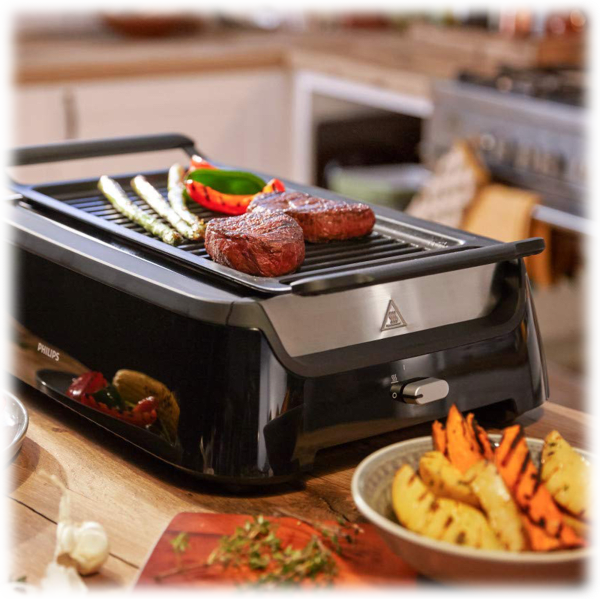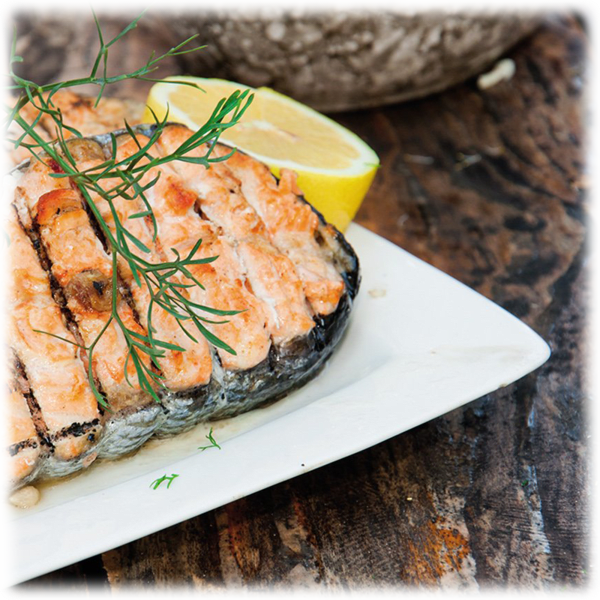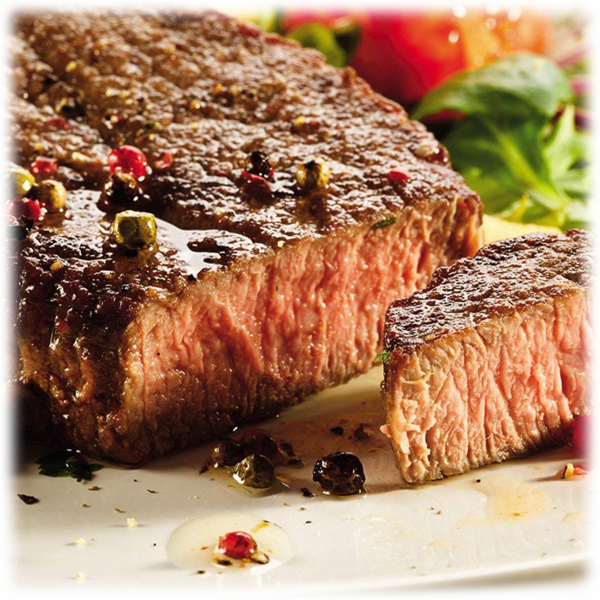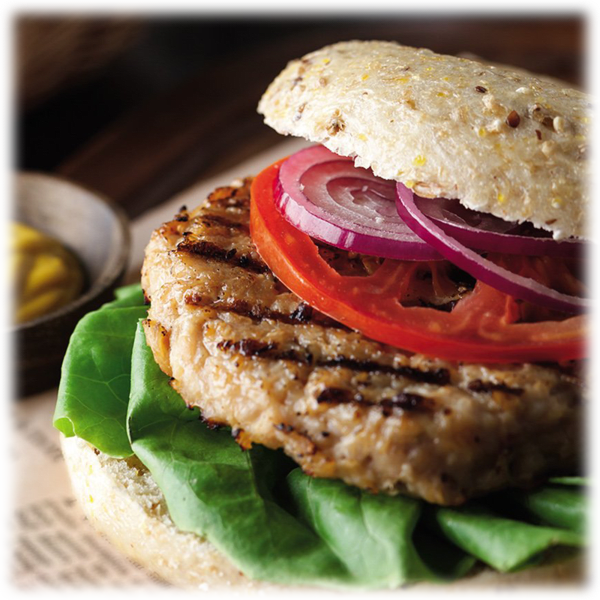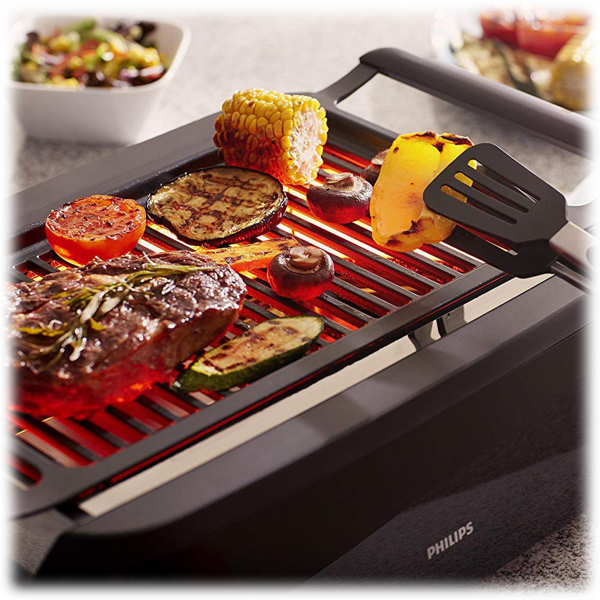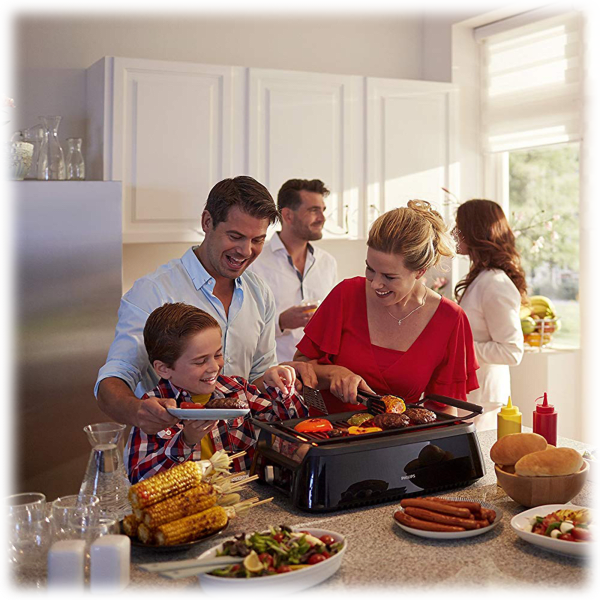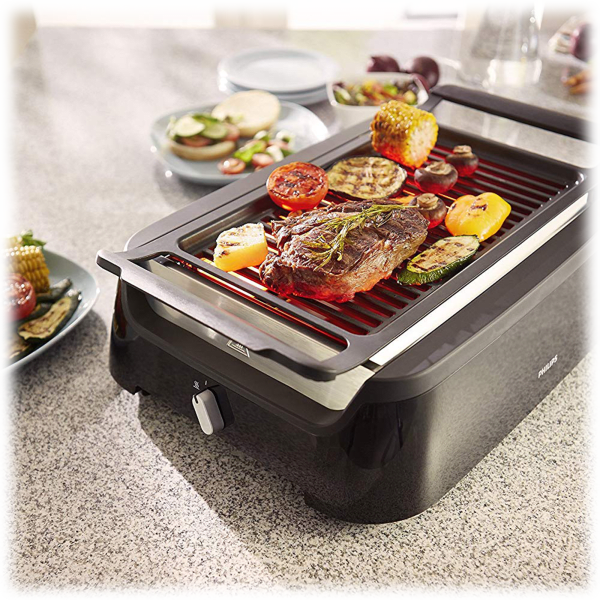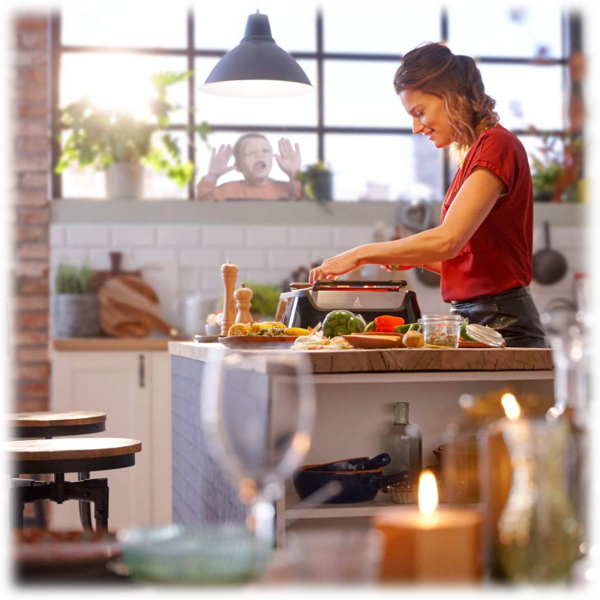 Philips Avance Smoke-Less Indoor Infrared Grill
Designed in the Netherlands and built in Turkey, which is cool to know
We're not talking about your basic indoor grill here
It's got infrared technology that sets it apart from competitors
(Say that when you give it to someone for Christmas)
Model: HD6371/94; the HD is there because it's crystal clear that this is a cool grill (they can't all be winners, okay?)
see more product specs
Grill Gifts? Grifts! (Wait...)
If you're buying this for yourself, then it's likely to arrive when you're waist deep in leftover turkey and cranberry sauce. In which case, might we interest you in a delightful recipe designed specifically to make use of this Philips indoor grill: the perfect thanksgiving leftover sandwich!
But let's be real, many of you are going to leave this in the box until late December. Because the holidays are a great time to splurge on that kitchen gadget that you know someone will love, even if they might never buy it themselves. You know what we're talking about: the kind of thing they'll unwrap and say, "huh." And then they'll say, "Might be nice for making burgers in the winter," or "Philips is a good brand," or something. Then they'll read about how it separates the fat while it grills for healthier meals or how its infrared technology separates it from other products in the category.
And next thing you know, they'll be putting the goose in the freezer and throwing on a few steaks while they watch the Christmas Day NBA games.
Which would make sense, given that the Philips Smoke-less Indoor BBQ Grill is endorsed by many players from the NBA G-league! No, we don't mean the G-league that's the former D-league, renamed after receiving a large payment from a sports drink company who we won't name. We're talking about the NBA GRILL-league!
Just take a look at some of the past and present G-league standouts who have endorsed the Philips Smoke-less Indoor BBQ Grill:
Detroit Pistons forward, Steak Griffin,
New York Knicks legend, Grillis Reed,
Argentinian journeyman, Char-los Delfino,
Trailblazing big man, George (No) Mik(rowav)an,
Four time champion, Rackille O'Neal,
Boston Celtics icon, Bob BarbeCousey,
Houston Rockets sharp shooter, Chickenny 'The Jet' Smith,
Denver Nuggets allstar center, Nikola Artijokic,
Hall-of-famer, Kebob McAdoo,
and Chicago Bulls head coach, Jim Broilen!
If it's good enough for these obviously totally real people, then it's good enough for that aspiring grill-master in your life! So buy it now and save a little shopping time down the line!