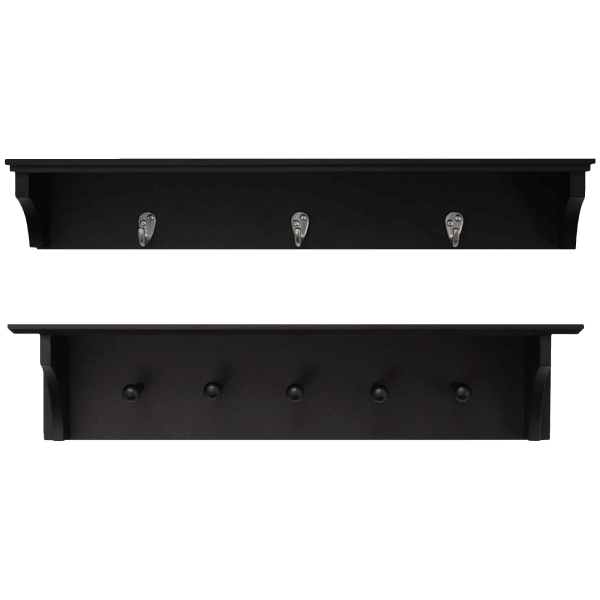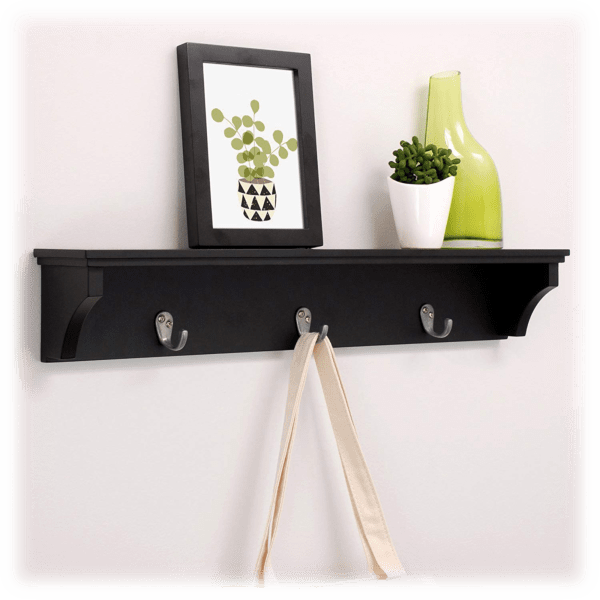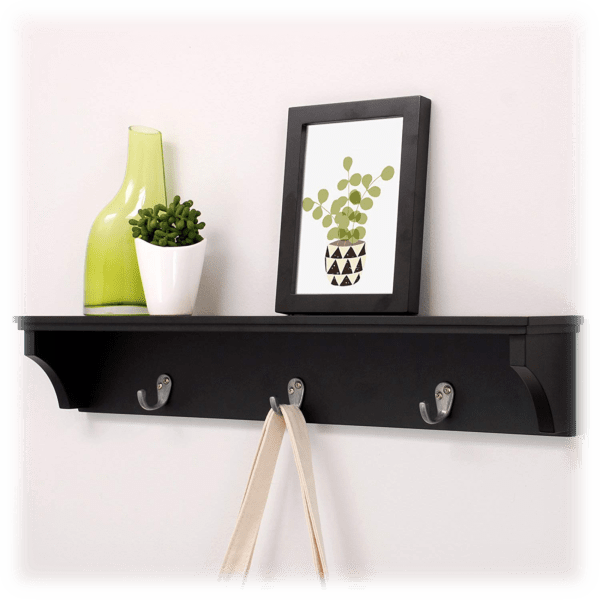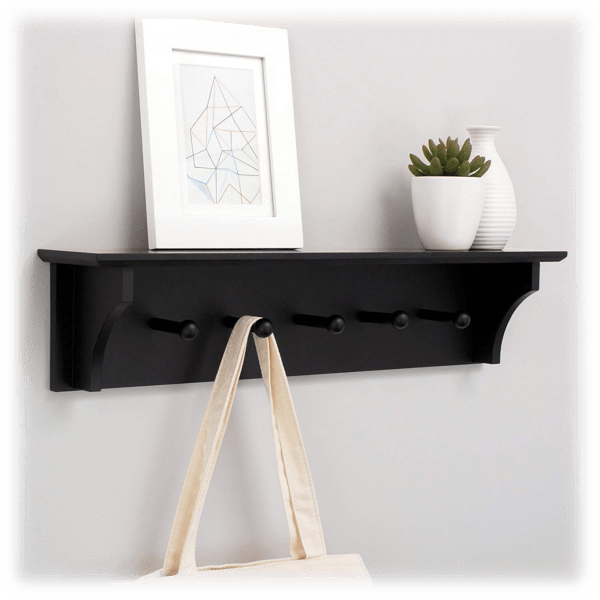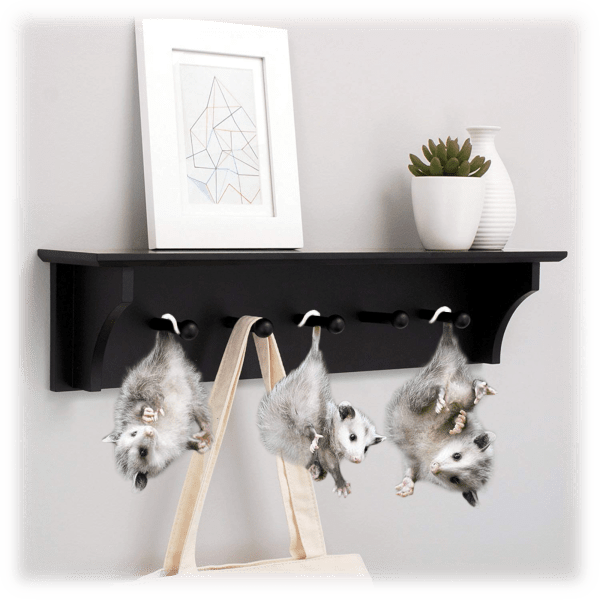 Kiera Grace Floating Peg & Hook Wall Shelves
Give your winter coat a new place to hang
Choose hooks or pegs, which coincidentally, is how they split teams up for pirate pickup basketball
Shelf on top for shoving the stuff that doesn't fit on the hooks or pegs
Model: P364515
see more product specs
Crunching the Numbers
Like, sure, these shelves look nice and all, but there's a bit of a math issue here:
You get only 5 pegs or 3 hooks, and yet, every week at Mediocritee, we offer 2 great designs. And sure, you can technically buy just one shirt, but c'mon! Who does that? Take this week's options, for example. You're really going to look at those excellent designs celebrating a beloved newspaper comic and you're not going to get a 2nd one for just $7 more?
Don't be ridiculous!
Point is, you're getting 2 shirts a week so how can you hang them on an odd-numbered set of hooks or pegs without having to split up a pair?
Now, we know what you're thinking: you hang coats on them. Because coats generally have two pockets. So you can stash the matching shirts in each pocket. That way you could hang 6 or 10 tees from Mediocritee (depending on which of these shelves you choose) at a time.
But here's the thing: when you shove shirts into jacket pockets, they get a bit wrinkly. Not great!
And fine, you might suggest that we hang our jackets on the pegs or hooks and not shove shirts into their pockets, that we instead stash our shirts neatly in drawers in the closets of our bedrooms. But here's the thing: all those minutes it takes to get from your shirt drawer to the door when no one can see how cool and stylish you look? They add up! And so does the wear and tear. So, of course you need to hang them right by the door! It's called optimization!
Anyway, the correct solution is to hang 3 or 5 shirts and then fold the outlier and place it on the shelf above the hooks or pegs.
Duh!