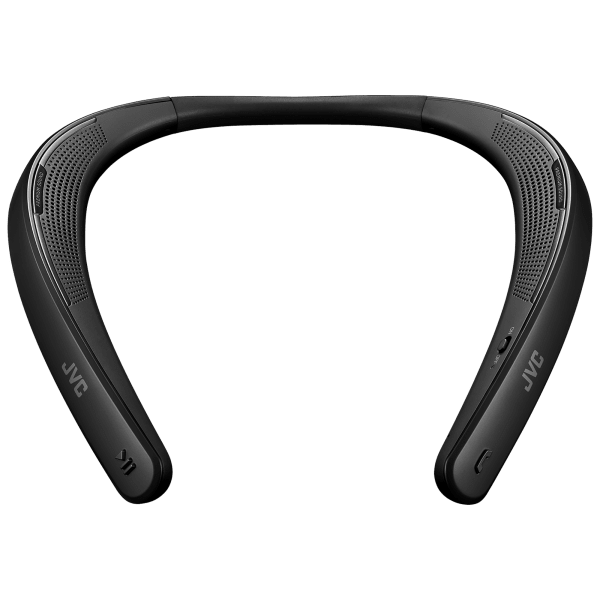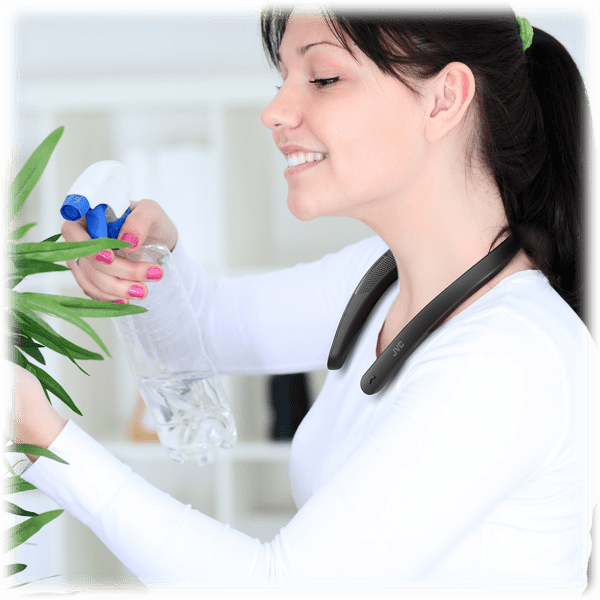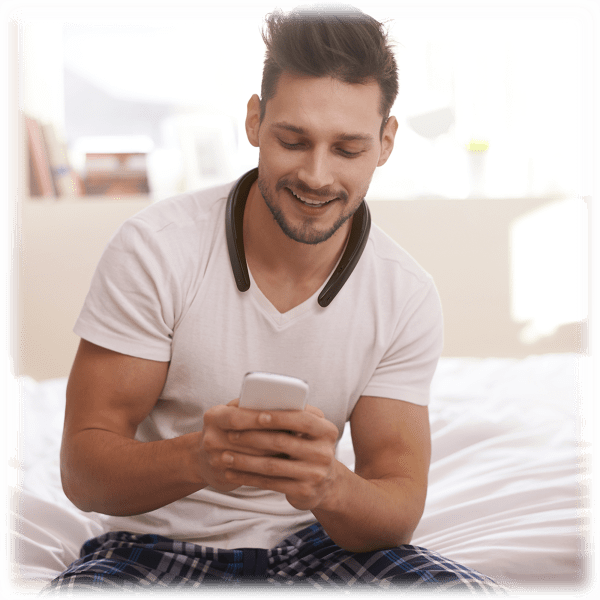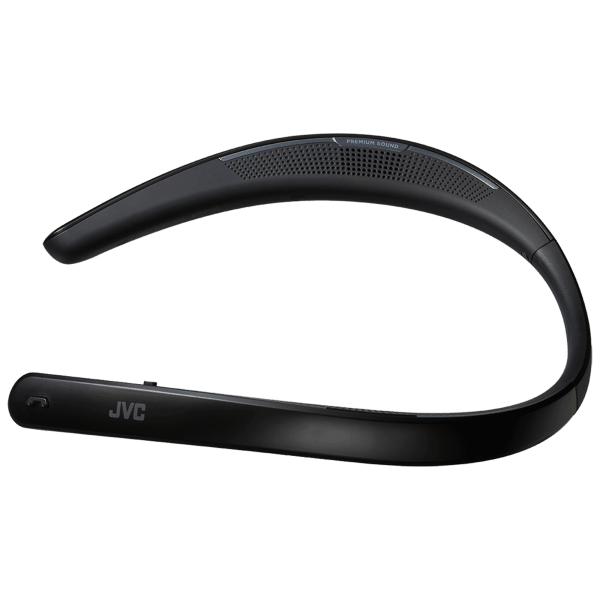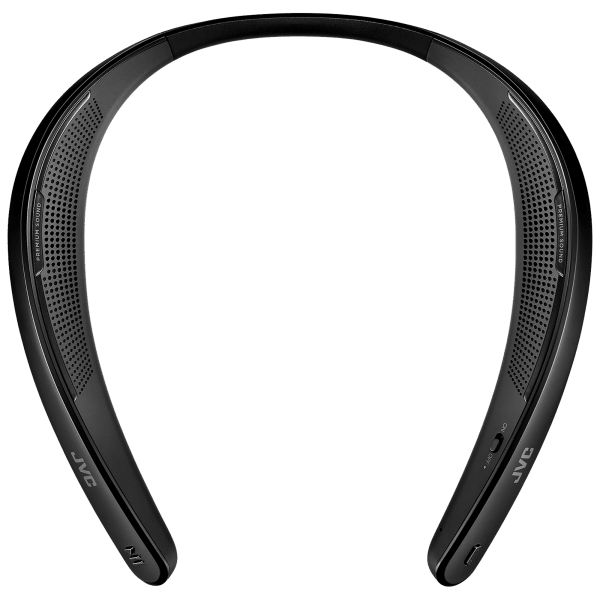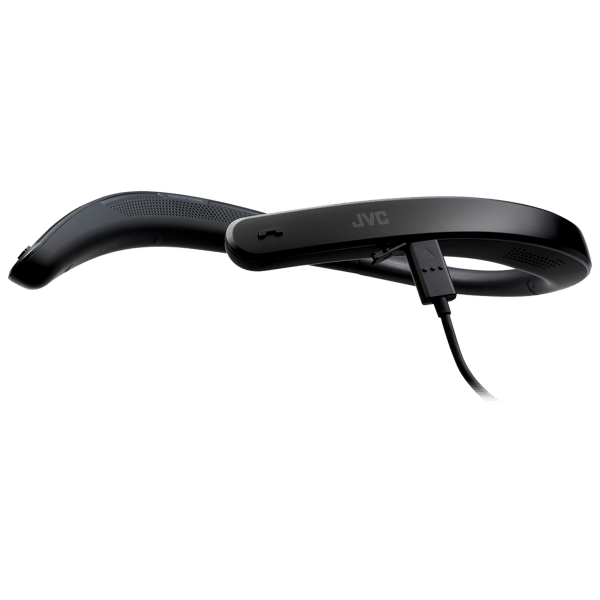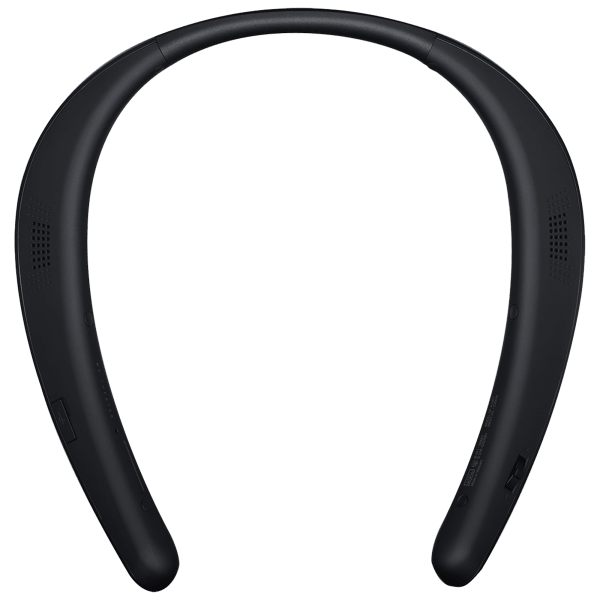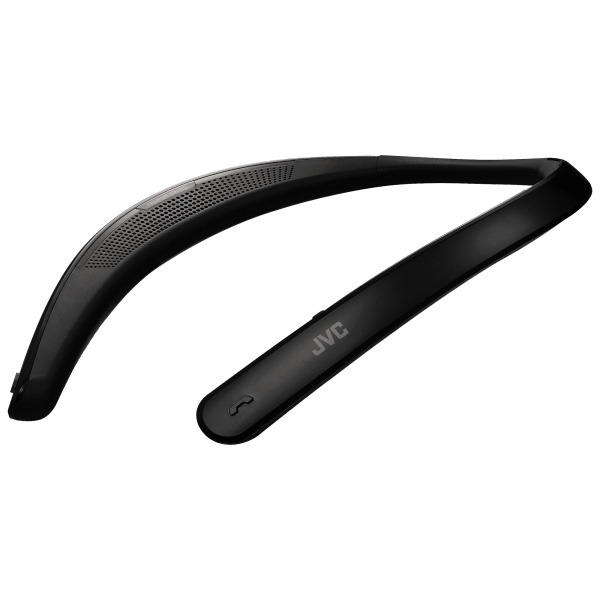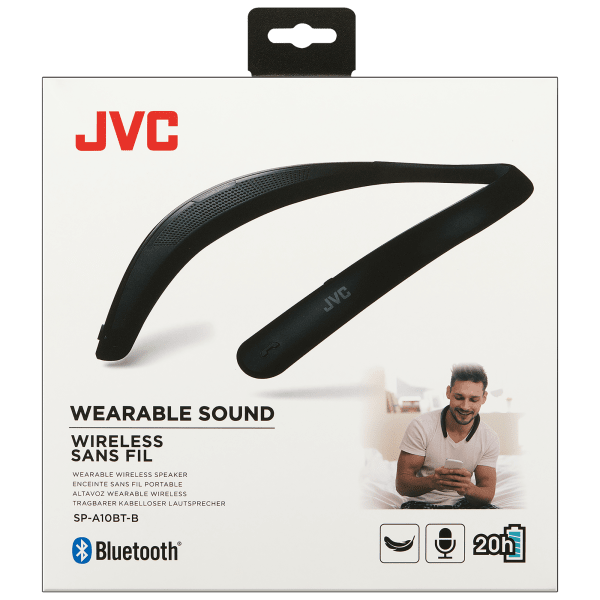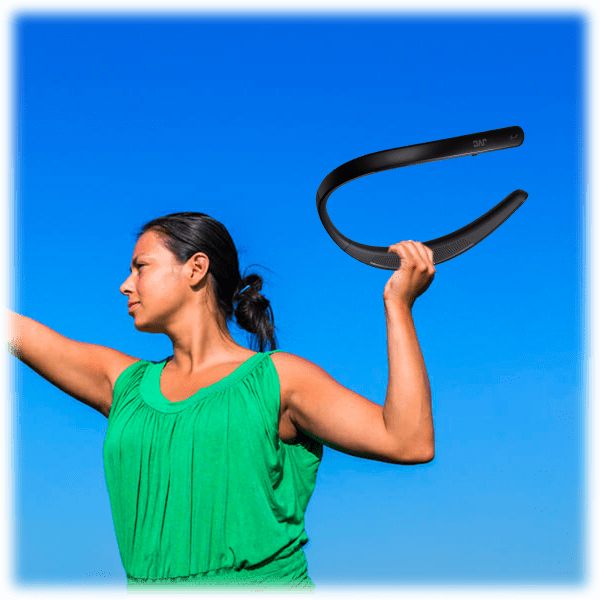 JVC Wearable Neckband Speaker with Mic
The compromise between headphones that shut the world out and a bluetooth speaker that stays put
It's got a mic, so it's good for taking calls while working from home
Integrates with voice assistants easily
Lightweight
Looks like something from a sci-fi movie
Model: SP-A10BT-B, the SP stands for "super productive" because that's what you'll be with these! What does the rest of it mean? Who knows! And who cares! Not you! You've got more productive things to do with your time than figure that out!
see more product specs
Surround Sound
In the morning, when I get up, I like to put in my earbuds and listen to a podcast while I brew coffee and tidy up the kitchen from the night before. It's nice, like I'm in my own little world, "hanging out" with my "friends" as they talk about basketball or books or technology or whatever. If I need to walk into the other room to grab something, the voices come right with me without waking anyone else up.
At night, though, I like to synch up the nice bluetooth speaker I finally invested in, to listen to stuff while I cook. That way I don't feel like I'm totally shut off from the world; I can hear the music or the radio show, but I can also hear the sizzle of the onions and the low hum of the oven fan.
But these two examples are pretty much the far ends of the spectrum. In the first scenario, I'm moving around the house and trying to remain quiet. In the second, I'm sticking to one room at a time of day when sound is welcome.
So what do you do when you want to want to move around, but you don't want the weird isolated sound-bubble feeling of headphones?
It's simple. You get one of these JVC Wearable Neckband Speakers for $29.
Is the sound as perfectly tuned as a set of premium bluetooth earbuds? Or as booming and bass-heavy as a really nice bluetooth speaker?
No, of course not, and that's kind of the whole point!
Sometimes, especially when you're working from home, you want to be able to listen to a podcast or an audio book or a song without totally shutting the world out. And conversely, you don't want to press pause just to go into the kitchen to grab a glass of water or a snack. Because even a portable speaker isn't as portable as this.
Plus, it's got a mic, so you can answer calls without picking up your phone or taking out your right earbud or turning the whole house into the 'Hear Who's On The Phone' radio hour.
Basically, it's a simple solution to a small problem for a little amount of money. Sounds good to us!
Just promise one thing: once we all go back out into the world, PLEASE do not wear this into the office or the coffee shop.