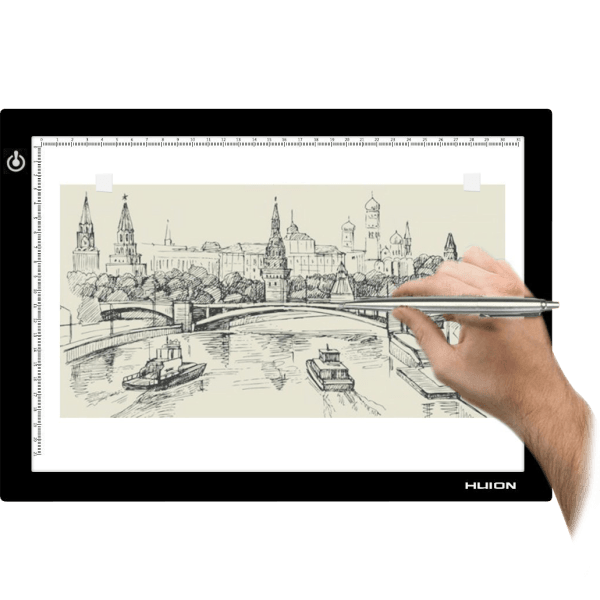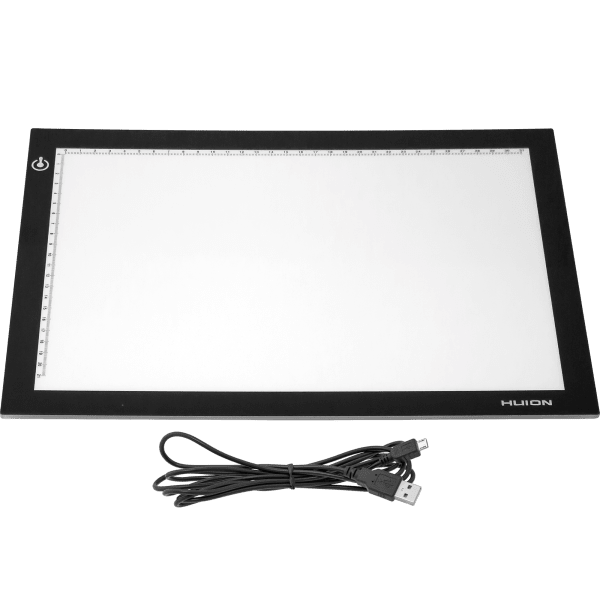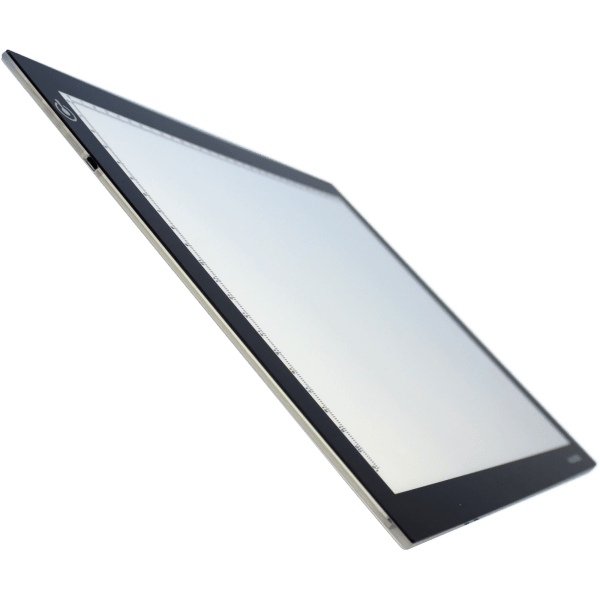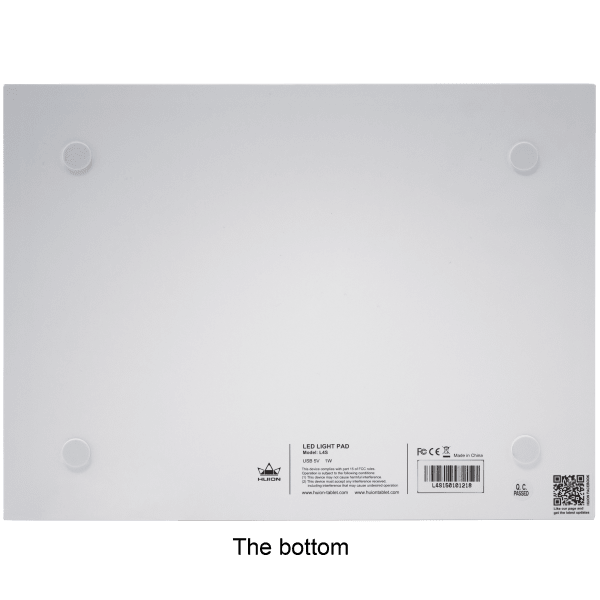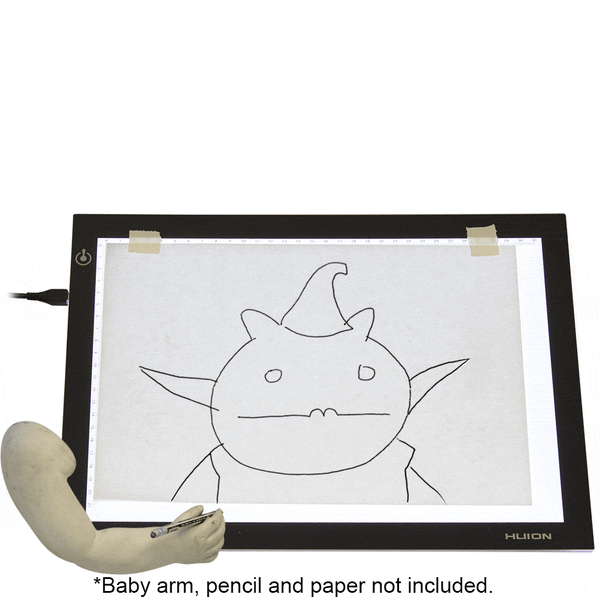 Huion 17.7 Inch LED Tracing Light Box
The top-selling lightbox with 400 reviews on Amazon, we guess this is a thing
Super bright: 1500 lux LED lamps
Super light: weighs 1.5 lbs. and is 0.3" thick
Not a digital drawing tablet, although it looks like one, so don't buy it if you think it's a digital drawing tablet because it's not
Model: L4S
see more product specs
For people who draw. Like you.
What do you mean, you don't draw? When did you quit? Because every kid draws. Everybody is an artist up to a certain age. But then we grow up and decide that drawing is childish. Or boring. Or a waste of time because we're never going to be Albrecht Dürer or Bill Watterson so what's the point?
Bullshit. Draw something. It's good for you, whether you're good at it or not.
And if you want to get good at it, copy. Find a picture you like. Put it on this lightbox. Put a piece of paper on top of it. Trace it. Try to replicate every detail. Notice how the ankle of that sheep just barely curves this way, how that shading makes that bowl of sauerkraut seem to come to life. You'll learn. Trace enough, and you will absorb the skill of drawing through your eyes and your hand.
One of our favorite books, Steal Like an Artist by Austin Kleon, makes the very good point that the human hand is incapable of producing a perfect copy. When you compare your sheep-and-sauerkraut picture to the original, you'll see differences. That's you. The more you practice, the closer you get to the original, the more the remaining differences will stand out. Copy enough, and you'll find yourself.
This isn't a drawing tablet. It's not a way to draw on the computer. It's a way to teach your muscles how to draw, the way people always have throughout history: by copying. And a way to teach your mind how to understand the world: by drawing, by seeing the little miracle in every detail, by realizing that you're surrounded by wonder every second of every day. Draw enough, and you'll grow up.