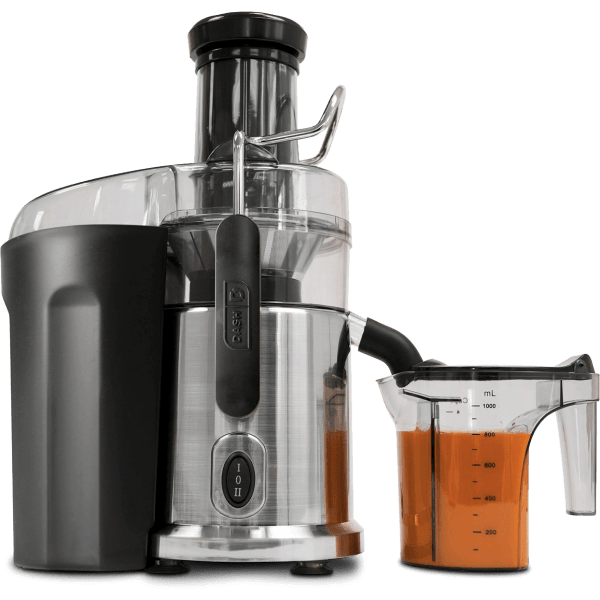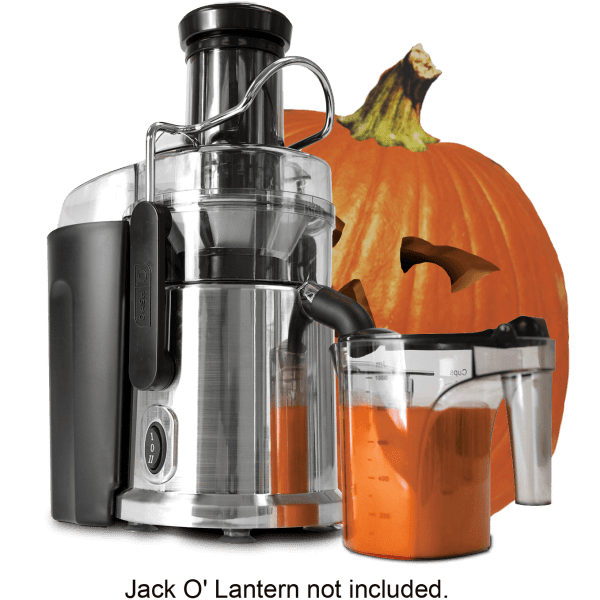 Dash 2-Speed Juice Extractor
32-oz. jumbo jug for junkies jonesing for a juice jag
2 speeds smash and squish soft or sturdy stuff into slurpable slop
Chiefly chosen by chaps and chicks chasing cheap chow
Engineered for effortless, easy… oh, screw this alliteration stuff, it's easy to clean
Model: JB001CM
see more product specs
Not the best juicer.
Check out the near-perfect symmetry of public opinion about this juicer, as reflected in its Amazon ratings:
A smooth convexity. A balanced sideways smile of ambivalence. A symmetrical distribution of juicer opinion.
And not because people are just shrugging at its mediocrity. Two in three reviewers thought it was either the best juicer ever, or the worst. People have strong feelings about this juicer. It's just that those strong feelings are just as likely to be at odds as in agreement. It's the black/blue/gold/white dress of juicers. Whether you see bright, shining gold or murky darkness depends on how you're looking at it.
The price tag should clue you in as to where that fault line lies. If not, the disappointed comparisons to the Vitamix will. Surprise: this inexpensive juicer is not as powerful or efficient as a $500 juicer. If you own a Vitamix, if you can afford a Vitamix, if you would ever even consider it remotely non-insane to spend Vitamix money, you will hate this cheap piece of crap juicer.
On the other hand, if you know not to expect more than basic functionality from an appliance this cheap, you'll love it. It makes juice for cheap. That is its promise. The five-star Amazon reviews - written by people who paid twice as much as we're charging, we should point out - indicate that it keeps that promise.
If you know on which side of this divide you sit, you know whether or not you should buy this. If not, adjust your expectations to fit the price. You'll get exactly what you pay for here. You can be sure about one thing: however you wind up feeling about your purchase, you will feel it very strongly.