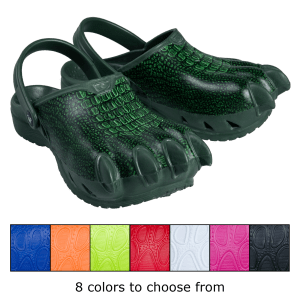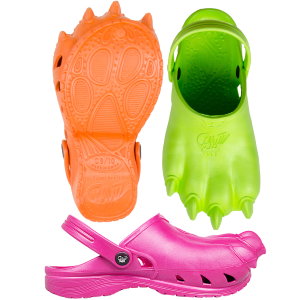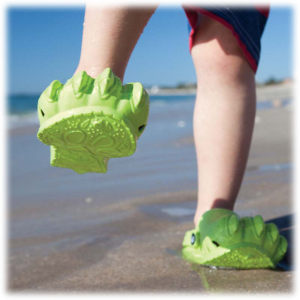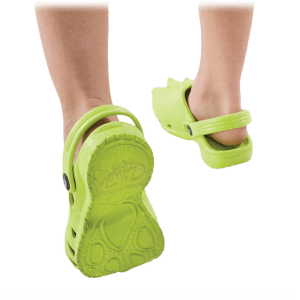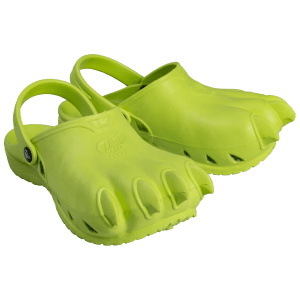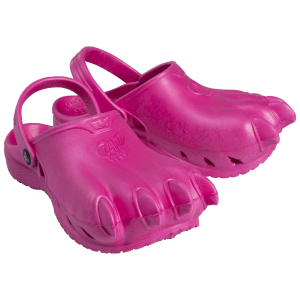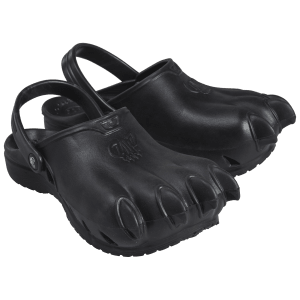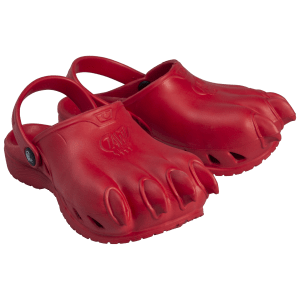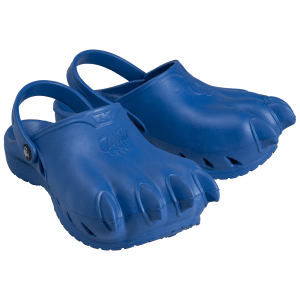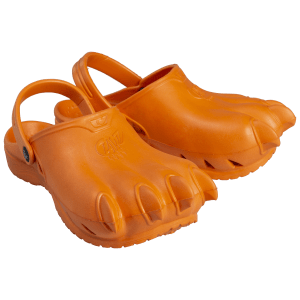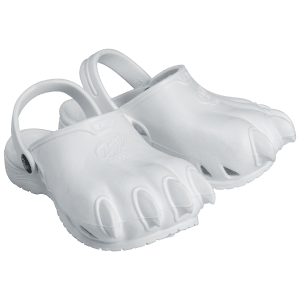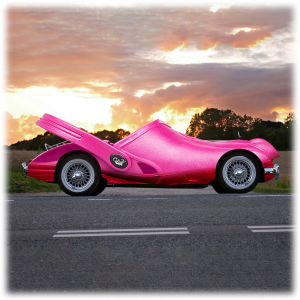 Clawz Unisex Clogs
They're durable. They're soft. They're supportive. They're easy to clean.
These Clawz run a little big, so get a half-size down from what you usually wear.
They could be a fun fashion statement…
Or they could be a pair of gardening shoes that no one ever has to know about.
Choose from a number of eye-catching colors (as if these weren't eye-catching enough).
Model: S4NT4-CL4WZ.
see more product specs
Clawz For Concern
Before we get into this, let's do a quick survey. Look at the picture in the top left corner of your screen. Do you like those? Do you think they're cool? If yes, there's really no reason to keep reading. They're 7 bucks. You like them. So buy a pair, just be sure to buy a half-size down, because we're told they run a little big.
Okay, they're gone. That leaves the rest of us. Which means it's safe to say what we're all thinking:
Uhh… what the hell is going on with these things?
Seriously, when I read the product copy and got to the phrase, "you'll definitely get noticed," I had to ask myself: is that a threat? Because were I to crack 2 dozen eggs into a bucket, whisk them, pour them over my head, and then head in for my annual physical, I'd definitely get noticed then too. Just as I'd get noticed while being escorted from the premises by several of the office's strongest nurse practitioners.
What I'm saying is, stylistically, this feels like an attempt differentiate one's product, when maybe letting them recede into the sea of other generic clog-sandal hybrids might have been better for business.
And yet, with all that being said, they are 7 dollars a pair.
The season is changing. Fading are the days when even a trip to the mailbox requires suiting up, or when each departure to walk the dog is accompanied by a deep sigh and a solemn farewell to those lucky enough to remain inside. The days are getting longer and warmer. The enemy is no longer the elements. It is the ground.
We are coming into the time of year when you need something to shield your feet from the yard while you wait for your dog to do his business. Or for working in the garden. Or for wearing while you take the canoe out on its inaugural voyage. Yes, they are called Clawz. Yes, they look like claws. No, you can't wear them to a wedding (besides maybe your weird uncle Todd's, where the ceremony will be themed after Andrew Lloyd Webber's Cats).
But let me reiterate: they're 7 dollars, and they'll protect your feet from the ground. You could do much worse.