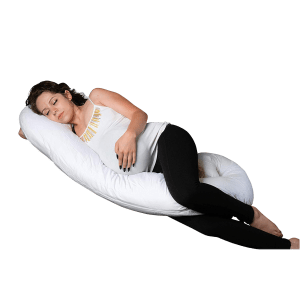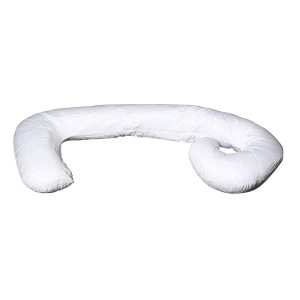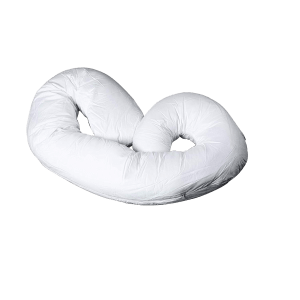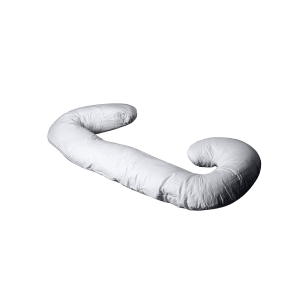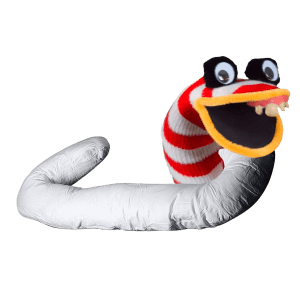 Body Support & Maternity Pillow
You know how pillows are soft under your head?
This one's like that, but under your WHOLE BODY!
Good for expecting mothers and non-moms alike.
100% cotton, machine-washable, no dye or chemicals, etc.
Model: P1LL0W-C4N-U-G0.
see more product specs
Good For Expecting Moms (And Also Everyone Else)
Let me tell you, this Dpillow Ultra Comfort Body Support & Maternity Pillow is the real deal. And I should know. My wife has one and she absolutely loves it. Its ultra-comfort C shape provides the full body comfort and support she craves and it's made with no dyes or chem–
That's so weird. Just since I've started writing, I've gotten 7 new text messages. Sorry, but given that they're clearly in response to this, I'm going to post my responses here rather than text back.
To my mom: no, we're not expecting.

To my dad: no, we don't need help putting together a crib, because we're not expecting.

To aunt Antonia: no, we're not going to name the baby 'Antonia,' because we're not currently expecting a baby.

To cousin Andy: we will consider the merits of a home birth when and if we decide to have a baby, which will be some time in the future, as we are currently not expecting a baby.

To my cousin Cheryl: we haven't looked into the Waldorf option yet, as we do not have a child, nor are we currently expecting one.

To my cousin Danny: I'm glad things are going well with your real estate business, but we won't be needing to 'upgrade our little house for a castle' to make room for 'a little prince or princess' as we are not currently expecting a little prince or a little princess or any children at all.

To my friend Marcus: Right? It's crazy to see the Warriors look so vulnerable! And yeah, I agree, Kawhi has been an all-out stud this post season!
Okay, maybe that last one didn't have anything to do this Dpillow. But lesson learned: from now on, despite how effective it might be for expectant mothers looking for a good night sleep, from now on I'll stress the "Ultra Comfort Body Support" rather than the "Maternity Pillow" aspec–
Ugh! There goes my phone AGAIN!