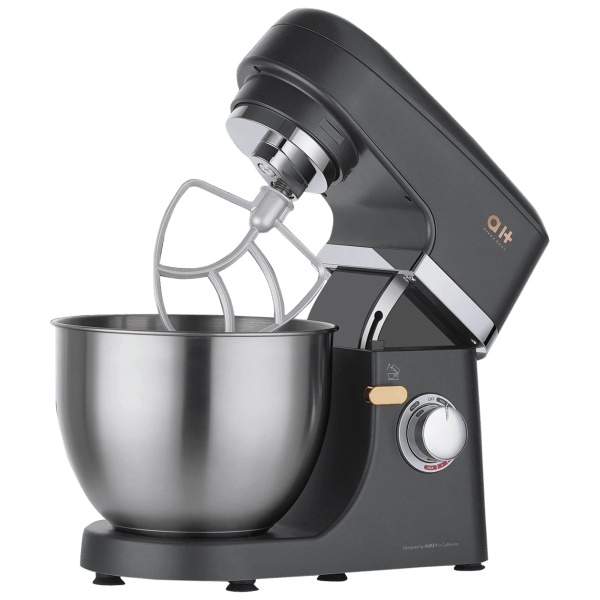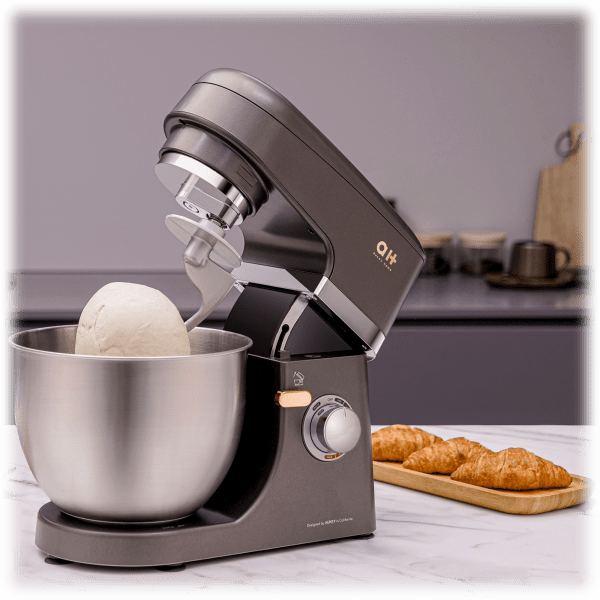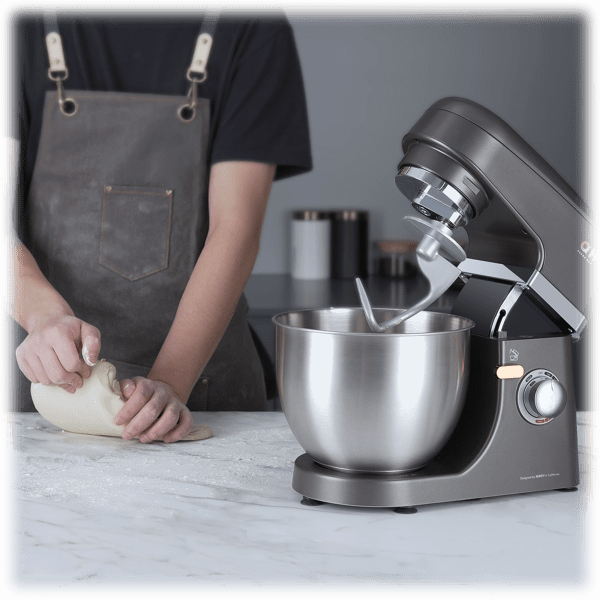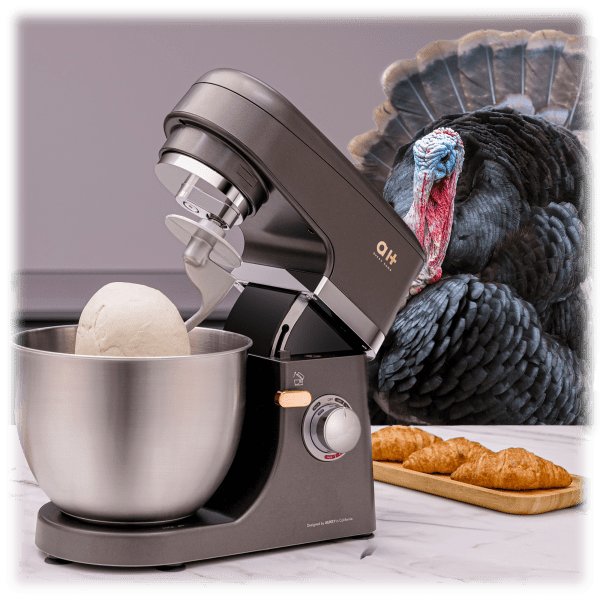 Aukey Home 5-Quart Stand Mixer with Pulse Function
Happy Thanksgiving! Now, give thanks by giving us money and we'll give you a stand mixer in return
Powerful motor and a big 5-quart mixing bowl so it's up to the task, no matter what
Comes with a dough hook, a whisk, and a flat mixing paddle
Can it make margaritas: Honestly, yeah, it probably could
see more product specs
Stand Out
Happy Thanksgiving, all!
What we've got here is a sleek, modern-looking stand mixer that'll help you stand out from all your friends who have that other stand mixer. It includes a dough hook and a flat mixing paddle and a whisk, so it'll come out of the box ready to mix, whisk, beat, and make dough. Plus it's got a powerful motor and a nice big 5-quart mixing bowl, so whatever you're making, you've got the power and volume to make a whole bunch of it.
Now, on the one hand, maybe this is mean. Like, you've just spent/will spend hours in the kitchen putting together a banquet for a bunch of people who take you for granted. Do you really want to buy a new kitchen appliance today of all days? Wouldn't it be better if we were selling something like CBD gummies specially formulated to help you deal with familial stress?
On the other hand, Thanksgiving isn't just a holiday. It's the gateway that leads us to "the holidays." There will be many banquets and cookie exchanges and potlucks in the coming weeks. And many of your potential contributions to those occasions, whether it be spinach dip or snickerdoodles, would benefit from a good mixer.
On the other hand, "the holidays" is also a time of giving. And maybe someone you know and love is just getting their baking legs under them. So you want to give them something that'll help them develop their skills, but you don't want to drop the kind of cash that's required to get that other stand mixer.
On the other hand, maybe this has nothing to do with the holidays. Maybe you've just finished watching the most recent season of the Great British Bake-Off, and you were like, That looks fun! And so you want to try your hand at baking, but you don't want to spend the kind of cash that's required to get one of those other stand mixers.
On the other hand, maybe there is no outside influence at all: not the holidays or the Hollywood. You just want a new stand mixer.
On the other hand, imagine if you had this many hands! You could get so much done in the kitchen.
On the other hand, if octopuses ever learn to cook, it would be all over for human chefs, especially when it comes to televised cooking competitions with a time limit.
On the other hand, they cook a lot of octopus on televised cooking competitions, which would likely be really upsetting for the octopuses competing.
On the other–
Sorry. The tryptophan high must be kicking in. Anyway, get a stand mixer. And again, happy Thanksgiving!